Project name: Lawford Road Townhouse | Location: London, England | Completed: 2019 | Architect: OEB Architects 
OEB Architects recently completed a stunning project in North London that abides by stringent environmental and spatial requirements. The clients' brief for Lawford Road Townhouse was to create a minimalist, intelligent and energy-efficient refurbishment of the Victorian property, forming a family home that would allow spaces to adapt over the years.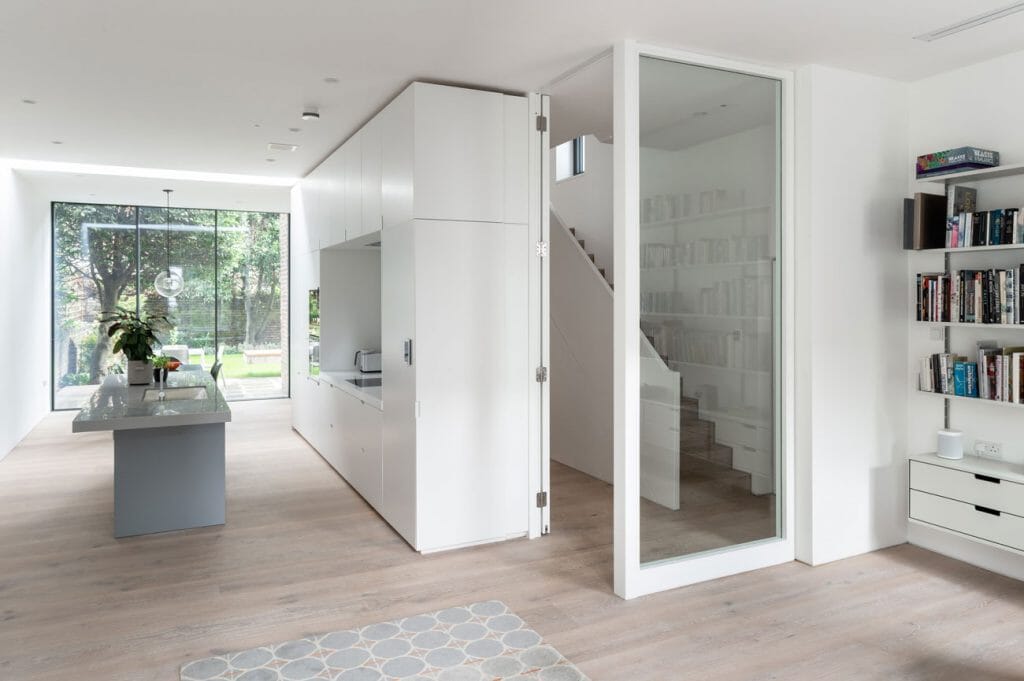 Lawford Road Townhouse is governed by Passivhaus Standard. That means that this house provides high level of insulation and airtightness to create a constant temperature throughout the house regardless of outside temperature. Mechanical ventilation responds dynamically to replace stale air with the perfect level of pre-heated, filtered fresh air. 
---
---
Reaching this standard required the entire interior of the home to be removed, which OEB Architects used as an opportunity to reconfigure the internal layout. Rooms are now defined by a 900mm-deep storage wall. Open up any of these storage walls to reveal a contrast to the plain white surfaces of the home. Within the walls lie warm plywood timber finishes and exposed services accentuated by bright colours. 
A study has been added to the second floor where the plywood found within the walls remains exposed, as if the room were a habitable version of the storage elements.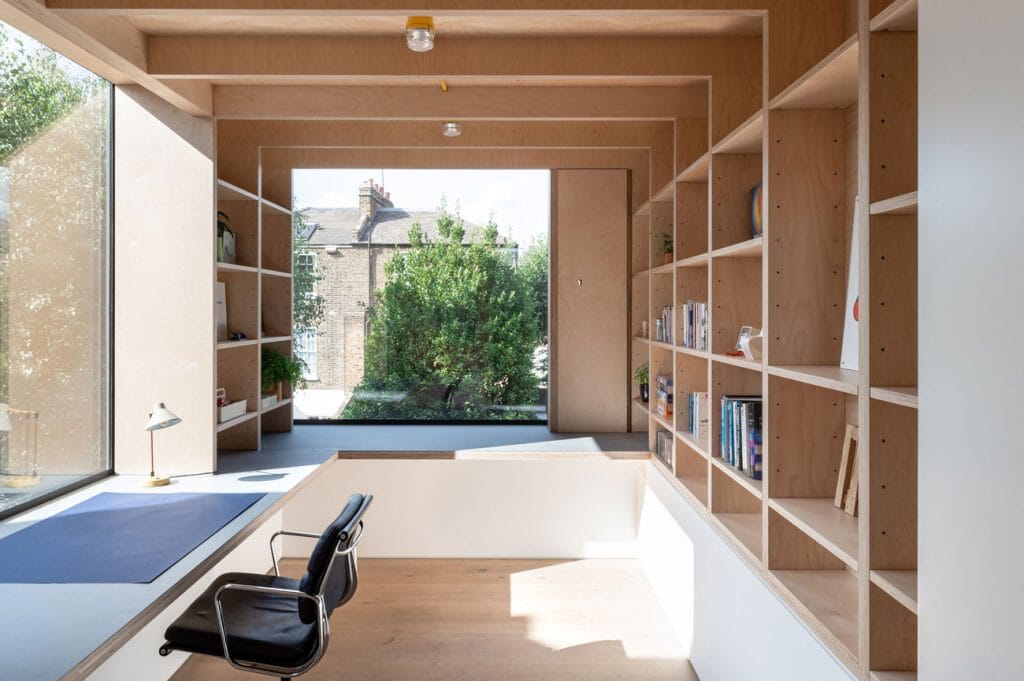 "The result is impressive. The clean white surfaces, paired with warming wood, are an obvious match for our aesthetic - but the house is deeper than that. The use of a single system of modular plywood components throughout the house will allow us to adapt it as our needs change, key to the long term sustainability of the building."

Andrew, owner of Lawford Road Townhouse
Photography by French+Tye.
It's a good time for London renovations. Need any more proof? Take the tour of South London's Corner House.