When we get comfortable wearing certain items of clothing – be it our favourite pair of white sneakers or a favourite t-shirt, for example - we can get a little bit carried away. What we mean by that is sometimes our devotion to a certain product has led us to believe that we can design the item better than the brands themselves. After all, how many times have you liked a sneaker, but didn't quite like the cupsole; or the sneaker is perfect, you just don't like the colourway – and created a kind of hybrid design in your head that you think would work better? Well, thankfully, there is a growing number of brands out there who are turning their attention to the consumer and creating products that have been engineered directly from the cries of the customer.  One such brand is L'Estrange London – who has just released an all-new capsule collection of its popular 24 Trouser that features three new colourways chosen by some of their most dedicated customers.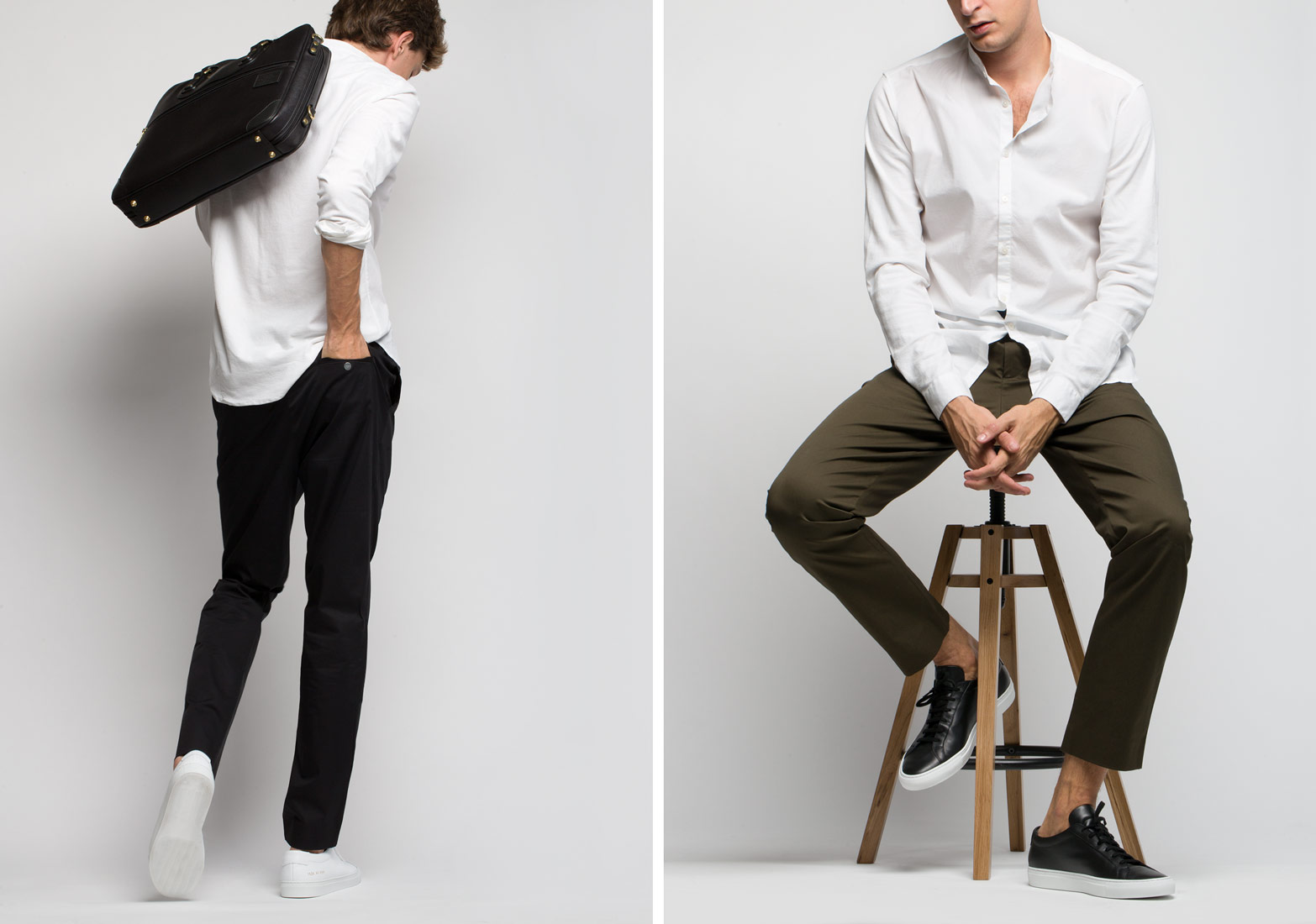 Cut in a slim, gently tapered-fit and featuring both a zip fly fastening and a sly hidden drawstring around the hips, the 24 Trouser has become a stalwart in L'Estrange' expanding selection of collectable and covetable essentials. Best of all, because of the unique stretch-cotton construction and hybrid design between a smart and a casual trouser, they are incredibly versatile. But the real beauty of the 24 Trouser exists in the fact that they can be easily worn with an unstructured blazer, such as the Uniforms for the Dedicated One Button Blazer, and a classic Collared Evening Shirt from L'Estrange, or for a more relaxed style; with a simple White T-Shirt and a classic L'Estrange Navy Marmi Stripe Hood Jacket.
But the trousers' versatility has expanded even further with the new wave of colourways that have just been introduced this week. After asking its exclusive number of L'Estrange Insiders what colours of the 24 they would see next, the brand has rolled out three of the most requested colours – namely Khaki, Black and Stone – alongside an all-time autumnal favourite, Sage. The four new colours of the 24 Trousers speak of the simplicity of the L'Estrange' designs, as well as the comfort factor that is likely to get you hooked on so many more of the brand's essential pieces.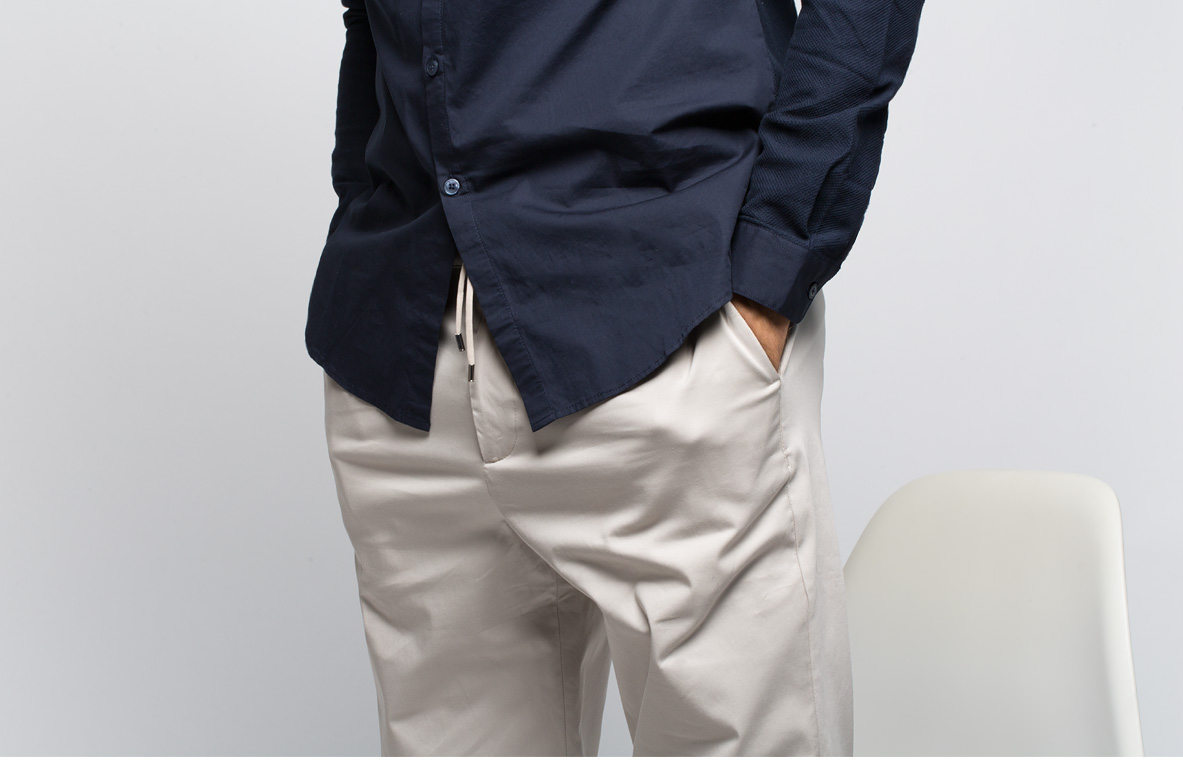 Check out the details of the 24 Trouser above and shop the entire L'Estrange collection here.