Some projects start with an idea, others with a particular view, and sometimes, with a unique relationship. The latter being the recipe of success for Can Ghalili – a contemporary holiday home created by LoCa Studio.
LoCa Studio met the owner of the home when she was looking for a second home in the city of Barcelona – and because she was emotionally attached to the city – she wanted a new place to experience the city's atmosphere. The architecture studio dully delivered by taking advantage of the home's original details – namely the patio and the existing tree – to create a dynamic family home full of depth, character and space.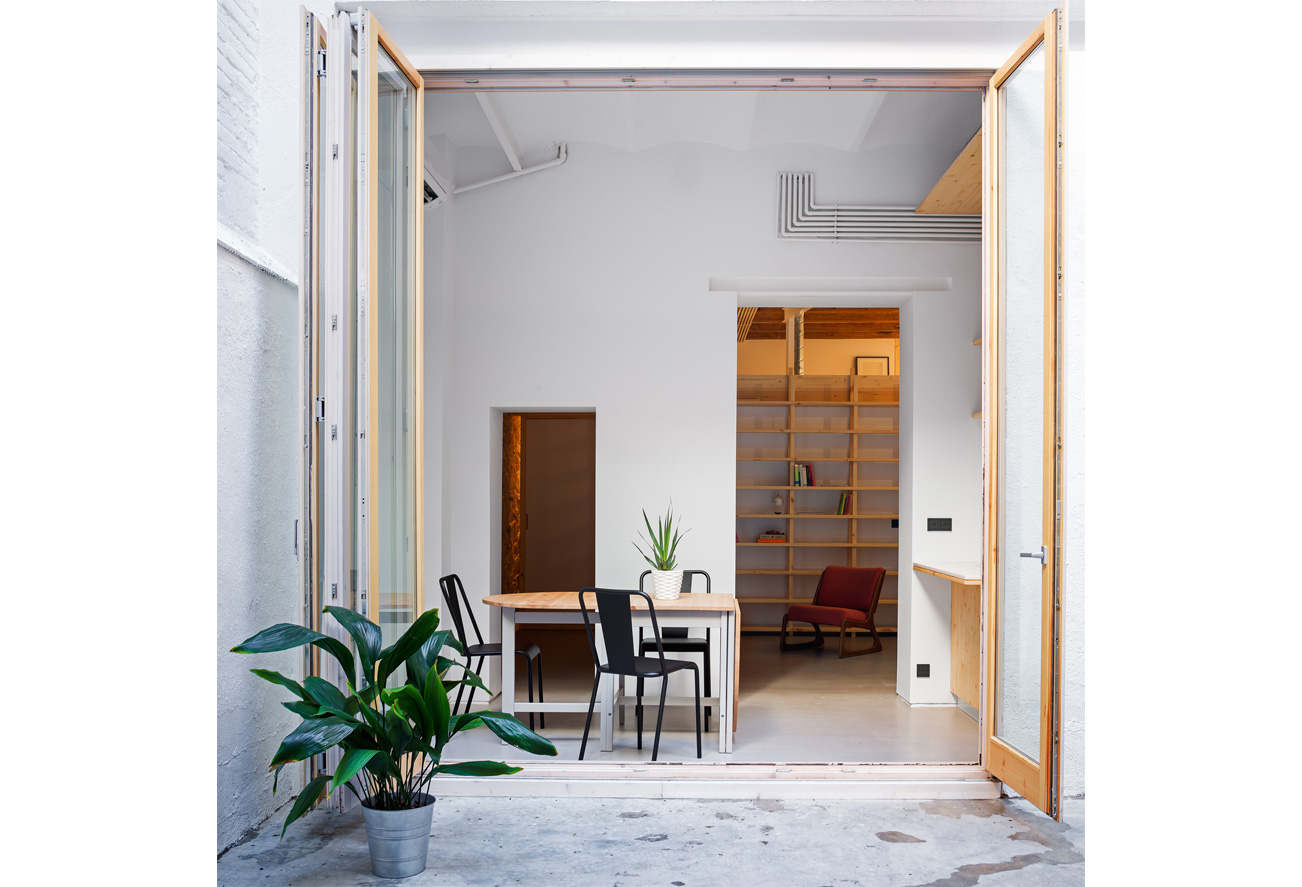 The intention of the renovation was to connect the interior and exterior areas, creating a flexible, light open space around the aforementioned tree and patio. The challenge was to work with the original dry wooden construction and complement it with brick, stone and translucent glass that was used to change the height in the core rooms and to create a pleasant, tranquil atmosphere. The feeling of peace is improved by moving the main living spaces towards the patio, offering inhabitants an open, quiet space in one of the city's original and most beautiful districts.