The London Design Festival (16th – 24th September) – the annual event known for celebrating innovation and new technologies with traditional design methods - is set to kick off again this Saturday, with some of the world's best designers heading to the English capital. This year – in addition to popular exhibits such as the Landmark Projects and V&A installations – the festival is expanding for the better with the introduction of Mayfair as the newest bustling design hub, as well as the inaugural Design Frontiers setup at Somerset House. To ensure you don't miss a thing, we've compiled a selection of our favourite events to go and see during the month.
Restoration Station x Yinka Ilori
What: This exclusive collaboration sees one of our favourite contemporary designers Yinka Ilori – a man who featured in our Creators Series last year – team up with Restoration Station, a charity that helps those recovering from addiction to build confidence, learn new skills and avoid relapse through reviving old and used furniture. The unique presentation will give visitors the chance to see the colourful work of Yinka who will work with the participants of the charity to bring furniture to life with his distinctive, bold style. The collection will also be sold at the same site as the exhibition through the week.
When: 16th – 24th September
Where: Restoration Station workshop, 118 Shoreditch High Street, London E1 6JN
Info: Entry is free. For more information, head to the London Design Festival website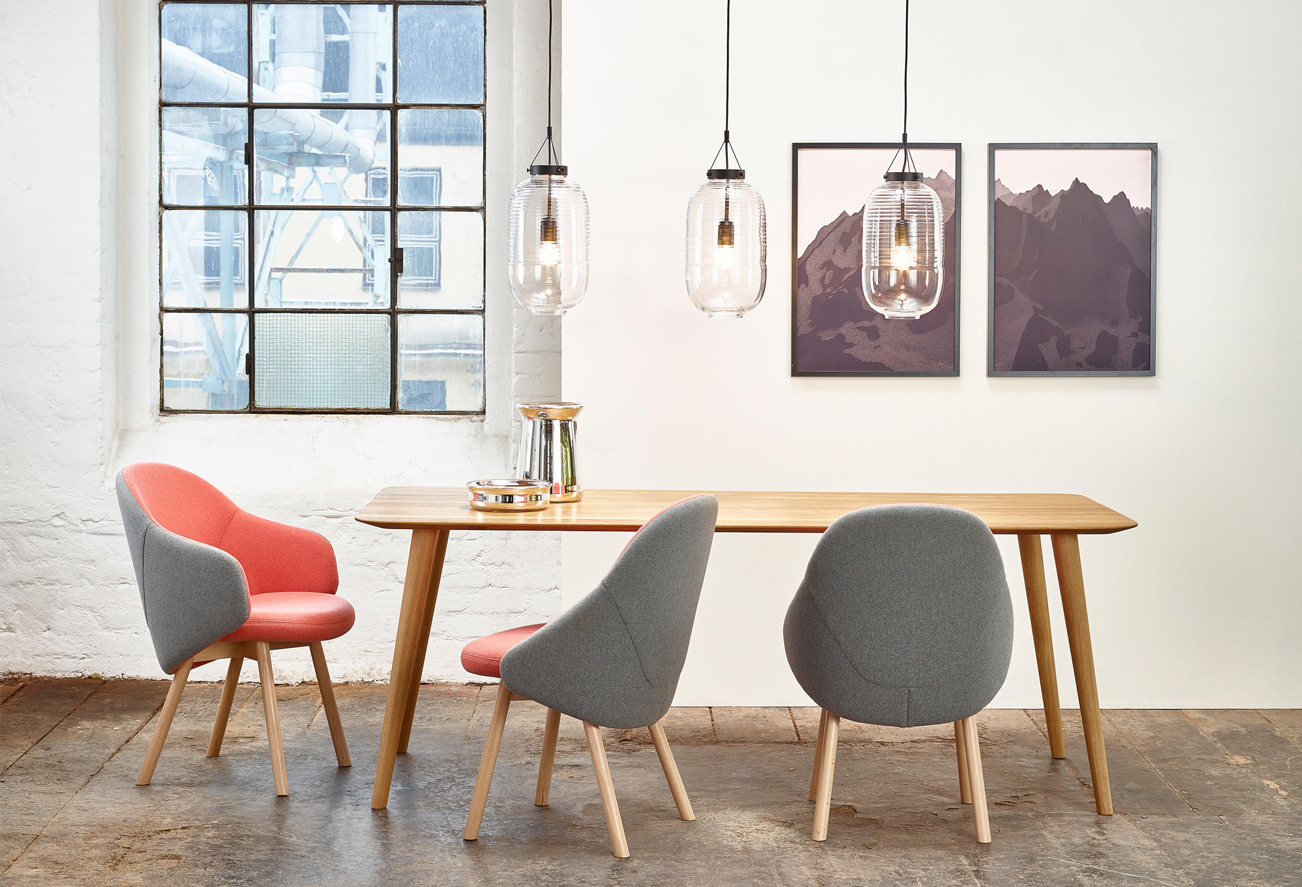 Designjunction
Designjunction – now in its seventh year – is always one of the highlights at the London Design Festival and this year it returns to its King's Cross site with a brand new talks programme. Spread across two days at the nearby The Office Group, the Designjunction programme includes panel talks on creative education and promoting diversity in the design industry. Alongside the talks programme, the fair will also include its trademark mix of product launches from the likes of Deadgood, as well as an array of independent pop-up stores selling homeware, textiles and tech accessories.
When: 21st-24th September
Where: Granary Square, King's Cross, London, N1C 4AA
Info: Tickets are available via the Designjunction website
100% Design
100% Design is a stalwart of the London Design Festival calendar and it is back this year with more than 400 UK and international brands across five different areas: interiors, workplace, kitchens and bathrooms, emerging brands and 'design and build'. Elsewhere, Design journalist and newly appointed content editor for the trade show Max Fraser will be curating an installation called 'Design in Detail' that will focus on 'technical design intricacies'.
When: 20th-23rd September
Where: Olympia London, Hammersmith Road, Kensington, W14 8UX
Info: Tickets are available via the 100% Design website
Design Frontiers at Somerset House
What: Taking over Somerset House for one full week, Design Frontiers is set to be one of the most exciting aspects of the London Design Festival as it will host exhibits across graphics, product, digital, fashion and automotive. The eclecticism of Design Frontiers includes an installation made of London rubbish to launch the new recycling-focused furniture brand Pentatonic as well as a new clothing line from Jasper Morrison and Jaime Hayon.
When: 18th-24th September
Where: Somerset House, Strand, London, WC2R 1LA
Info: Entry is free. For more information, head to the Design Frontiers website.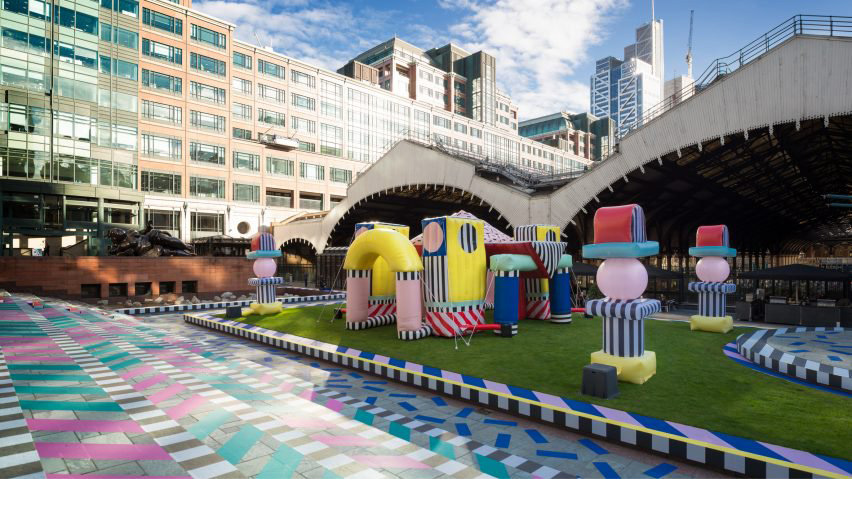 Villa Walala: Landmark Project
Designer Camile Walala – known for her mesmerizing installations of shape and colour – has partnered with British Land to create one of the London Design Festival's landmark projects that will be located in Exchange Square, Broadgate. Camile's project has been described as a 'building block castle' and it will be made up of giant soft shapes that each features its own patterned digital print. The shapes will be anchored to the ground and inflated by fans, transforming them from flat shapes into a three-dimensional structure.
When: 16th-24th September
Where: Exchange Square, 5 Primrose Street, Broadgate, London, EC2A 2EH
Info: Entry is free. For more information, head to the London Design Festival website