If you're on the hunt for your dream property then you must have heard about The Modern House. Each house that has a spot on the site has earned it through ground-breaking architecture and brilliant interior design. One scroll through the website will rouse a sharp sense of house-envy in even the least passionate amateur architect. With the help of The Modern House, we're bringing you our favourite London property each week. This week it's a quick trip to SW10 to take a look around Cheyne Walk.
Cheyne Walk, London SW10
A bright living quarters basking in modern luxury
Price: £4,550,000 via Modern House
While Feilden Clegg Bradley Studios are renowned for their masterplanning and urban design in the form of art galleries and the creative reuse of historic buildings, they show with Cheyne Walk that they really can do everything. What's more, this residential space is imbued with sustainable principles. The structure is highly insulated and ensures that waste heat is captured by the mechanical ventilation heat recovery system, recycling over 80% of energy that would have otherwise been wasted.
It's also worth noting that Cheyne Walk is a rather sought after street. With previous residents like Mick Jagger and George Eliot, and only a walk away from The King's Road, Cheyne Walk is a spot you don't want to pass up.
The house's facade is largely glazed, not only affording views of the river but allowing abundant natural light to flood the space, making it bright and airy. When the sun's out you can take a wander up to the roof terrace to enjoy a cocktail in the sunshine, but if the sun doesn't show don't worry, cosy up in the master bedroom next to the roof terrace and watch the world go by from the floor-to-ceiling windows.
This spacious property, complete with all of its windows and bright interior design is the opposite of claustrophobic, even when you're inside you feel as though you're basking in fresh air and sunlight. That's just what we look for in a property.
Where is it?
Like we said, Cheyne Walk is one of London's most interesting and prestigious streets, formerly home to many notable residents from George Eliot to Mick Jagger, and runs along the north bank of the River Thames. The King's Road is a few minutes' walk away. Sloane Square, the Royal Court Theatre and the Serpentine Gallery are also close by, along with Battersea Park and Chelsea Physic Garden.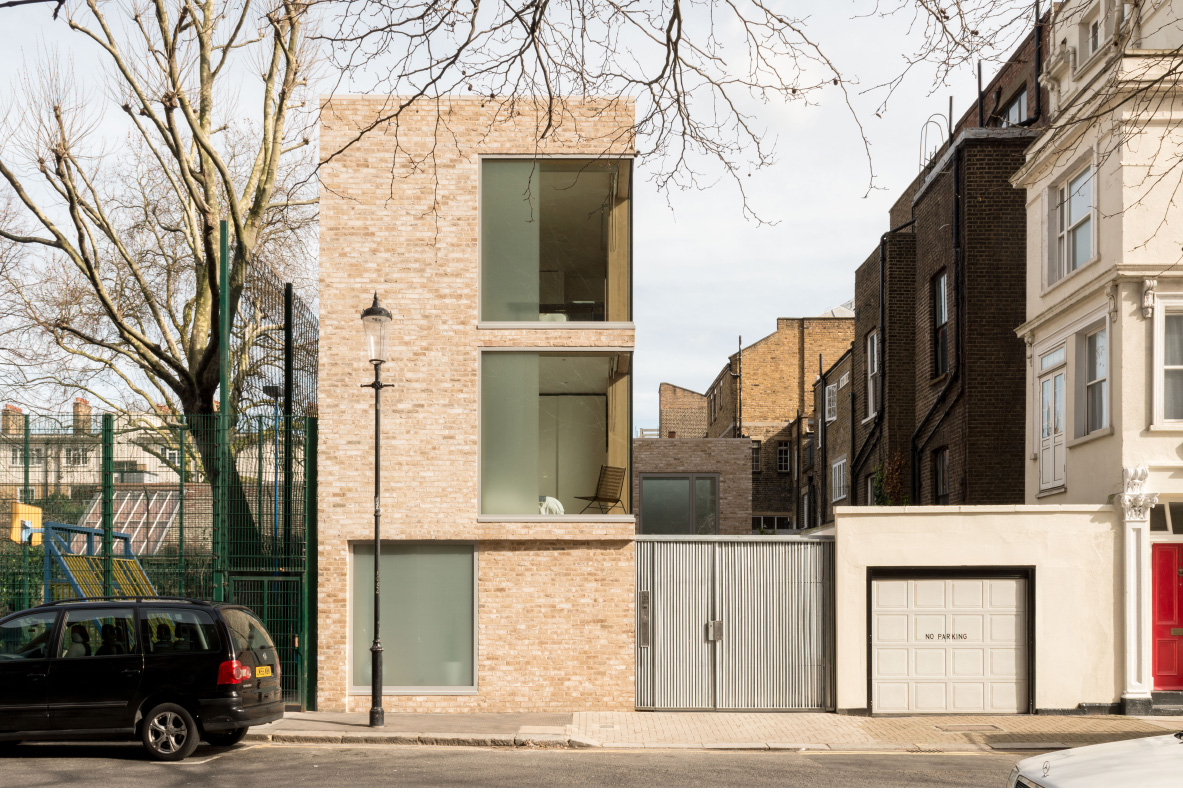 Looking for more of the best London homes? Then be sure to follow The Modern House on Instagram, @themodernhouse, to stay up to date with all property alerts and for a whole host of interior inspiration too. 
Missed out on last week's top London property? Then take a look inside The Tree House II: a place of tranquility in the city.