It is the dilemma faced by anyone in possession of a passport and faced with an unexpected city break: do you plump for the comfort, space and independence of an apartment or the luxuries of a hotel? Thankfully, there is a growing number of independent hotels out there who bridge the gap between both. Including My Hotels, whose excellent array of properties, including its recently renovated My Chelsea outpost, manage to balance award-winning design with a distinctive local flavour.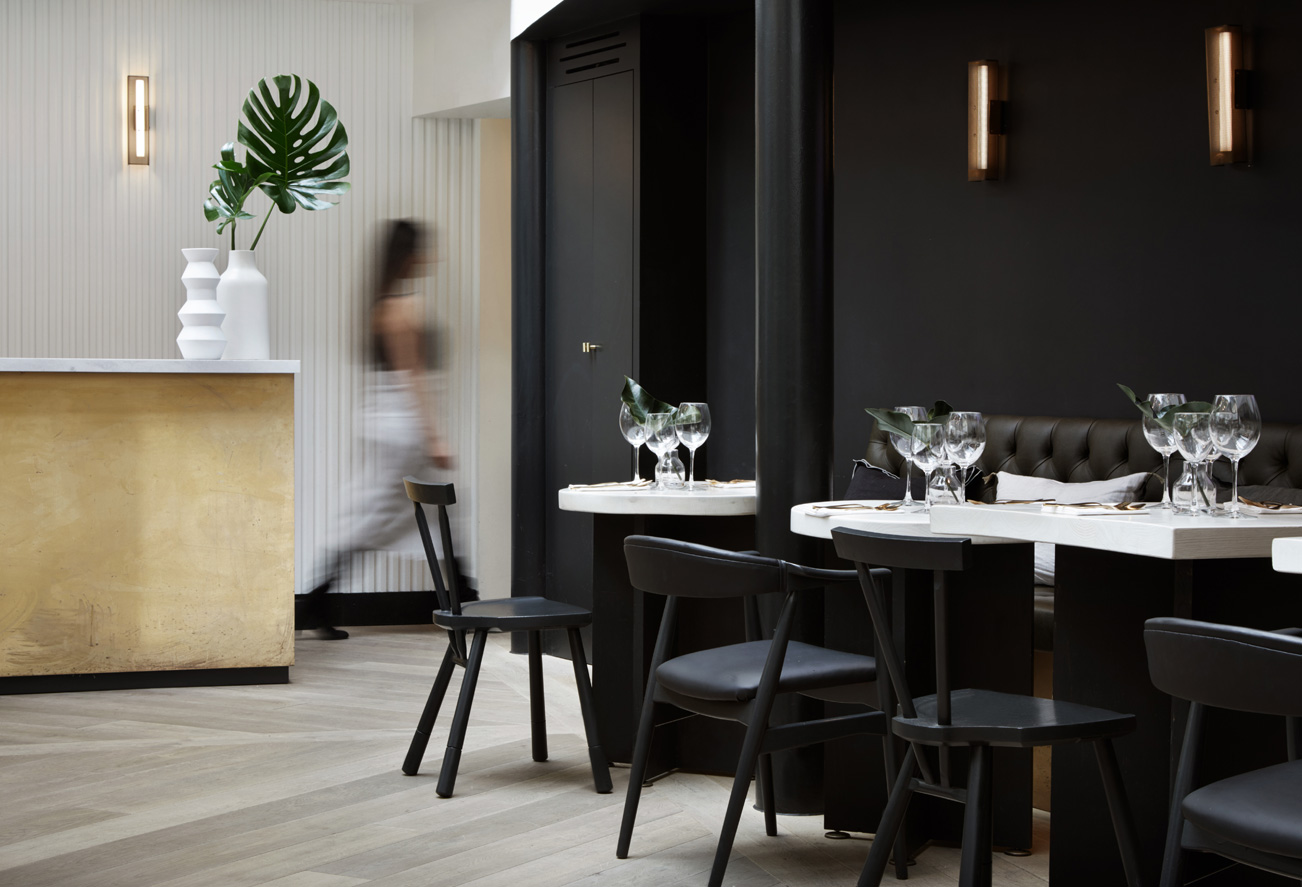 Drawing on the beautiful gardens and annual flower shows of Chelsea, the My Chelsea hotel design – conceived by Design Haus Liberty – creates a thoroughly unique experience where botany and nature come together to provide a serene environment away from the trudging traffic of the city streets.
Completed in autumn 2017, Design Haus Liberty were in charge of a total refurbishment of the hotel which originally opened in 2002. The transparent rooftop beehive was DH Liberty's starting point for the overhaul of this boutique hotel, which is finished in rich green and gold accents to celebrate the client's love of plants.
Topped by a gridded glass roof, the home's core, which has been converted into a dining area, adopts a 'raven black' backdrop which allows the greenery of the array of tropical plants to stand out. This monochrome colour scheme is also carried over to the furnishings including the DH Liberty Lux Pear lights which provide an organic counterpart to the existing structural framework of the greenhouse. Most impressively, these organic layers of the home are juxtaposed with carefully sourced geometric furniture including a distressed bar with a stone top and white oak floor laid in angled geometry.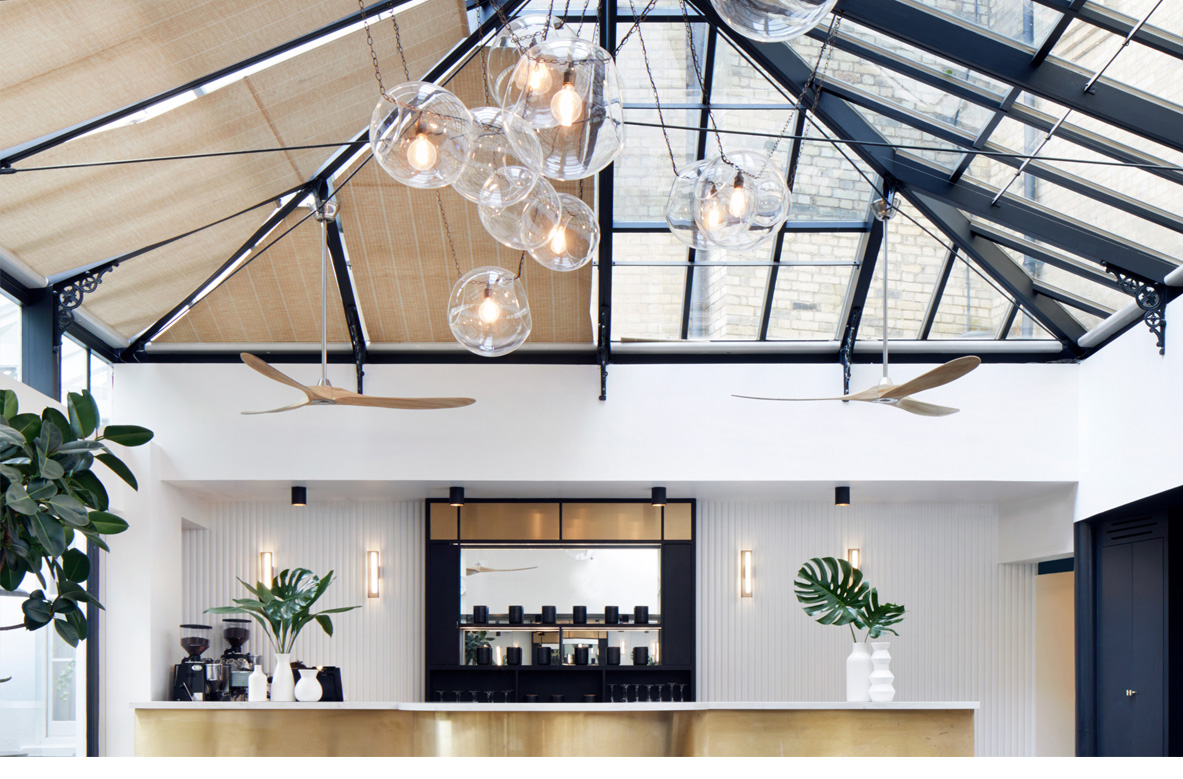 Elsewhere, transparent, globular lamps from the studio's own lighting range have been suspended from the ceiling to "provide an organic counterpart to the structural framework of the greenhouse". In order to update the hotel's bedrooms, the studio commissioned a local artist to produce small artworks of plants that could typically be seen in the annual Chelsea Flower Show.
Book your stay now via the My Hotels website.