Simple, linear shapes and expansive glass facades come to define the latest project from Brazilian firm FGMF; the Mattos House.
Situated in Sao Paulo, the property takes on an innovative modern design that is centred around a steel frame embedded into a concrete wall to offer views down the verdant hillside.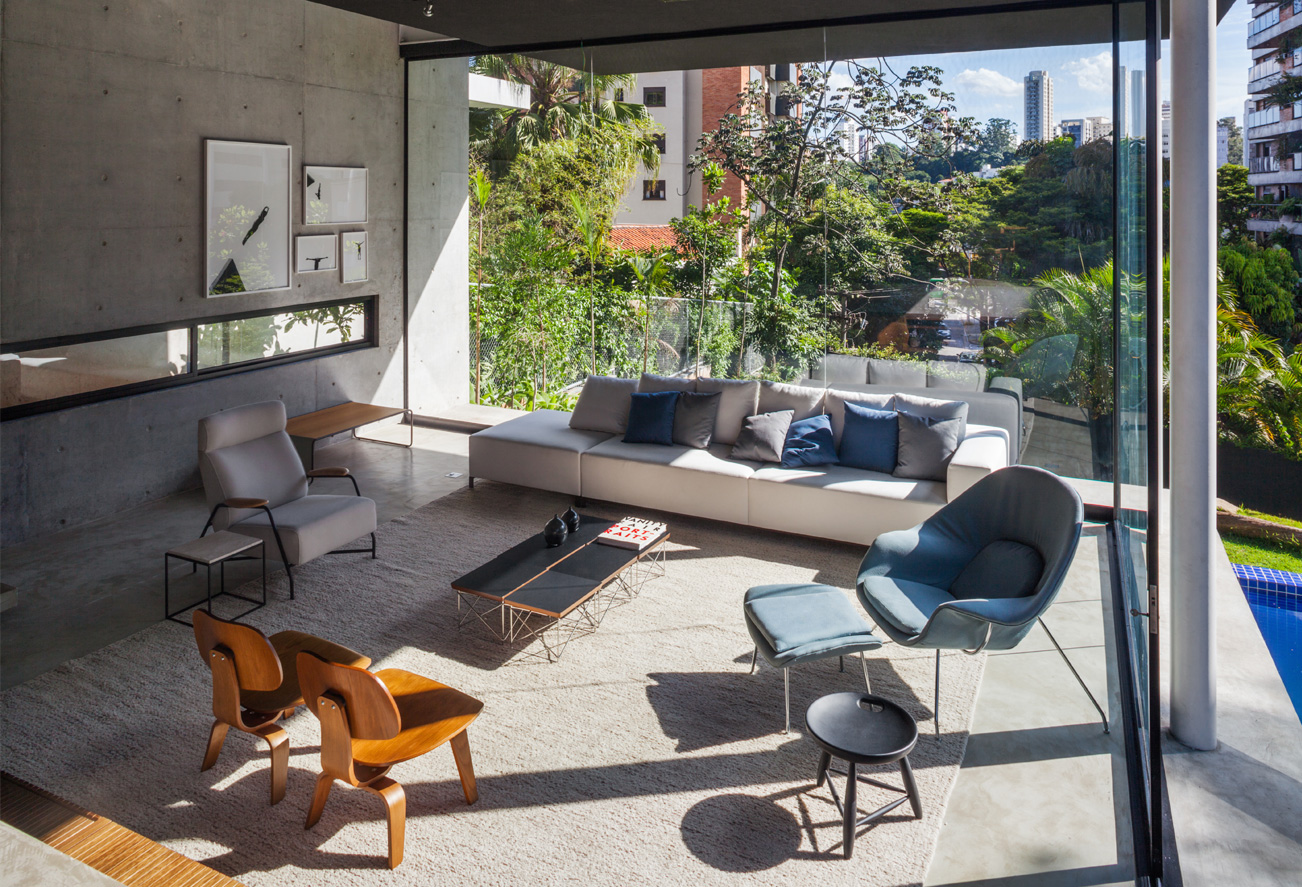 The narrow Mattos House sits on a slope overlooking the hilly city and is comprised of a mixed-logic structural design in which a bare concrete wall, on the leftmost side of the house, connects the many different levels and organises the main stairway that links them all. The rest of the house's structure is composed of lightweight steel framing, that allows for larger-than-life glazed areas.
The home's dynamic changes with each downward shift, as the topmost level accommodates the private and serene living quarters – defined by a pair of en-suite bedrooms that mirror each other across a break through the floor – while the lower levels form part of large, open-plan area that flows into a lower lounge.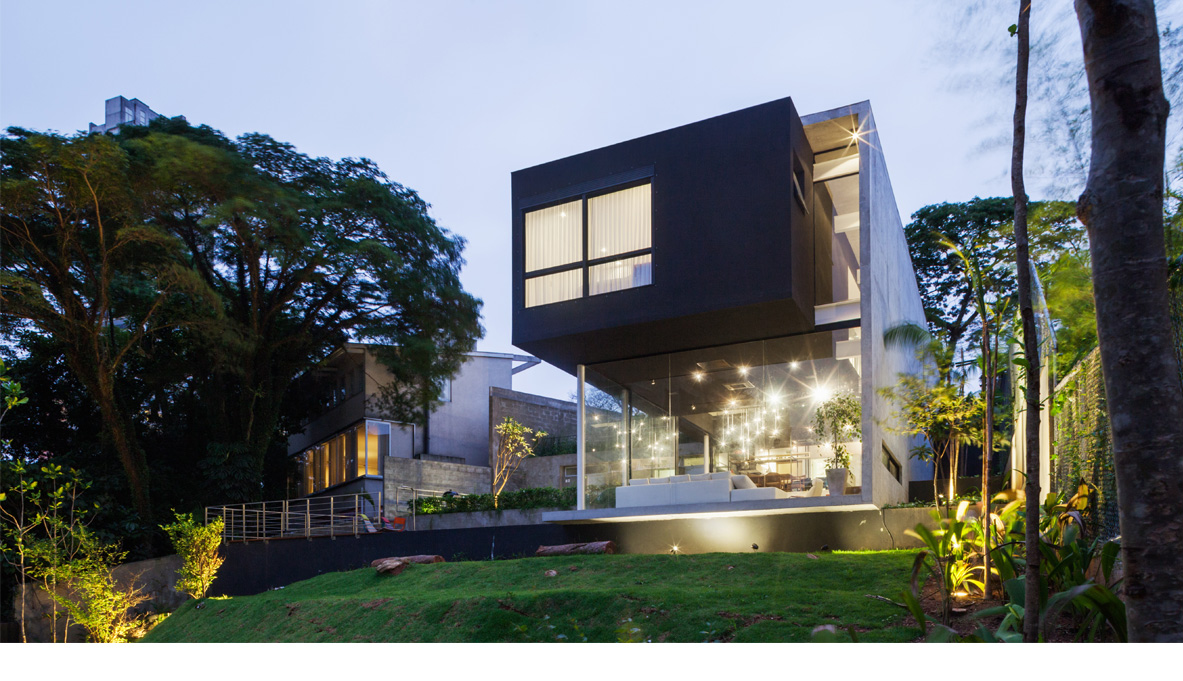 Project credits:
Construction: Foz Engenharia and Julian Seifert Arquitetura
Project structure and foundation: STEC Engenharia
Facilities project: Ramoska & Castelani
Floors (kitchen, bathrooms and service areas): Portobello
Luminaires: Lumini e Arquitetura da Luz
Dining room lamp: Prole Studio + FGMF, by Studio Prole
Mouldings and frames: Inovar
Ceramics and metals: Deca
Stones: Pedra Cor
Hoods: Inox Grill
Light finishes: ABB
Air conditioning: Aris Air Conditioners
Heating systems and hydraulics: Aqueceshop
Carpentry: PJ