It's a Lamborghini, but emphatically not as you might imagine it. This Lambo is a unique rally version of the company's most off-piste creation: the LM002, designed originally for military use.
The luxury SUV is commonplace now. Back in 1986, when what became known as the "Rambo Lambo" was unveiled at the Brussels Motor Show, this angular, upright beast, equipped with a V12 from the Lamborghini Countach, was a show-stopper. And not necessarily in a good way.
Lamborghini persisted with its idea of an off-roader aimed potentially at military use. Promotion was key. That meant subjecting it to the toughest possible test. The first notion was the Paris-Dakar Rally. Funding ran out, but it did participate in the Rallye des Pharaons in Egypt, with ace rally driver Sandro Munari behind the wheel.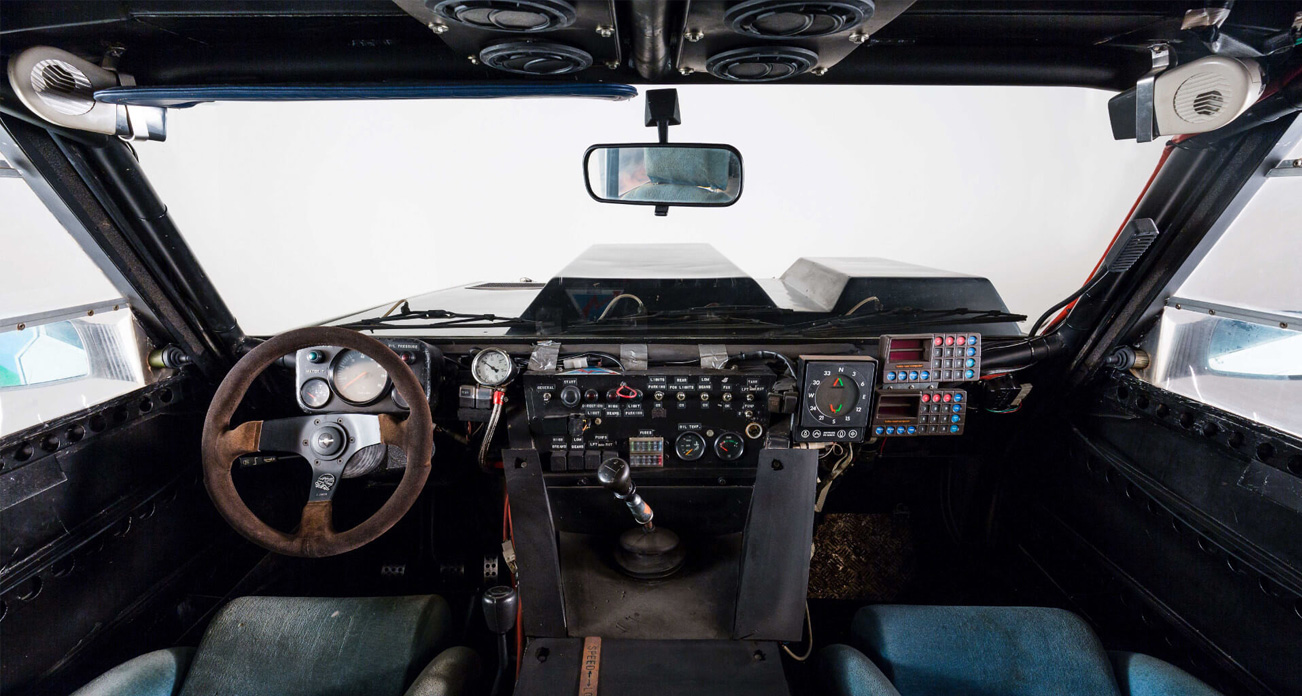 That is the car you see here. Lamborghini engineers stripped out as much weight as possible from the standard LM002. Naturally, the luxury interior went, to be replaced by a utilitarian rally cockpit with full roll cage. Engineers specified plastic rather than glass for the windows. A plastic fuel tank was installed.
Under the bonnet, the formidable V12 engine was updated to provide still more power. With 600bhp available through all four wheels, Sandro Munari's off-road Lambo proved a real handful to drive.
Ultimately, the car wasn't the rallying success Lamborghini had hoped. Just 328 examples of the production model were made with many making their way into private collections as novelty items. The Sultan of Brunei had a one-off estate version made to traverse the sand dunes.
Lamborghini began as a maker of tractors. In an era when every luxury manufacturer from Maserati to Bentley is building their own SUV, this rallying LM002 might just be the ultimate Chelsea tractor.