As cacti have become an essential part of the new aesthete lifestyle that has swept across the country, we thought it was about time that we showed them a little appreciation too. But instead of the showing you the small potted spiky succulents that seem to be everywhere right now, we thought we'd introduce you to something a little different.
In San Sebastian De Los Reyes, a town located just north of the Spanish capital of Madrid, Garciagerman Arquitectos has completed one of the most significant cactus centres in the whole of Europe. Dubbed 'Desert City', the project hosts a wide selection of xerophyte – that's plants that require little water to survive – within its expansive botanical garden that has recently opened on the site of a former wasteland.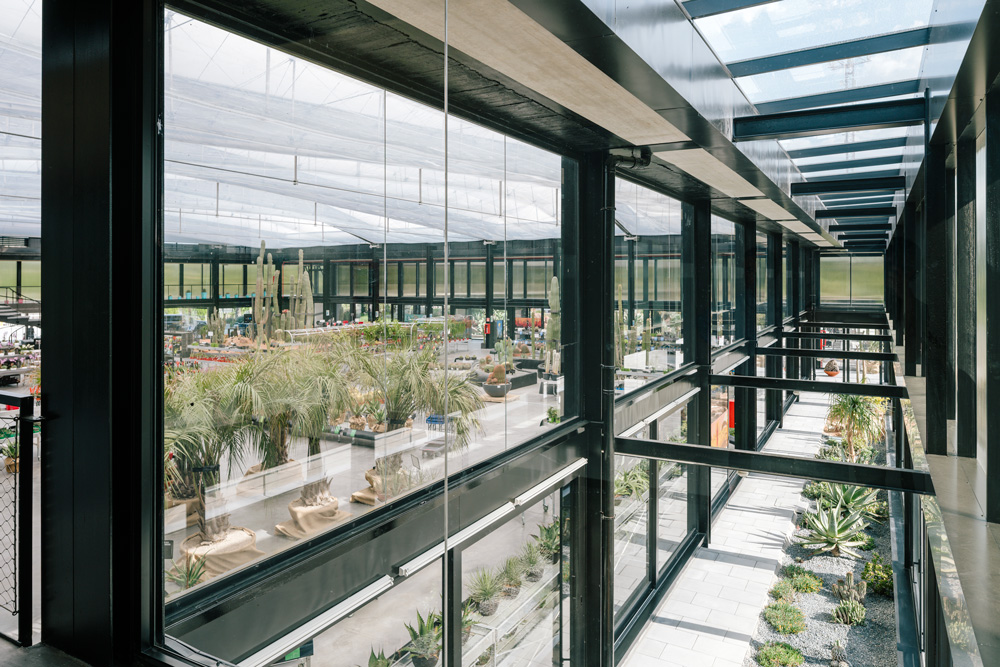 The project, conceived by architect Jacobo Garcia-German as 'billboard building', features elevated horizontal expanses of glass that sit parallel to the road and the connecting greenhouse space and cloister-like garden. Desert City's greenhouse is also topped with a roof canopy that contains a gallery and sales space, a restaurant, a shop, storage and office that enables the venue to host a variety of presentations, workshops, exhibitions and conventions.
Prefabricated and modular elements have been used in every part of the project's construction, resulting in a sprawling structure that spans a large distance. Throughout the scheme, sustainable solutions have been incorporated in order to save energy, including photovoltaic glass, geothermal power, water recovery and solar control. Discover Desert City for yourself in the image gallery above and check out the video for a full visual tour.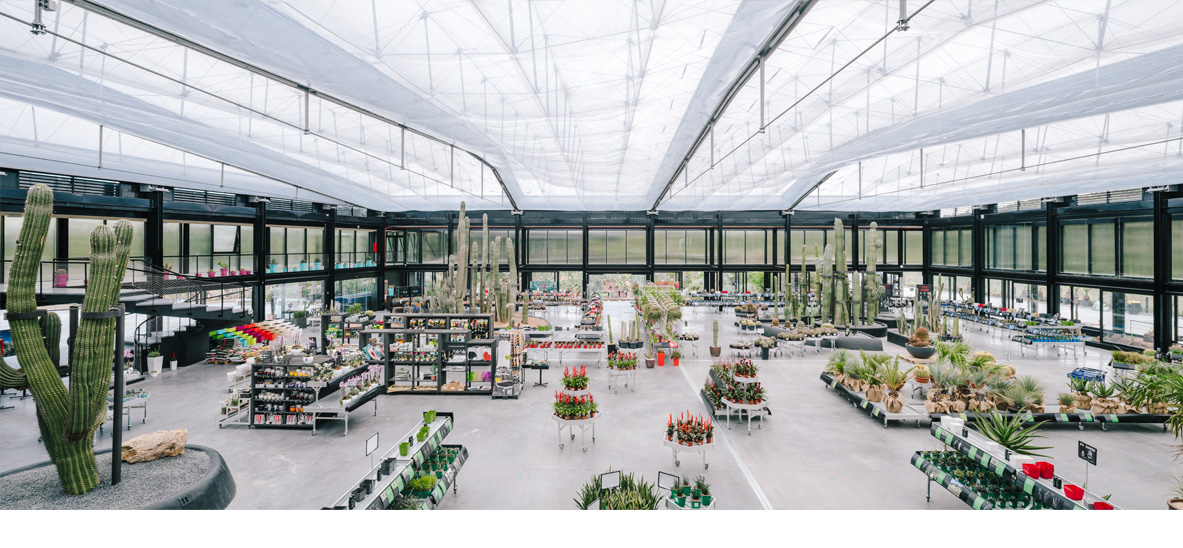 Photography & Video by: Imagen Subliminal (Miguel de Guzmán & Rocío Romero)