An old mango tree forms the starting point for a stunning home that, at every opportunity, brings the outdoors inside to create a luxurious retreat that's at one with nature.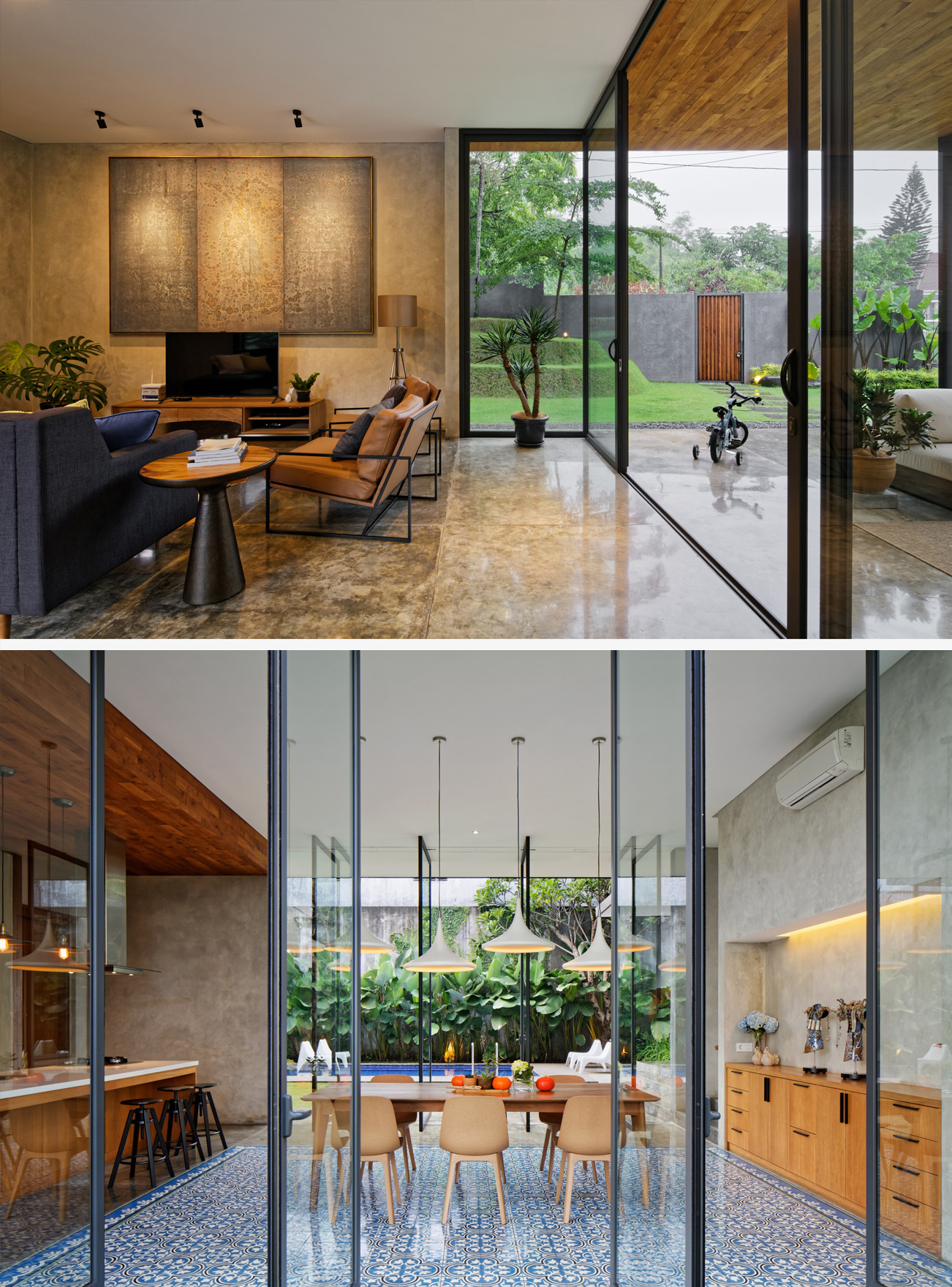 At ground level, a decades-old mango tree divides the two buildings that form this striking residence, connected by a first floor link-bridge.
Materials are exposed grey concrete with contrasting warm orange wood for feature detailing both inside and out. Floors are separated between polished concrete for the living areas, with wood for the sleeping quarters.
Black framed windows are floor to ceiling throughout. Those in the main living area pivot to create the illusion of being outside beside the lap pool or within the luxuriant local greenery.
Indonesian designers Tamara Wibowo Architects have created a family home that both respects its surroundings and signals a modernist heritage while providing cosseting quarters for its occupants. Quite an achievement.