If you're in the market for a statement design-led apartment on New York's Upper East Side, then look no further. Welcome to the magnificence of designers Massimo and Lella Vignelli's home, over two floors of a Renaissance style building on East 67th Street, which is currently listed for sale via Sotheby's International Realty.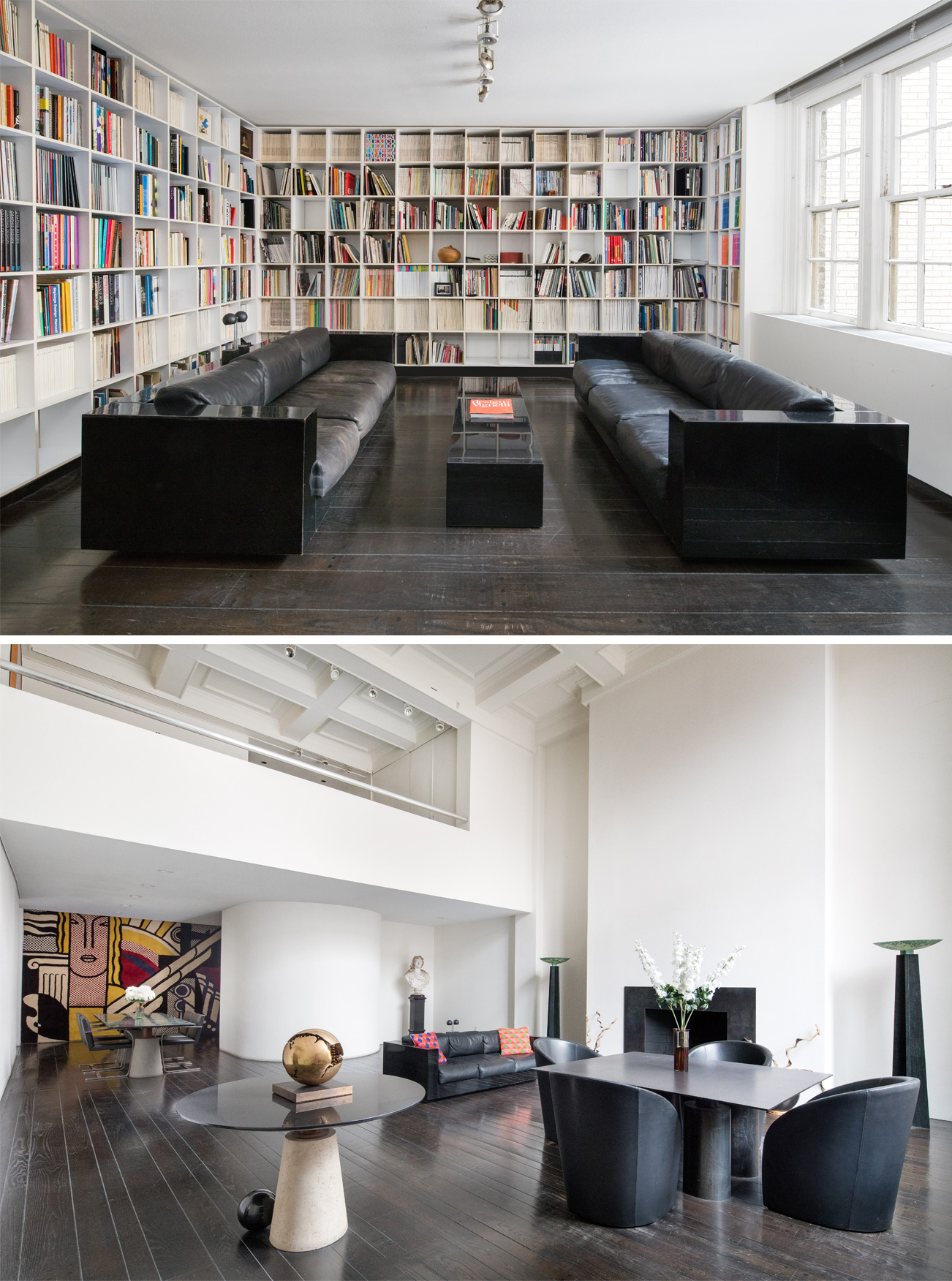 Dark wood floors contrast with white walls throughout, with decoration kept to a minimum. The star turn is the huge leaded window in the sitting room, which also features a soaring 20-foot ceiling and a wood burning fireplace. A gallery above houses an art collection and leads to two bedrooms and adjacent dressing rooms.
A library surrounds occupants with shelves of books, while bedrooms use mirrors to double the apparent space. Space is the real luxury here. In one of the planet's busiest cities, the Vignelli apartment manages to be an oasis of calm, sparsely populated with bespoke furniture.
Vignelli created much of his adopted city's essential signage as well as the New York Subway map. A lifetime's commitment to modernism is reflected throughout his apartment.
This heritage and space comes at a price: a cool £4.6 million through Sotheby's International. Furnishings, naturally, are by separate negotiation.