When we sat down to launch the first-ever OPUMO Awards – celebrating the personalities, icons and inspirations over the past year – our thoughts turned to the different aspects of our lives and the areas of our culture that saw specific growth over the last 12 months. Which is how we got to the final shortlist of categories – which you can see over on the OPUMO Christmas Gift Guide. There, you will find the man behind one of the most innovative sneaker brands in the form of Guillaume Philibert and Filling Pieces as 'The Sneakerhead', Ted Gushue, the man who has the most enviable life in the world as 'The Petrolhead' and also the winners of the very first award, Haarkon as the 2017 'Dr.GreenThumb'.
More will be revealed in the run-up to Christmas as each winner will share exclusive insights into what made their story a successful one in 2017. But, to start the series, we took a look at the growing interest surrounding home gardening by seeking out the finest foliage travellers in the world, Magnus and India aka Haarkon.
Haarkon's Instagram page @Haarkon_, which showcases the pair's adventures across greenhouses and gardens around the world, has amassed a loyal following of 180k and counting. Which confirms them as the UK's top 'plant influencers', for want of a better phrase. But the duo offers a lot more bedsides pot plants and desktop cacti, instead, they showcase a curated collection of lush greenhouses and exotic specimen around the world. The kind of plants, interiors and landscapes you always long to find, but never quite manage it, and even some that you would never have thought existed.
So if you're a fan of, or looking for a little inspiration into, gardening, plants, greenery, interior design, travel, geography, photography then you should be following Haarkon. And in case you're still in doubt, we sat down with the home-grown horticultural pair to talk about the world's best secret gardens, how to take the perfect Instagram photo and their top tips for introducing – and keeping – plants alive in your home. It's worth a read.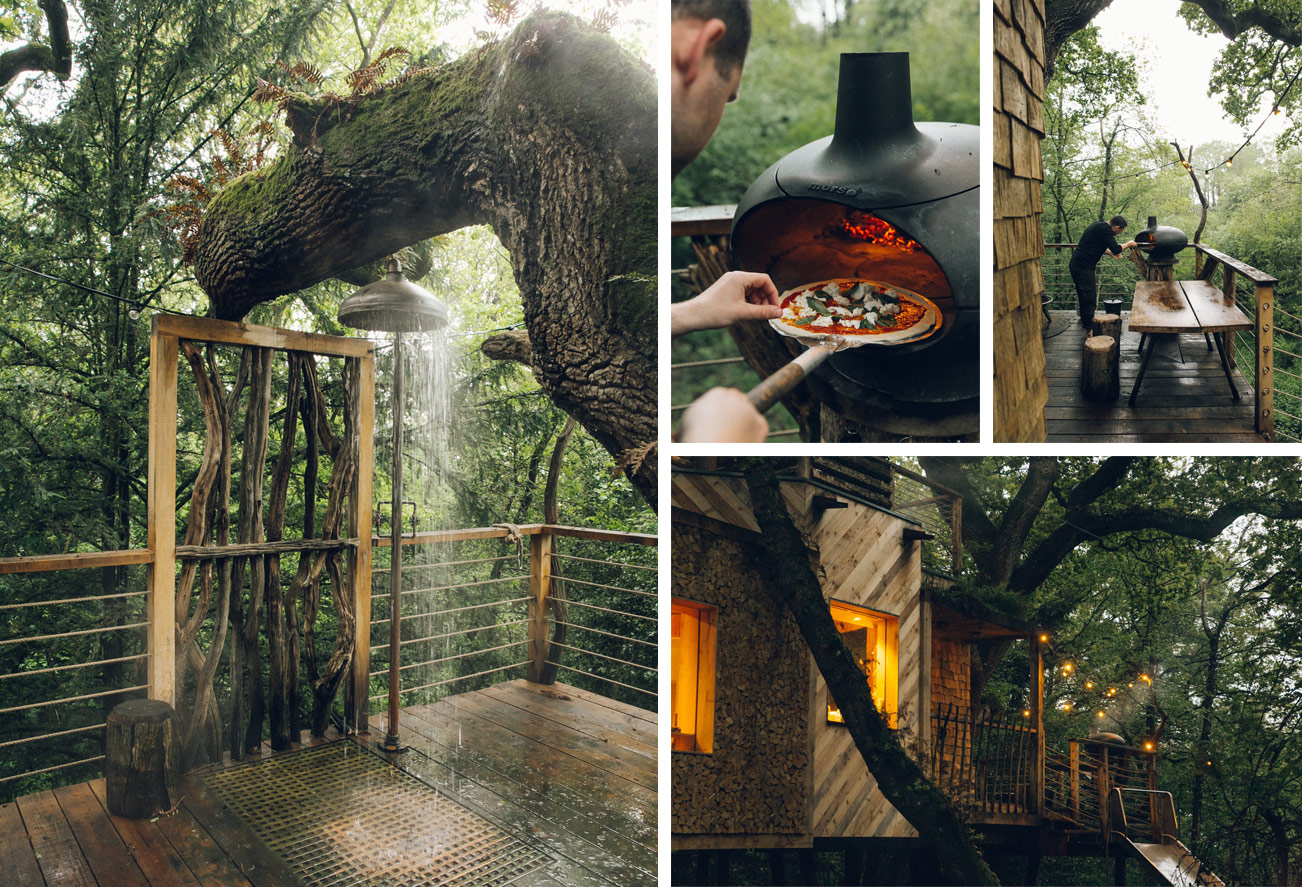 Check out the full interview below and shop the 'Dr.Greenthumb' Christmas Gift Guide to find the perfect present for the green-fingered friend in your life.
Let's get an important question out the way first. Can you give us some tips on how we should be introducing plants into our home?
We are not experts at all, we just wanted to have plants in our home and so used the internet – and a lot of trial and error – to figure out how to look after the plants we have. But the simple tips are:
Get to know your space, look where the light moves
If you've seen a plant that you like, search online for the conditions it lives in to make sure it'll be OK in your home.
Let the plant get used to being in your home, move it around every few weeks if it seems unhappy until it finds the perfect spot.
Sometimes you can't give a plant what it needs if that's the case pass it on to a friend and start again.
So, simple as that then, really. How did the idea for Haarkon first come about?
There wasn't really an idea of anything specific, we just wanted a shared outlet for the photographs of places we visited. Haarkon is essentially a journal of the places that we go to and the things we see or like. For a long time, we printed the pictures from our travels, which then transformed into a blog format, as we put stories online as a way of storing them for the future. We thought it would just be our friends and family who would follow along, turns out we had more friends than we thought.
What does the name stand for?
We needed a name to put to our project, Haarkon is my (Magnus) brothers' middle name and we just like the way the word looks and sounds. There's nothing more to it.
What was the first plant you bought? And is it the best plant for us all to start with?
The first plant we bought together was an umbrella plant, it's grown loads over the years and we've had to cut it down many times to stop it touching the ceiling. I would say that this is an easy one to look after as it doesn't need much attention. That being said, everyone's house is different so speak to a plant expert at the shop and let them guide you on what would be best for you.
What excites you about plants?
I wouldn't say that plants excite us, we just appreciate them and the benefit they bring to our environment both in terms of form and function. We also architecture and design and we find it interesting when they meet. Greenhouses are the perfect place to satisfy our love for engineering and horticulture at the same time.
Can you tell us a bit about the Haarkon house?
We like to change up the layout of our living space every few months, usually to coincide with the seasons. We feel like it helps us to stay creative and productive as we work from home when we're not travelling.  We have huge windows that give us plenty of light and we move our furniture around throughout the year to make the most of it.
Do you curate your plants for the pictures?
We curate the plants for our own visual pleasure as we have to share our home with them, this means that they are always ready for a quick photoshoot. They're curated in the sense that we've put them there to be visually pleasing to us but it's always dictated first by their needs. They live where we shoot them unless it's shot for a specific project. We believe in real life and trying to demonstrate a realistic lifestyle. When we are rearranging the house we sometimes like to place them all together to take a picture in order to document our evolving collection over time but couldn't keep them all like that.
We seem to kill a lot of our houseplants. Can you give us some tips?
We only water our plants when they need watering; we're often asked "how often should I water my plants?" when the question should be "how do I know when my plants need watering" and for the answer to that question ask Google!  That said, Every plant is different and every home is too but the chances are that there'll be something that will thrive in your home environment without too much attention.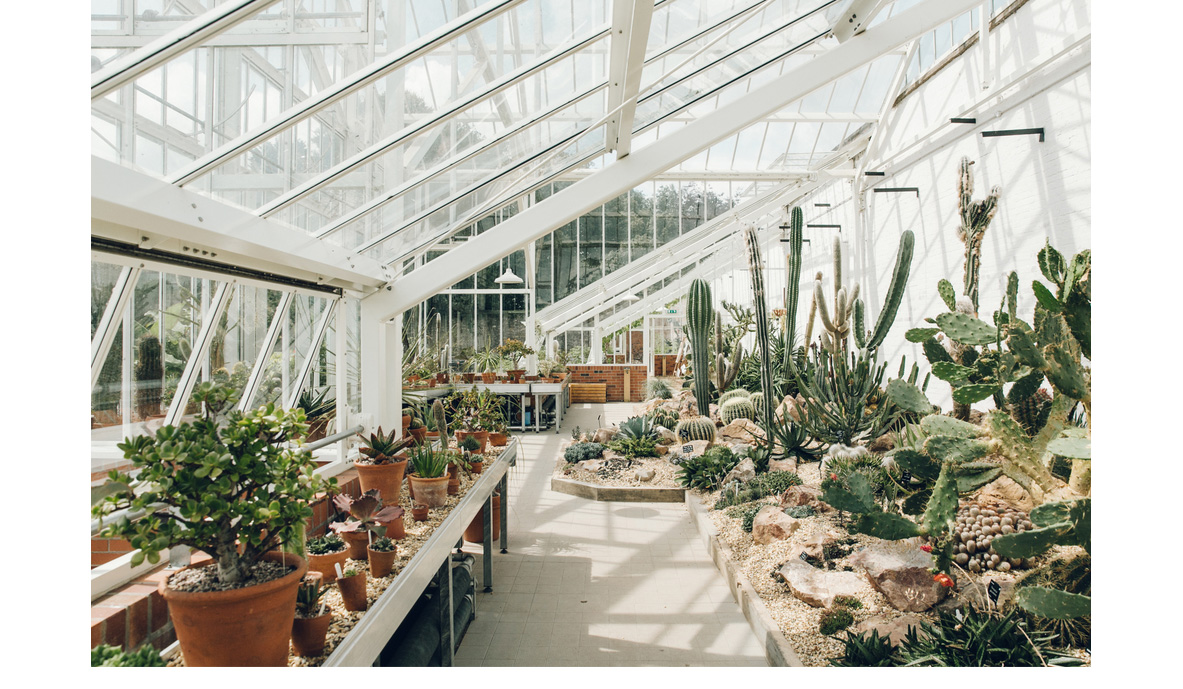 How can we take the perfect Instagram plant picture?
Don't use Instagram as your focus, create great work which makes you happy.
Why do you focus on greenery (and no flowers)?
We're not really into bright colours and so we're naturally drawn to foliage.
Where is your favourite garden or greenhouse?
We're asked this question a lot and the answer changes over time. For now, we are still in love with the Cloud Forest at Gardens by the Bay in Singapore, we visited earlier in 2017 and it was an incredible place.
What's next for Haarkon? Where are you looking to go next year?
We like to keep an open diary and take opportunities as they arise. After recently visiting Japan we'd like to see more of Asia.
What's the most inspiring, shocking or unexpected piece of plant art or installation that you've ever seen?
Forests was a temporary installation at the London Design Festival in 2016, designed by Asif Khan for MINI Living. You can see it here.
Which other Instagram accounts inspire you?
@arno_woe,  @still_______, @charliemay
Our favourite plants right now:
Right now we're enjoying Acers and Gingkos as the autumn colours are so good at the moment and we love to be outdoors.
You've gone on an international greenhouse tour over the last few years and it looked incredible, but where is the best place you have been and why?
It's really difficult to say one place like everywhere we have been had something which we loved. We'll say Japan for now as it was the last place we visited and still fresh in our memories, they really appreciate plants and the benefits they can bring to our home and community. The street gardens all over the cities really inspired us and it made us happy to see that so many people care about their private and public spaces.
Shop and explore the 'Dr.Greenthumb' Christmas Gift Guide at OPUMO and follow Haarkon on Instagram, @Haarkon_.