We all know what it means and we all know what it takes to be considered minimalist. But we don't know how to replicate it, or, more importantly, how to master it.
Minimalism - an approach to creative endeavour that has its roots in 20th-century architecture and art - has exerted a long-lasting influence on almost all artistic disciplines from interiors, music, sneakers and even food. Ironically, all the things we tend to think of as minimalist are easily identifiable by their beautiful simplicity and visual clarity, but the movement itself somewhat defies categorisation. To explain it all a little bit further, and to divulge deeper into the world of minimalism, we have called upon Minh T, the OPUMO 2017 Minimalist, to talk through the steps of mastering minimalism.
Some of you are likely to know Minh T of @Thismintymoment, as he is one of the new wave of 'influential photographers' who have attracted a huge and loyal following on Instagram. But Minh T is no ordinary 'Instagram personality', but rather a digital storyteller and photographer who has carved out his career by capturing the beauty of the built environment. The pattern play of architecture, escapist landscapes, skyscapes and Californian desert motifs is a continuous visual narrative that runs through Minh T's images. With a background in graphic design and architecture, his work nevertheless eschews an overly technical approach and instead runs with feeling, fantasy and emotion. Perhaps that is the underlying meaning of minimalism after all. Discover the full personality behind the social media profile with our in-depth interview with OPUMO 2017 'Minimalist' Award Winner, Minh T, below.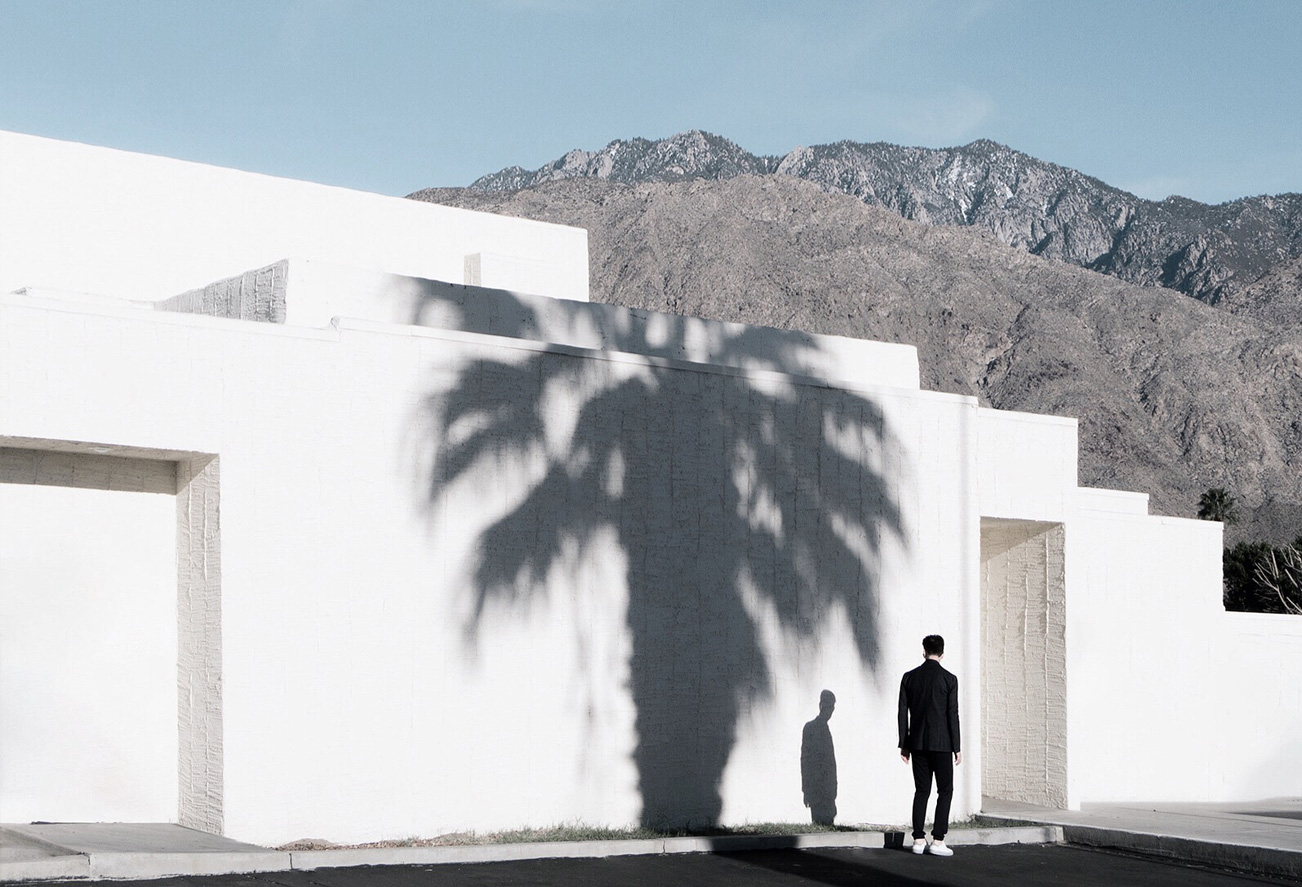 How would you describe what you do?
I create immersive visual experiences that can take final form as a photograph, a website, or a physical space. In my daily life, my career spans graphic design, interior design and photography.
What initially drew you to photography?
An image can capture a moment in time but still has the movement of what precedes and what follows. This stop in the narrative has always fascinated me—that momentary reprieve. My formal training in architecture and graphic design also encouraged my interest in photography and has helped to shape my point of view.
Your Instagram bio writes "embrace simplicity". Can you talk about what this statement means to you?
"Embrace simplicity" means to focus on what is essential and important in my life; letting go of what is extraneous and superfluous; appreciating the simple pleasures and singular moments of grace.
Do you remember the first objects/subjects you became obsessed with capturing? Does that impact the type of work you do today?
While in college studying civil engineering, my favourite classes were photography and drawing, which provided a creative outlet for me.  I developed a keen interest in fashion sketching—the idea of scale and proportion in fashion was compelling to me. I also became very interested in photographing modernist architecture, which has had an ongoing influence. Today, my work references both.
What is your favourite place to photograph?
My favourite place is the undiscovered place.  I'm inspired when I uncover hidden beauty in a destination forgotten, neglected, or seemingly mundane.  I prefer that beauty reveal itself and am drawn to quiet, empty locales where I can spend quality time observing without feeling rushed or intruded upon.
How is the digital age changing photography (e.g. in relation to social media and the maintenance of a brand identity)?
Social media has cultivated a sophisticated viewer with a short attention span, who is inundated by beautiful, well-composed images.  The immersive experience or "story" has become much more highly valued.  More than ever, as a photographer, we are forced to rely on our own originality, which is a good thing.  We're also tasked with evolving quickly in order to maintain audience attention and stay relevant.  It can be a challenge to balance this with maintaining a brand image but I think the idea of a brand is becoming more fluid and less of a solid thing in the new media world.
Thismintymoment radiates a delicate balance of fantasy, anonymity and intrigue. What inspires you?
Timelessness. Simplicity. Nature. Architecture. Escapism. Austerity. Tranquility. Solitude. Perspective.
Do you find that the images, moving or otherwise, that you compose tend to centre around certain themes or ideas? Is there a feeling or moment you look to capture or create?
I never seek out a particular moment or feeling but I guess you could say I put myself in the right environment for that moment to find me. I tend to play with scale and relatability in my images but the underlying theme is more an exploration of unrestricted beauty.  Whether in nature's flawless foliage or the mesmerizing engineering of a freeway overpass—you just have to see it.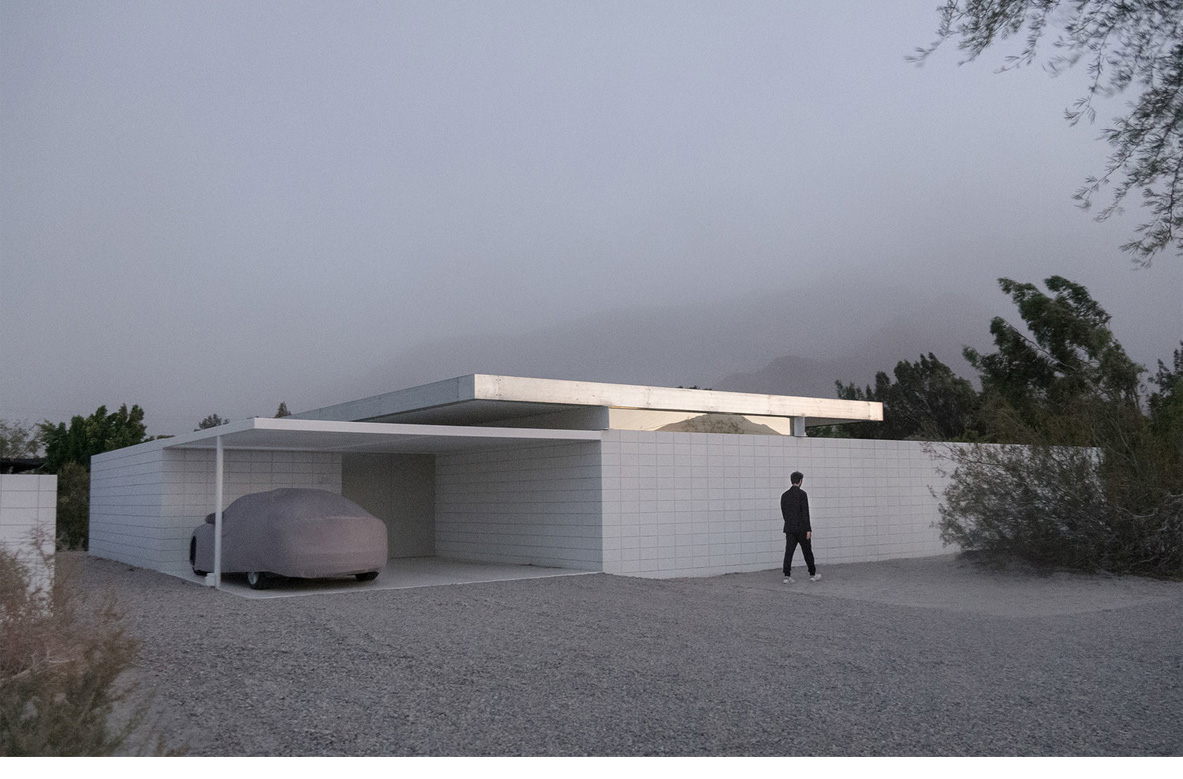 What is your perfect image?
My perfect image is one that strikes a precise balance between newness and familiarity—fresh yet somehow deeply personal.  It would display a contemplative mood and linger on long after one has seen it.
How do you define beauty?
Beauty is present when the dots connect and when all the pleasure centres ignite.  There is always an inherent emotional component and it is always inspiring.
Why is less more?
I think we can appreciate that which is within our immediate grasp more deeply—maybe because we are not spread so thin.  Personally, I've been going through a purging process—keeping what is meaningful and letting go of what is not.  For me, it brings more clarity and appreciation of the present moment.
Why do you take photographs & make art? Why is it important to you?
I think it's basic human nature to want to contribute and to chronicle life in some way.  And if you look back in history, artists have played a significant role in shaping our world. I feel lucky to have discovered this form of self-expression and that people seem to enjoy my work. It's my small contribution to the cultural wave.
Do you believe in today's world that it is necessary to create places for our mind to wander and go to?
We all share in a progressive universe—the instinct to move things forward seems fundamental to being alive.  If we get to work in a field that we are passionate about and can share that passion, it brings great meaning and purpose to our lives, and hopefully to the lives of others as well.  Also, we get better at our craft and can contribute more and more.
Shop and explore the 'Minimalist' Christmas Gift Guide at OPUMO and follow Minh T on Instagram, @thismintymoment.