When it comes to constructing a seasonal wardrobe, men's trousers are often overlooked for statement pieces like crewneck sweatshirts and outerwear. Trousers often take a back seat because it feels easier to find a pair of suitable trousers than anything else – there are fewer requirements: as long as they fit well and aren't too loud, a pair of classic men's chinos will fit smoothly into a range of outfits. The flip side of that, in our opinion, is that we should pay them more attention because they act as an anchor to the wardrobe. The right pair of spring trousers for men will comfortably see out both spring and summer, so let's take some pride in them and make sure we get the perfect pair.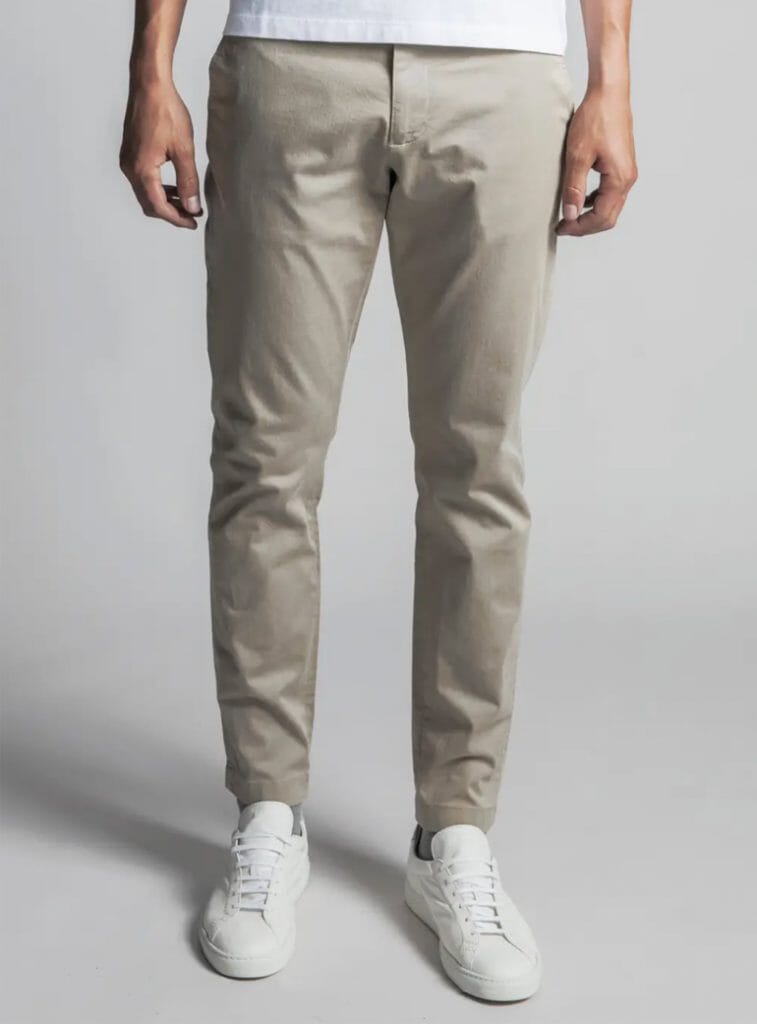 ASKET The Chino
These versatile men's trousers were developed over a period of 31 months at ASKET to make sure that they were perfected stylistically and functionally. Cut from a mid-weight Italian cotton-satin weave with a hint of stretch, these slim men's chinos feature an overlapping closure and tonal herringbone details to the interior. No matter what the event, this pair will be a regular fixture in your spring wardrobe.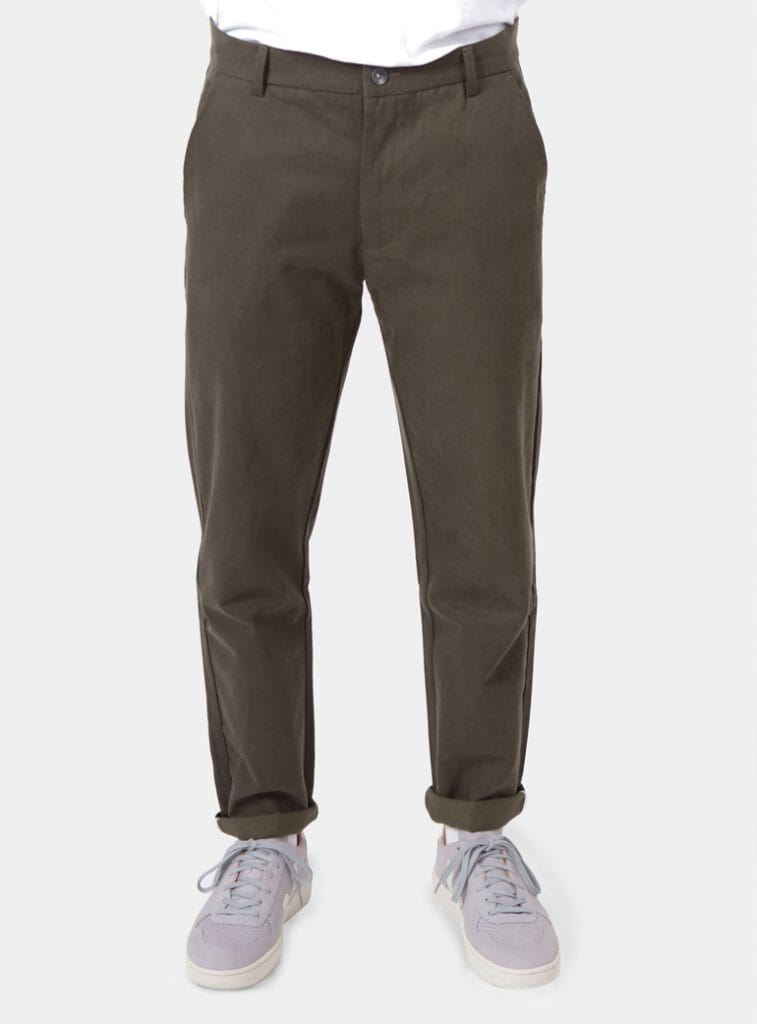 Native North Japanese Tencel Pant
We love when labels look to add a contemporary twist to a classic design, so when we saw Native North's men's spring trousers in the newest collection, we were pleasantly surprised. The Japanese Tencel Pant is constructed using a blend of Japanese cotton and tencel fabric. Tencel is one of the most sustainable fabrics available in 2020 and offers characteristics similar to silk and cotton while being extremely durable. Modelled after a classic straight-leg chino, these casual trousers are upgraded with metal buttons and contrasting inner-seam detailing.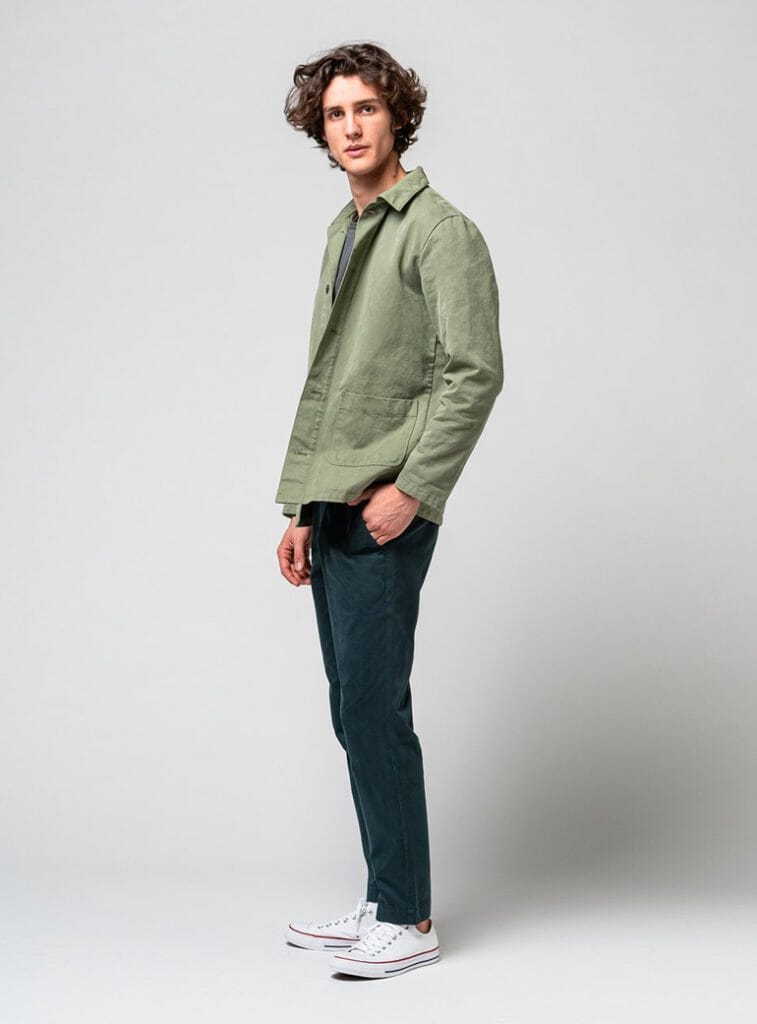 ISTO. Navy Chinos
We've all seen a pair of navy chinos for men before, but ISTO. caught our eye with this piece. Cut from organic cotton, this pair of tapered chinos is finished with sustainable corozo buttons and is crafted in Póvoa do Varzim in Portugal. The fabric boasts an unusual texture which lends the colour a much deeper, richer hue. The slightly green tint to the blue chinos means that this pair doesn't take the back seat, it's right up front in the driver's seat.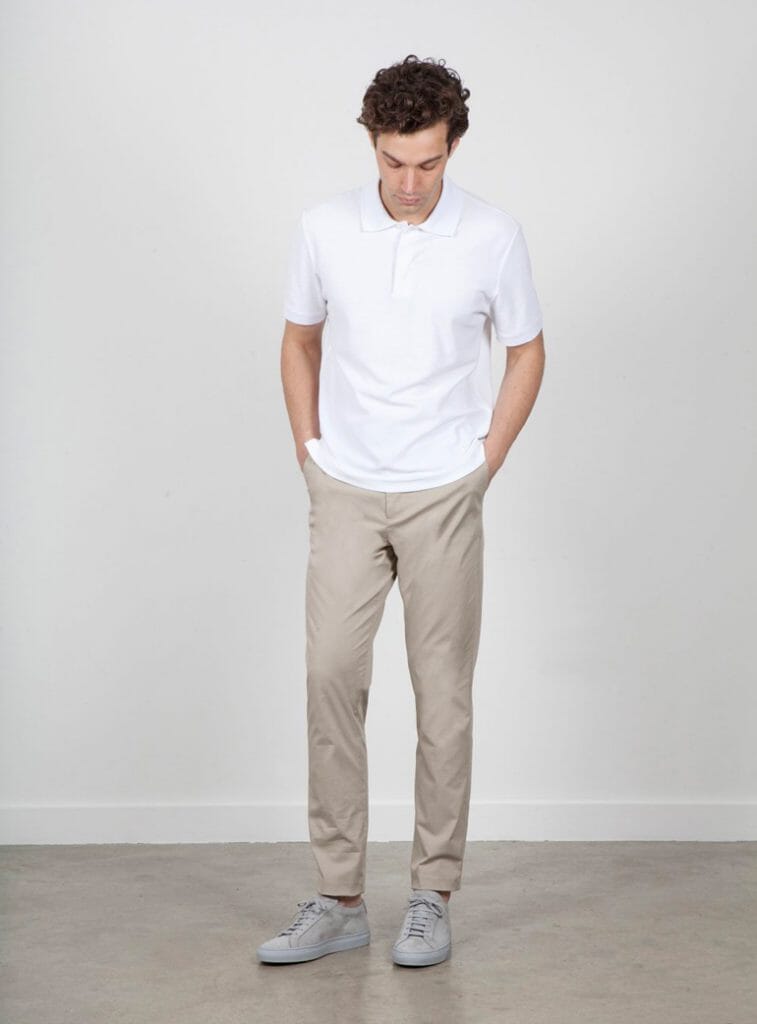 L'Estrange The 24 Trouser
In the world of men's spring trousers, one design looms large. L'Estrange is known for effortlessly blending formal design aspects with off-duty styling, just look at The Hood for any proof. Another of the label's signature styles is The 24 Trouser. This pair of transitional trousers was created with your busy lifestyle in mind. A stretch waistband combines with a drawstring fastening to make sure that you're comfortable and sharp at any hour of the day. This season we're opting for the beige colourway because a pair of light trousers is easy to style and offers a spring/summer angle to your ensembles.
Shop all men's trousers at OPUMO.
Stay up to date with L'Estrange's most recent releases – we toured London's green spaces to find the inspiration behind the new T-shirt.
---
---