L'Estrange London has left its mark on the British menswear landscape with a unique cocktail of sharp tailoring and relaxed, off-duty styling which positions the label as one of the most versatile wardrobe tools around. The brand started life with one piece – The Hood – which set the tone for a new style. Taking aspects of tailoring, like a chest pocket complete with pocket square and a premium lining, The Hood presented a new age in men's hoodies. The hoodie is no longer loungewear to be ashamed of, but something that can take you from bar to boardroom in a blink. Since then, the L'Estrange London collection has garnered a lot of attention and grown to encompass The 24 Trouser, The All Day Shirt and more, which each usher in a new age for garments of their kind. Building one all-encompassing wardrobe has never been easier.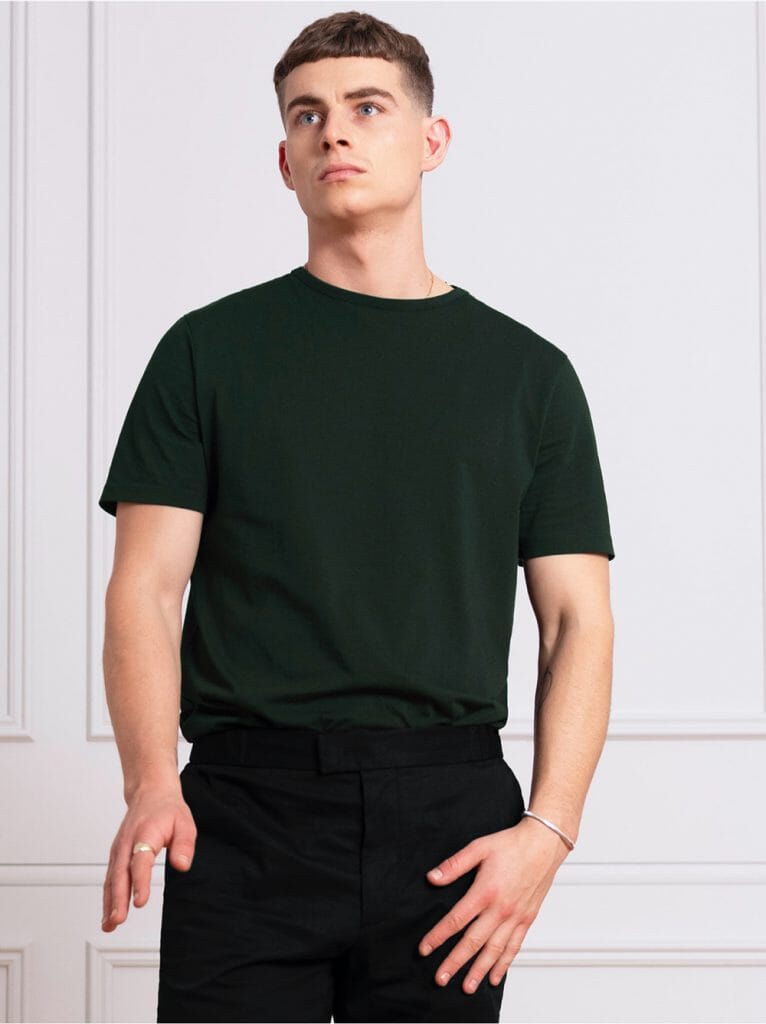 L'Estrange London The Tailored Tee Forest Green
Today we're focussing on The Tailored Tee, a minimal men's T-shirt that features a split hem and an unusual back pleat. The back pleat is an element rarely, if ever, seen on short-sleeve men's crewneck T-shirts but we're glad to see it there. As can be expected from L'Estrange London, the humble T-shirt has been elevated to men's smart-casual style. 
Not only are we loving the heavyweight feel of The Tailored Tee, thanks to its luxuriously soft Supima cotton construction, we're taking particular notice of the newest colourway: Forest Green. This deep green hue offers something different compared to your standard black and white tees, wardrobe without stretching too far. What's more, this men's crewneck T-shirt comes loaded with inspiration.
London's gardens
We may be short of green space in London, but the gardens and parks that we do have are some of the best in the world. From the world-famous Hyde Park to gardens situated 37 storeys above the London skyline, there's something for everyone and it's hard to not take some inspiration from this. 
To illustrate the inspirations behind the new colourway, L'Estrange London has detailed its favourite green oases in The Big Smoke and if you haven't been, it's probably time to check them out.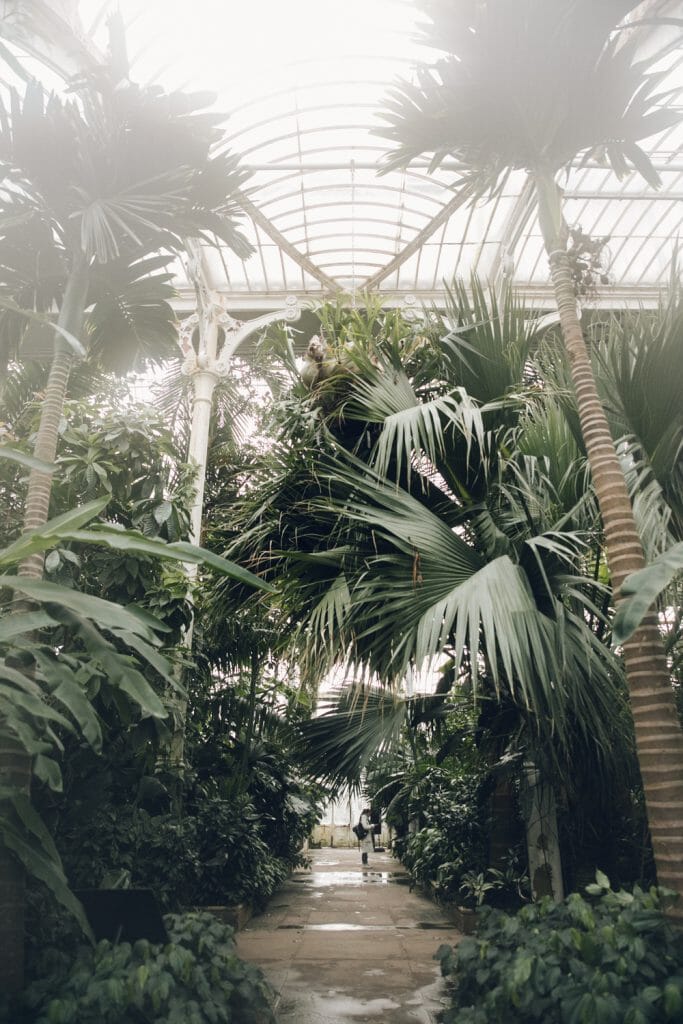 Temperate House, Kew Gardens
Temperate House is the world's largest Victorian glasshouse and houses 1500 species of plants from Africa, Australia, New Zealand, the Americas, Asia and the Pacific Islands. Not only is this a beautiful and peaceful place to visit, it stands as one of the last few places in which many of the plant species can survive.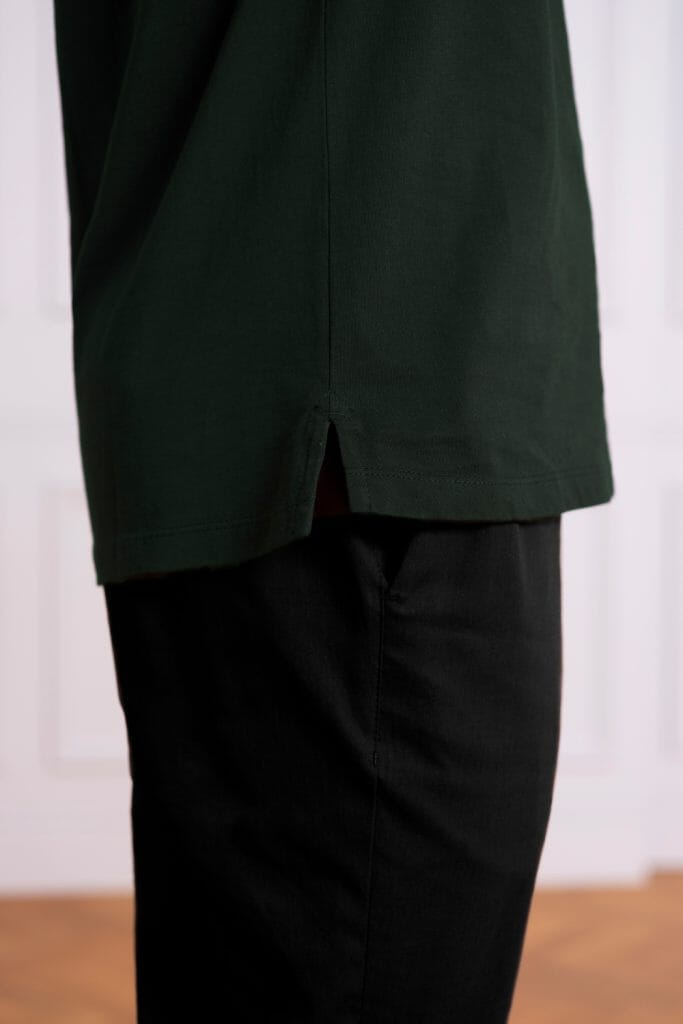 Barbican Conservatory
The famously brutalist architecture of the Barbican building feels like the last place that you'd find a lusciously verdant forest, but that's what makes the Barbican Conservatory so amazing. Concrete is overgrown by layers of vines and palms, creating a dramatic and poignant scene in the centre of London.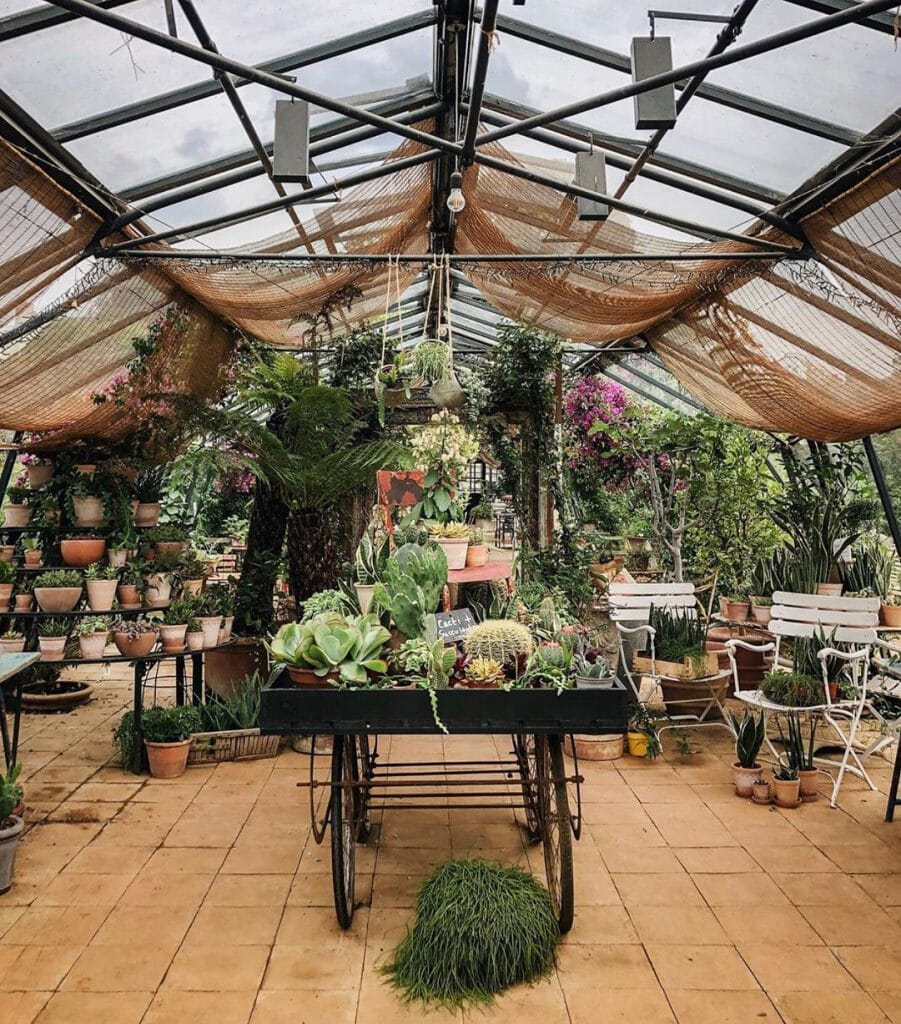 Petersham Nurseries
With locations in Twickenham and Covent Garden, Petersham Nurseries is a leader in the world of sustainable commerce. Part garden, part restaurant and tea room, this family-run business has formed a community of like-minded Londoners with its refreshing mixture of business, passion and creativity.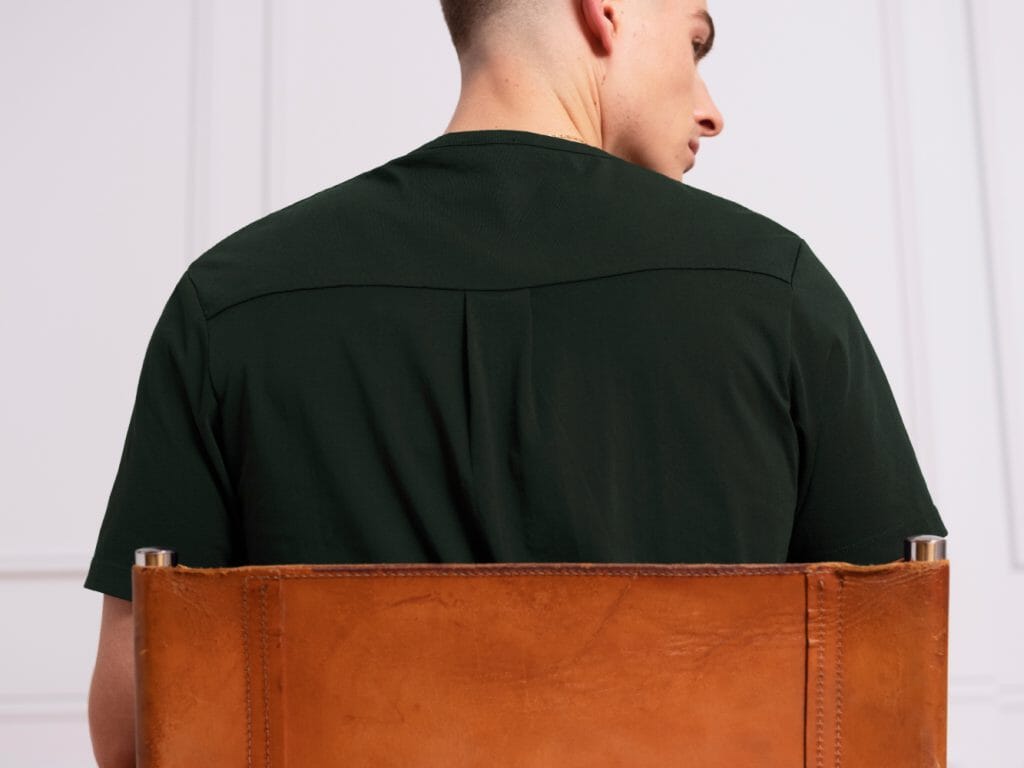 Sky Garden
Overlooking London's iconic skyline, Sky Garden glides 37 floors up, at the top of The Walkie Talkie. The best part? Getting up there is completely free, you just need to book in advance. The Sky Garden is a dreamy place to take some time out with your favourite book or your new L'Estrange London Forest Green T-shirt.
---
---
Shop all L'Estrange London.
Find out more about the minds behind the brand in our L'Estrange London interview.
---
---