Britain has long been known for its cultural output. When it comes to fashion, you could argue that countries like France and Italy have been in the spotlight while Britain teetered on the edge of the stage, waiting for its moment. We think that now is that moment. Countless exciting brands are cropping up around the country and it's becoming impossible to ignore the quality of the product. To celebrate the talent, we've rounded up four homegrown heroes that everyone should know about: from the updated classic menswear of Percival to the men's casual linen shirts from Flax London, Riley Studio's sustainable basics and Far Afield's collection of minimal silhouettes and striking patterns.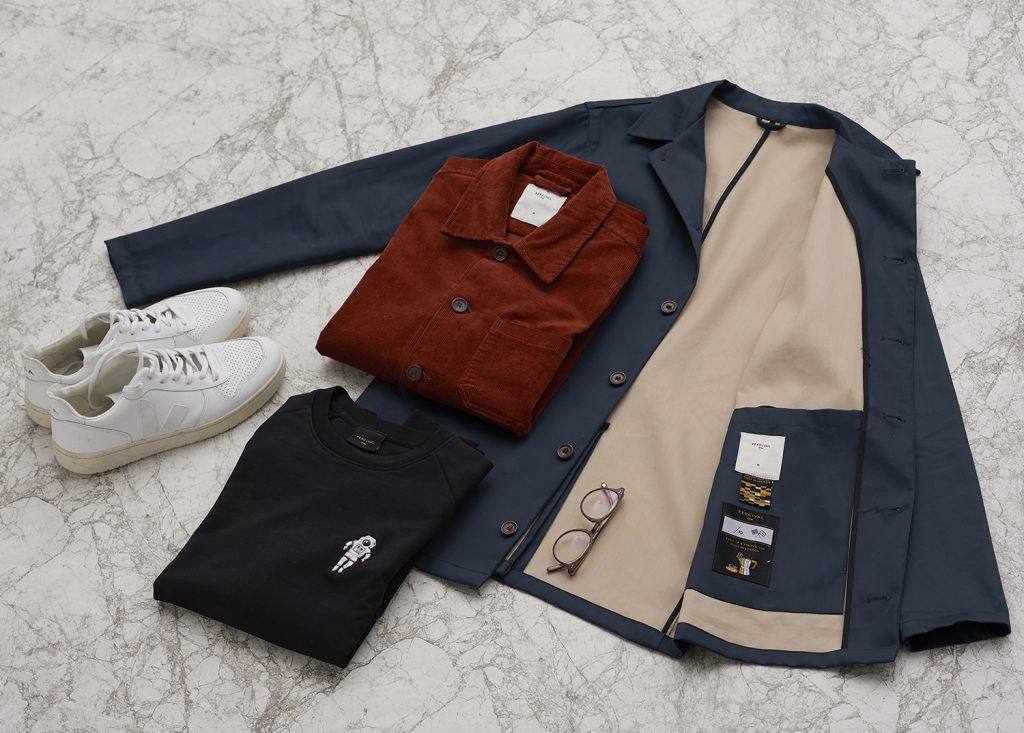 Percival 
Based in Hackney, East London, Percival looks back through the archives of menswear to find minimal styles that could do with a contemporary update. Founded on the phrase: "Subverting the classics", Percival produces classic wardrobe staples using internationally sourced fabrics while retaining the quintessentially British sense of understated style.
Key piece
Percival Waterproof Sherlock Coat
Perhaps you're from Britain, perhaps you've never even stepped foot on this land – one thing that everybody knows about Blighty is that the weather is miserable. That's what makes it so essential to own a waterproof trench coat. Percival's Waterproof Sherlock Coat is not only named after one of the most British men ever, its sharp tailoring and waterproofness make it a faultless men's spring coat. Cut from a deep teal blue cotton with contrast lining, this lightweight waterproof coat for men will see you through spring and summer safely.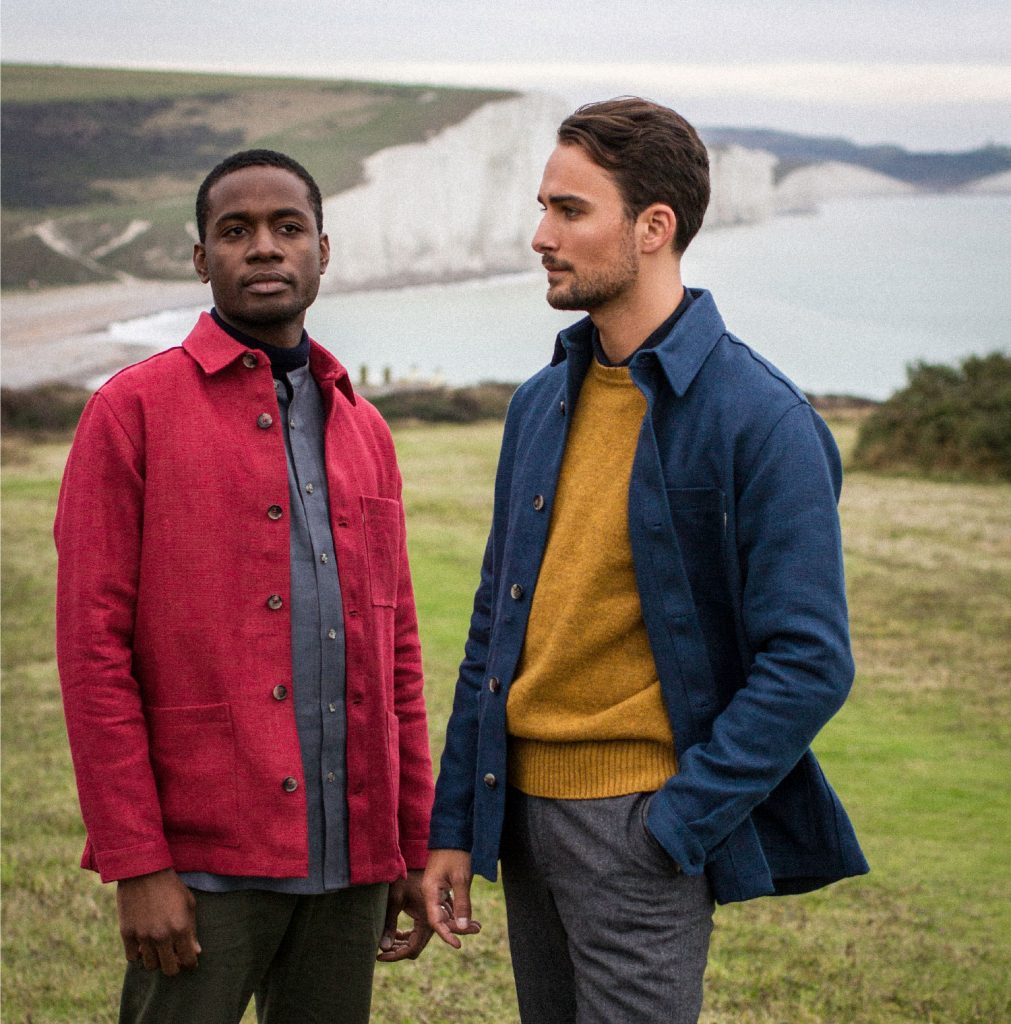 Flax London
This snippet perfectly encapsulates what we love about British clothing. Coming from such a diverse place, designers are surrounded by a wealth of design cues from different cultures which results in a varied landscape in which there's something for everyone. Flax London keeps it simple, using linen as the basis to the collection. From premium linen shirts to linen men's jackets, Flax London is putting a strong case forward for linen being the only fabric we need this season.
Flax London takes inspiration from the eclectic people, places and sounds of South-East London.

Flax London
Key piece
Flax London Railway Jacket
As it happens, the oldest garment known to man is a 5000-year-old linen dress from Ancient Egypt. After a quick feel of the 500gsm / 15oz Irish linen used to construct the Flax London Railway Jacket, we've concluded that the Ancient Egyptians must have used the same fabric. This super-heavyweight linen chore jacket for men features traditional patch pockets to the waist and chest as well as premium detailing like laser-engraved buttons.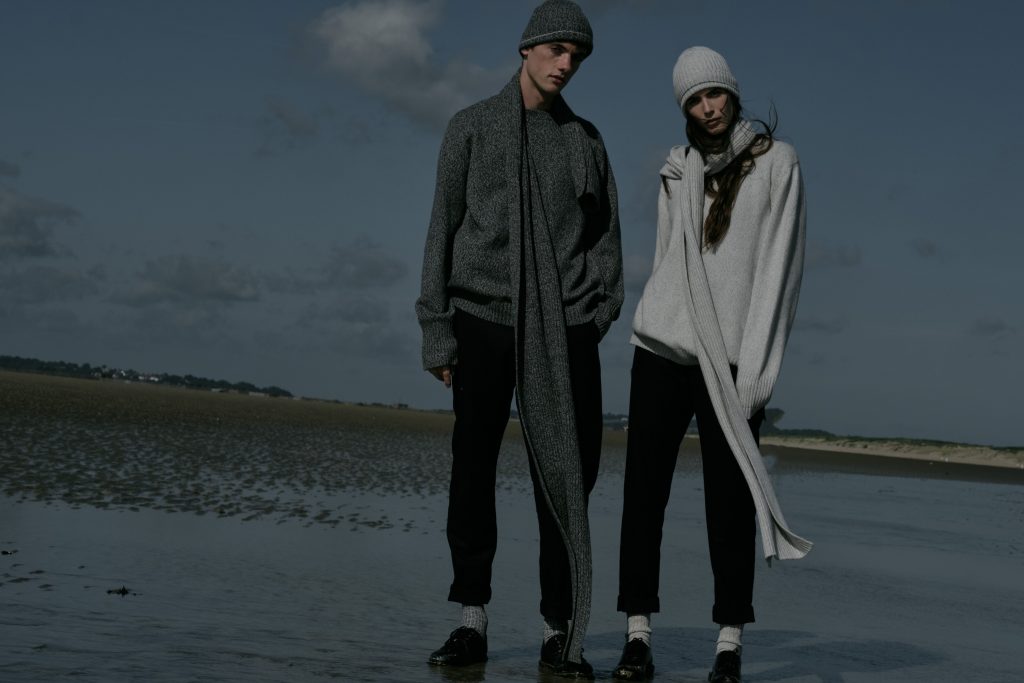 Riley Studio 
Founded in August 2018, Riley Studio has set about changing mindsets, ensuring that conscious consumerism becomes the norm by offering a wardrobe of gender-neutral staples that are kind on the planet. Sustainability is at the heart of everything that Riley Studio does, from working with innovators in sustainable fabrics to offering a repair and recycle scheme for all of its clothing. 
Key piece
Riley Studio Recycled Cashmere Sweater
One of Riley Studio's most recent developments is a range of recycled cashmere sweaters for men and women. These unisex crewneck sweaters are cut in Scotland from Re.Verso yarn from Italy. This crewneck cashmere sweater demonstrates the latest in eco-innovative technology: the material is made up of pre-consumer waste and offers the same quality as virgin cashmere but without the carbon footprint. If there's any piece of clothing that every Brit owns, it's a crewneck woollen jumper because, unfortunately, in England it counts as a year-round essential.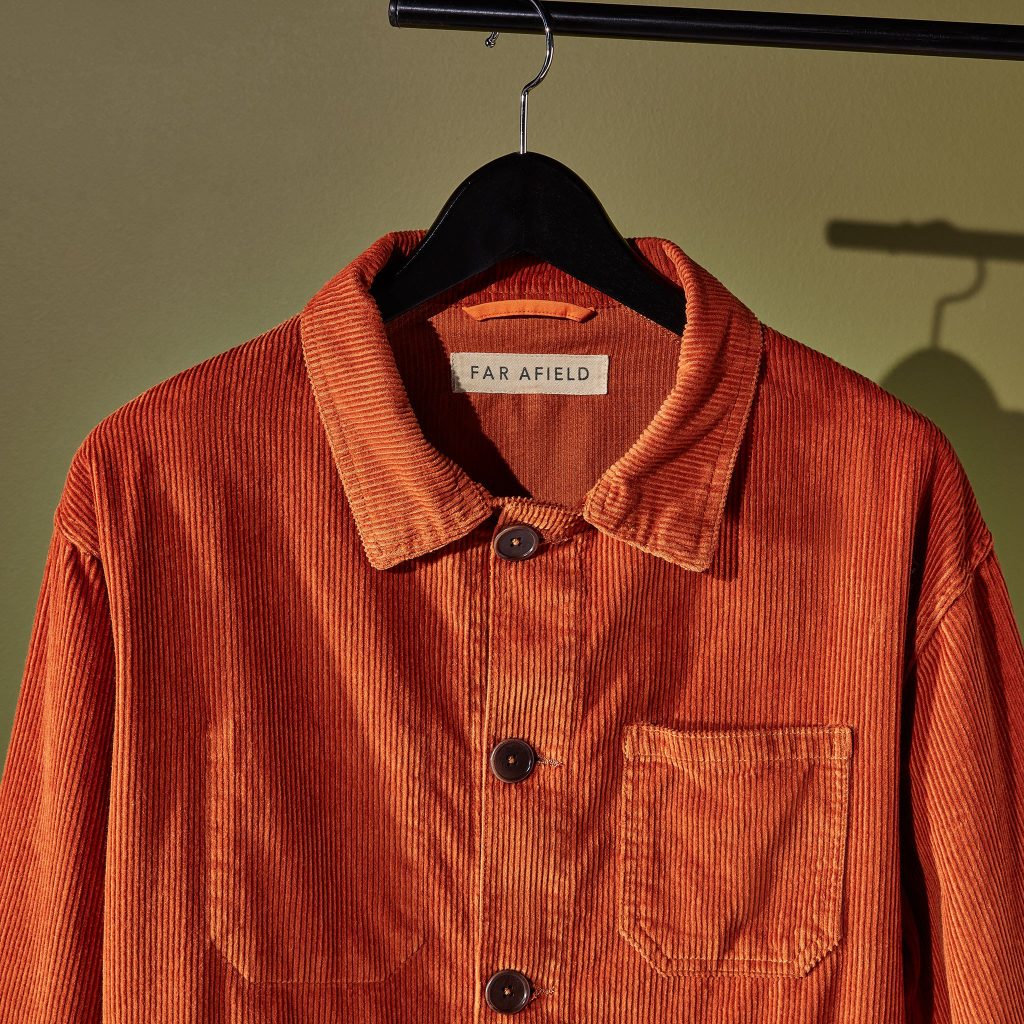 Far Afield
Far Afield was founded in 2016 by brothers Mark and Chris Scholes who together have more than 12 years of experience in menswear design, production, sourcing and retail. This all-encompassing foundation of experience shines through in the collection of contemporary British menswear that focuses on premium quality, distinctive design and sustainability. 
Key piece
Far Afield Mod Button Down Long-Sleeve Shirt
Far Afield's Mod Button Down Shirt makes reference to one of Britain's best-known cultural exports: The Mod. Mods grew to international fame during the 1960s as the subculture exploded in popularity. Associated with sharply tailored suits, Vespa mopeds and fishtail parkas, the scene has many faces that are still thriving in the modern day. This classic button-down men's shirt features a button-down collar and mother of pearl buttons but, most notably, an all-over 'acid smile' print – another nod to an archetypically British subculture. 
Shop all men's clothing at OPUMO.
Like what you see? We recently rounded up the stars of Scandinavian menswear.
---
---