Price: £54,995 | Year: 1985 | Engine: 4,953 cc V8, 242 bhp
If you've been yearning to step into the world of the 1980s super-soap Dallas, this time-warp Mercedes 500 SL is the golden opportunity you've been waiting for. The SL gained global exposure as the chosen convertible of oilman/playboy Bobby Ewing in the Texan television show that captured the world's attention. This example may just be the finest now on sale, ready and waiting to waft a new owner to their discreet weekend retreat. Cowboy hats strictly optional.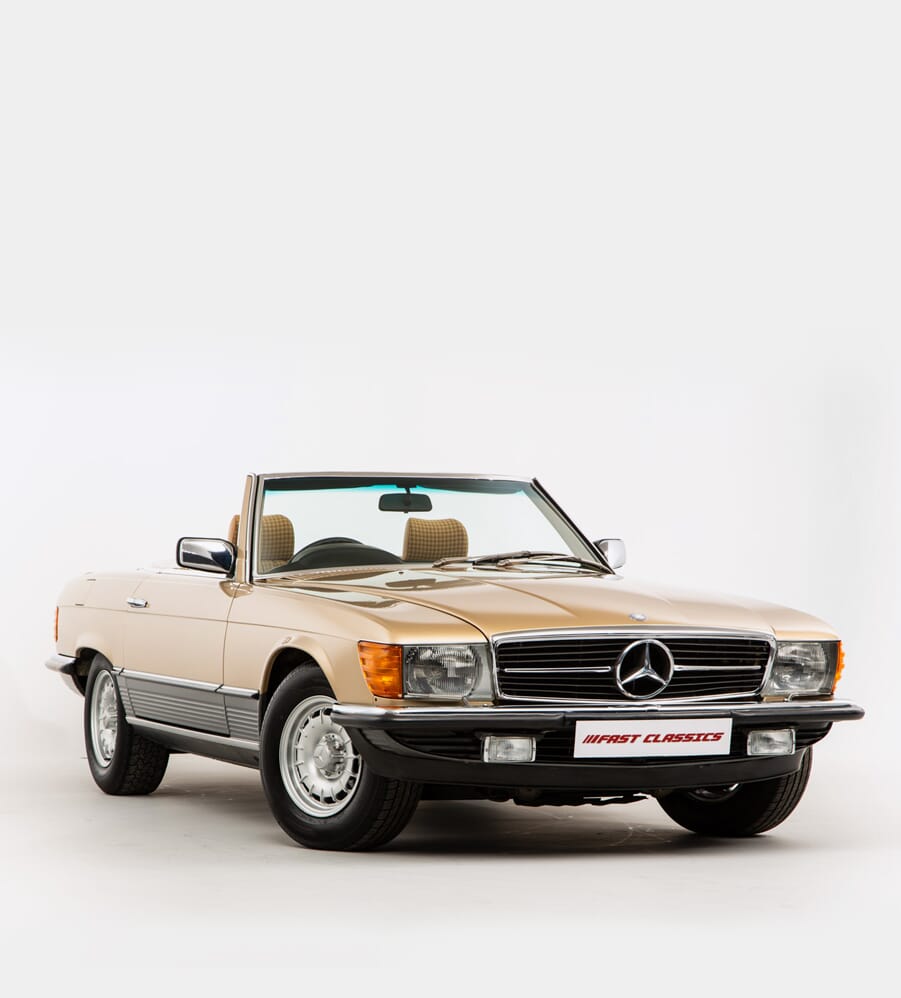 This is a convertible that's led a life as pampered as any millionaire's plaything. One look at the unmarked paintwork – Mercedes call this colourway "Champagne Metallic" perhaps in honour of the chosen beverage of many SL customers – speaks of many years in private collections. There has been little in the way of actual use since it was delivered to its first keeper on 3 January 1985. With less than 17,000 miles on the odometer, this bulletproof Merc is barely run in.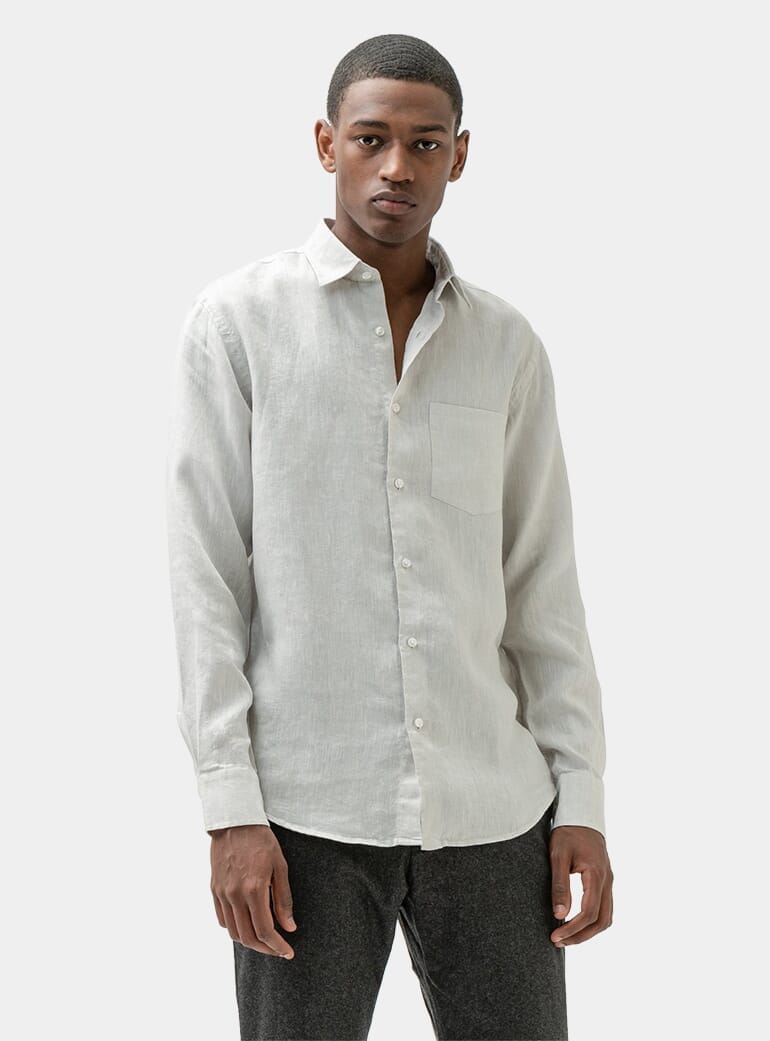 The SL's immaculate interior is delightfully period. Stuttgart's Dattel leather combines with the company's Brazil Sports Check fabric to provide an ambience that is very much of its time, and all the better for that. This was an era for Mercedes-Benz when the company's motor cars were built rather better than the average tank. It shows in the quality of the fittings. Burrwood is used both to trim the dashboard and for the centre console. Deep pile carpets, including to the large boot, are unmarked.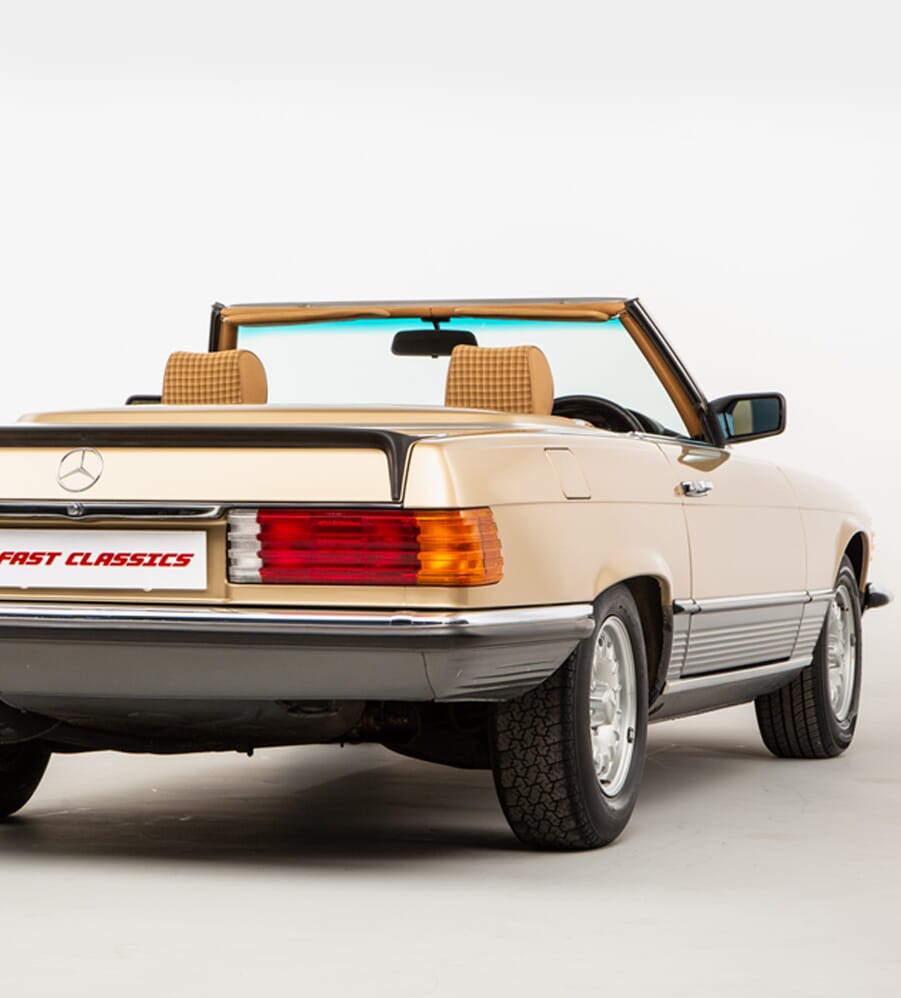 While the superstar looks speak of boulevard cruiser, best driven top down for maximum exposure, under the bonnet lurks this SL's potent secret. A rumbling five litre V8, in better-than-new condition, stands ready and able to propel the SL to a top speed of 140 mph when mood, conditions and speed limits allow. It's not supercar quick – 60 mph comes up in around seven and a half seconds – but the SL is still quite fast enough to devour long distances in sublime comfort and unbeatable style.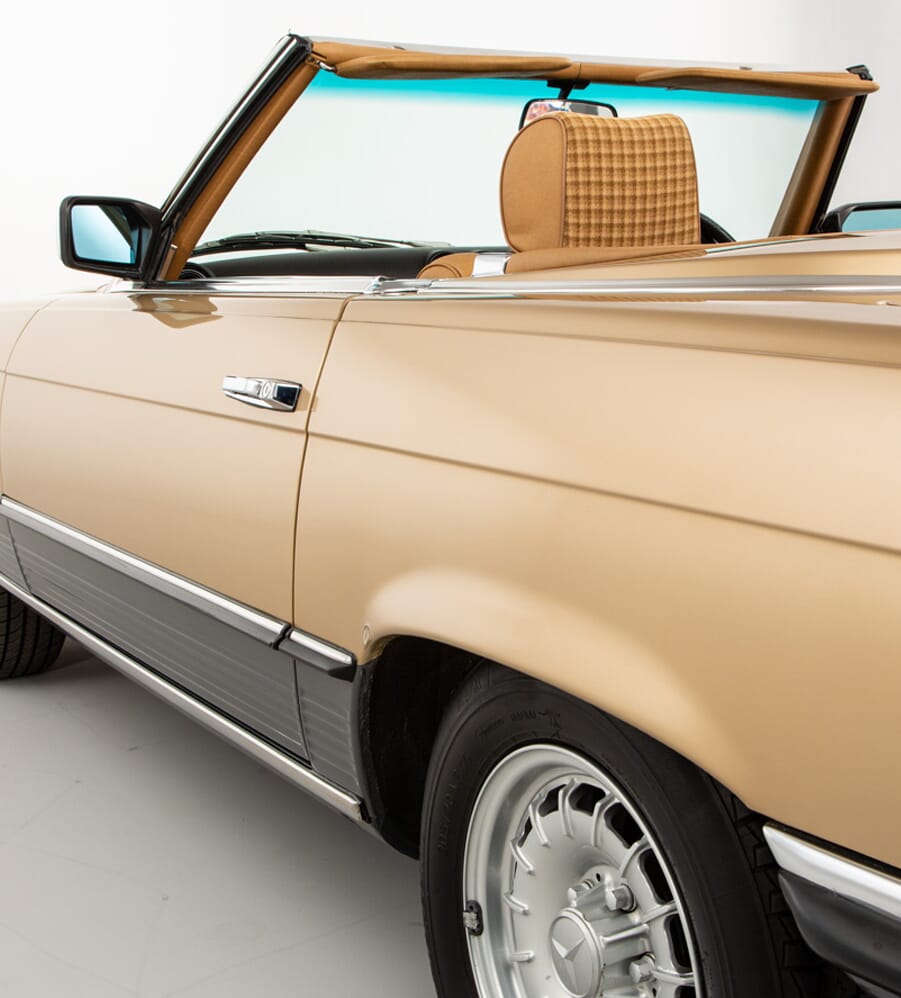 For the owner who seeks discreet glamour in every daily journey – whether it's to the supermarket or to the south of France – there may be nothing finer. The SL's quiet luxury and that unrepeatable build quality will spoil you every time you drop into the cosseting driver's seat. Sure, the money would buy you just about any brand-new Mercedes droptop you care to mention. But, honestly, which would you rather have? Your inner oilman knows the answer.
Like this? Discover four more of the best Mercedes SL convertibles.
Get your fix of all things automotive at The Garage.
---
---