Price: £44,995 | Year: 1985 | Engine: 2.3-litre Inline 4, 185bhp
First introduced in 1953, Mercedes' 190 model saw many evolutions before it reached its final form, the C Series, in 1993. It is reported that £600 million was spent by the marque in developing this new iteration - the Mercedes-Benz 190E - so it's lucky that the car went on to sell approximately 1.8 million units worldwide.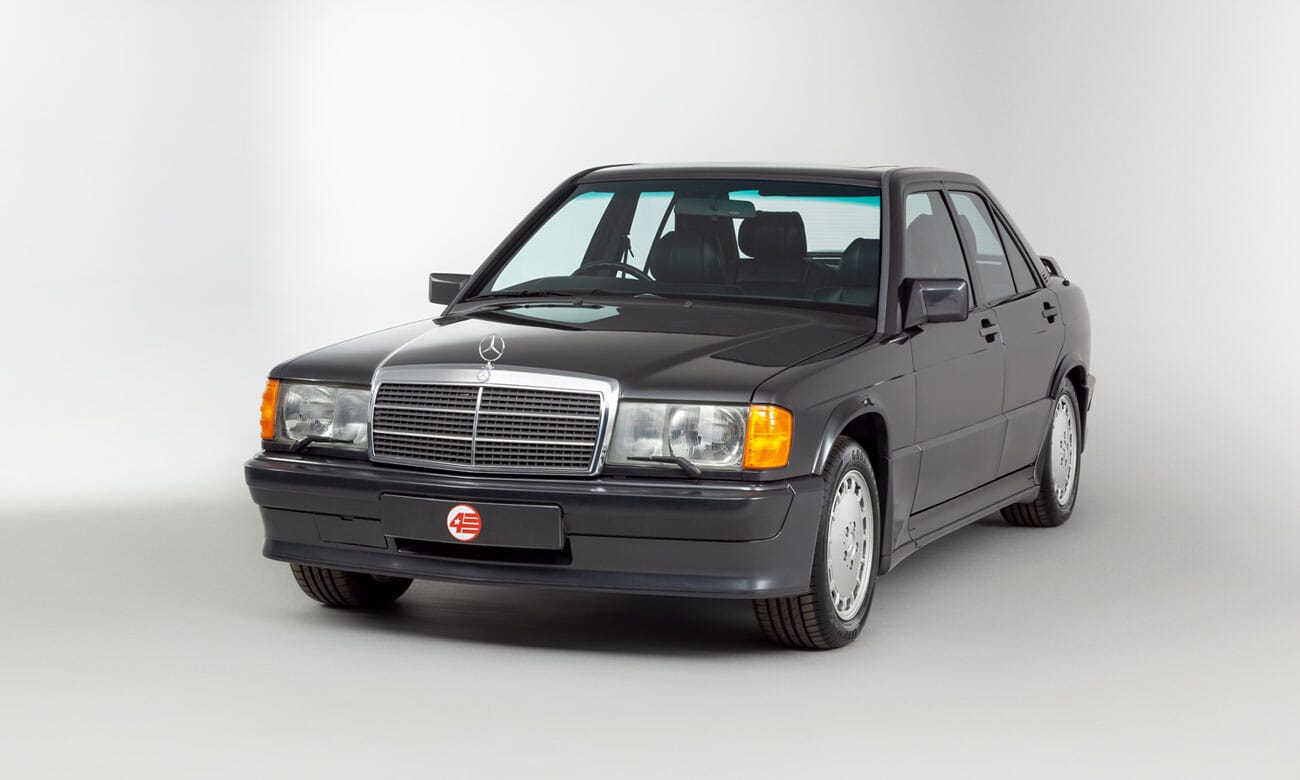 Enlisting the help of the British engineering firm Cosworth, Mercedes-Benz envisioned the 2.3-16v model of the 190E as a return to the rally circuit. Unfortunately, at the same time Audi released the turbo-charged, four-wheel drive Quattro which essentially beat the 190E before the race had begun.
The car was produced anyway, and Cosworth didn't hold back. The engineers added an alloy head with twin overhead cams and four valves per cylinder, boosting the power to 185bhp. The car proved extremely robust, with three of its type completing a 50,000km endurance test, averaging 154mph, earning Mercedes-Benz three world records and nine international endurance records. 
---
---
This early Mercedes-Benz 190E Cosworth is finished in glossy blue-black metallic paint – an understated colour that perfectly suits the car's boxy silhouette. The sheen of the coachwork changes under different lights, making for a striking display when on the move. 
The rich paintwork is complemented by a rare full black leather interior. This specification can't be found in many Mercedes-Benz 190Es and only adds to the allure of this rare gem. The only non-original fixture of the interior is the Becker Grand Prix CD player, although a Grand Prix cassette player was the original factory option for the 190E, making this a respectful addition.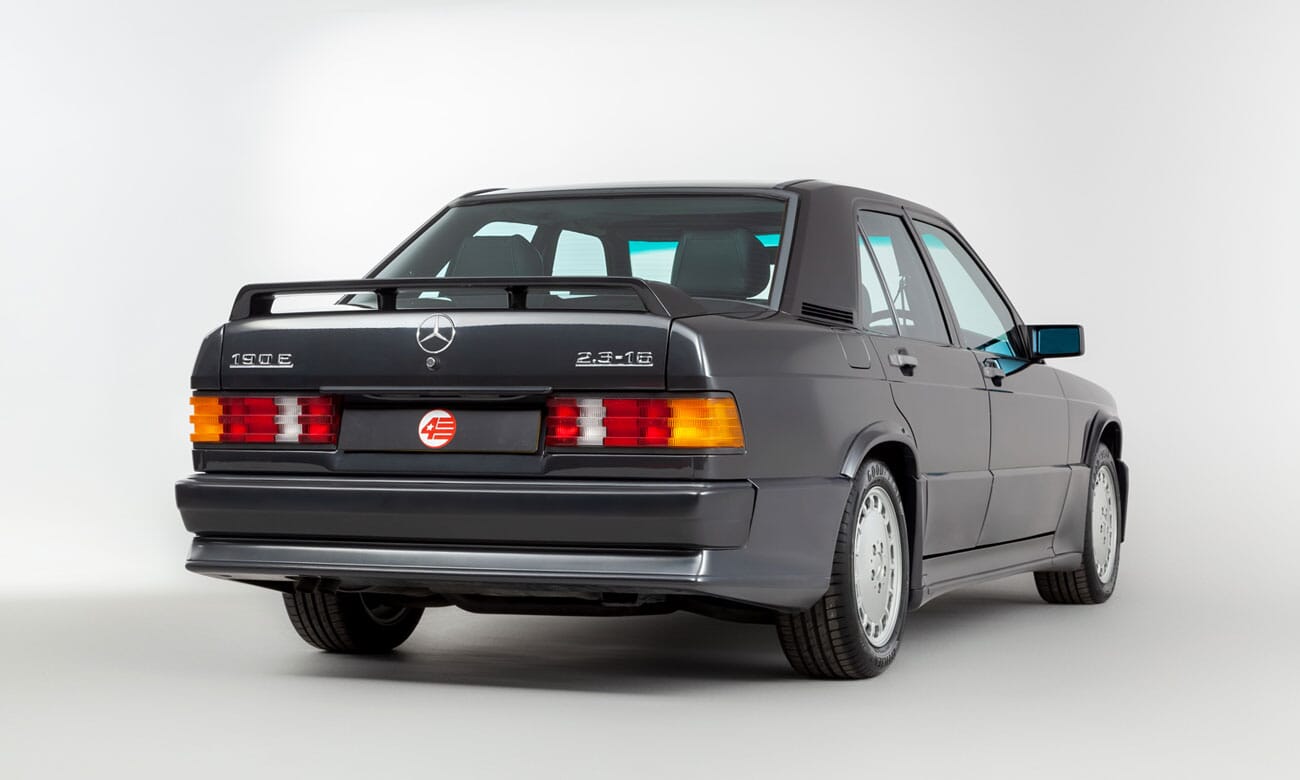 For more information, visit 4 Star Classics.
Read more about the car that brought the premature end to the Mercedes-Benz 190E's racing career: the Audi Sport Quattro.
---
---