Price: £54,995 | Year: 1989 | Engine: Straight 6
Mercedes-Benz's R107 300SL is the second longest-running chassis series produced by the marque, and for good reason. This classic model carries all the hallmarks of a motoring icon. The 300SL replaced the famous 280SL in September 1985 with a host of updates to bring the car up to modern – in 1985 – standards.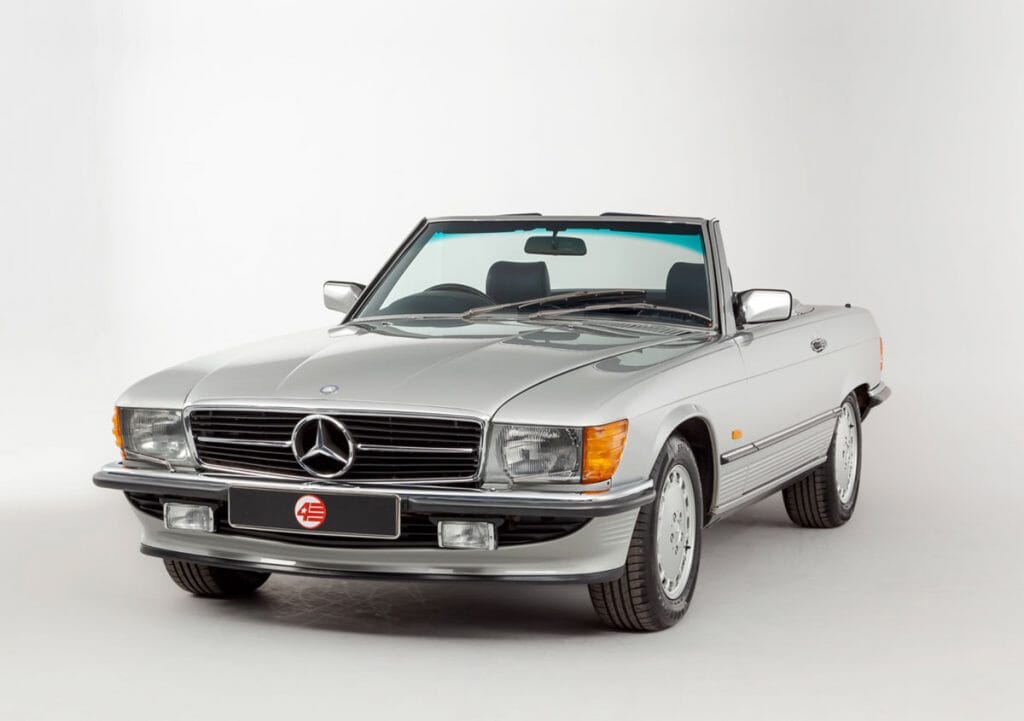 The updates included reworked suspension and anti-roll bars that resulted in a more controlled ride while larger four-pot front brake callipers increased the car's braking ability. Front and rear bumpers were updated along with several body sheet metal changes. Final touches came in the form of new door handles from the W126 series and a set of light alloy wheels like those from the W201 chassis.
This Mercedes-Benz R107 300SL presents in a classic Astral Silver, a colour cemented in the annals of motoring history as archetypically Mercedes-Benz style. A blue soft-top option and Astral Silver hard-top roof lend this model another stylish angle. 
---
---
The real star of the show is the interior. The interior of a car usually tells you all you need to know. This time, it tells the story of a lifetime of pampering and lazing around. Blue leather seats in the front and rear present in excellent condition, showing no signs of wear. We'll never get tired of the silver-blue combination.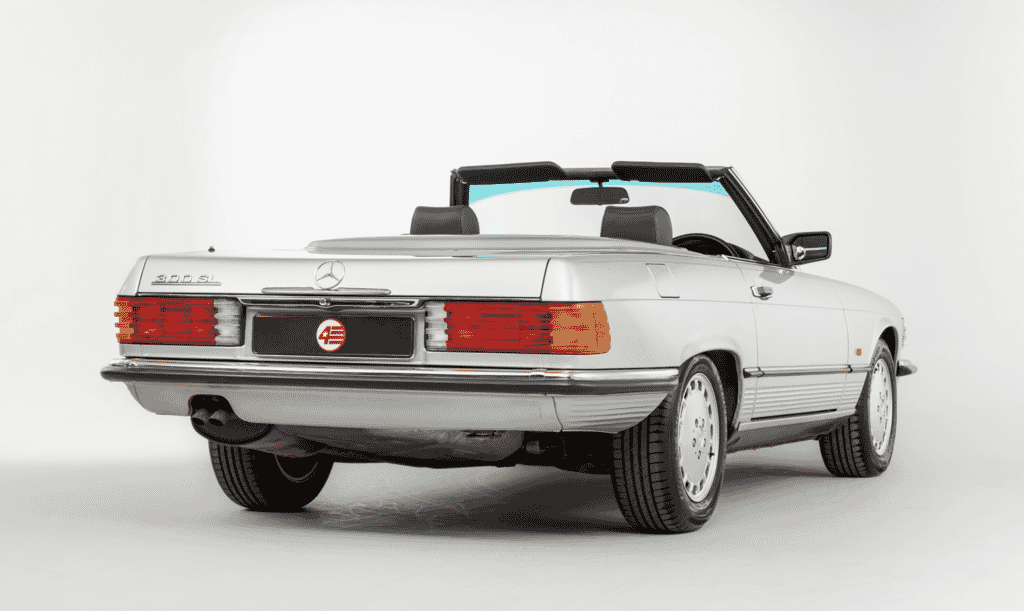 For more information, visit 4 Star Classics.
Wondering if you missed out on anything last year? Catch up with our top 10 cars of 2019.