Take a wooded Californian landscape. Add one rusted structure. The result is a spectacular luxury home that's both uniquely distinctive and entirely at home in its surroundings.
There are eight acres of woodland and wild green foliage around Miner Road, as this family home is known. It's those rusted panels - from Corten steel - that make it so comfortable in its surroundings. The steel was selected precisely because it would rust. That means this home has the appearance of a structure that's been in this woodland for a long time.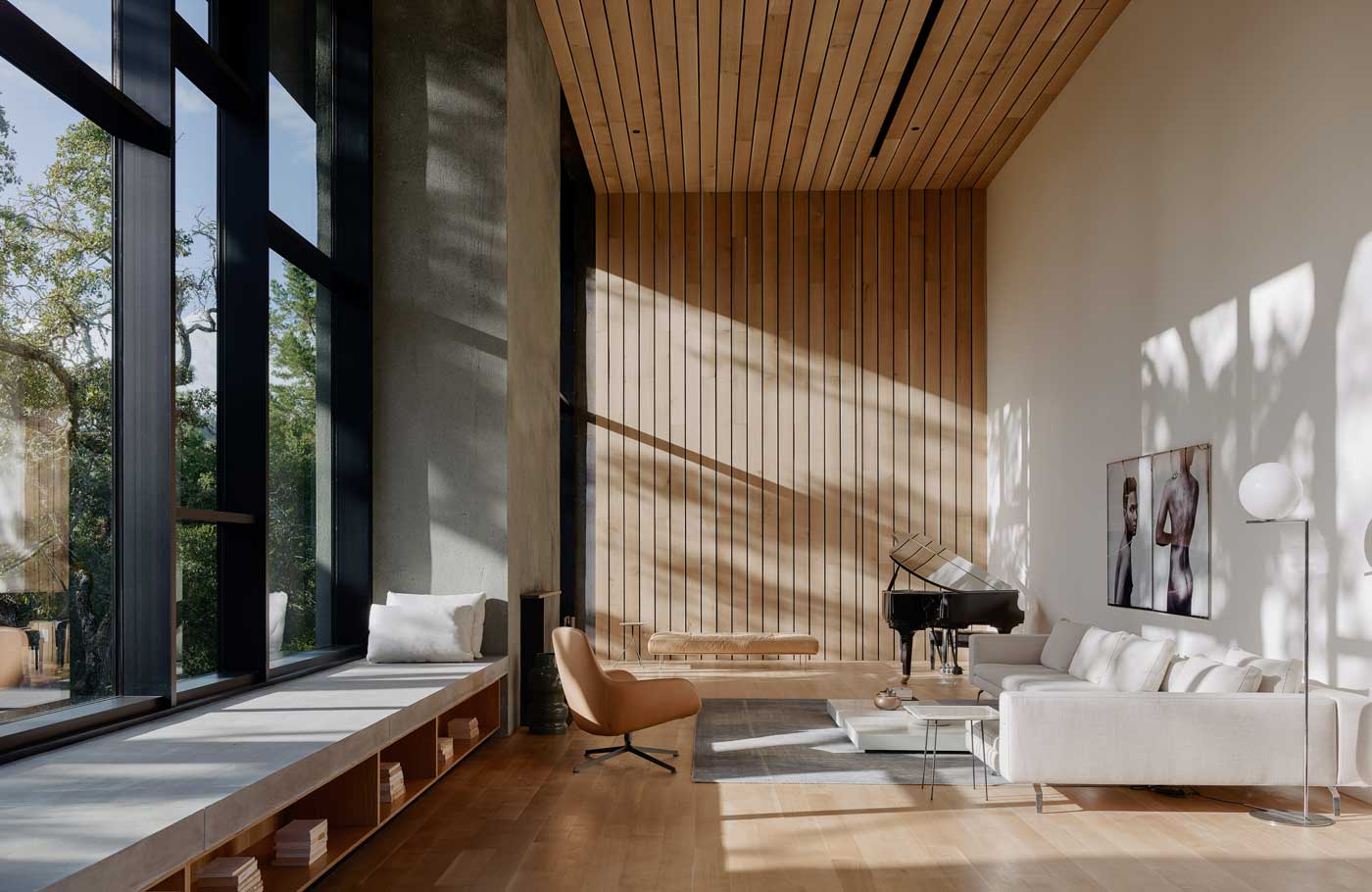 Inside, the spaces are both free-flowing and generous, as open-hearted as the exterior shape is forbidding. For its interiors, Miner Road uses white oak and raw concrete to create an honest warmth. Faulkner Architects, the firm which designed the home, see the vertical oak panelling as mirroring the trees that lie beyond the spectacular steel framed windows.
It's those windows that, as the clients specified, provide a unique connection to the outside. The family that lives here is very much at one with the trees on this verdant site.
The architects have gone to great lengths to meet the clients' desire for an eco-friendly home, with solar panels, rainwater collection and a variety of electronic devices to lower energy usage.
Faulkner Architects specialises in high-end domestic homes for wealthy clients, with a very distinct signature style. Though each home is designed to make a unique statement, they all celebrate the materials from which they're constructed and each somehow becomes part of its surroundings.
We think Miner Road is a triumph of ultra-contemporary architecture. There's no need to take our word for it. The American Institute of Architects has honoured the project with one of its coveted awards. Well deserved, too.
Images courtesy of Joe Fletcher Photography.