A beautifully crafted armchair can serve as the focal point of a living space, asserting its value through a combination of comfort, durability and good looks. For an armchair that will stand the test of time, steer clear of trends and opt for a classic, pared-back style that will blend into your interior, even as the furniture and homewares around it evolve. These five minimalist armchairs fit the bill quite nicely.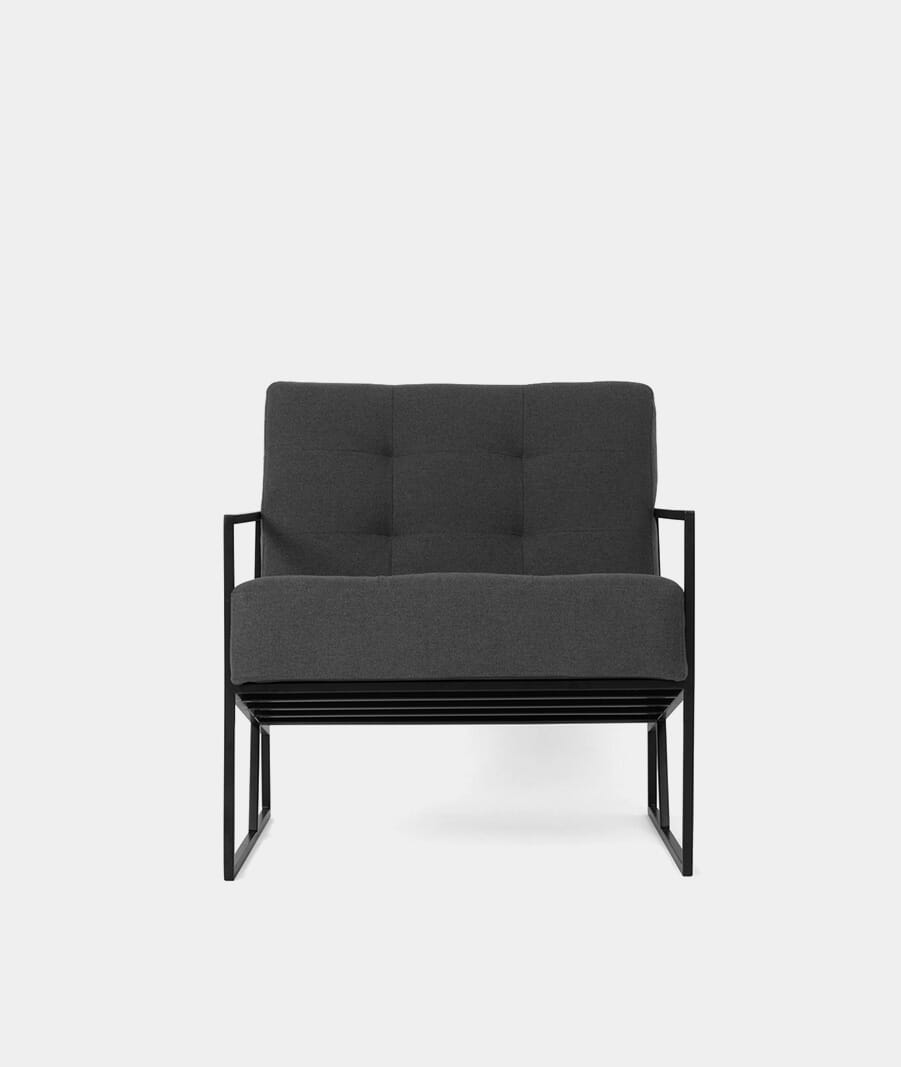 Swoon Auzera Armchair
With its slim, refined metal frame, this architectural-inspired armchair from Swoon will bring just the right amount of understated luxury to any space. The combination of tufted cushions and an angular metallic structure offers the ultimate balance of comfort and style. It will look great as part of a contemporary minimalist interior scheme, but would also serve to complement bolder, more colourful decor.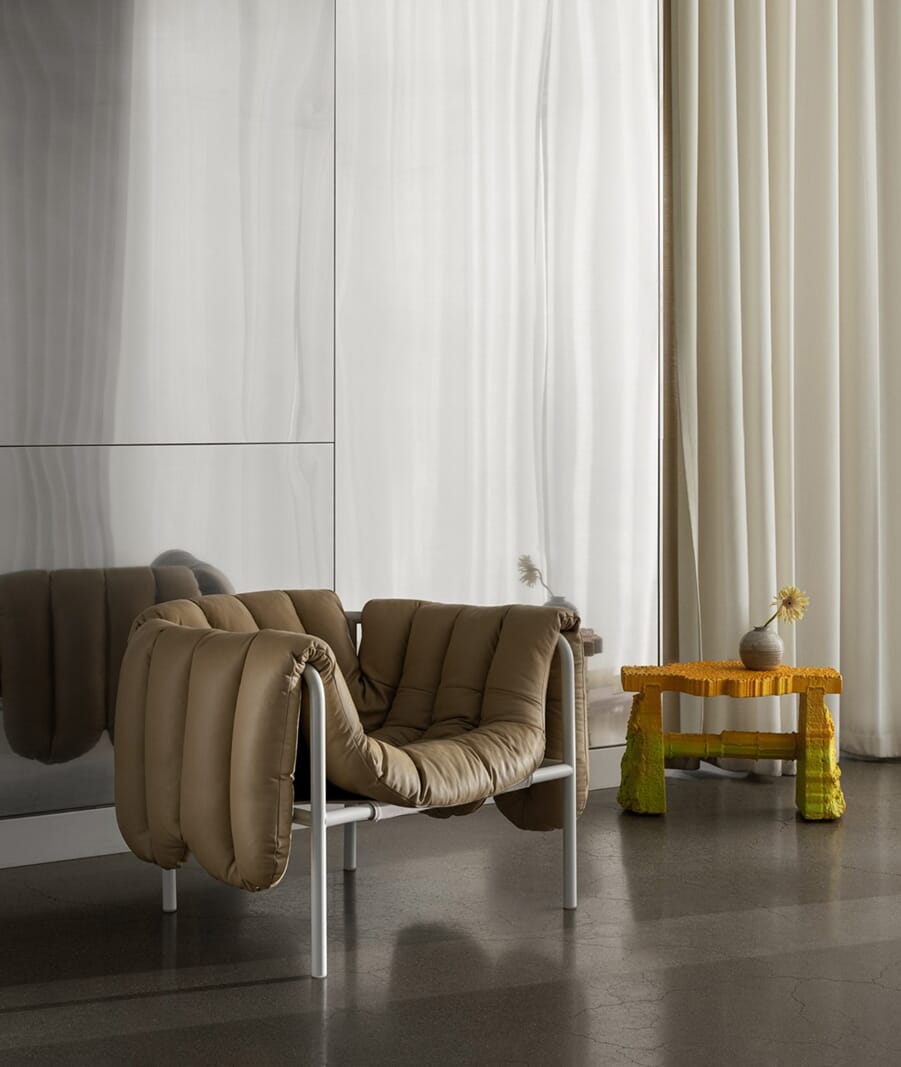 Hem Puffy Lounge Chair
Hem's Puffy Lounge Chair, a collaboration with renowned designer Faye Toogood, is an ultra comfortable tactile take on steel-framed furniture that resembles a plumply padded duvet. Merging a sense of purpose with playfulness, it combines the clean lines of classic modernist design with luxurious marshmallow-like upholstery. We can't blame you if you never want to leave it. Read our full take on the Puffy Lounge Chair here.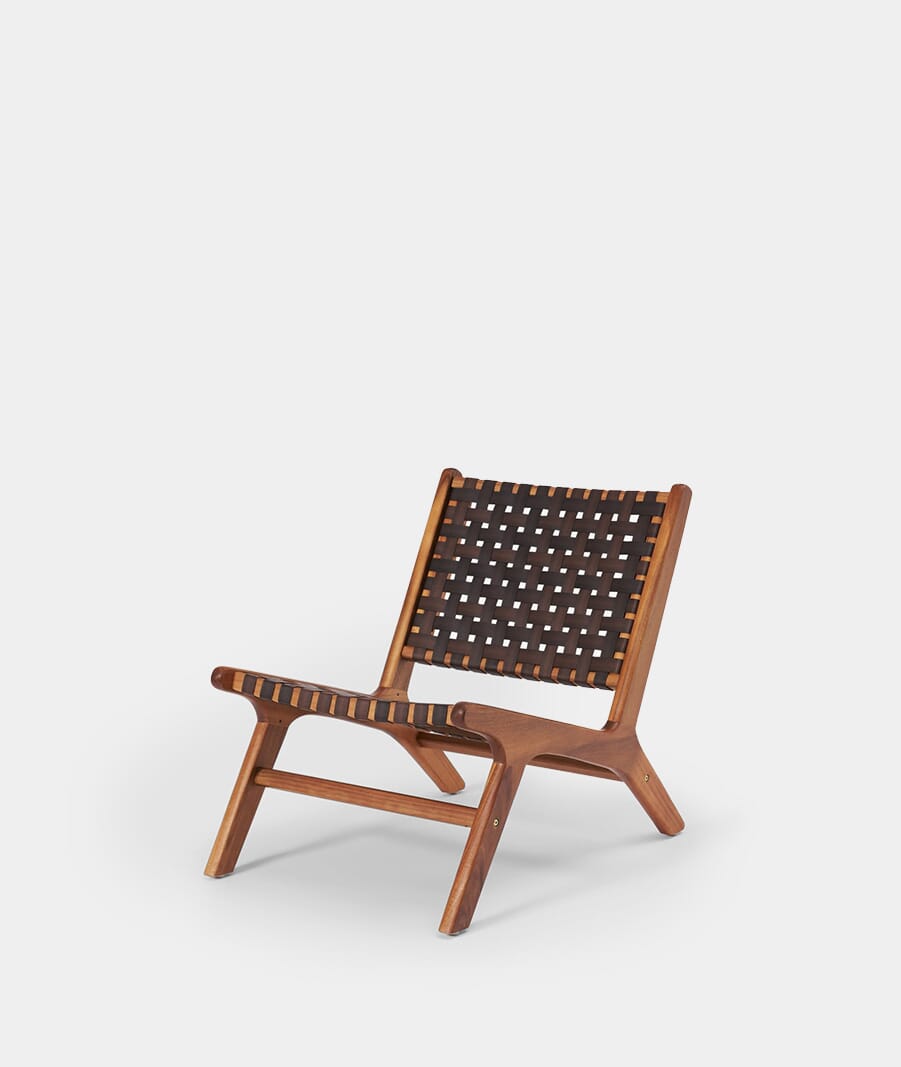 MADE Formby Lounge Chair
Fusing sturdiness and style, the Formby Lounge Chair from MADE is an ideal addition to any outdoor space, from a rooftop terrace to a lush countryside garden. Crafted from acacia wood and faux leather, this armchair is built to stand the test of time. Plus, it looks the part, boasting mid century-inspired design with a focus on clean lines.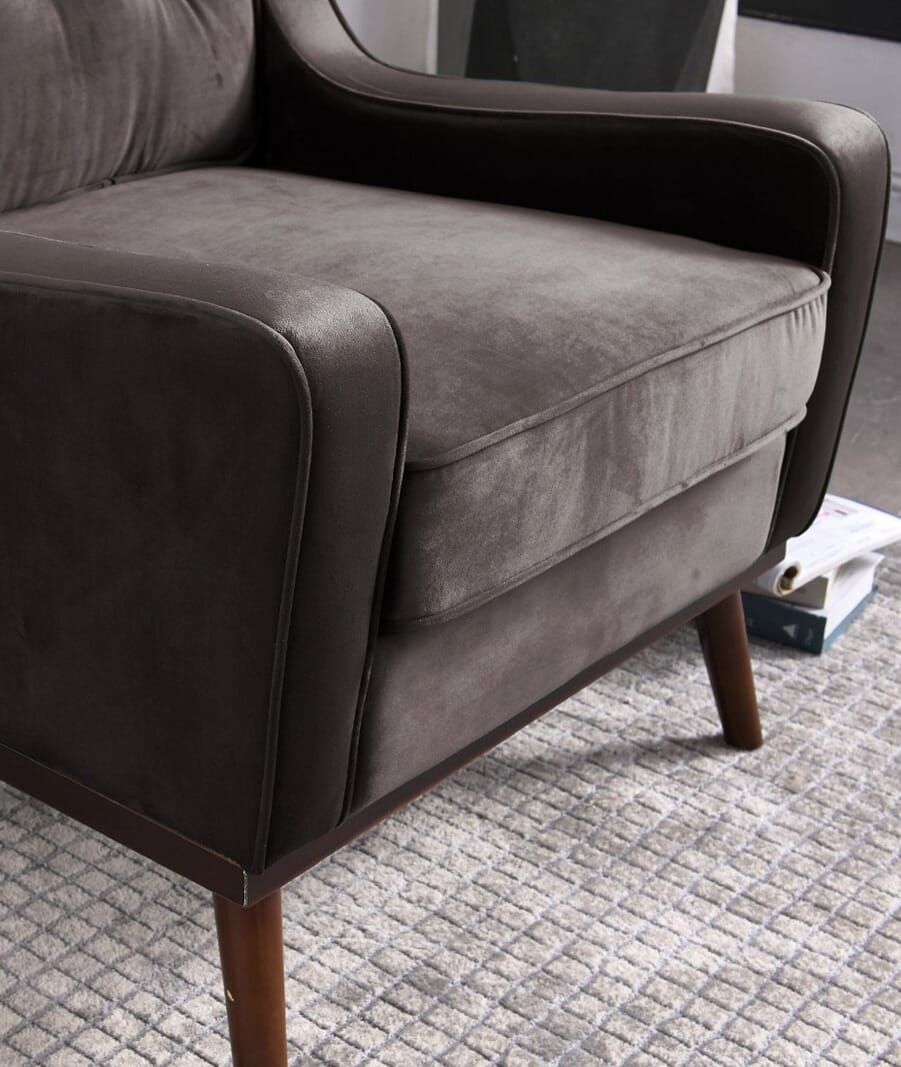 Rubeza Scott Collection Armchair
With its sophisticated look and super soft feel, this beautiful velvet armchair from Rubeza simply exudes luxury. A high density foam seat with a thick fibre quilted topping elevates its comfort levels, while a 10-year guarantee ensures it will stand the test of time. The dark grey is versatile enough to suit just about any interior – from classic to contemporary.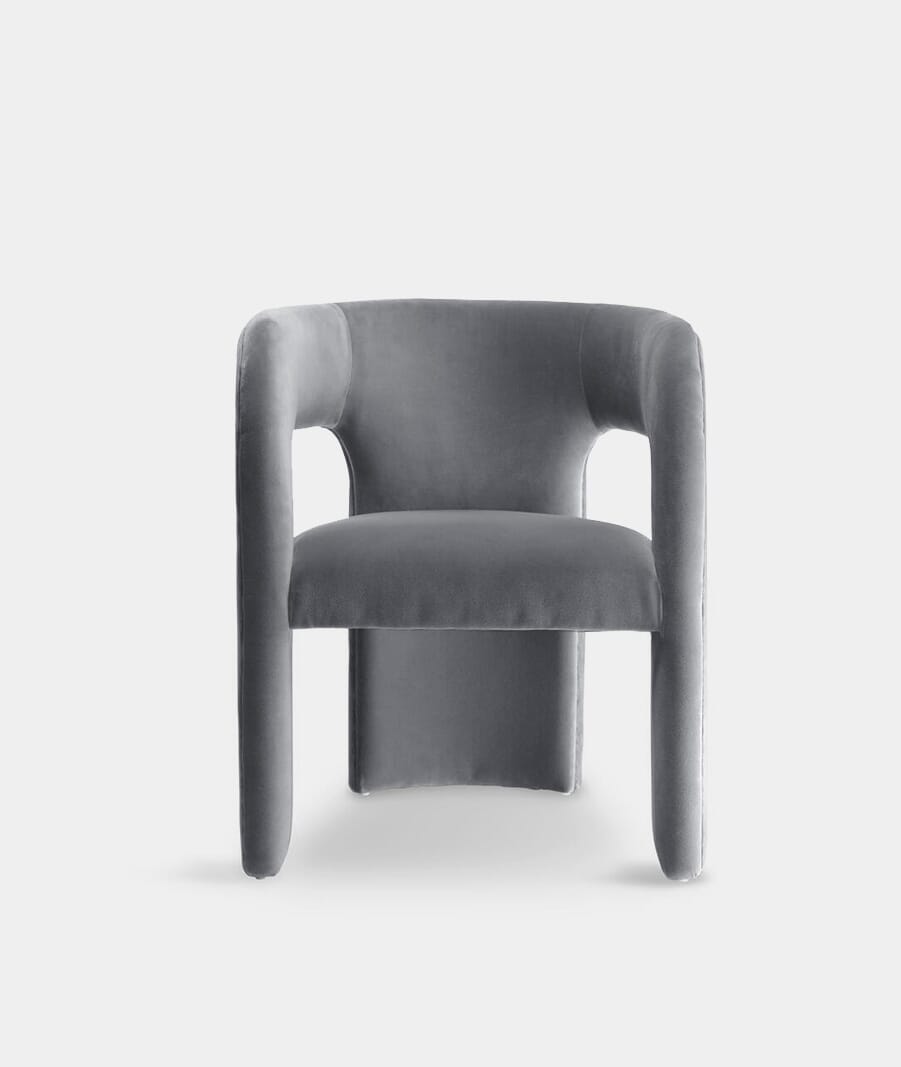 Soho Home Dunloe Chair
The curved silhouette of this minimalist armchair from Soho Home will bring a unique sculptural quality to any space, while its soft velvet upholstery adds rich texture. Display it as a statement piece in its own right or combine it with others of the same style to use as dining chairs.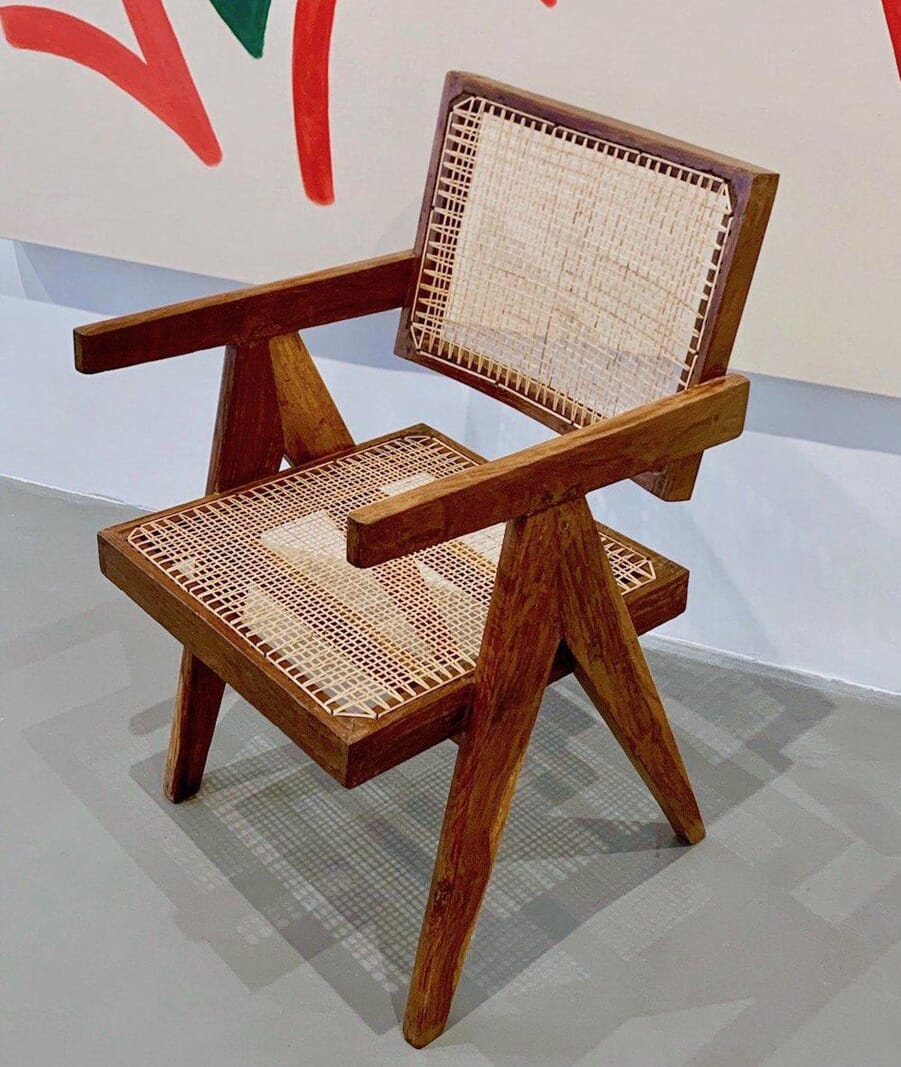 Verlan Pierre Jeanneret Office Chair with Floating Back
Pierre Jeanneret's Office Chair, created in the 1950s, was designed to be used within various public buildings in the city of Chandigarh, India. A truly iconic piece of mid-century design, this teak and rattan chair, with its distinctive floating back, would work beautifully as a decorative object in its own right. It's available to purchase through Parisian clothing label Verlan.
Discover more minimalist armchairs at OPUMO.
---
---