And, relax. Hidden amidst verdant vegetation, high above the ocean in Costa Rica nestle a pair of villas so minimalist they embrace all that is around them, above all the view ahead. Award-winning Czech architects Formafatal have used ancient rammed earth techniques for walls, and concrete, often left untreated, for just about everything else, including built-in furniture. Ornamentation here is provided by nature.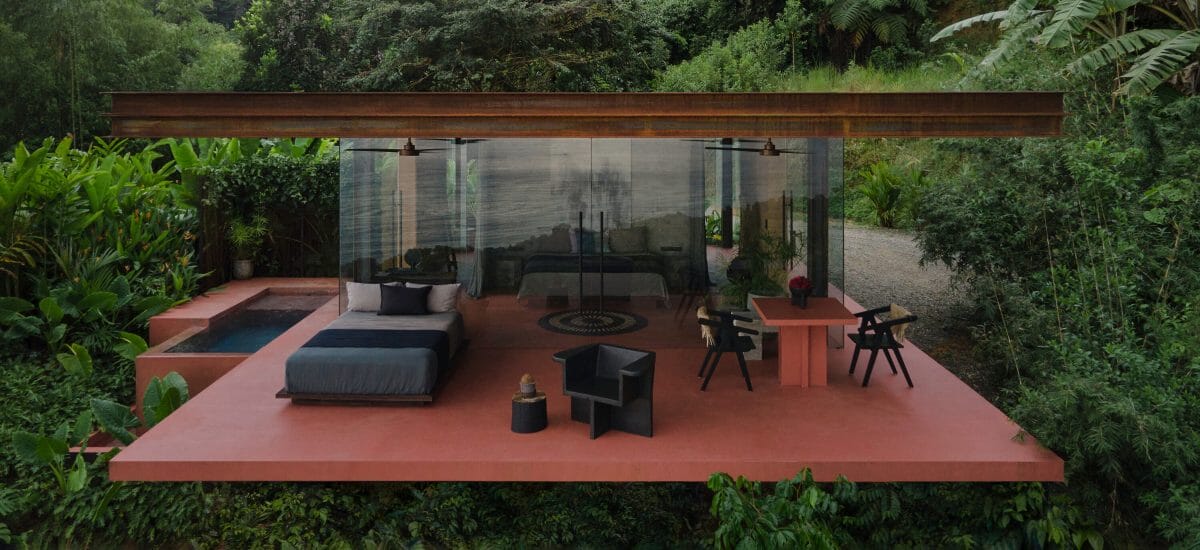 You'll look in vain for doors inside. There's just one, a sliding panel in the bathroom where the shower is surrounded by glass with tropical vegetation looking in. The villas are superficially identical but, say Formafatal, different in spirit.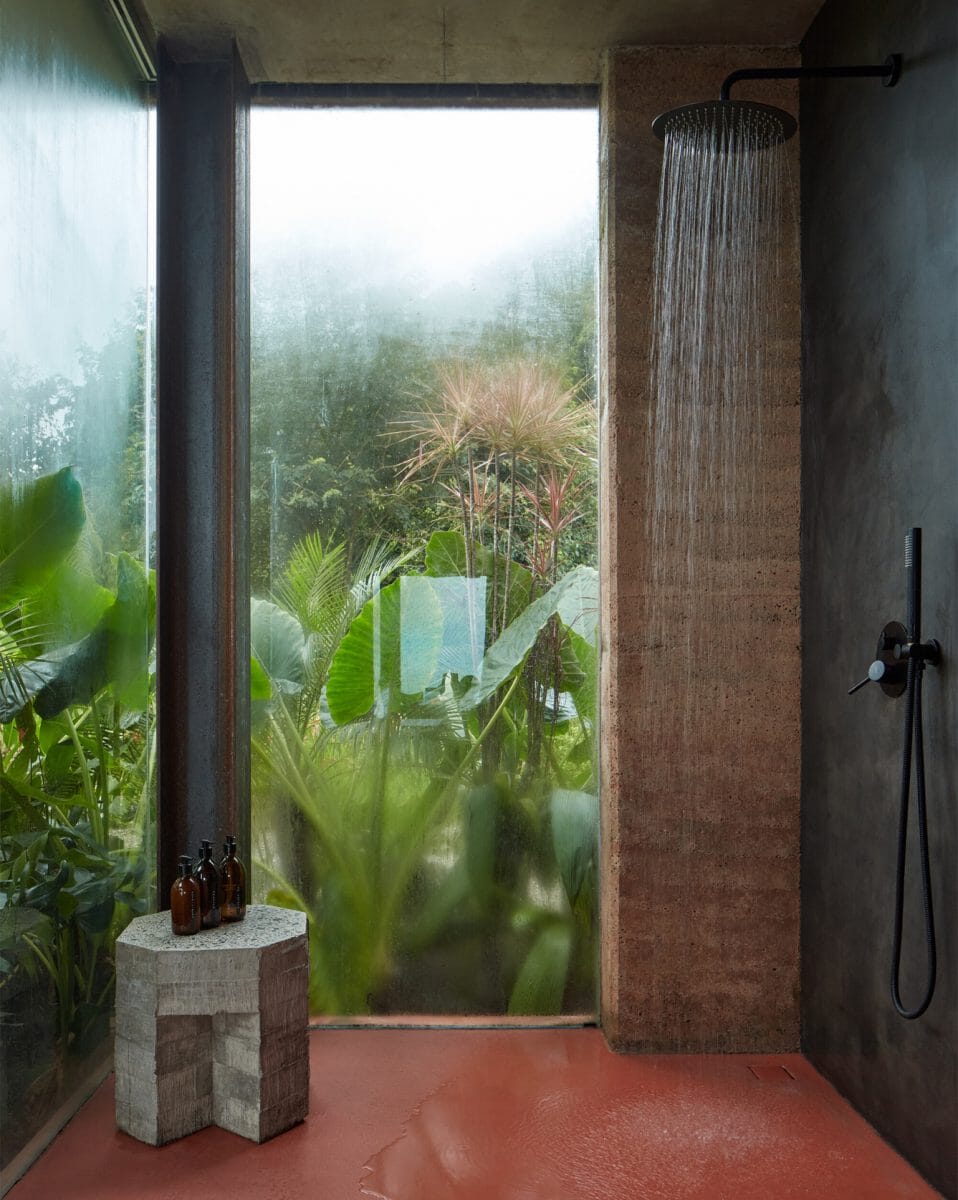 Jaspis Villa is "a reflection of yin energy. It is connected to the ocean and sky". Nefrit Villa "is a reflection of yang energy. In the Nefrit Villa you can feel the connection with the ground and the jungle". This is the architecture of completeness.
For more impressive architecture, check out these modernist masterpieces.
---
---