Located in the South of France, the La Mira Ra House is the result of a long reflection into the marriage of the wild nature of the Mediterranean and the minimalist purity of contemporary architecture. It is a marriage that formulates a unique architectural project that offers its inhabitants an intimate opening towards the sea.
The integration of the project in its environment and their cohabitation were the two key elements in the design of the project. So, it is of no surprise that the use of local stone is used across all of the construction. This necessary requirement alongside the architects' AUM Pierre Minassian love for the peacefulness of the raw concrete give birth to a poetic embrace of the two materials. Effectively, the natural stone finds its place by wrapping the house from the outside to allow it to melt into its rocky environment.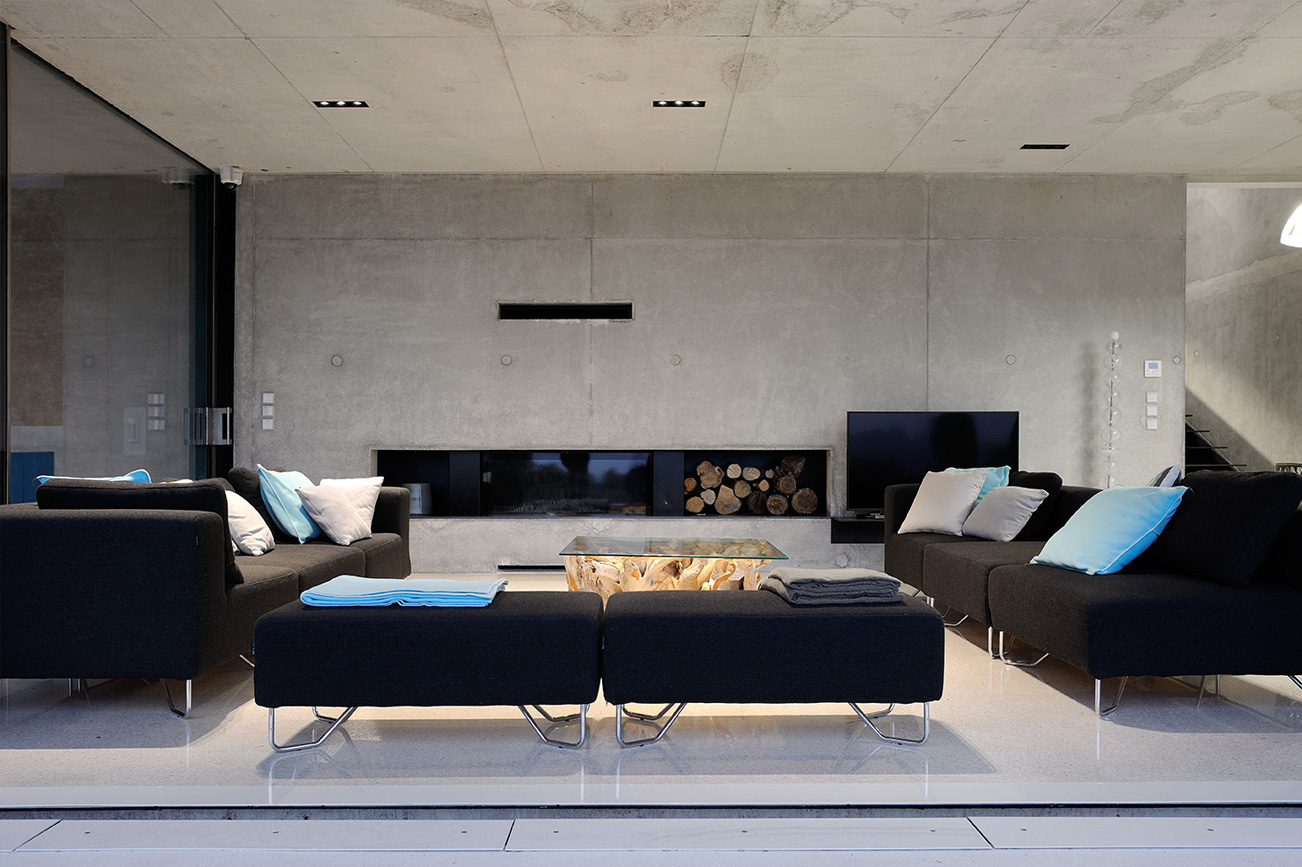 This is a clever concept that also makes its way into the interior of the property, too. The home's inner shell is made of raw concrete aiming to create a sober and calm atmosphere. At the same time, its smooth skin reflects the light rays that usually penetrates the house. By also leaving the walls and ceiling untouched, the architects let the raw concrete reveal its own quirks – each surface proudly carries its own peculiarities and irregularities.
The positioning of the project is also of particular importance, as the home has been cleverly separated into two levels to follow the natural slope of the site whilst also turning the house towards the breath-taking view. For this reason, the upper volume, including the bedrooms, protrudes only by half a level from the ground. It splits in the middle so a discreet flight of stairs can descend and arrive in a patio marking the entrance of the house.