Although family homes are not the most inspiring concepts to pop up across the world's architectural map, this one from CplusC Architectural Workshop, simply named the Living Screen House, is a rather impressive one.
Located in the coastal Sydney suburb of North Bondi, the Living Screen House was over three and a half years in the making from CplusC Architectural Workshop, and has received widespread recognition since it was completed in December 2016.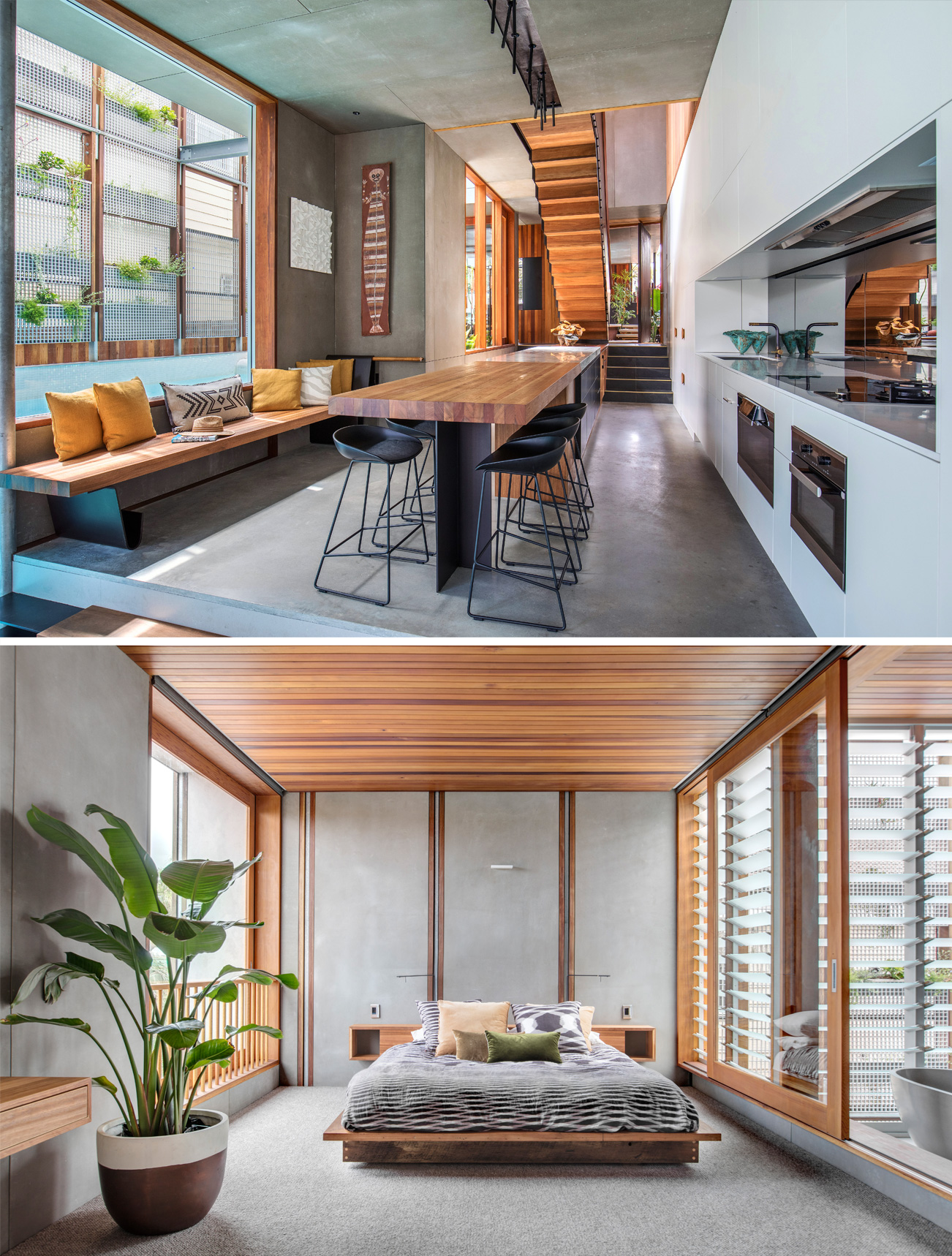 The two-storey development includes a number of innovative and unique features, both internally and externally, which make it standout. Designed for both easy entertaining and private family time, the home sits on a narrow site and its commitment to passive solar design and natural daylighting drove much of the resulting form.
The façade of the house is made up of a wood grid with windows and perforated metal panels. These metal panels allow for a vertically garden to be grown over time. Upon entrance, before even reaching the interior of the house, you are greeted by a front courtyard that opens to the sky. Continuing on from the courtyard is a path that leads from the entryway of the house, through to a large pivoting wood front door that sits on angle, and provides access to the home. Inside and to the right of the front door is the expansive media room with a wooden accent wall and sliding glass doors that open up to the pool deck and the above ground swimming pool.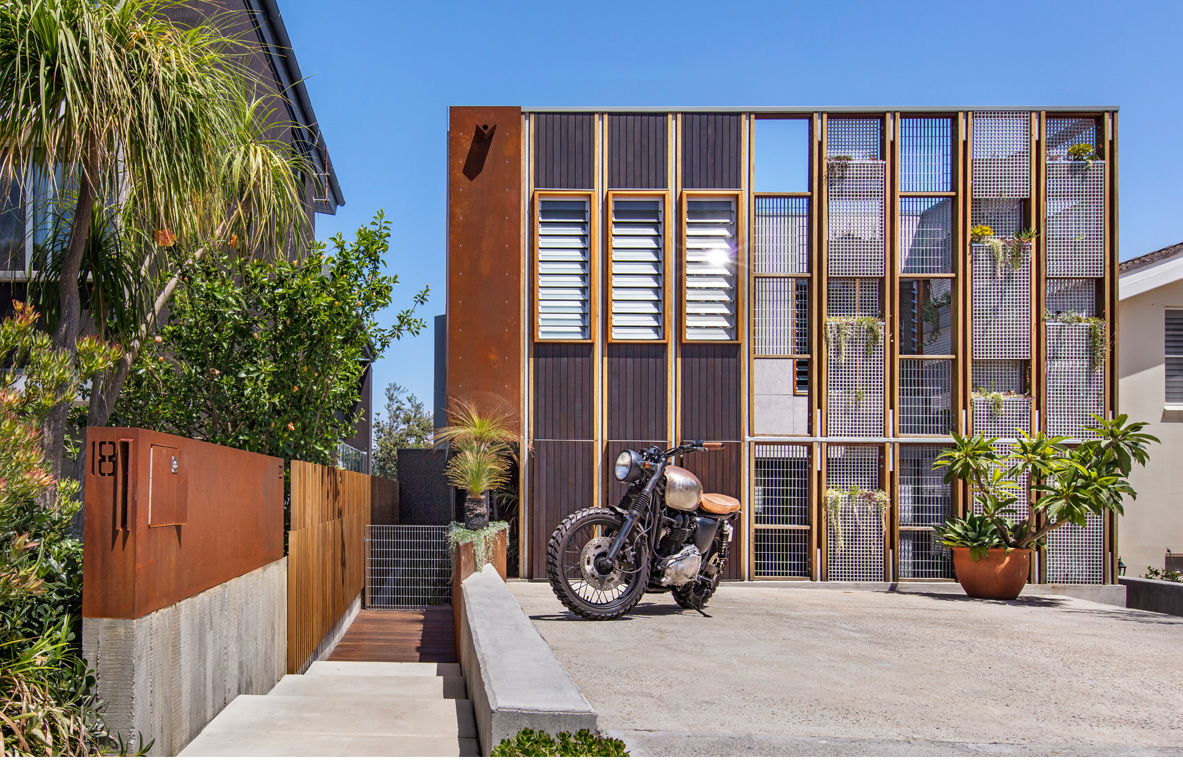 Take the tour of Living Room Screen House in the image gallery above and check out more of CplusC Architectural Workshop's spectacular homes on their website.