Simple, linear shapes, expansive glass facades and a secluded courtyard come to define the latest project from Auhaus Architecture and Lifespaces.
Situated in Barwon Heads, Australia, the heart of the Barwon Courtyard House is also its namesake feature. Clad in a mix of bluestone and natural hardwood, the home wraps around a secluded lawn, and it is these honest, earth-drawn materials and textures that create an impression of harmony between the house and nature itself.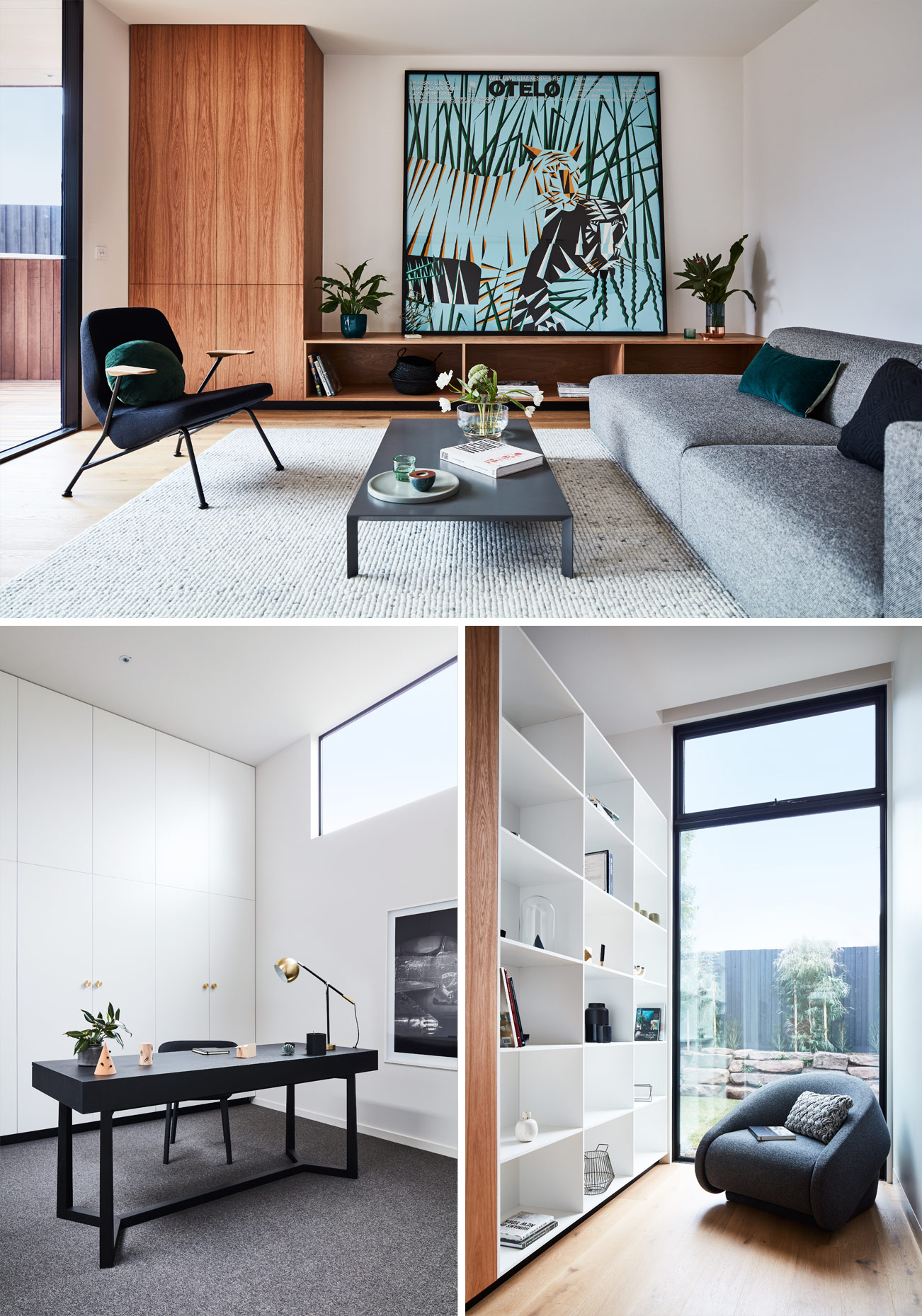 Horizontal bluestone slabs and vertical hardwood is combined to perfection; a unique reflection of design poise coupled with top-quality craftsmanship. Beyond aesthetic appeal, the choice of materials have also been carefully chosen to withstand adverse weather conditions that the Australian coast has to offer.
Elsewhere, floor-to-ceiling windows provide a direct link between the interior and outdoor area. And although the courtyard is visually present, the glazing also opens to expand the living spaces out to the grassy terrace. Natural light washes through the modern interior, created by a matte black kitchen, custom brass finishes and wide oak flooring. The result, is a sophisticated combination of modern living intertwined with texture, warmth, raw simplicity and earthy luxuriance.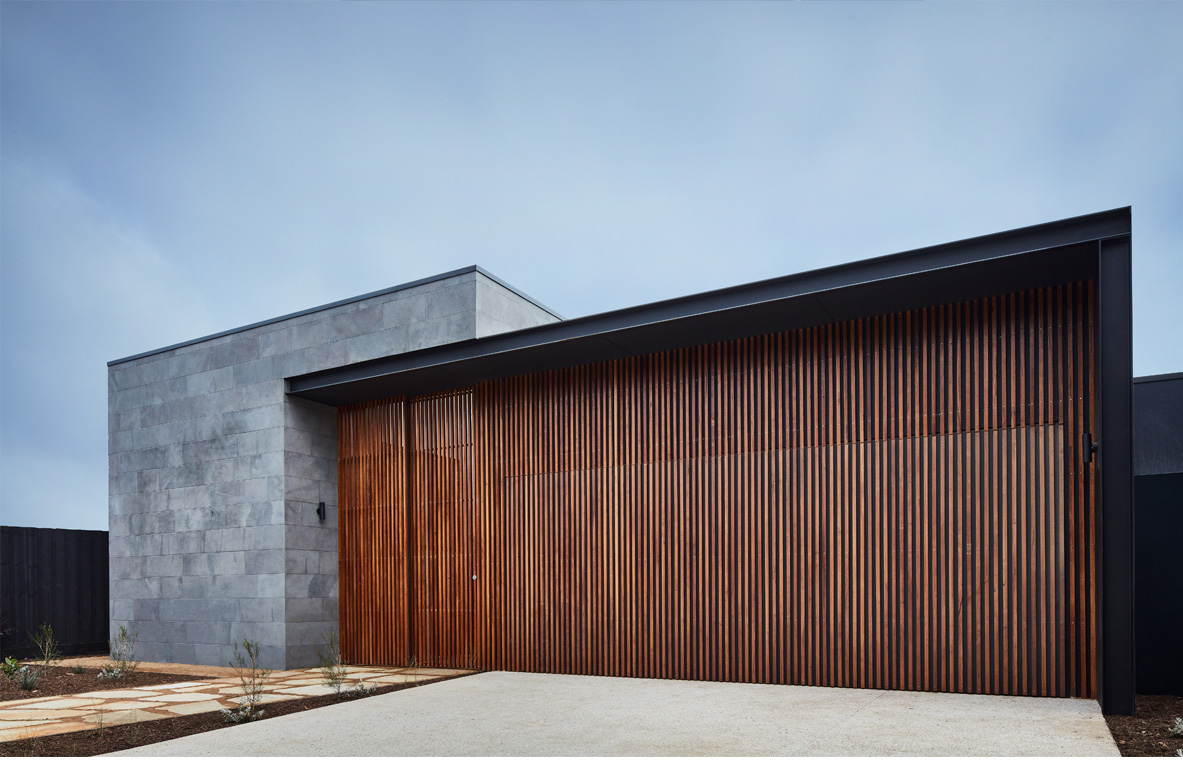 Take a tour of the property in the image gallery above and be sure to check out more of Auhaus Architecture and Lifespaces projects here.
Images courtesy of Mike Baker.