Project name: Mohr Life Resort | Location: Lermoos, Tirol | Completed: 2018 | Architect: noa*
Noa* takes centre stage in Austria with its latest project: Mohr Life Resort is a wellness area devised as a theatre providing numerous different interpretations of the available space. The resort offers a new take on the traditional spa concept.
Mohr Life Resort is built on a gentle slope below a hotel steeped in history, so much so that it's a household name in Austria. The new glass and cement structure offers a unique view across the spacious Ehrwalder Becken valley which is populated by old farmhouses and barns. More noticeable is the 3,000m of the Zugspitze mountain which represents the border between Austria and Germany.
"The majestic and powerful presence of the mountain itself was our test bench. The Zugspitze generally – and its beauty, strength, and formal complexity specifically – was our inspiration and the project's protagonist. The new wellness area is conceived as a theatre's stalls, an ideal location to admire that extraordinary masterpiece."

Christian Rottensteiner, Architect
---
---
As well as the structure of the resort framing the striking environment, material choices emphasise the surroundings. The building's exterior accentuates nature's different hues thanks to its reflective surface, changing according to the time of day and with the seasons.
While the exterior of Mohr Life Resort is characterised by clean lines and stark shapes, the project's traits become softer and more organic once inside the building. The tension created by the contrast between indoor and outdoor enriches the building aesthetically as well as mirroring the building's purpose. The dialogue between interior and exterior mirrors the intended 'opening up' and relaxation of guests within the resort.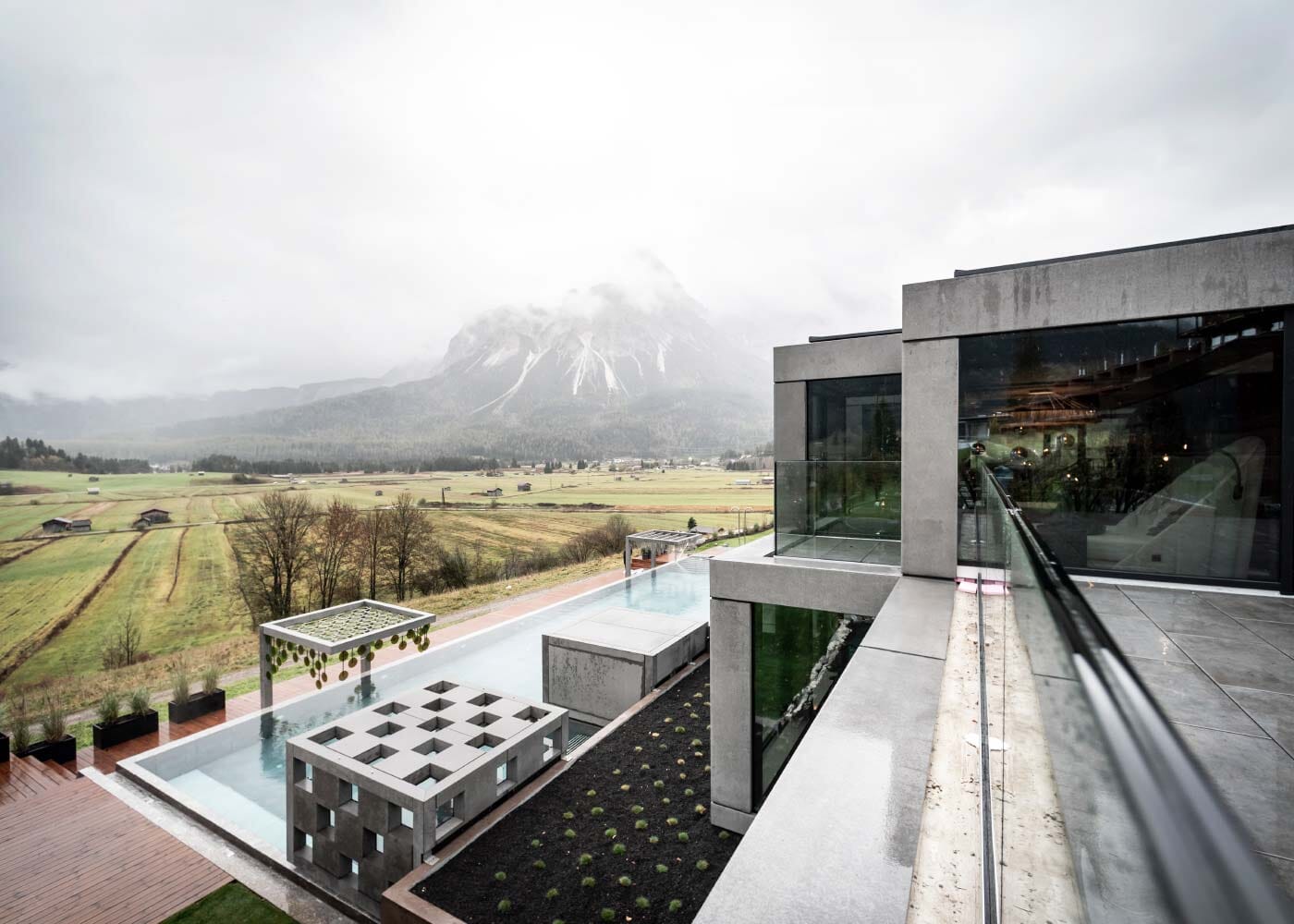 Photography by Alex Filz.
Vanella House uses multiple windows to frame the peaks of the surrounding mountain range.
---
---