Poland-based custom studio Moose Motodesign struggles between good and evil through the medium of motors. Picking two Yamaha Virago XV920 motorcycles as the starting point for the project, one made in 1982 and the other in 1983.
The necessary components from each bike were disassembled, sprayed with the respective black or white, and then reassembled, giving each bike a congruous, original feel. The minimal motorcycles feature elegant seats covered in Italian tan leather. On the underside of the seats you'll find our favourite detail, the LED brake lights perform a dramatic dance when seen in the dark, seeming as though they're floating.
The focus of these bikes is firmly on the engines, with few other components, the shining engines take the spotlight. Two powerful V-twins sparkling from under the flowing shape of the black and white bodies.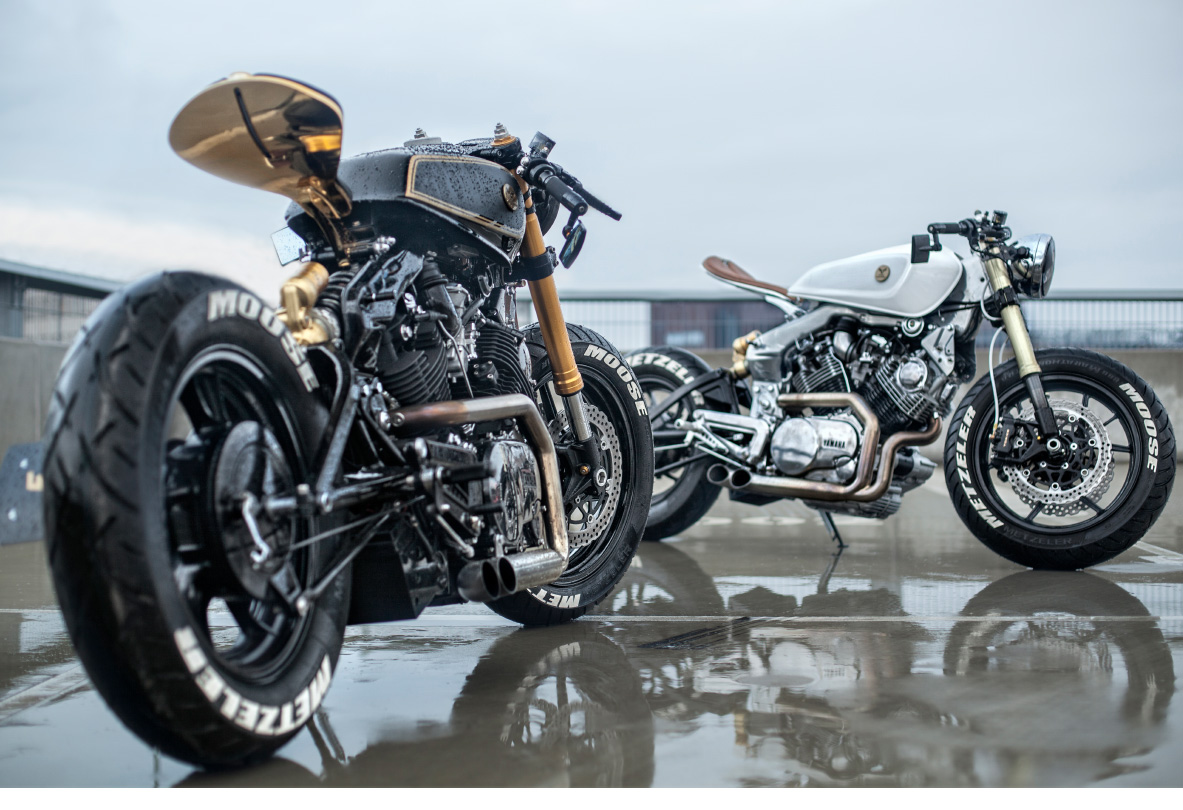 Be sure to keep on top of all of Moose Motodesign's incredible custom creations by liking the garage on Facebook, @MooseMotoDesign.