Not many things in life come without compromise, but one thing that we can all fall-back on is the number of elegant, understated and sophisticated sports cars that Britain has steadily churned out over the past fifty years. Beyond their quintessentially British exterior, some of the best sports cars – the Aston Martin DB5 and Jaguar E-Type's of this world – still have the ability to show any modern car a clean set of heels at the lights. But beyond the usual British suspects, there is a modern classic – the Morgan Aero 8 – that is one of the most underrated British sports cars of them all.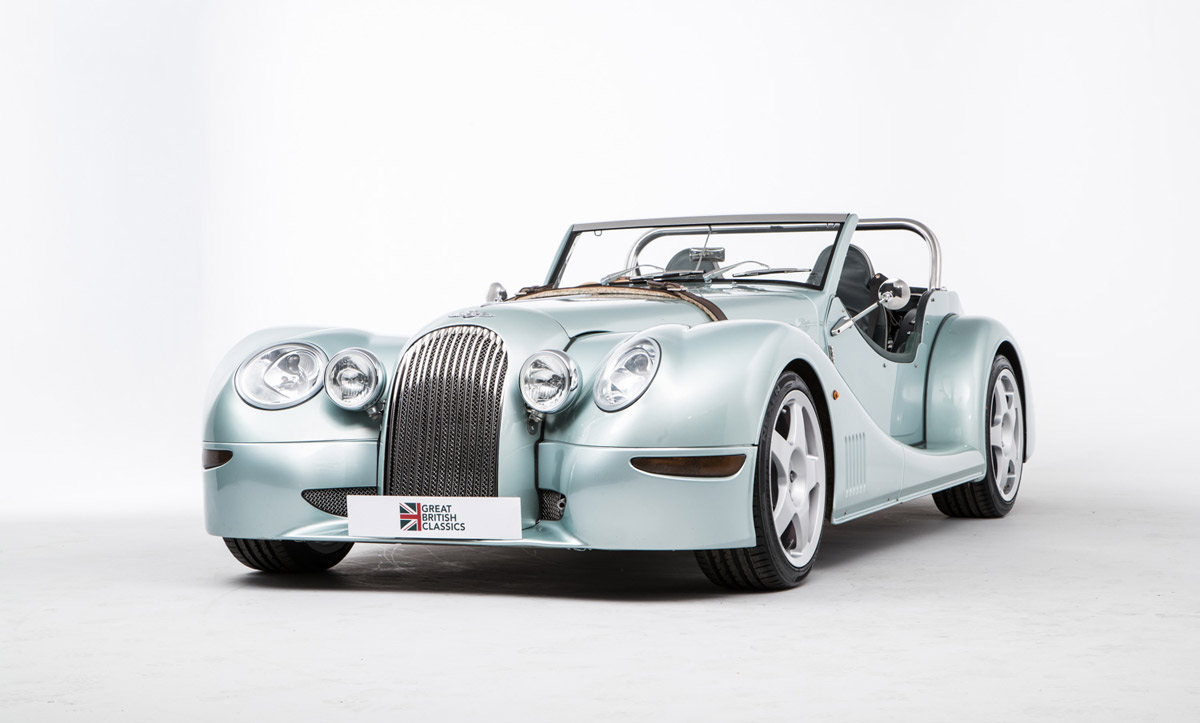 Currently available via Great British Classics, this Morgan Aero 8 rolls up to auction with a price tag of £47,995. The Morgan Aero 8 – based on the automakers' GT2 Race Car – was said to be the 'ultimate sports car for those that demand impressive performance with original styling.' It remains the first Morgan vehicle to feature an aluminium skinned wooden body tub and steel chassis, and the engine first powering the Aero 8 was a 4.4L V8 built by BMW that was matched to a 6-Speed Getrag transmission.
Morgan pride themselves on coachbuilt quality, and the Aero 8 was – and still is – handmade to order by skilled craftsmen at Morgan's Malvern factory to each customer's personal taste. This special order Seafrost Metallic Aero still emits a bright, high-quality condition and it comes complete with full air conditioning, sports exhaust, a dark green easy-fit mohair hood, Blaupunkt Radio, piped leather upholstery, power steering, natural wood interior detailing and a sports gearshift.
For full auction information, head to the Great British Classics website.