You have the money and now you want a Ferrari or three for your collection: the very best, regardless of cost. Where to start? We understand the confusion - every Ferrari is desirable in our book - so we're here to help. That coveted prancing horse badge on the nose never comes cheap, but the really special examples - those commissioned in limited numbers by Enzo Ferrari himself to do what he loved best: winning races - command prices so high that they rival the works of Van Gogh or Picasso. We're talking about machines with storied competition history, styled and handmade by the best in the Italian coach building business, and that can still beat most modern supercars in a drag race. Starting with the present and leading on to the most expensive Ferrari you can buy should you find one at auction, we've rounded up our pick of the 10 most expensive Ferraris of all time. One of each? Don't mind if we do.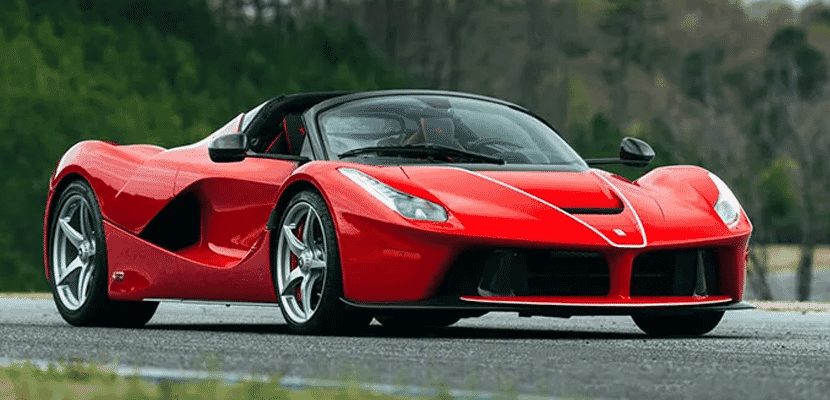 10 most expensive Ferraris of all time
2017 LaFerrari Aperta
Most of our picks of the ten most expensive Ferraris are classics, so we thought we'd kick off with something a little more contemporary. Would you drive your LaFerrari Aperta down to the shops? It's the open top version of the standard LaFerrari, launched as part of the marque's 70th anniversary celebrations, and the lack of roof means you'll be able to carry taller items on your visit to Ikea. Power is from a hybrid V12, there's a carbon fibre roof in case of rain and the top speed of 218 mph means you'll be assembling your Billy bookcases in no time at all. Around £4m at auction will allow you to do all this, and impress the neighbours too.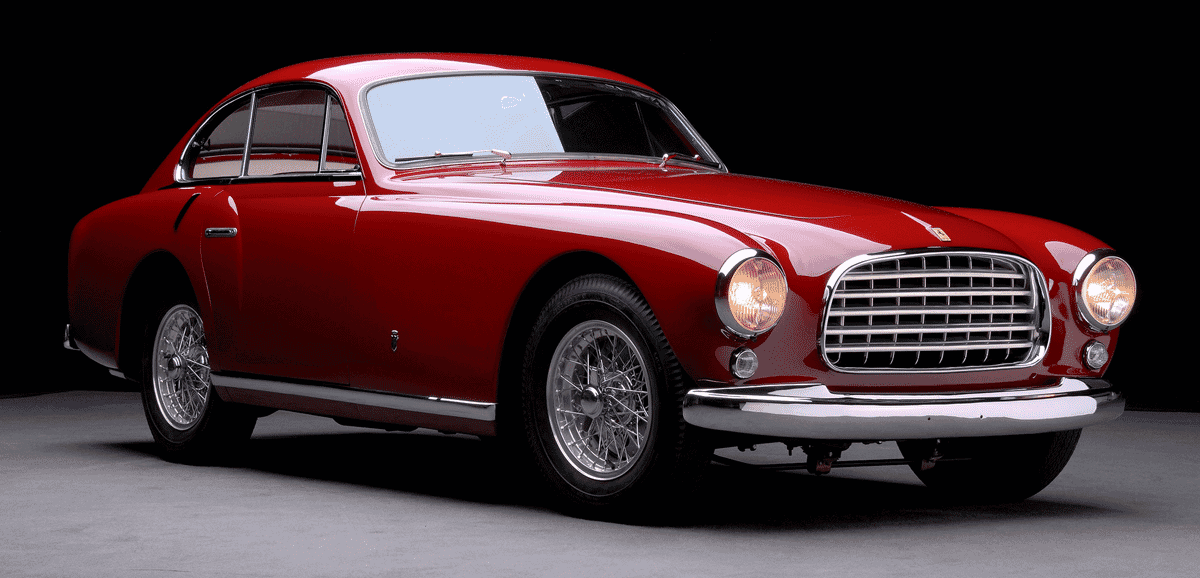 1952 Ferrari 340 Mexico Coupé
Stylish design by Vignale concealed real racing intent, signalled by its name. Enzo Ferrari commissioned this neat machine - V12 powered as you'd expect from Ferrari in this period - to compete in the Carrera Panamericana, a coast-to-coast race on public roads in Mexico, often described as the most dangerous motor sport event in the world. Top speed was 175 mph, and just finishing this 2,000 mile event was an achievement. Naturally Mr Ferrari expected more than that, and luckily his crew of Luigi Chinetti and Jean Lucas obliged, finishing third. Rarely for sale, so have a cheque of £5m available just in case you see one in your local car lot.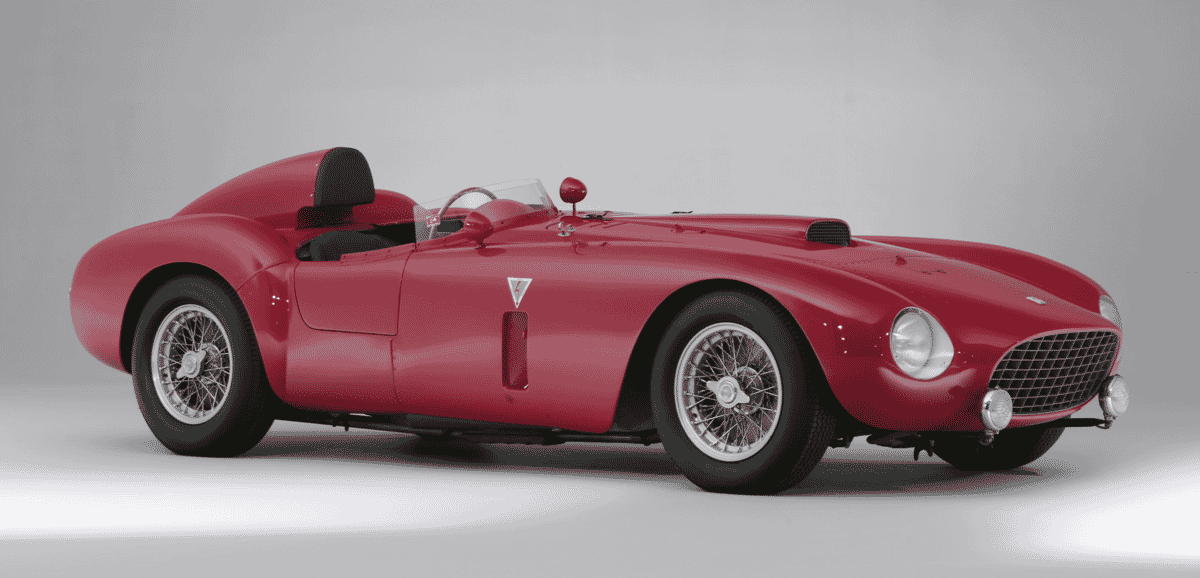 1954 Ferrari 375-Plus Spider Competizione
In France, its competitors called it "Le Monstre", the monster, and well they might have. This hugely powerful sports racing Ferrari boasted a 4.9-litre V12 upfront, requiring sheer muscle and more than a degree of courage to pilot at speed. Being a Ferrari, naturally their latest racer had to look as good as it went, so design was entrusted to Pininfarina and you'd have to say they've done more than a good job. Ralph Lauren, clothing magnate and noted car buff, has one in his collection - and if you'd like to join him expect to pay upwards of £10m. One of Mr Lauren's polo shirts might be a little cheaper.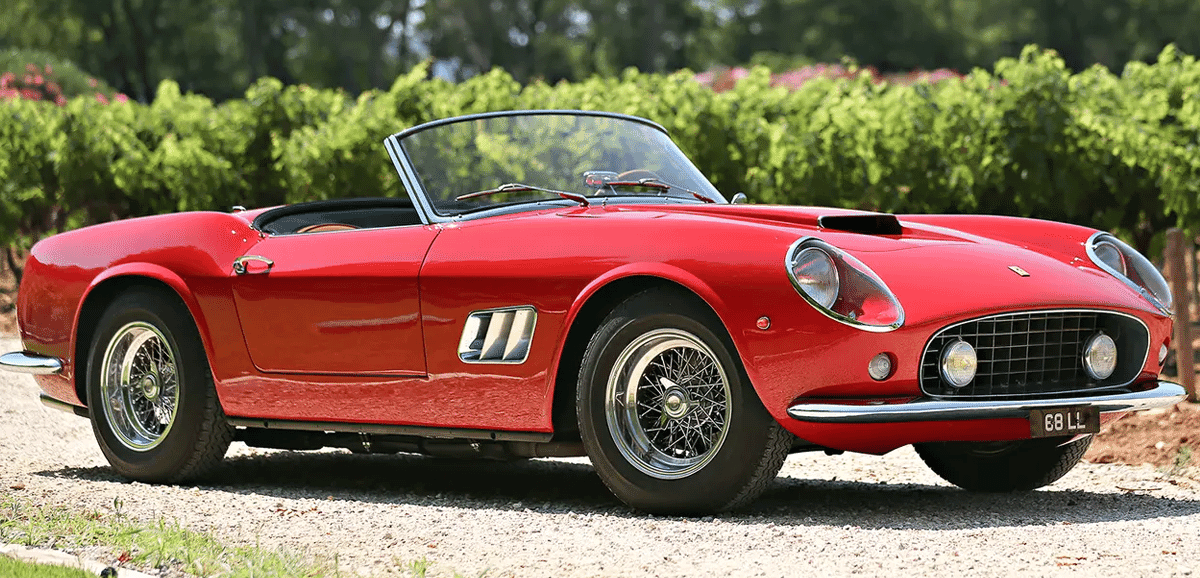 1961 Ferrari 250 GT SWB California Spider
As its name suggests, the California was aimed squarely at the super-wealthy in the sunshine of America's west coast. The was the machine to show off in, driving up Sunset Boulevard of an evening. So much so that the stars queued up to buy a California: one celebrated example - 106 were made - belonged to the Hollywood actor James Coburn. There were quibbles at the time about how good it was to drive, but those who bought it were seduced by how good it was to look at. A 1961 example reached £12m at auction.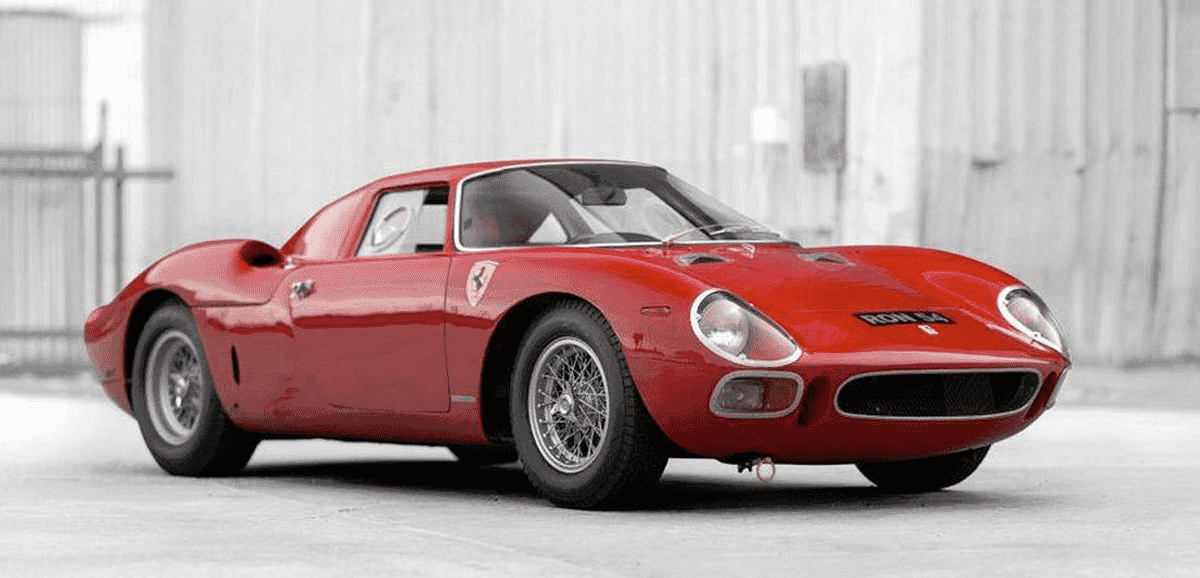 1964 Ferrari 250 LM
Idea was that this elegant mid-engined Ferrari would be a road-racer, with 100 to be produced for homologation purposes. In the event, Enzo Ferrari's factory at Maranello was unable to reach the production numbers, and just 32 were made. Prime aim, as the initials which end its name suggest, was Le Mans, where the 250 LM won overall victory in 1965. Job done, then. Form-follows-function beauty - bodywork is by Pininfarina - and race history attracts collectors, those that is with around £16m to spare.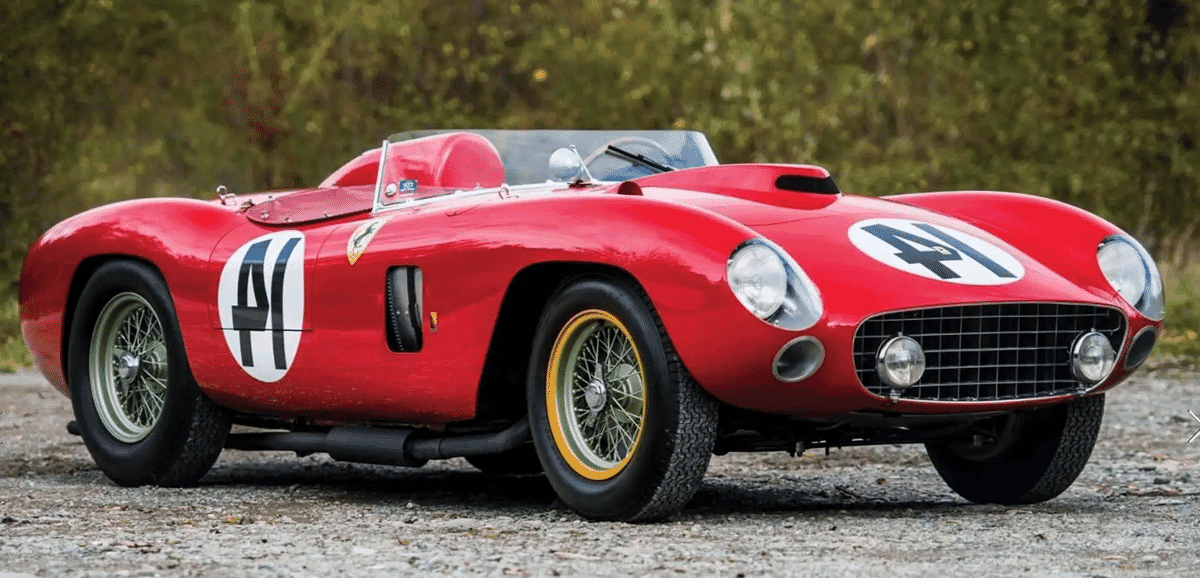 1956 Ferrari 290 MM
The road-based Mille Miglia, traversing a thousand miles around Italy over several days, was one of the most gruelling and dangerous races of its day - and an event for which the 290 MM was specifically designed and named. Ferrari made four, with design entrusted to the storied Carrozzeria Scaglietti. There was, as you'd expect, a V12 upfront which was enough to power the 290 MM not only to Mille Miglia victory in 1956, but to that year's World Sports Car Championship as well. An example once driven by the great Juan Manuel Fangio made £18m at auction.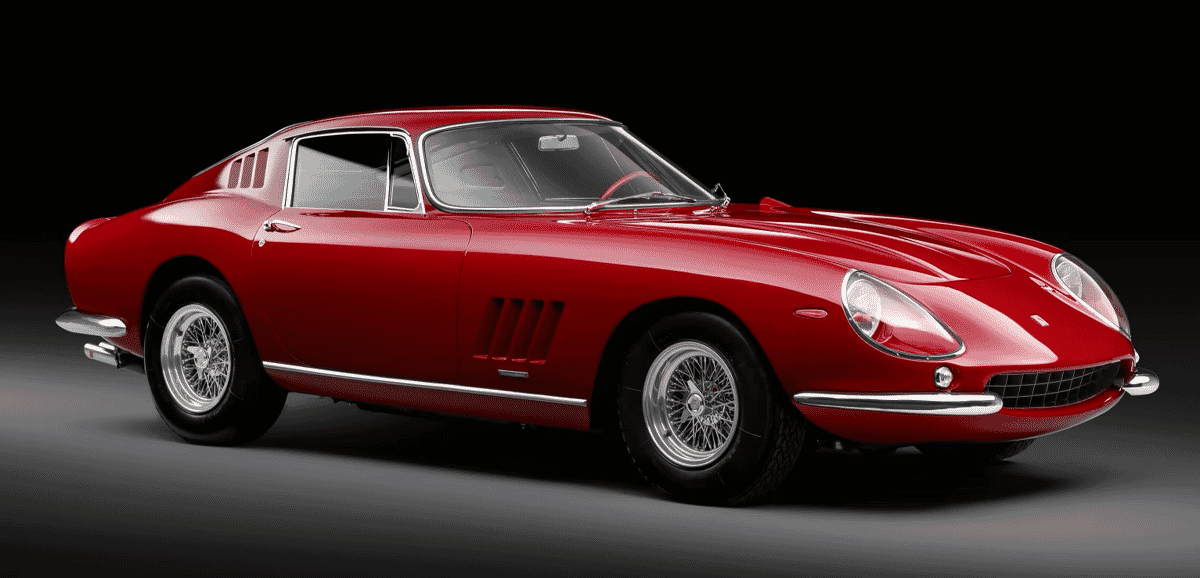 1967 Ferrari 275 GTB/4 NART Spider
Long name for a simply outrageously beautiful car, this is a Ferrari for your long lazy drive down to Cannes. That said, NART stands for North American Racing Team, and there was modest on-track success in the 12 Hours of Sebring. Greater fame beckoned at the movies, where that Sebring racer appeared in 'The Thomas Crown Affair' of 1968. Only 10 were made and in period you could have bagged one for £11,000. If you missed out, you'll need more like £19m today.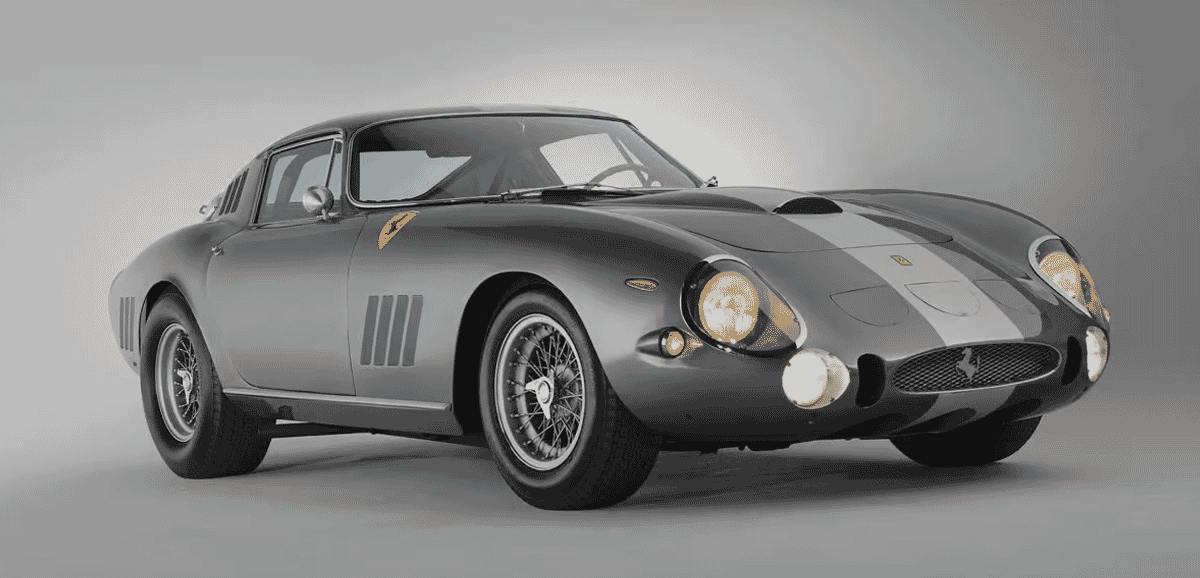 1964 Ferrari 275 GTB Competizione Speciale
A racing development of the not-inexpensive - you'd be paying more than hatchback money - front-engined V12 275 road car, the GTB/C, as its often known, was aimed solely at race victories. Four were made, adding streamlining, plexiglass windows and ultra-thin lightweight alloy bodywork to an already sinuous shape by Pininfarina. Each car is slightly different to the others, as Ferrari engineers worked to perfect the aerodynamics, so yours will be unique, as well it might be for an estimated £20m at auction.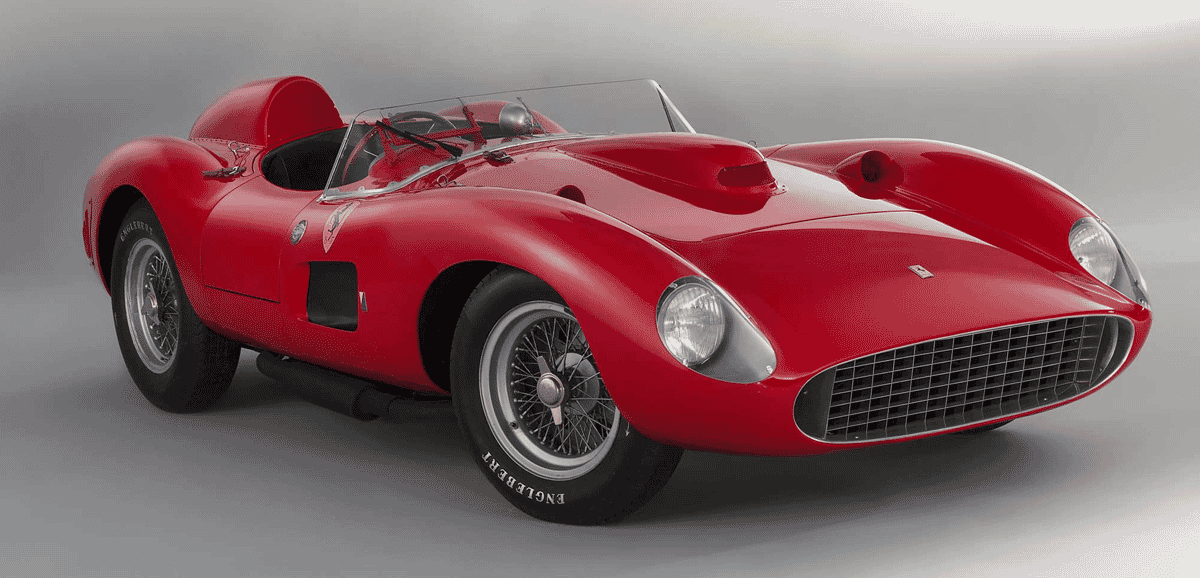 1957 Ferrari 335 Sport Scaglietti
You won't be using it as a daily driver, you will be relishing unique race history. Just four were made as part of Ferrari's racing campaign in the late 1950s and, given how few there are, they rarely come to auction. What you'll be getting should you persuade your bank manager that it's an essential, is a roaring V12 upfront with a potential top speed of 190 mph, extraordinary in its day. Competition success included victory for Stirling Moss in the Cuban Grand Prix of 1958 and it's that example that makes our list: reaching £25-million at auction.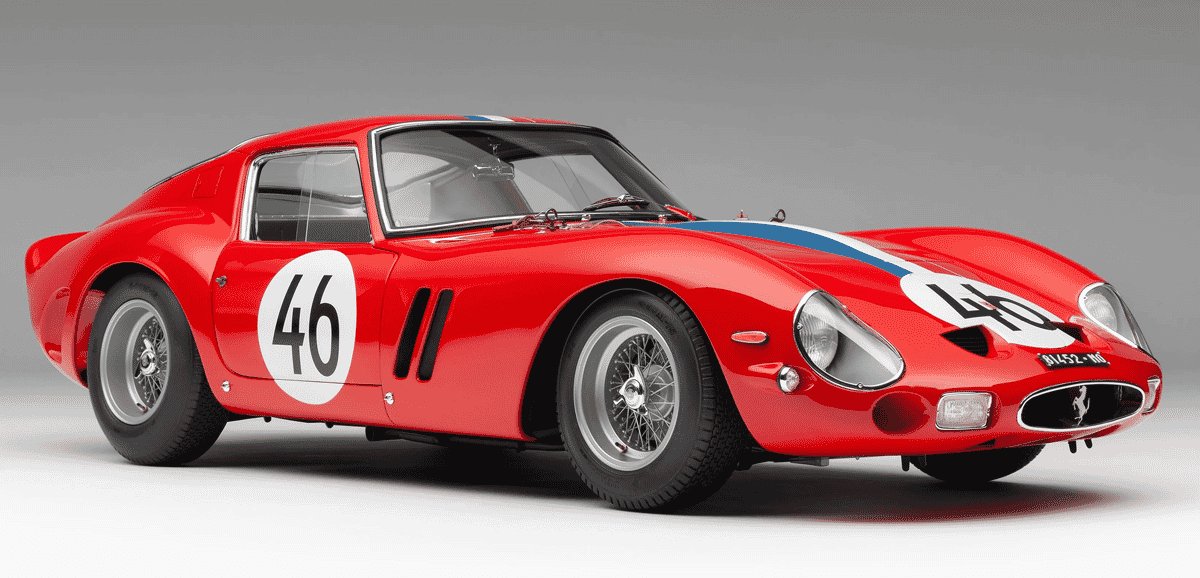 1963 Ferrari 250 GTO
Perfection doesn't come cheap. Just 36 examples of the GTO were made, each hand-crafted from aluminium in the workshop of Sergio Scaglietti, from designs by the brilliant Giotto Bizzarini and shaped in a wind tunnel to create the perfect sports car to drive to the track, win a race hands down and drive home to your Monaco penthouse. Power is from a front-mounted V12 and your lucky passenger will have to share space with the oil tank. Last seen at auction reaching £56-million, and being raced at the Goodwood Revival where an example driven by the former Formula One star Karun Chandhok caught fire on track. No, you tell the owner.
Get your fix of all things automotive at The Garage.
---
---