It always pays to listen. After all Benjamin Franklin famously said, "tell me and I forget. Teach me and I remember. Involve me and I learn." Thankfully, learning through involvement has got a hell of a lot easier thanks to the myriad of menswear influencers out there who regularly serve up some of the finest style inspiration right into the palm of your hand. So whether we care to admit it or not - or whether its entirely unintentional or completely calculated - we all seek out a slice inspiration from influencers worldwide on a daily basis.
Taking note of this, we asked Henry Spain, aka. @MrFits, to pick out his favourite seasonal staples in line with his belief of keeping things simple and buying, well, better. So here it is, our latest summer-ready edit curated by @Mr.Fits.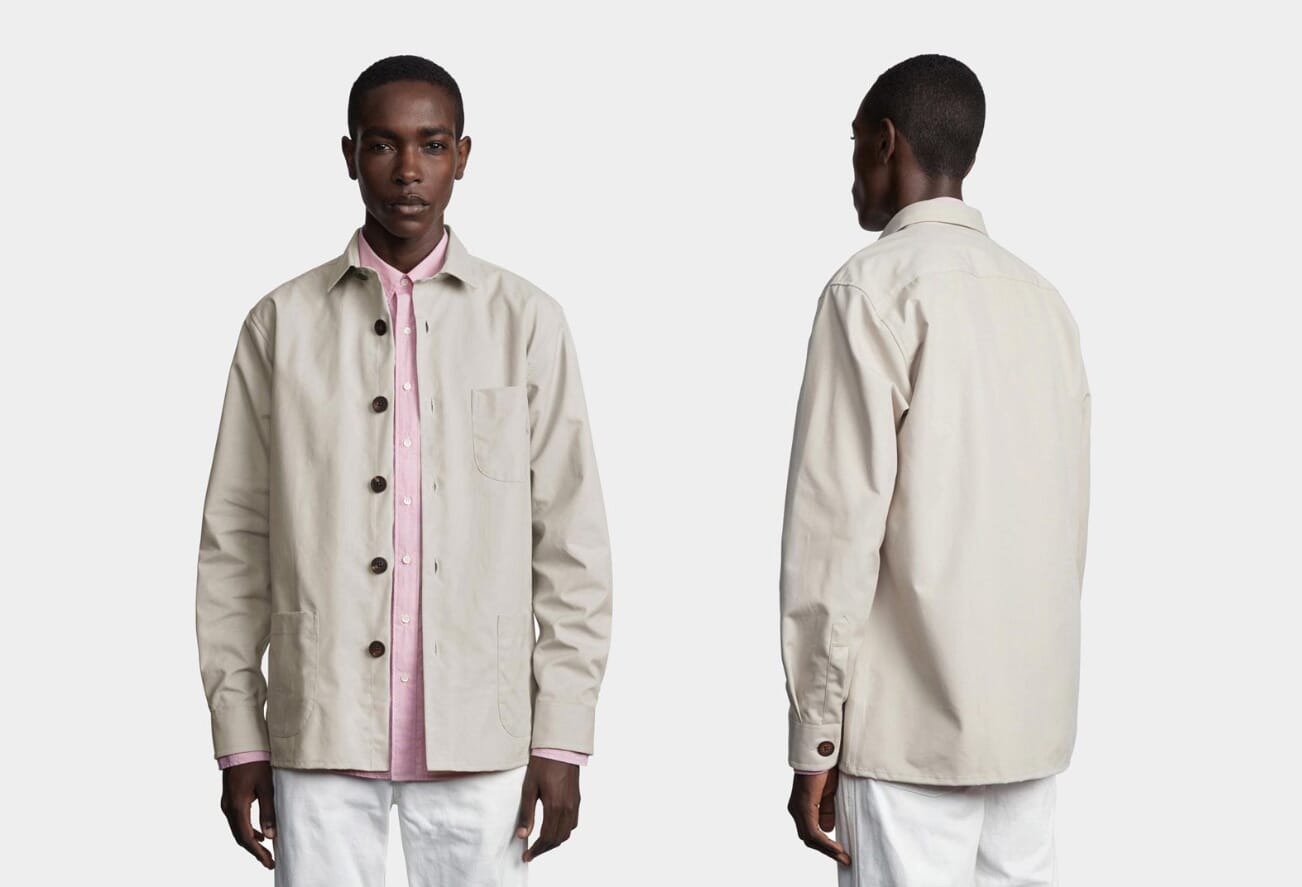 Much like the denim jacket, the Overshirt is an essential in every man's wardrobe – but that doesn't mean it can't get a remix every now and then. Schnayderman's has given the overshirt a modern-workwear spin with a lightweight English cotton construction and neutral stone colour hue. It's the kind of shirt that highlights Schnayderman's sacred ability of making traditional hardware staples look effortless and so easy-to-wear.
If you were looking to upgrade your staple pair of jeans, this might be a good place to start. Not only are this pair of denim jeans crafted from Hawksmill Denim Co.'s signature 14oz organic Japanese selvedge denim that is destined to age expertly over time, but they are also cut into a contemporary loose tapered fit with a tapered leg and mid-rise. Which means they'll suit almost everyone and look for good almost any occasion this summer, especially as they're a little bit more loose-fitting than your average pair of jeans.
The CQP Racquet Sneaker has become one of the most popular sneakers to be wearing this summer because it contains the same well-built sole as all other CQP sneakers but features soft suede uppers for added comfort. The Racquet also offers a quick-and-easy slip on option to your favourite lace-up sneaker, as the fully unlined interior ensures that you can wear them comfortably without socks. So, for those of you who are looking for a sneaker that can take you from the office and into the evening this summer, the Racquet – available in classic white, all-blue and brown – is the perfect footwear choice as it will work as well with a simple turn-up trouser and tee, as it will with a deconstructed blazer and a crisp white shirt in more formal settings.