This week's must-see exhibition at the Lisson Gallery New York, showcases a range of all-new work from esteemed abstract painter Peter Joseph.
Open now until the 11th August 2017, the exhibition represents Joseph's first at the Lisson Gallery in New York and it continues his recent artistic experimentation with looser structures. Even though he is recognised for his early paintings of simple, formally symmetrical shapes in a carefully considered colour palette, the new works look to extend Joseph's departure from the closed boundaries of his early work with sunny shades of pastel colours – inspired by his home and studio in the rolling hills of the Cotswolds English countryside.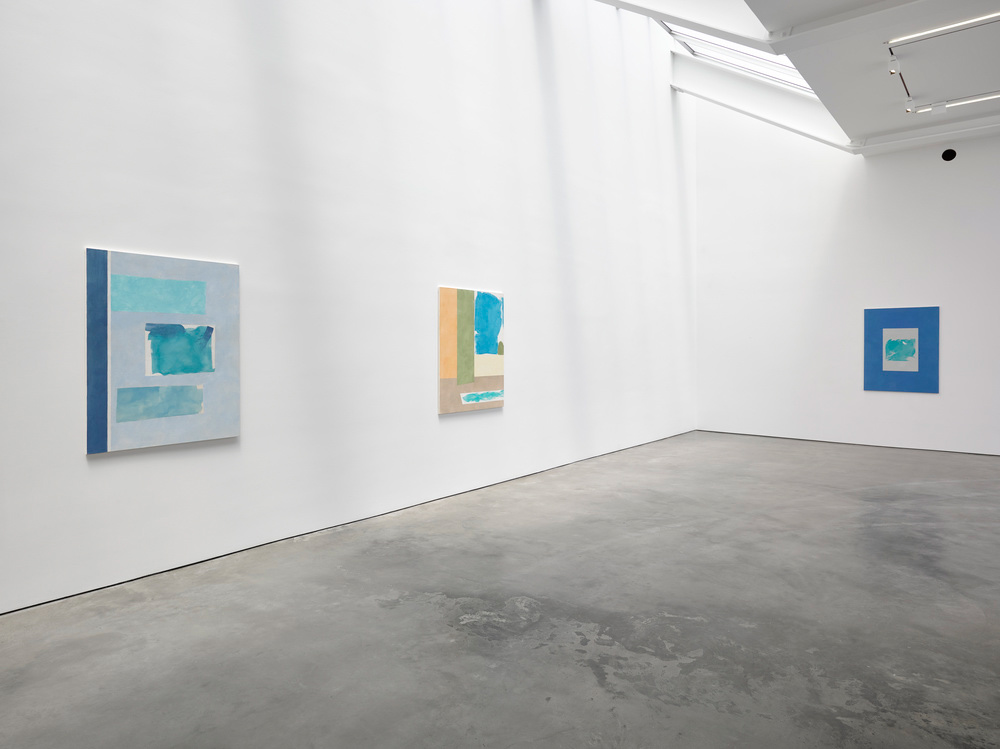 Joseph is often inspired by nature and classical architecture, and he approaches his paintings with a consistent and conceptual practice similar to that of an architect's draft. It has been said that Joseph begins his paintings by studying swatches of coloured paper and canvas. In these pieces he works to select two hues which he finds complements or creates an interesting juxtaposition with another.
Peter Joseph is the longest-standing artist represented by Lisson Gallery – with his first exhibition in London in 1967 – and this new exhibition will be his sixteenth in nearly fifty years of collaboration. To commemorate the occasion, the gallery will publish a fully illustrated catalogue, acting as a continuation of the 2014 publication Peter Joseph: The New Painting.  
Be sure to check out the Peter Joseph exhibition at the Lisson Gallery New York before 11th August 2017.
Images courtesy of the Lisson Gallery.