Small is beautiful in the Little House, a bucolic retreat in a forest with panoramic views of the Hood Canal in the wilderness of rural Washington state. Seattle based mw|works architecture+design turned the disadvantage of working on an existing tiny footprint into a distinct advantage to create a stunning secret getaway.
Little House is a highly contemporary take on a cabin in the woods. A small budget matched by the constraints of the site dictated an essentials-only approach. The result is a distinct design purity.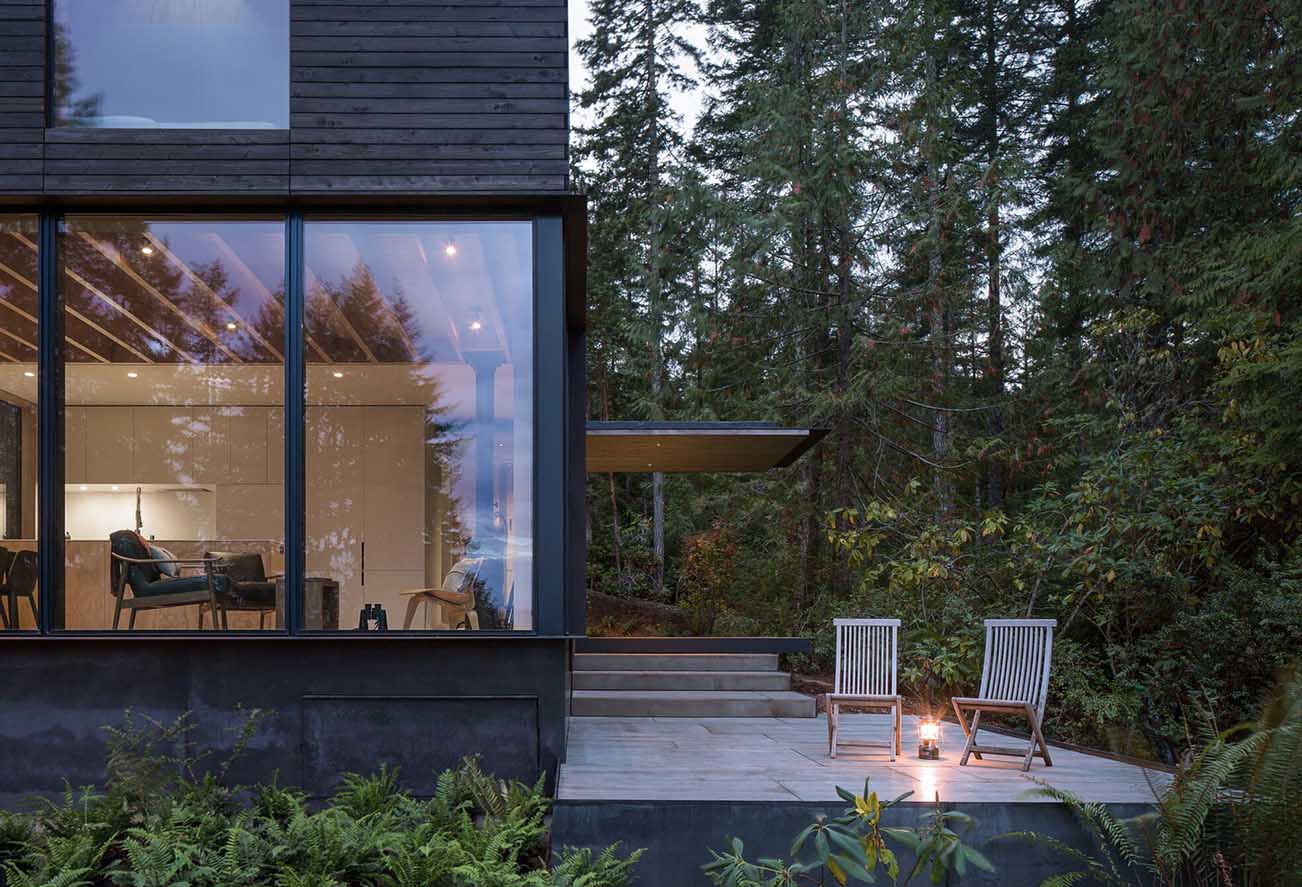 Floor to ceiling windows on the open plan ground floor living area frame the views. White built-in units contrast with pale natural wood flooring and exposed beams to create a sense of oneness with the forest outside.
A simple deck gives the sense of floating above the steep slope down to Hood Canal and links directly to trails leading down to the water's edge.
A window from the stairs offers glimpses into the forest. The upstairs bedroom continues the simplicity of approach. Outside, Little House is shuttered with wood designed to age naturally as this retreat melds into the forest.
Little House: small in size, big in ideas and superb in execution.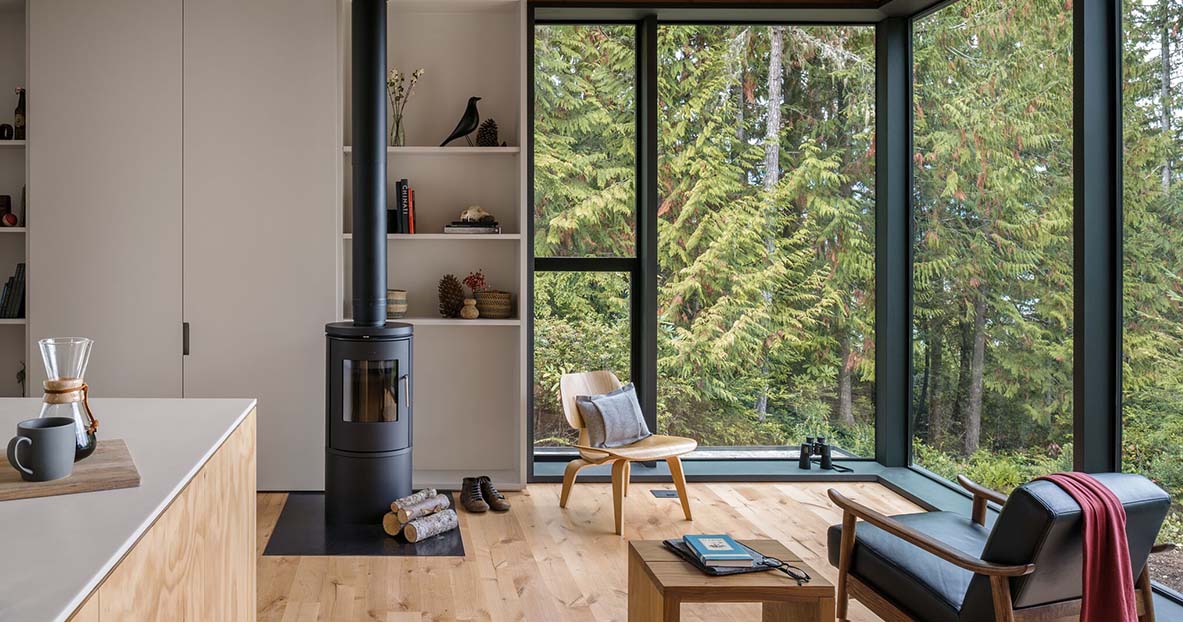 Photography by Andrew Pogue