If you're looking to stay in the hotel where Bob Dylan wrote his most famous album, now's your chance. The Native Hotel is a mid-century modern haven just off the Pacific Coast Highway and a low-key renovation has made its 13 modest bungalow rooms highly desirable.
As the Malibu Riviera, this once modest establishment had some stellar names in its guest book. Bob Dylan is reputed to have written his landmark album 'Blood on the Tracks' in one of its rooms. Marilyn Monroe is listed as having been a guest, as is James Dean.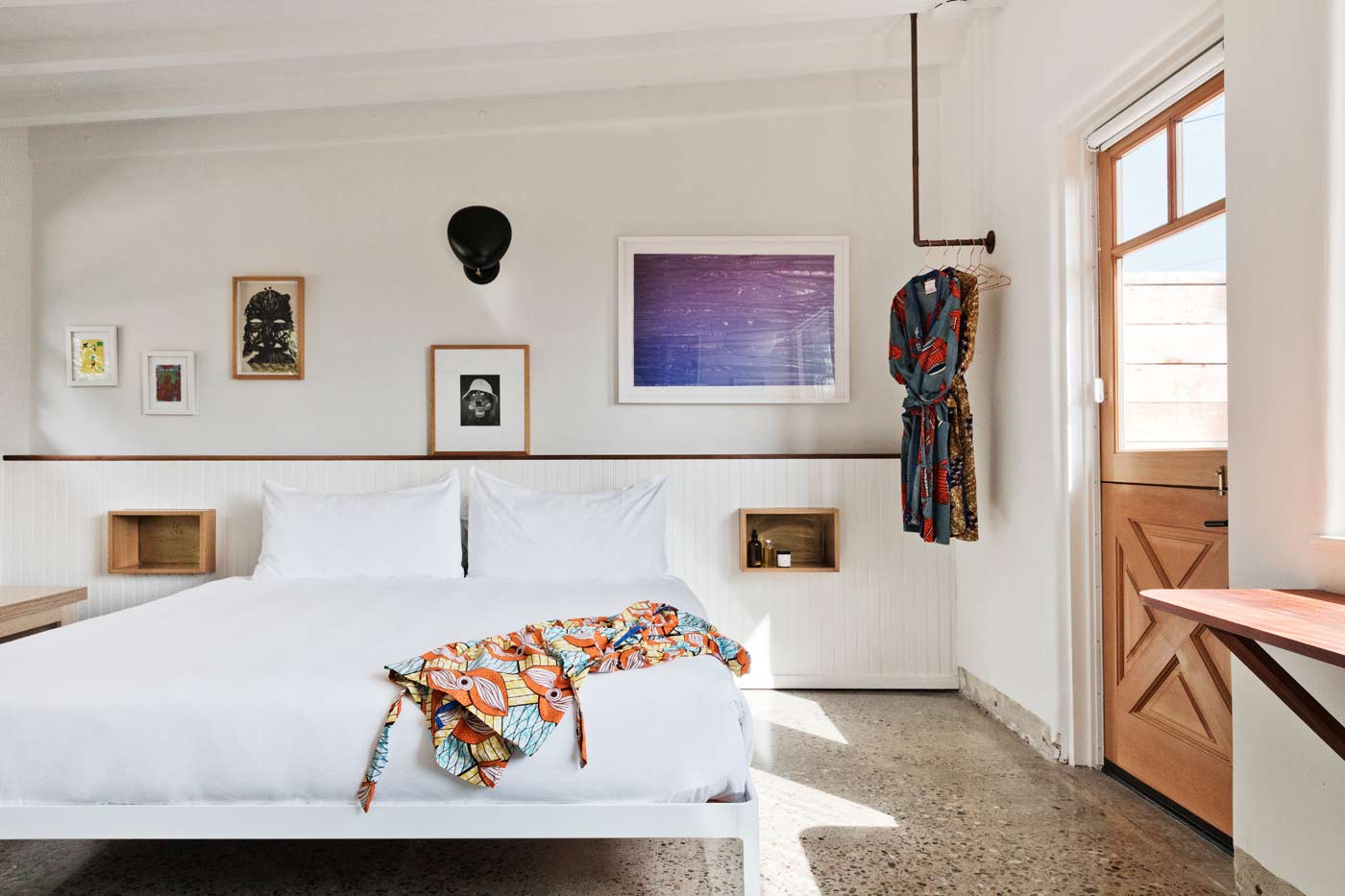 The Riviera, built in 1947, fell on hard times before being bought by an investment group. A renovation costing several hundred thousand pounds could have meant a rebirth as a high end super deluxe establishment or, worse, demolition.
Instead, the new owners have lovingly recreated the hotel's original charm. Original wooden beams and floors are stripped back and furnishings are eclectic and sparse. Floors are polished Italian aggregate while rooms are beacons of monkish simplicity with white walls, individual artwork and large ceiling fans instead of the usually obligatory air conditioning.
If you're looking for big-screen televisions, look elsewhere. The Native has been reimagined as a retreat, potentially for the Bob Dylan of the future.
There is one apparent concession to the style of a deluxe establishment: an on-site restaurant called 'Coffee and Waffles' with a menu, including gourmet waffles, created by the obligatory French chef. Ludo Lefebvre's dishes, however, aren't served in some over-plush hotel restaurant, but from an Airstream caravan parked outside.
With Malibu's most famous beaches within walking distance and a campsite planned for the future, The Native should feature on your must-stay establishments when you're next visiting the West Coast.
Book your stay now at The Native Hotel
Photography by DYLAN+JENI