Founded in 2009 by John Park, Natural Selection is among a clique of cult brands renowned for their incredible attention to detail and supreme integrity when it comes to quality of product. For John, clothing has been a lifelong obsession, which is why he created Natural Selection at the turn of the last decade to satiate his own desire for clean, classic and versatile clothing, little of which was available at the time. Now, despite the menswear market being inundated with new brands, Natural Selection stands in its own class courtesy of its undying devotion to innovation and details and ability to marry modern silhouettes and finishing techniques to authenticity and high-fidelity construction.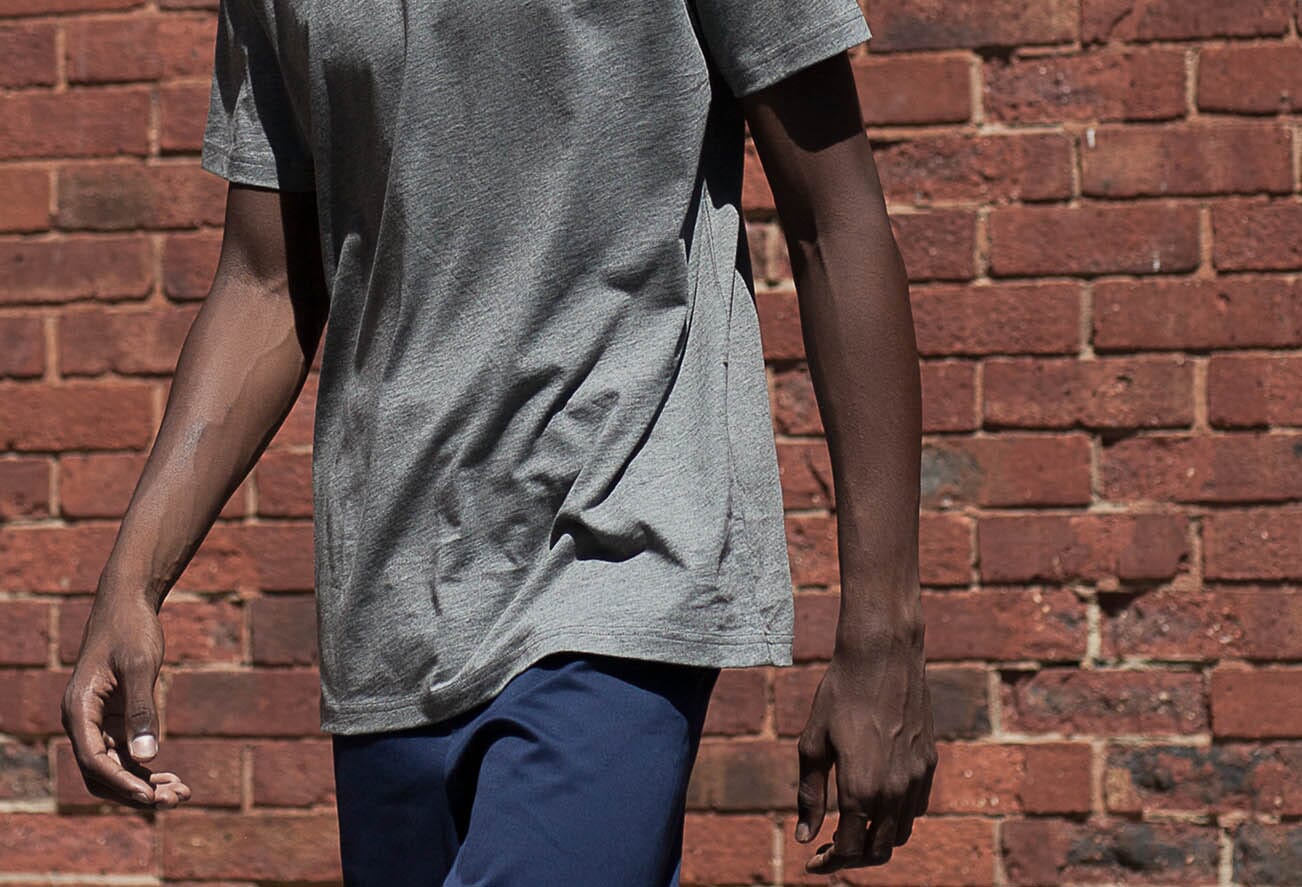 As we often describe Natural Selection to be 'one of the finest and authentic British brands' on the market we saw it as perfect time to not only talk the talk but to walk the walk; by introducing you to a few key pieces from the latest Natural Selection clothing collection, and a little help with how to wear them too.
Natural Selection is known for fusing clean lines, relaxed tailoring and quality fabrications into its collections, and the Studio Shirt is evidence of the brand's understated design ethos. In keeping with the continual evolution of the contemporary menswear landscape, Natural Selection slim-down the Penny collared casual shirt with a compact white cotton poplin construction for a soft, relaxed finish. Perfect when worn with lightweight tailoring through summer or with knitwear through the harsher climes of winter, too.
This one is easy to explain, really. The Natural Selection Joseph T-Shirt not only looks good – in the way all clean and classic plain t-shirts do – but it also feels great courtesy of its soft Pima cotton jersey construction. It's the type of t-shirt that looks good without even trying and it's the type of t-shirt that you'll grow to love and wear every day for that very reason.
You've seen navy chinos before, fair enough. You probably have your favourites, too. But sometimes – just like the way couples shift in Love Island, by getting your head turned – you stumble across a new pair of better looking, more comfortable chinos. That's what you've found right here as, basically, chinos don't get much better than this pair of Natural Selection Boxer Chino Trousers. Cut in a loose tapered shape with a slight drop crotch, the cotton sateen trousers are a lot more comfortable and contemporary than many traditional chino alternatives, which helps them achieve the perfect balance between forward-thinking design and contemporary, colour palettes. Plus, they're water-resistant and hard-wearing which means you can wear them through the working week without worry of a decrease in look and feel.