If you ask absolutely anyone what their favourite sneaker brand is right now, there's a huge chance that they'd bring up New Balance. Thanks to big name collaborations from the likes of Aimé Leon Dore, Casablanca, JJJJound, and Salehe Bembury (to name a few), NB sales have skyrocketed by a whopping 115% year on year, according to secondary marketplace GOAT. But, behind all of the hype, you'll find New Balance is one of the most storied sportswear companies in history. Read on for a brief history of New Balance, including the brand's origin story and where it's at today.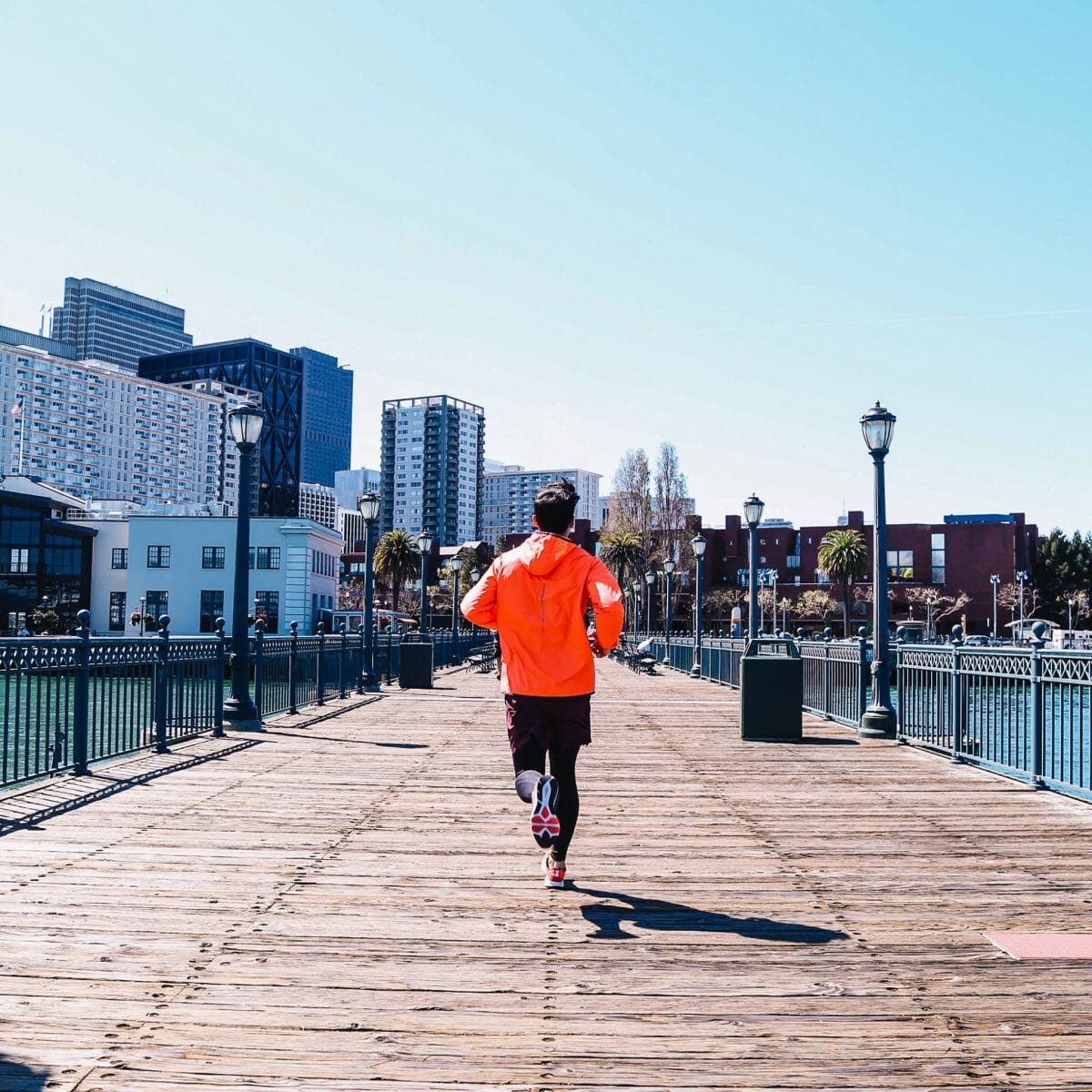 New Balance's origins
In 1906, William J. Riley immigrated from England to the US in search of new possibilities and fresh opportunities. Stepping off of the boat at Boston, the air was filled with hustle and bustle, with everyone looking for that so-called American Dream that they had heard so fondly of back home.
In his first couple of weeks, Riley went from door to door looking for a job. While he didn't have much luck in this department, he had an epiphany one day while he was mindlessly staring at the chickens in his garden. He was truly fascinated by how they balanced on their feet, and with this in mind, he established the New Balance Arch Support Company. This explains why on some shoeboxes, you'll find an illustration of a rooster printed on the lid.
His first product, a flexible arch support, was designed with three support points which offered greater balance and comfort in the shoe. While the general public weren't really into this in the first place, eventually word of mouth spread, and in 1927 (a whole 21 years after it was first introduced), Riley finally hired a salesman by the name of Arthur Hall, who later went on to become a partner in 1934.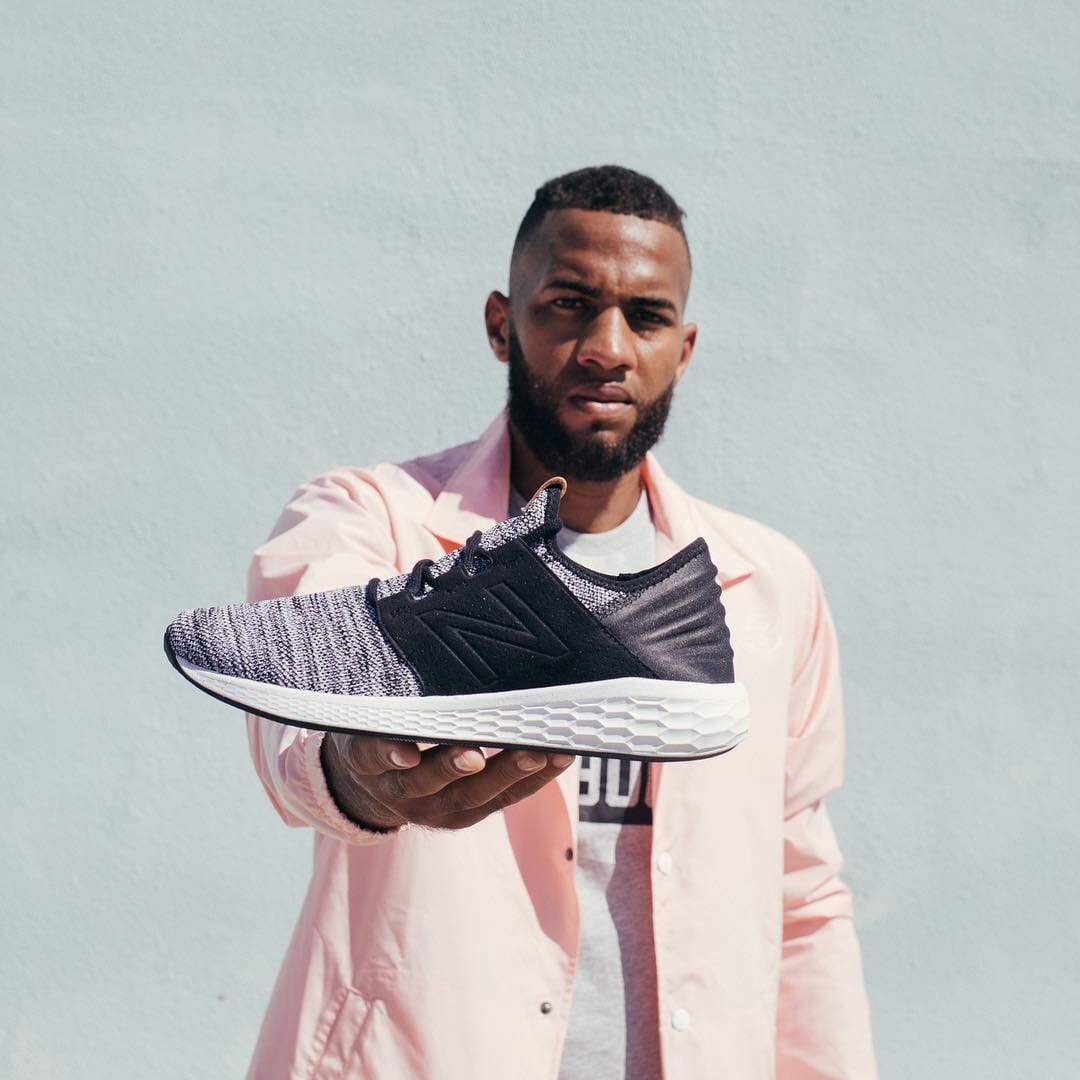 New Balance enters the sneaker market
Almost three decades into New Balance's history, and they were yet to create an actual sneaker. With that said, things changed completely when Hall sold the New Balance Arch Support Company to his daughter Eleanor and her husband Paul Kidd. At this point, athletes were already obsessed with the flexible arch support, but they wanted a sneaker that had this technology built into it. This request led to the introduction of the now-legendary Trackster.
The first running shoe ever to feature a rippled sole for added grip and traction, the Trackster was also offered in a wide range of widths to accommodate athletes of different shapes and sizes, which, believe it or not, was unheard of back in the day. While the sporty silhouette was an outright success, resulting in them changing their name from New Balance Arch Support Company to New Balance Athletic Shoe Company, the brand still catered towards competitive athletes, rather than the mainstream market where all the money was. This all changed when the Trackster was purchased by the brand's current chairman, Jim Davis, on the day of the 1972 Boston Marathon.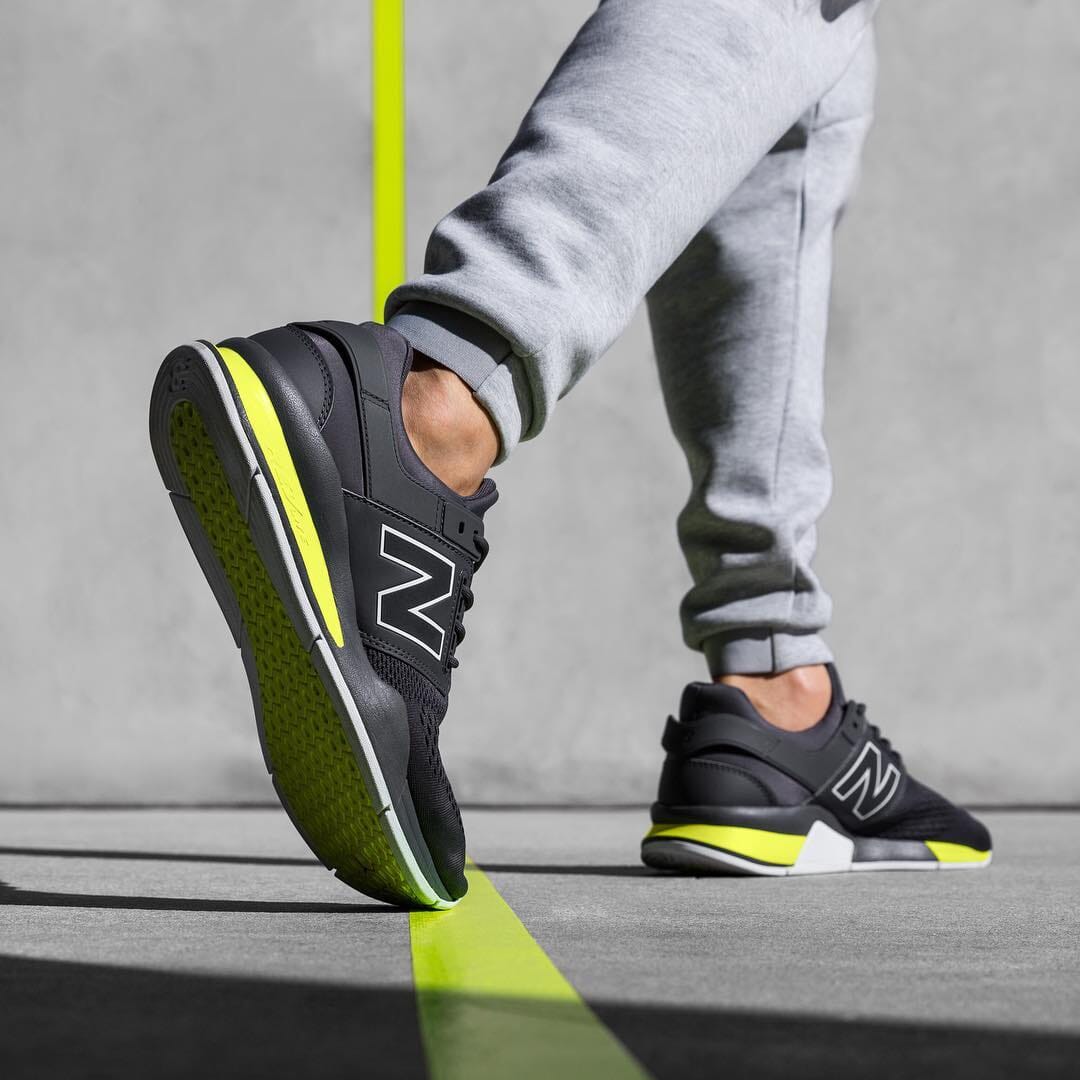 The running boom
During the '70s, the running trend was totally taking over the States. In fact, it's said that an estimated 25 million Americans took up running at this time, including President Jimmy Carter himself. This boom was followed by a massive surge in running events across major cities in the US, but especially in the Boston area. New Balance's Trackster fit perfectly with this audience, and the company began revealing more and more models to keep up with the ever-growing demand. However, instead of naming each individual shoe, they used unique model numbers that indicated the type of shoe, the activity that it was designed for, and whether the trainer was built for stability or speed.
1976 marked a breakthrough year for New Balance, thanks to the New Balance 320. While the iconic "N" logo can be found on every single New Balance trainer these days, this was the model that started it all. Voted the number one running shoe on the market by Runner's World magazine, beating the likes of Adidas and Nike for the first time, it was described by the publication as "the complete training shoe for beginning jogger and Olympic runner alike." Featuring two thick layers of Softee cushioning, the upper was made from a nylon and leather construction and boasts a counter around the heel for extra protection and support for the heel. In more ways than one, this silhouette acted as the blueprint for many of the running sneakers that we see even today.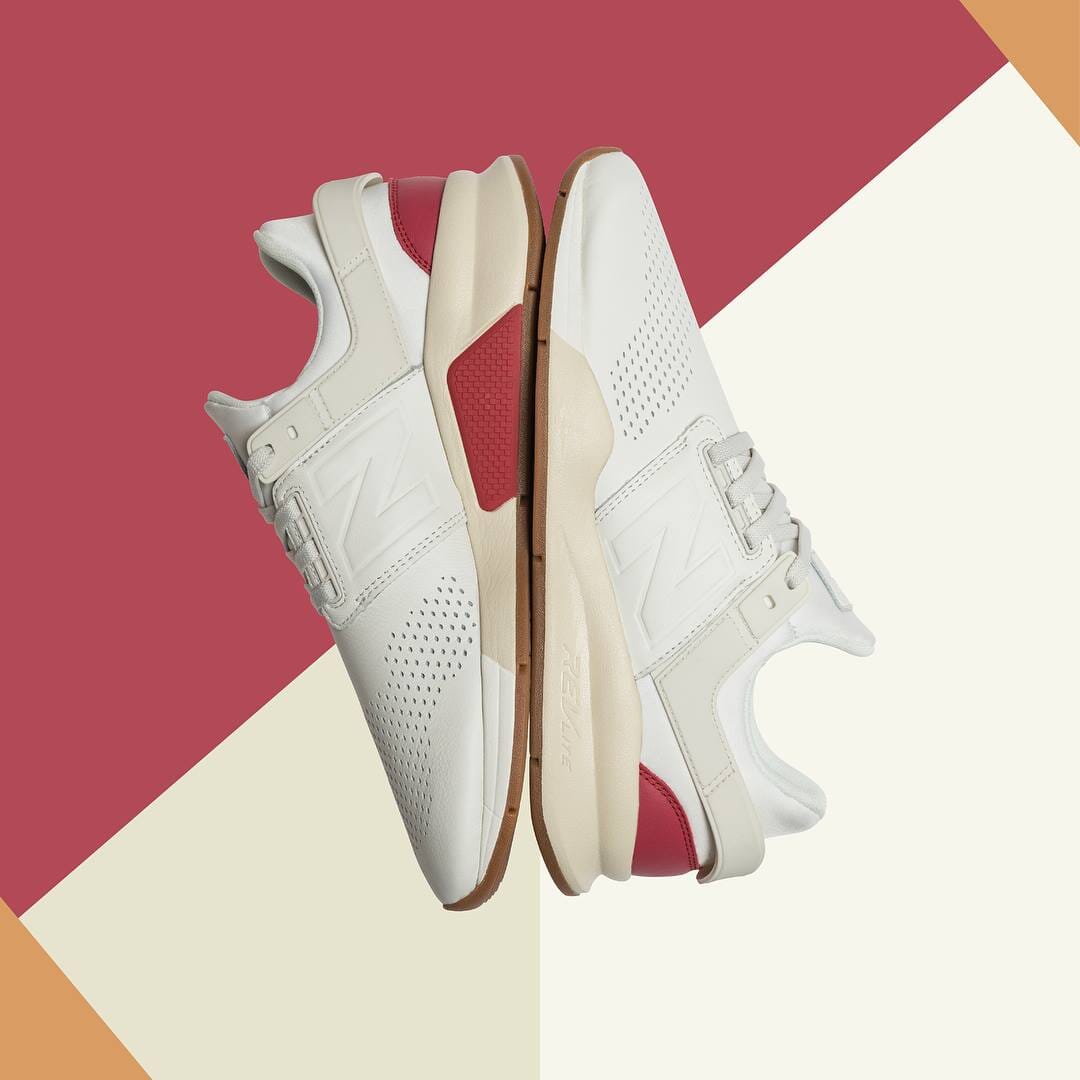 New Balance evolves
In the '80s, New Balance expanded into the wonderful world of walking shoes, and they also revealed a whole line-up of Gore-Tex running jackets which was their first foray into apparel. 1988 also saw the release of their most iconic trainer in history with the New Balance 574. With clean lines, attractive colourways, and an extremely modern design, it hasn't changed a bit even 35 years later.
Popularity surrounding New Balance began to decline in the late 2000s. However, cultural icons like President Barack Obama and Steve Jobs frequently wore the brand's 990, 991, and 992 models, which were famously part of their "Made in USA" range. Fashion's elite eventually began getting into these so-called "dad shoes," which later spawned what is possibly the most iconic trainer tagline of all-time: "Worn by supermodels in London and dads in Ohio."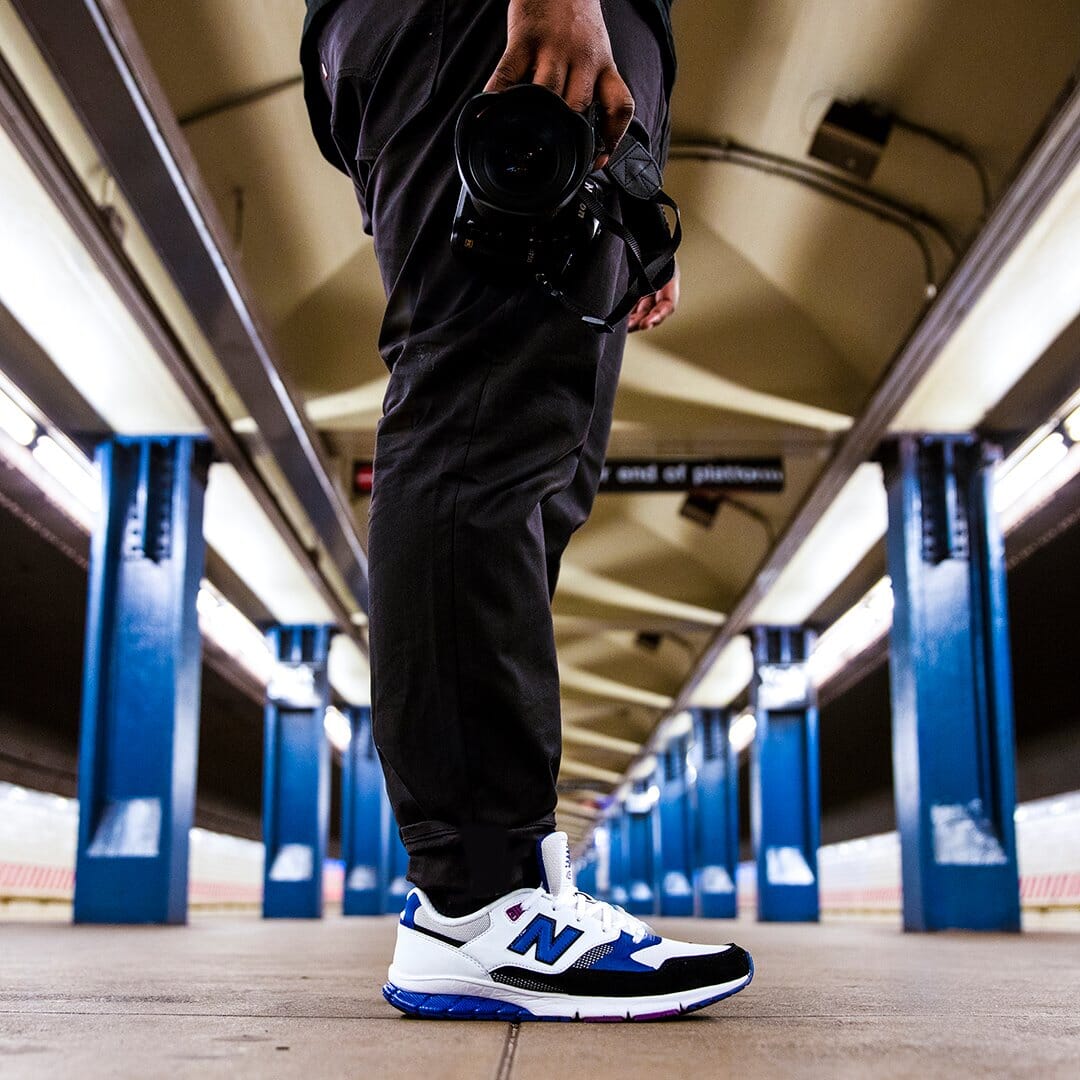 New Balance in 2023
Which brings us to today. In 2021, New Balance crowned Aimé Leon Dore's Teddy Santis as the Creative Director of its "Made in USA" division, and the sneaker industry hasn't been the same since. With his normcore sensibilities and minimalist aesthetic, Santis played a huge role in making the 117-year-old brand the hype machine that it is today. And with even more high-heat projects from the likes of Action Bronson, COMME des GARÇONS, Ganni, and Jun Takahashi on the way, this popularity doesn't look like it's about to stop anytime soon.
Check out our pick of the best minimalist trainers for men.
---
---