There are many things that are part and parcel of winter that we don't all enjoy; the cold could be one, the darkness, the stress of Christmas shopping and not being able  to leave the house without having at least three layers on, can all be valid excuses as to why we may look on winter with a little discontent. But there is always a plus side. Madrid-based DOS Studio is a relatively new name to OPUMO but one we have been waiting to introduce you to for quite some time. That's because the burgeoning independent label is spreading a little bit of colour this festive season. Not only do DOS Studio produce a range of modern menswear in easy and comfortable shapes but they also complement their minimalist vision of menswear with a range of neutral, pastel and pop colour hues that make dressing for winter all the more enjoyable – and a little less predictable.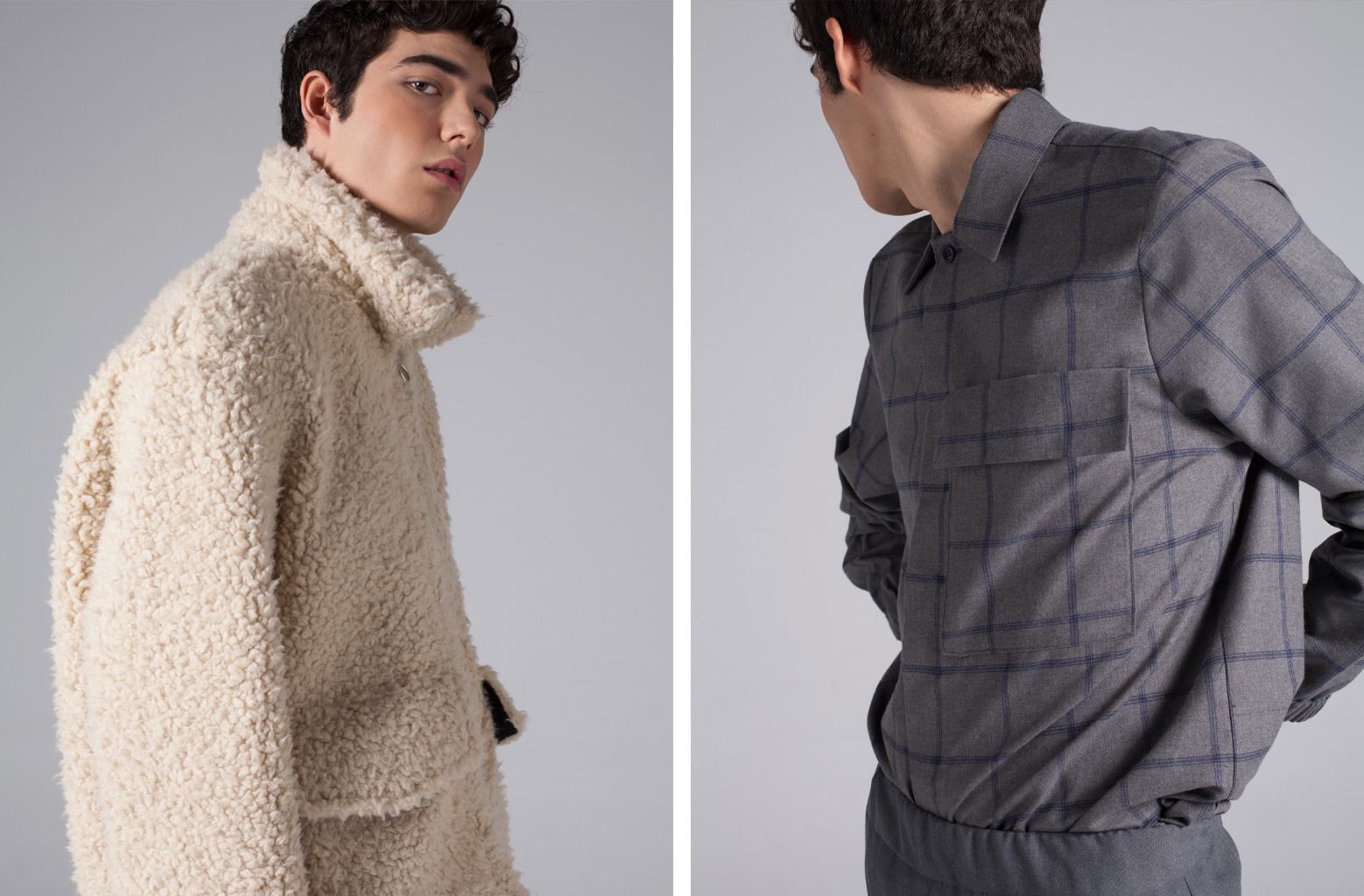 'New Life' and 'Sustainability' are the concepts behind the brand's all-new winter offering that aims to project a minimalist vision of contemporary menswear through a range of sweaters, knit and outerwear. Made from a range of technologically engineered and sustainable fabrics, the latest DOS Studio offering takes inspiration from the work of German photographer Thomas Ruff and the saturated colours used in his work. This can most noticeably be seen in the muted pastel tones of the Roll Neck Sweater, the subtle graphic Navy Stain Sweater and also muted Blue Zip Jacket.
The Autumn/Winter collection also revives a number of classic High School shapes that were seen most predominantly across 1970s America, where saturation and colour mixing give prominence to looks that travel through key moments in the innocent of young people with the desire for freedom. The sense of nostalgia is served up in the form of the understated takes on classic menswear pieces such as the oversized Shearling Jacket and the Olive V Overshirt.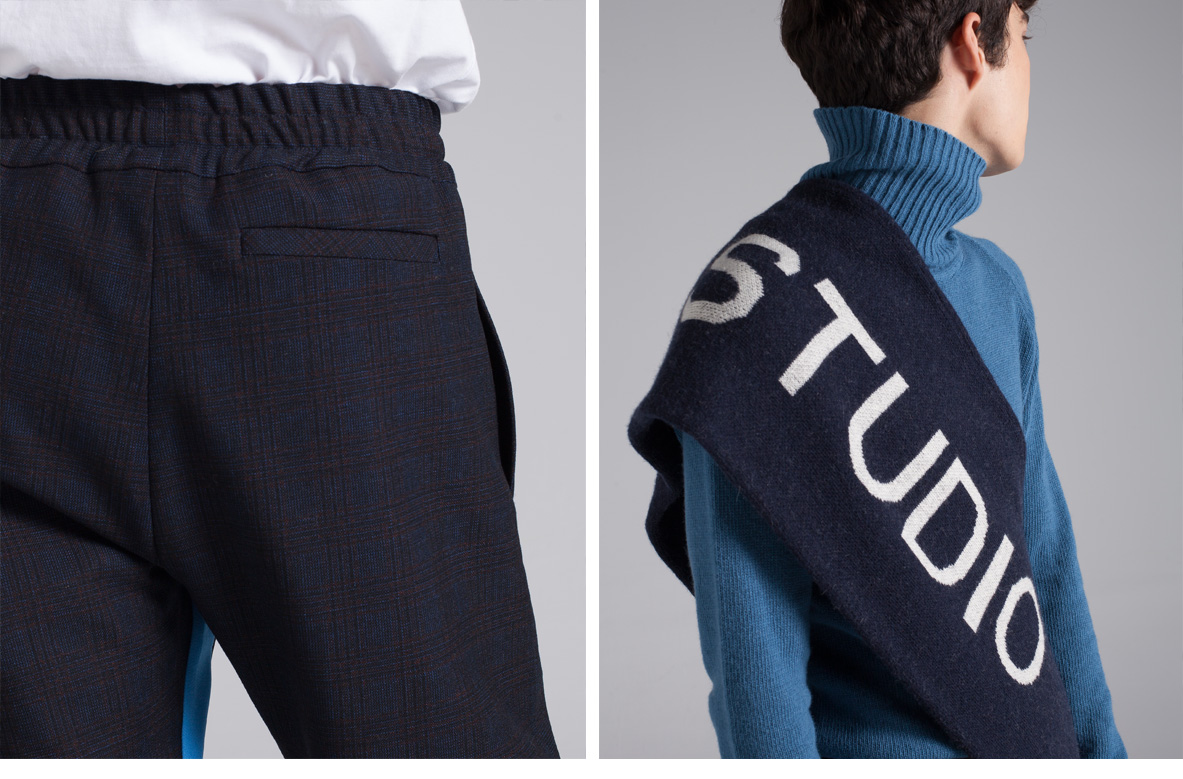 Shop and explore the entire DOS Studio collection at OPUMO.