Nowadays all of the groundbreaking running technology originates in a lab. In the '70s, however, it usually originated on the track itself through years of trial and error. That is, until the Nike Air Tailwind 79 began its development around 50 years ago. 
Who is Marion Franklin Rudy?
Marion Franklin Rudy is most likely a name you've never heard before, even if you class yourself as a bonafide sneakerhead. You'd probably be surprised to discover that he ranks as one of the greatest contributors to men's running sneaker design that's ever lived. Marion Frank Rudy, otherwise known as Frank Rudy, was a NASA Aerospace Engineer and, more importantly, the father of Nike Air Max technology.
---
---
Walking on air-ospace engineering
Frank Rudy's research at NASA had led him to discover a way to encapsulate dense gases into rubber membranes. These solid bags of gas considerably decreased the impact that every step had on the human body – a quality that Rudy saw as revolutionary for the world of running trainers. 
Frank Rudy spent years presenting his findings to shoe companies who couldn't see the technology's potential. In 1977, however, Rudy turned up to Beaverton, Oregon and changed the course of men's running shoe design forever. In 1978, Nike released the first shoe that featured the new Air unit technology. The Nike Tailwind was designed with an Air unit hidden in the midsole and saw its first limited release before the 1978 Honolulu Marathon. A successful limited-edition run led to a fully fledged commercial release in 1979.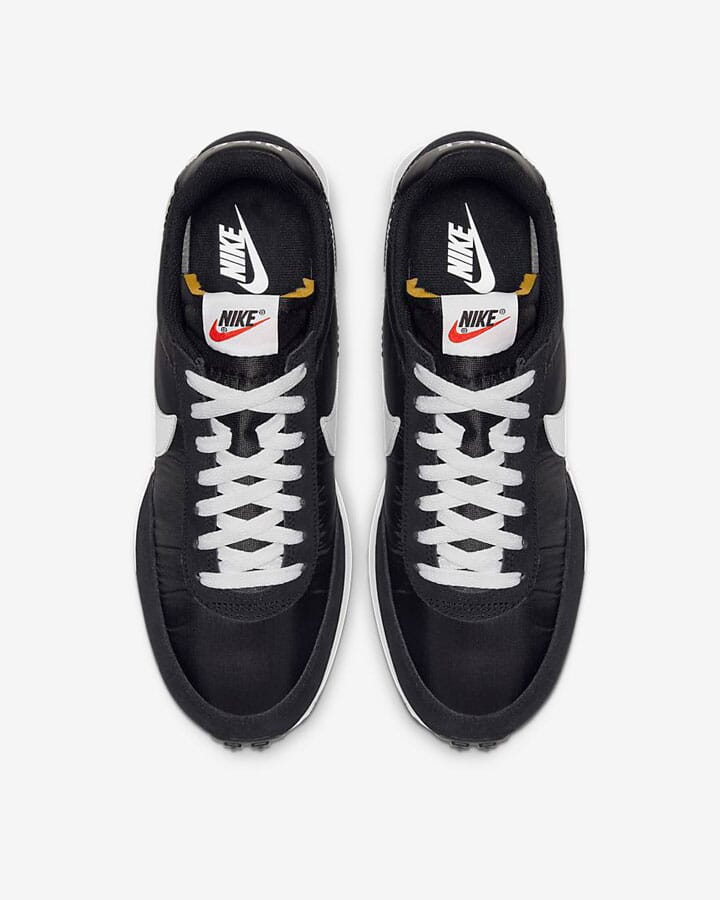 Nike Air Tailwind 79 
The iconic Nike Tailwind 79 and its groundbreaking technology constitutes one of the biggest turning points in Nike history. This retro running trainer lent a helping hand in transforming a young athletics company into one of the world's largest brands. How? The vintage design sits at the intersection between performance apparel and everyday style. Minimal, lightweight uppers are timeless and the Air bubble technology is yet to be replaced. 
That's why 2018 saw the return of the Air Tailwind 79 in a range of retro colourways which, 39 years later, still fit seamlessly into the everyday wardrobe. 
Shop Nike Tailwind 79 at OPUMO.
Find our how you can take your runs to the next level with Nike Zoom Fly 3.
---
---