Inspired by modernism, in particular the architecture of Mies Van Der Rohe, Nilo Houses are located in the lush vegetation and surroundings of Nilo, Cundinamarca, Columbia. For this project, architects Alberto Burckhardt and Carolina Echeverri had to take the landscape into consideration when deciding the general layout of the structures. The pair of summer houses was commissioned by two brothers who wanted separate houses with the same architectural design.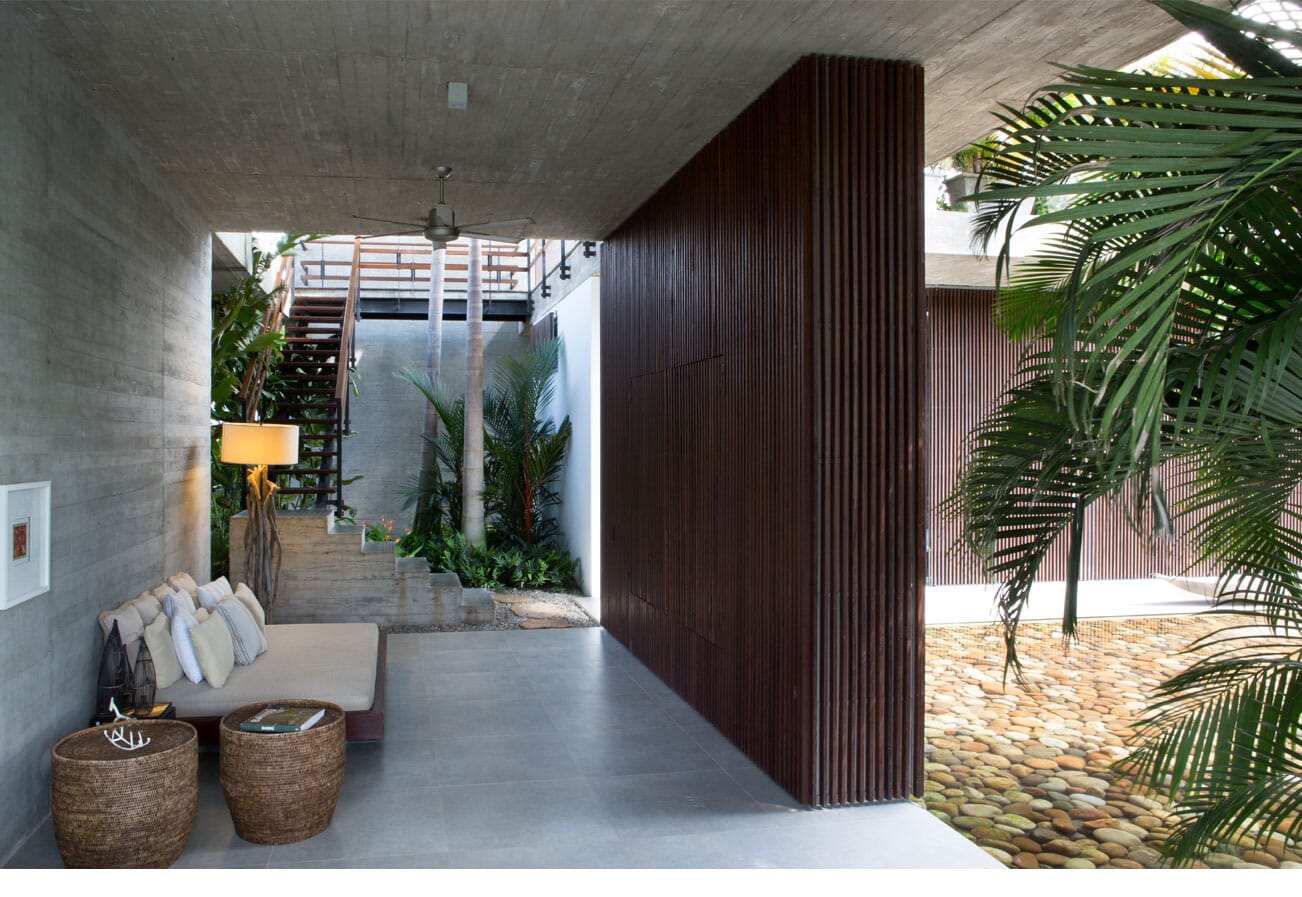 Although Nilo Houses required only one design, the deadline for the project was only 15 months from start to finish. This posed problems in terms of sourcing materials from Bogota – which is a three-hour drive away – and finding experienced and qualified labour. It meant that the architects and designers were on site for the majority of the project.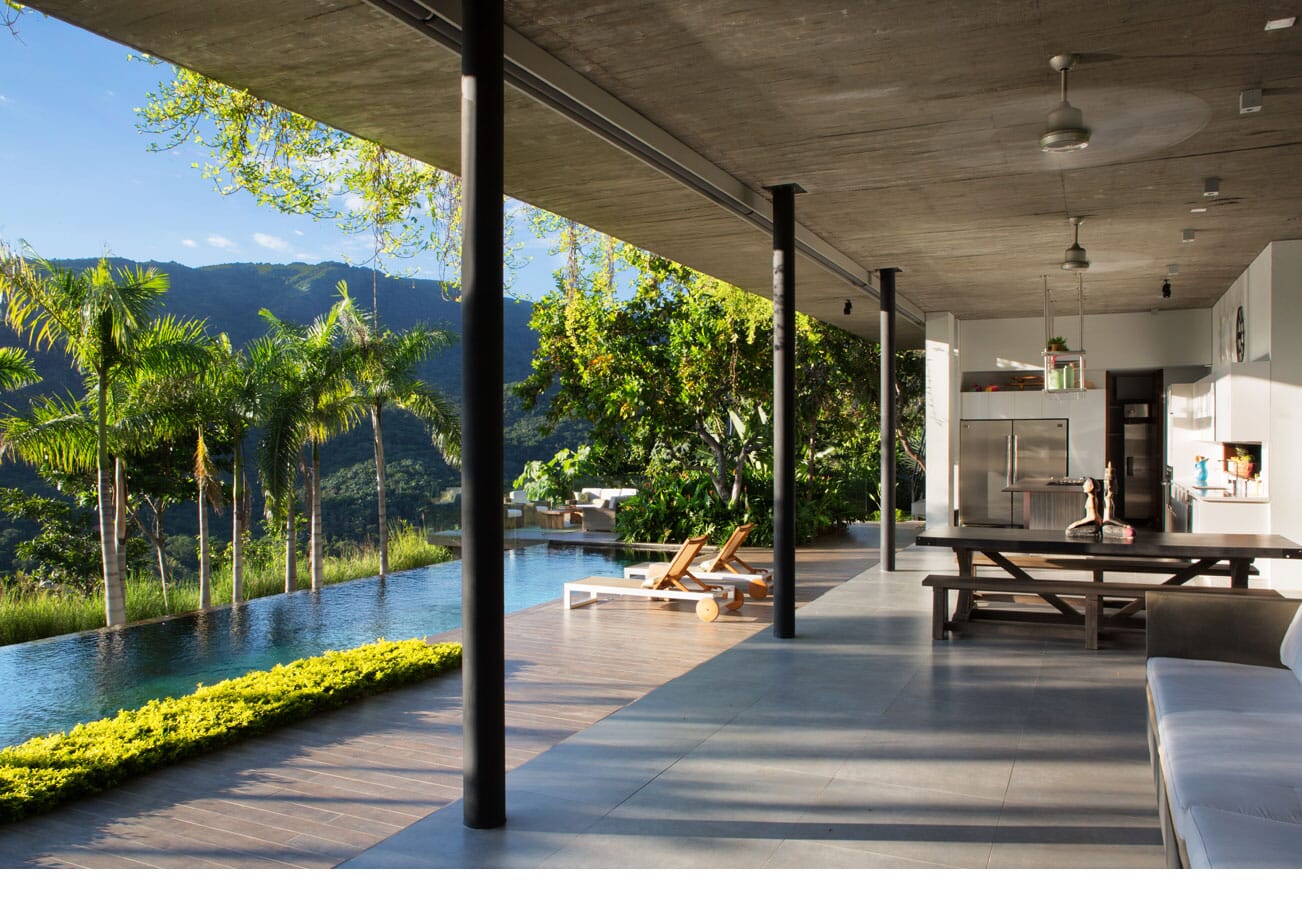 The layout of each house is divided into two levels connected by a double-height space where the main open staircases are located. The ground floor houses social areas and secondary bedrooms which look out onto the 25-metre pool and ponds surrounded by tropical vegetation. The main bedroom and guest bedroom are situated on the first floor and overlook the rooftop gardens. The social area's greatest quality, and one that's owed to the plot of the projects, is its breathtaking view of the Andes mountain range which towers over the homes.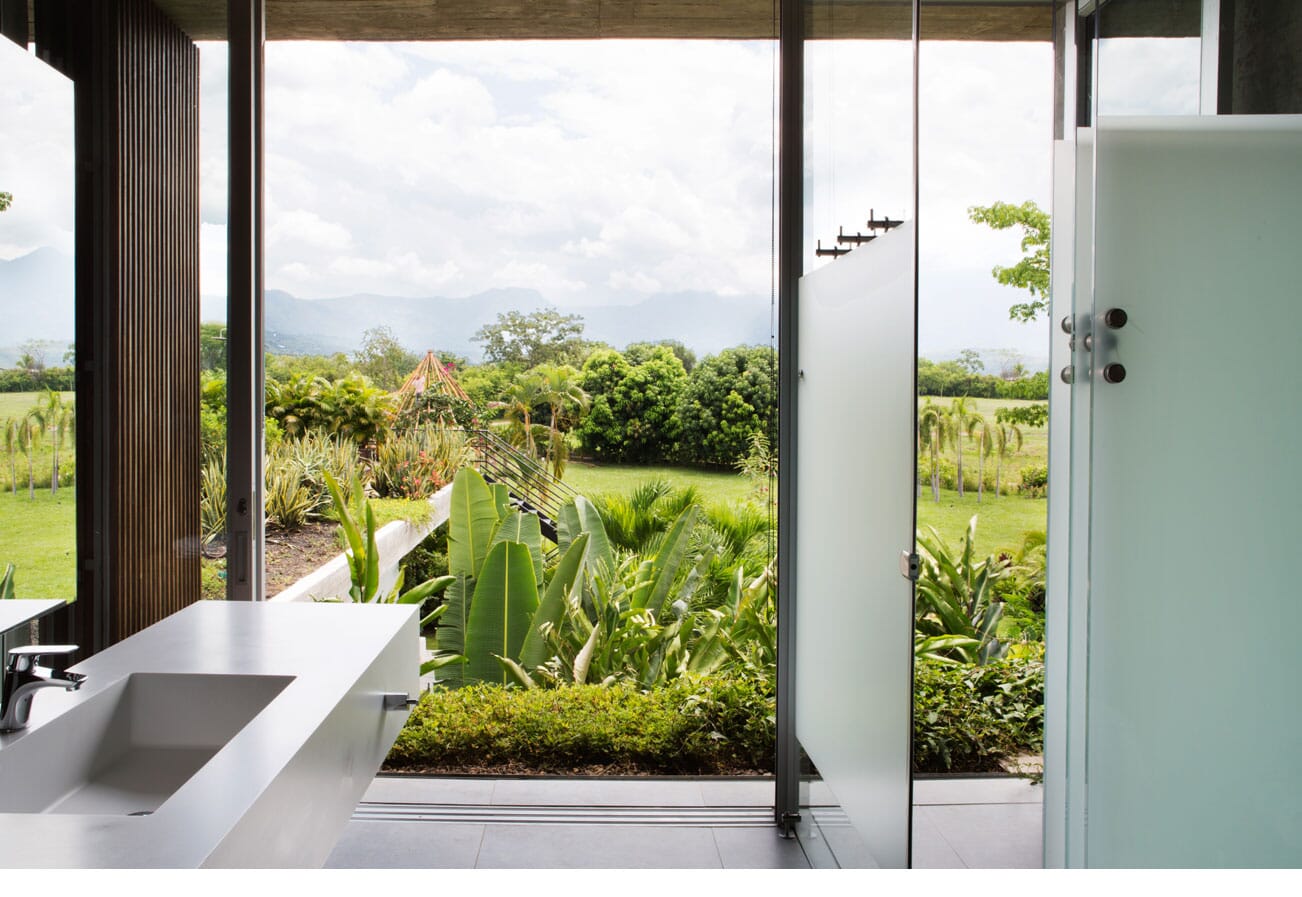 In order to deal with the temperatures of the location, a jacuzzi has been installed on the second floor surrounded by the verdant roof gardens which help to mitigate the temperature. Vertical slats of wood cover the bedrooms of Nilo Houses to protect them from direct sunlight which promises temperatures between 27 and 37 degrees all year.
The landscaping of the projects embeds Nilo Houses into their striking natural context. The roof gardens are populated by native species which grew quickly to provide a continuity between the exotic gardens and the modern homes, even entwining with nearby trees.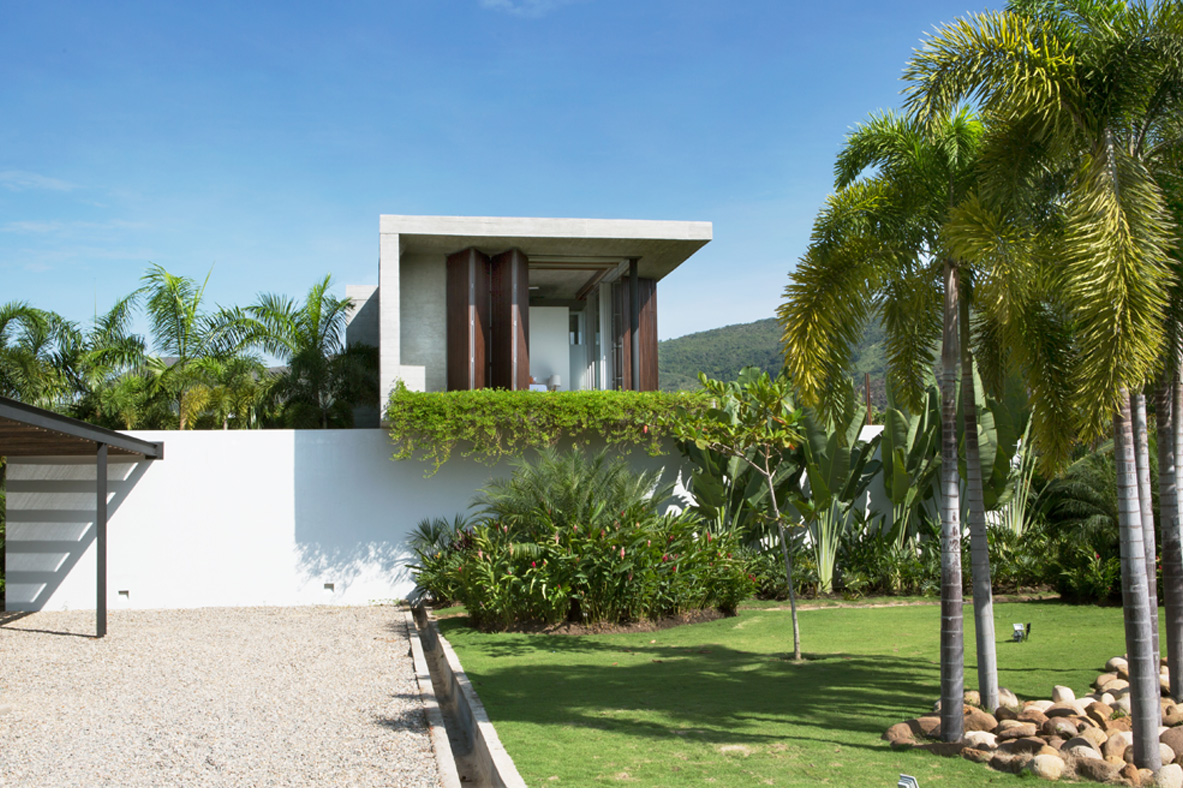 Photography by Juan Antonio Monsalve.
Boastin views equally as striking, Lakehouse gives panoramic views of Hyderabad.