"Dress up your sportswear and dress down your formal wear." The quote itself, which ought to be the style advice we all abide by, is from established Italian tailor, Luciano Barbera. But the sentiment is true to NN07; the Danish brand – abbreviated from 'No Nationality' – that explores the world to offer a range of luxury menswear staples.
The hardest part of abiding by Barbera's laws of aesthetic is finding the pieces that can do both; fashion trends are fleeting but style should remain contemporary, timeless and importantly, easy. The most versatile working wardrobe consists of authentic styles, all-time classics and good-quality craftsmanship, which is exactly what makes the brand's new collection so indispensable.
Having just launched online at OPUMO, NN07's latest menswear offering blends sportswear, tailoring and traditional Scandinavian aesthetics into a range of modern essentials that will look as good today as they will do tomorrow. Check out our favourite pieces from NN07 below.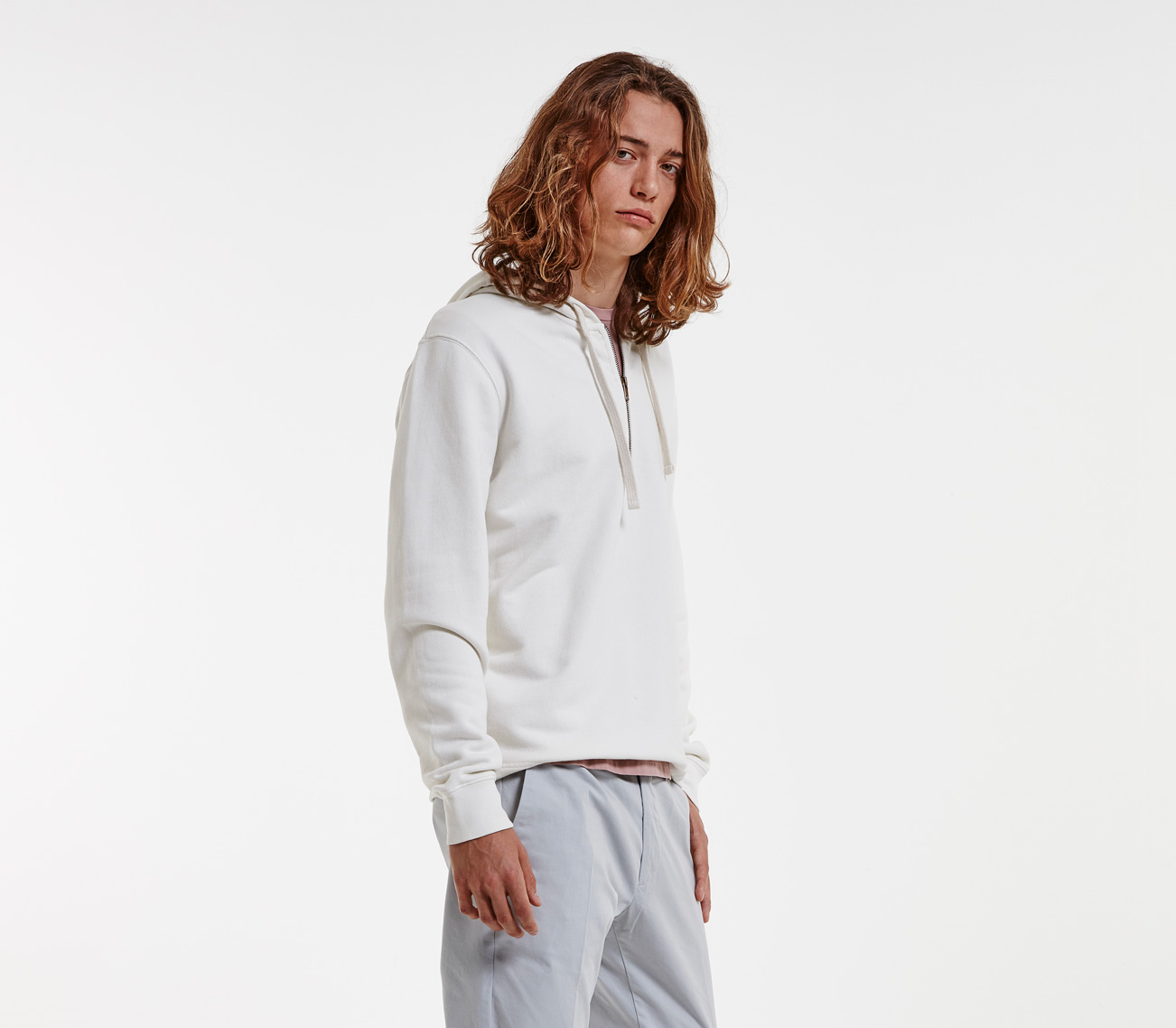 NN07 Jackets
Few brands do the less-is-more approach better than NN07, in fact the Danish brand has forged a stellar reputation for being the premium provider of such basics. This Bryan Jacket, rendered in a lightweight body with PrimaLoft insulation, is both perfectly plain and intriguing, thanks to the subtle shape and stretchable soft shell sleeves. The classic shape, padded body and classic navy blue hue also make it an easy piece to layer through the seasons.
NN07 Sweatshirts
The central appeal of NN07 clothing is its ability to mix smart with casual, something that is demonstrated by this season's essential selection of sweatshirts and jumpers. This essential edit follows that fine Scandinavian tradition of making understated, subtle and highly-wearable sweatshirts that use some of the finest fabrics in the process. Here's three of the finest NN07 sweatshirts of the season:
NN07 Shirts
Comfort is of paramount importance when it comes to your choice of shirt, and they don't come much more comfortable than this Gustav Shirt. Crafted from a heavy Tencel twill fabric, the shirt is overdyed to reach a faded colour effect and is finished with a blunt Mandarin collar and a relaxed cut. All of NNO7's shirts are evidence of the brand's 'Originals of Tomorrow' ethos – a range of timeless pieces that transcend time – and you can shop and explore all shirts here.
NN07 Chinos
NN07's original chino, the Simon, from 2007 sold more than 2 million pairs before he retired with dignity. Now, NN07 have the Kris, a modern adaptation of the classic men's chino that has been refined to perfection in regards to both fit and comfort. The secret to NN07 Chinos are dedicated to all details – from fabric selection to seam, trimmings, washings and these Kris Chinos are a straight leg chino made from a cotton-polyester workwear twill fabric which has been provided by Italian workwear specialists Klopman. So, if you're looking for a long-lasting, reliable pair of chinos that will look just as good in two-years-time as they do today, then these Kris chinos with a straight leg and mid length rise are the perfect choice.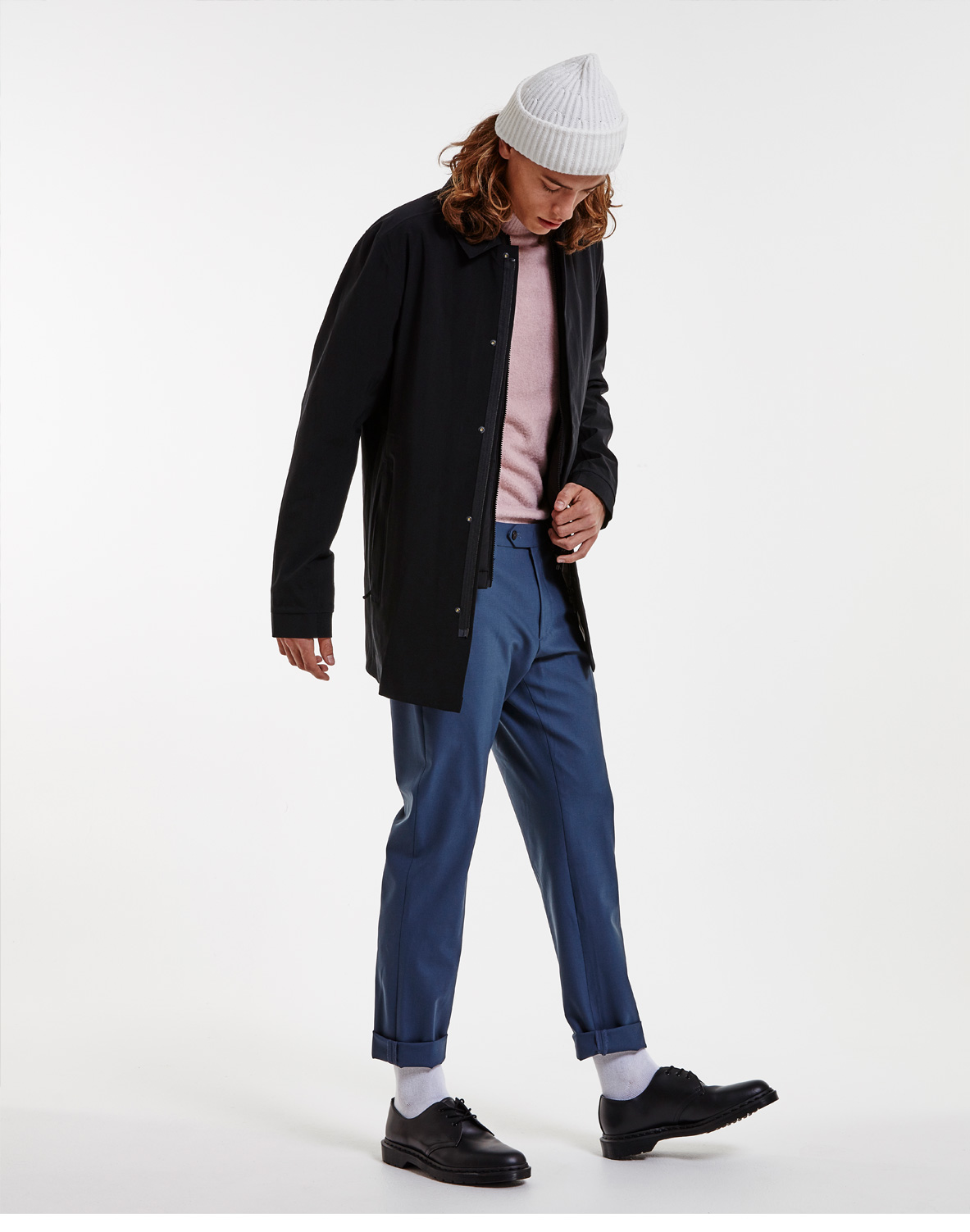 Shop and explore the latest NN07 collection at OPUMO.