Germany's prestigious Red Dot Design Awards are like the Oscars of the design industry. The internationally renowned design prize celebrates the best products of the year across various categories, including everything from furniture and kitchen appliances to cars, cameras, and of course -watches.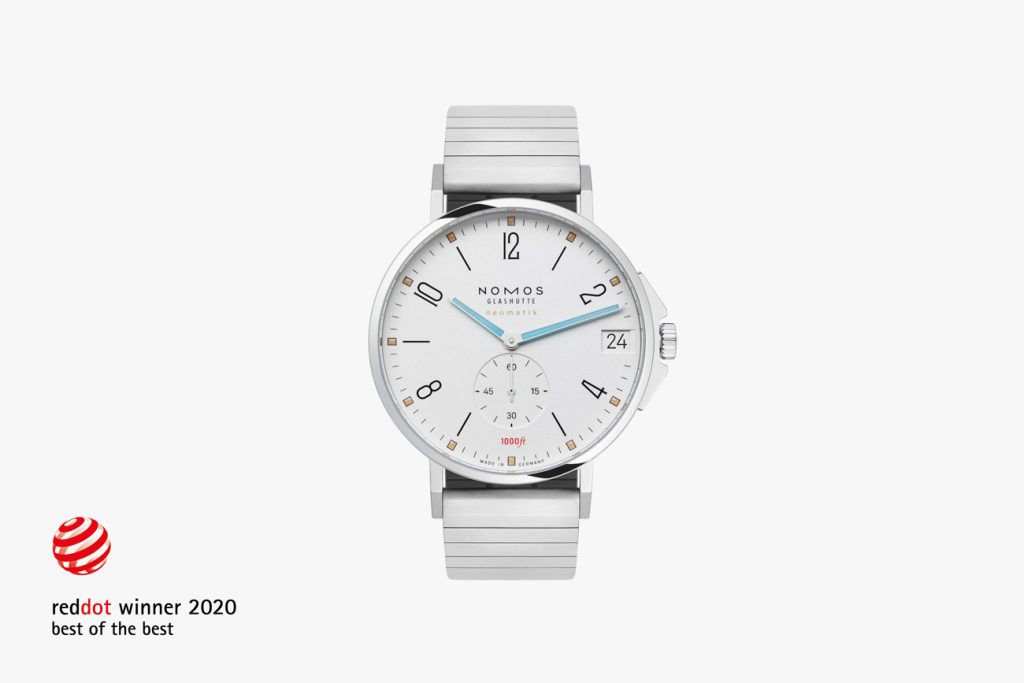 German watchmakers NOMOS Glashütte are no strangers to the Awards, regularly winning Red Dots for their impeccable timepieces. And they've managed to do so again this year. With Red Dot's recent announcement of the best-designed products of 2020 came the inclusion of one of NOMOS' most-loved watches, the Tangente Sport Neomatik 42 Date.
Boasting the robustness and functionality of a sports watch but with the sleek Bauhaus-inspired aesthetic that NOMOS is renowned for, the Tangente Sport Neomatik 42 Date is a contemporary classic. Its outstanding water resistance, sturdy sapphire crystal glass and comfortable stainless steel bracelet makes it the perfect summer watch. Choose from a white silver plated dial or a marine black dial.
Given such horological artistry, it's no surprise the Red Dot Jury was impressed. This is what they had to say:
"The Tangente Sport neomatik 42 Date wristwatch with the manufacturer's innovative calibre promotes a consistent implementation of the reduced NOMOS Glashütte design vocabulary. The watch is reliably water-resistant and extremely robust. The flat watch strap with its functional locking mechanism is highly comfortable to wear. With its finely crafted details, it exemplifies a shapely adaptation of the classic NOMOS Tangente watch for the sports sector."
---
---
Discover more NOMOS Glashütte watches at OPUMO.
---
---