Founded in 2011, although they've just landed online this week, NORR11 is a furniture brand that strives to rethink Scandinavian design by placing equal emphasis on purity and functionality. Also, by combining cultures from around the world with simple Scandinavian design principles, the brand generates a unique perspective on modern furniture design. The refreshing fusion of ideas is lead by Knut Bendik Humlevik and Rune Krøjgaard who are spearheading the design studio's harmonious and assorted selection of modern homeware.
To illustrate the length, breadth and diversity of NORR11, we've picked out a few standout pieces of furniture and lighting that have the power to elevate any interior.
+
Aniline Leather / Natural Nomad Chair
+
Aniline Leather / Natural Nomad Chair
+
Cognac Leather Two-Seater Man Sofa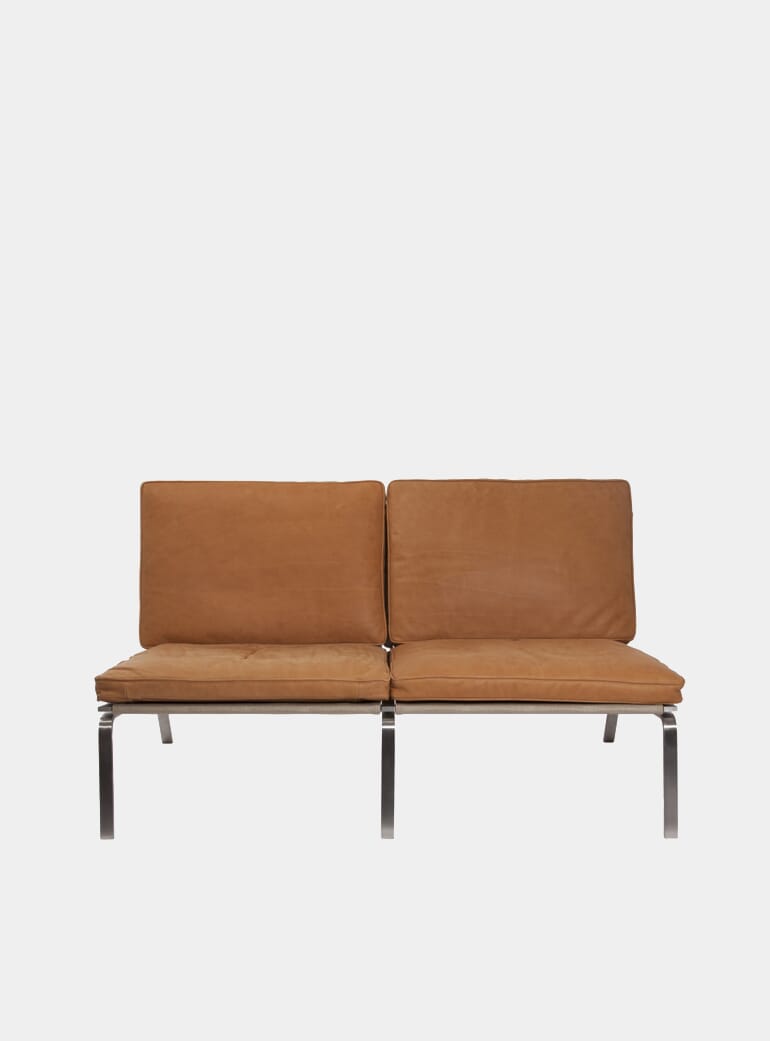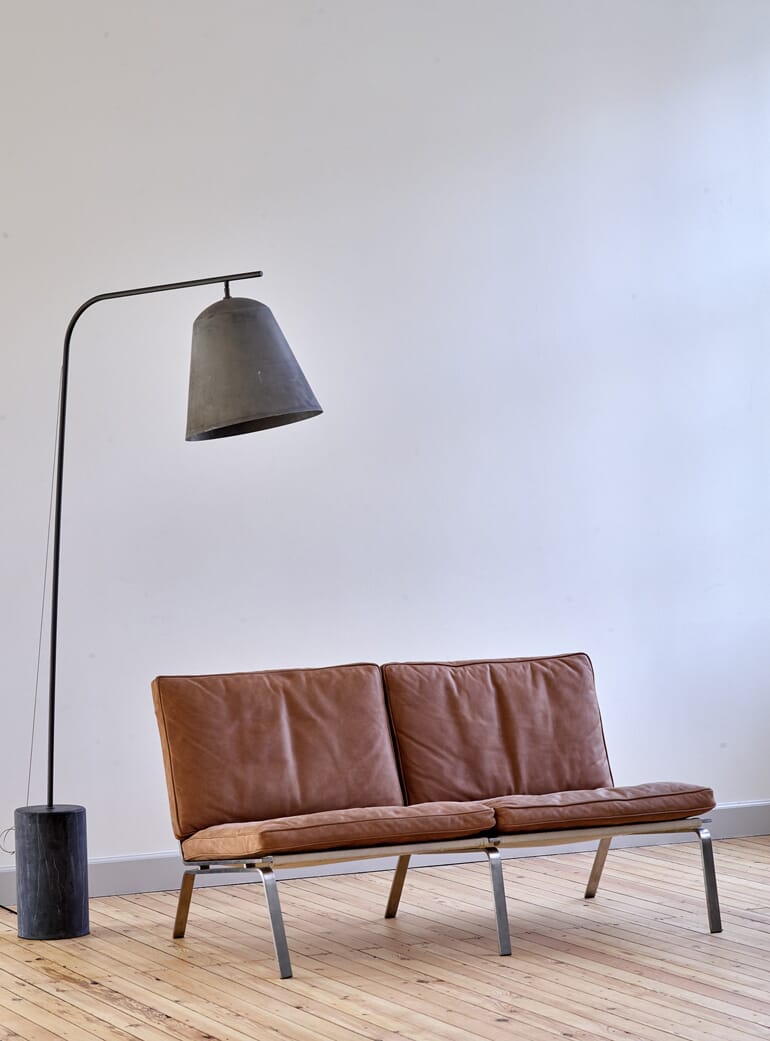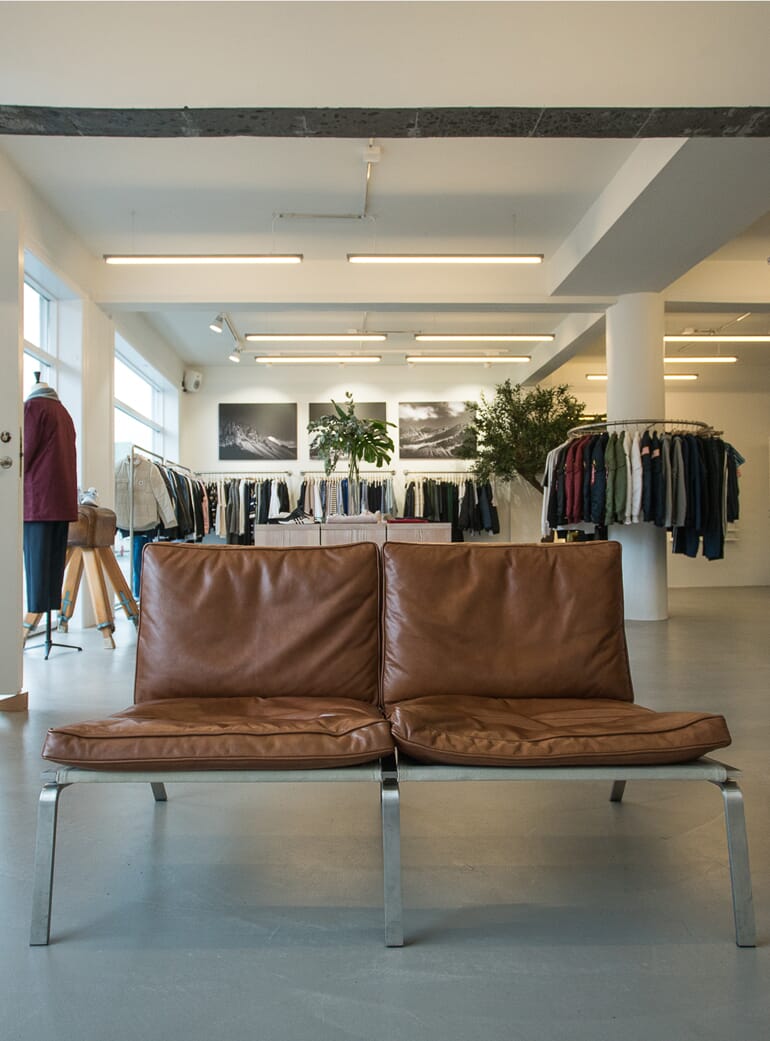 Cognac Leather Two-Seater Man Sofa
Just like the brand's name  - NORR11 is a fusion of 'nordic heritage' and the day that the brand was founded, the 11th of November 2011 - the Nomad Chair takes its name from a contraction between "Nordic" and "Moroccan". Despite its wonderfully simple shape, where the number of joints is simplified to its function only, the Nomad chair has a number of small and considered details that elevate it above your ordinary pew. Including the moulded bamboo frame and the detailed inlaid French bamboo mesh that gives the large surface of the chair a light expression.
+
Fawn Wool / Natural Mammoth Chair
+
Fawn Wool / Natural Mammoth Chair
NORR11's pursuit of creating stylish yet functional furniture manifests itself in the Mammoth Chair. Completely handcrafted using solid oak, the Mammoth is a welcoming modern wing chair that has its arms extend outwards from the back of the seat to create a comfortable, pleasant and almost homelike feeling. It's a chair to build an entire living room around thanks to its extra-special ability of maintaining a clean minimalist look alongside superior comfort and a sense of privacy.
The use of warm LED light and polished brass is what makes this Pipe Pendant Light so effortlessly simple, in terms of both functionality and aesthetic. The pipe is an inventive approach to the old-aged hanging bulb that will be a subtle and unassuming addition to any living space. Plus, the energy-saving lamp can be installed as part of a family with different heights to create a personal installation over a dining table or kitchen counter.
NORR11 co-founder Rune Krøjgaard claims this Shanghai Chair is one of the designs he's most proud of. Which is as good as an introductory sentence than we could've written ourselves to be honest. He does elaborate on that statement, too. "Not only by the looks, but the effort and work which NORR11 has put into the chair. From NORR11's drawings to the final chair, damn, there was a lot of changes and modifications." Those changes has given this modern interpretation of the ancient Chinese Horseshoe Chair a personality all of its own. Specifically, through the high back rest that provides a comfortable support to effortlessly surround the body.
If you're looking for a wall light that will offer maximum impact with a minimal foot print – or a lighting solution to liven up a small living space – then this NORR11 Wall Light will do just the job. The Le Six allows you to create designated zones in your home as the characteristic trumpet shape is designed to create a lampshade effect with optimum light scattering. It can be easily adjusted in any direction to help give your space a multi-functional feel, for reading, for setting the mood – for whatever.
Shop and explore all NORR11 furniture and lighting at OPUMO.
Looking for more interior design hints and tips? Then you'll enjoy this; 6 of the best sofas for any living room.