Many of the design studios that we support at OPUMO base their collections around one, or several, highlight designs. The designs are so memorable that they become almost synonymous with the studios themselves. Take A Day's March for example, the Original Overshirt is a stalwart of the label's collections. Similarly, Flos' IC collection springs to mind as soon as the studio's name is mentioned. When it comes to NORR11, we think that the Samurai Chair forms a strong foundation to the collection, embodying the general design ethos of NORR11.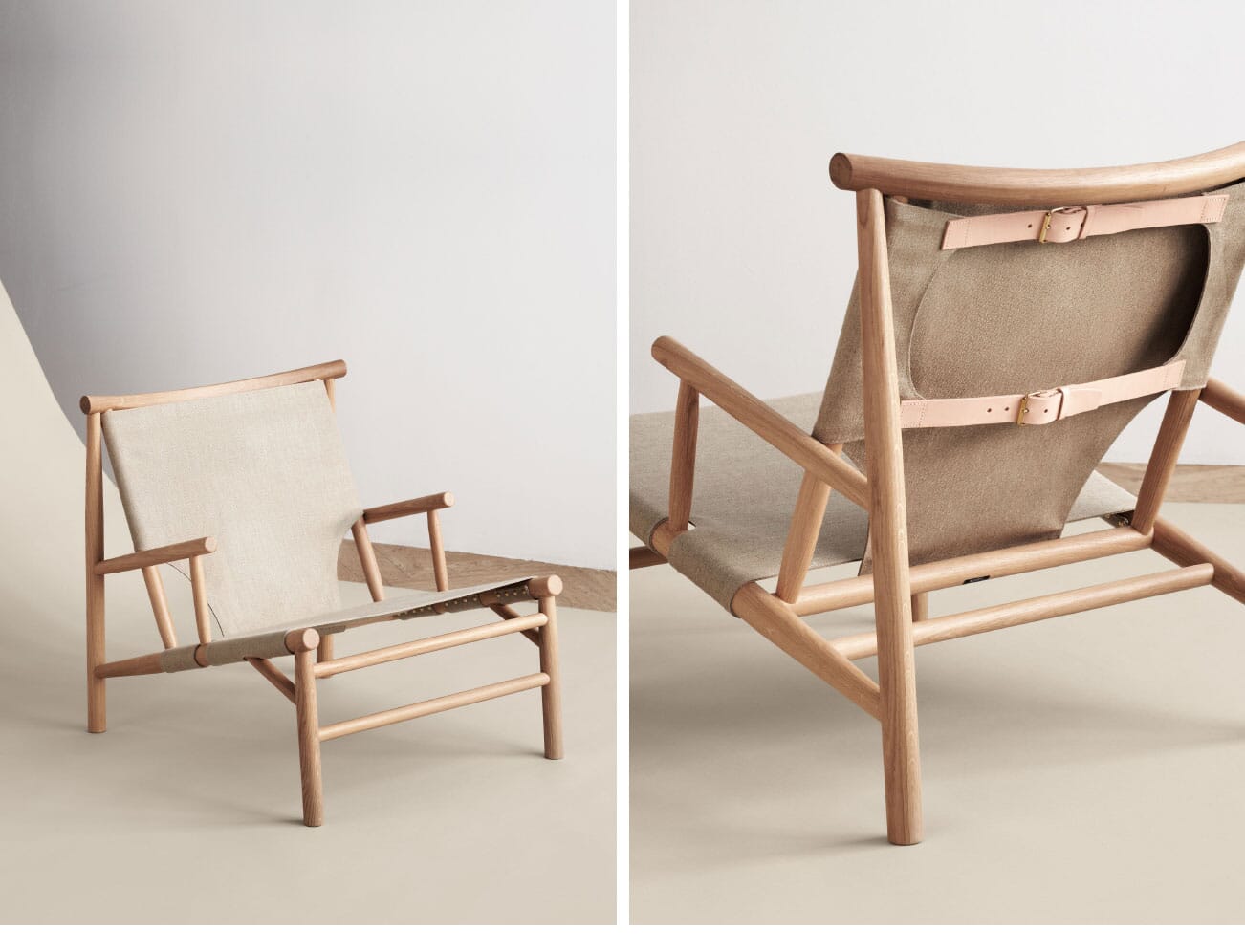 The Samurai Chair is the brainchild of two designers: Kristian Hansen and Tommy Hyldahl. Kristian prioritises functional, considered design, creating it through a combination of traditional design methods and new techniques. Tommy has set the creative tone for NORR11 since 2010, working with various designers and succeeding each time to preserve the studio's DNA.
We always try to see below the surface of designs because it's often the process behind a piece that makes it so special. With this in mind, we caught up with Kristian to find out a little more about NORR11's Samurai Chair.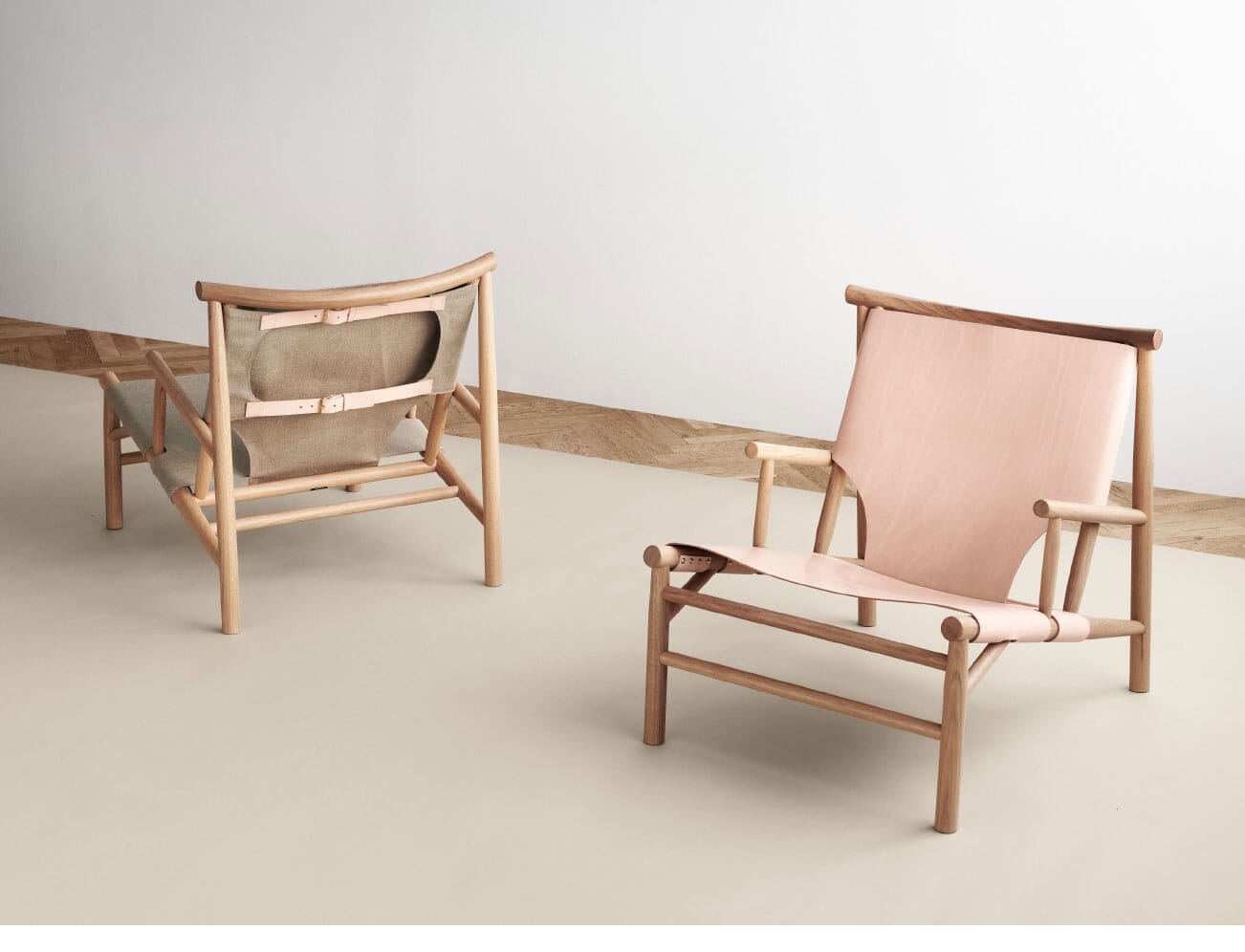 You set about creating the Samurai Chair after studying hunting chairs of the mid-20th century, but what was it about traditional hunting chairs which captured your imagination and inspired the Samurai?
Kristian: I've always been fascinated by the slope and sharp angles of low-slung hunting chairs. The construction somehow looks impossible. I started wondering if this could be done in a turned oak timber section, to create a lighter and modern take on the style, which has not been renewed in almost 50 years.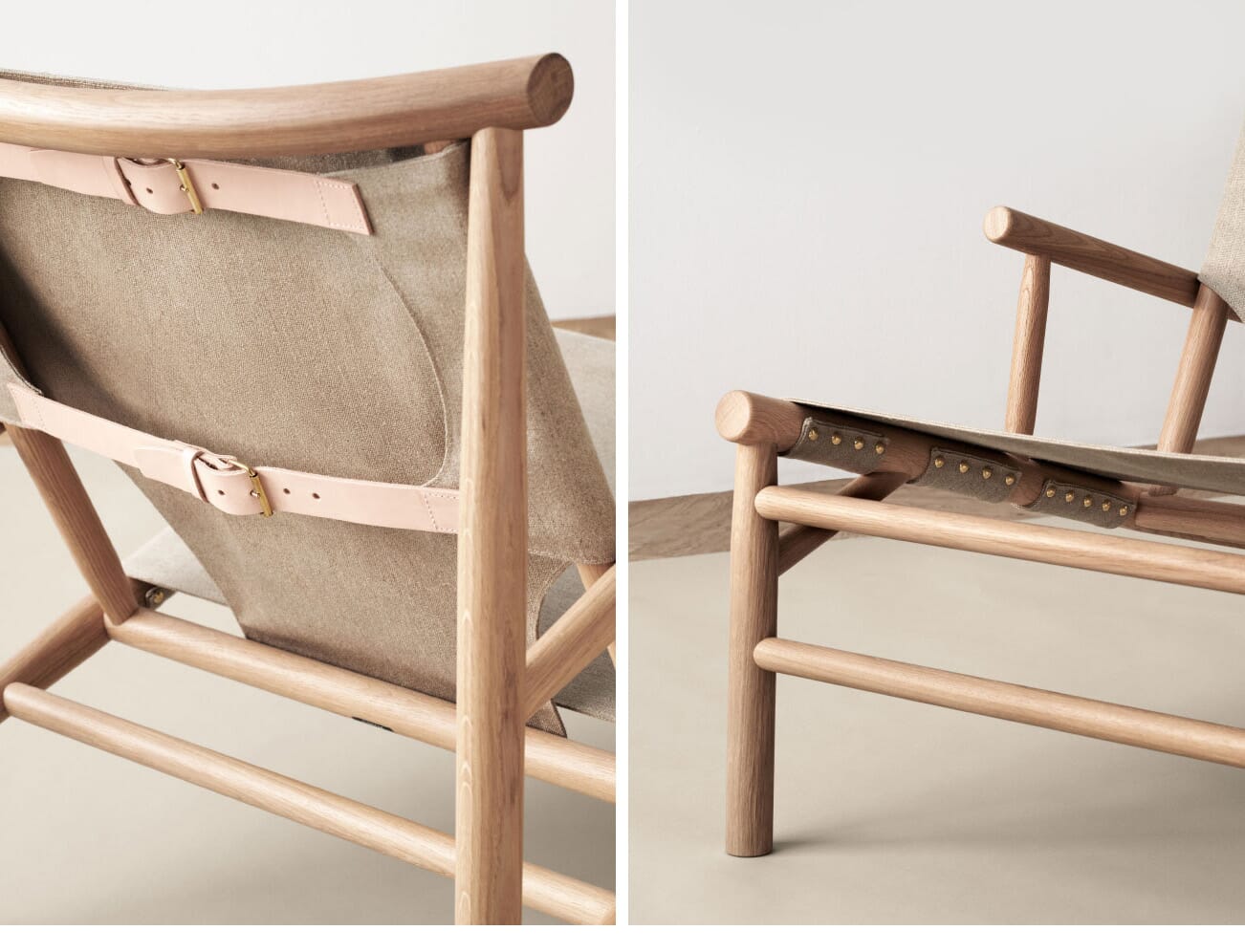 And when you discovered that it was possible to make using turned oak, how did you set about updating the style?
Kristian: Actually, the turned oak timber section is the main update that we gave the design. Using these materials meant that the chair appeared simpler and lighter. In fact, although the chair looks much more modern, it's inspired by traditional Japanese carpentry and Danish stick chairs from the '50s.
For us, and I guess for many of our readers, the idea of creating a chair from start to finish is pretty unimaginable. How long did the design process take for the Samurai Chair?
The design process took about a year from the first sketch to the final product. A lot of the process happened outside of our studio in Copenhagen. We spent quite a lot of time developing and testing the design at a family-owned factory with more than 100 years of experience within furniture production.
After all of that time working on this design, it must be quite a feeling to see the final design in production and being used. What's your favourite aspect of the final product?
For me it has to be the Japanese-inspired wooden joints. I think they're sophisticated and complex, but at the same time appear very simple.