The argument that many have against the world of minimalist furniture is that it lacks character. We think that this is an oversight, in fact, we'd go as far as saying that minimalist furniture has to have a stronger character than other styles to stand out, and it takes more thought to instil something with subtle character than a loud statement. We could debate this all day, but we thought that instead of posing arguments, we'd just do a run down of Design House Stockholm's chairs. Design House Stockholm, founded in 1992, boasts a collection of chairs oozing minimalist character.
A self-dubbed 'publishing house for Scandinavian design', instead of enlisting the work of one designer for a product, all designers are encouraged to pitch ideas for all parts of the product's journey, resulting in a collection that encompasses the design mentality of the whole Design House Stockholm roster. At its foundations the brand stands for simple, effective design, though you'll notice that each piece has a strong personality too.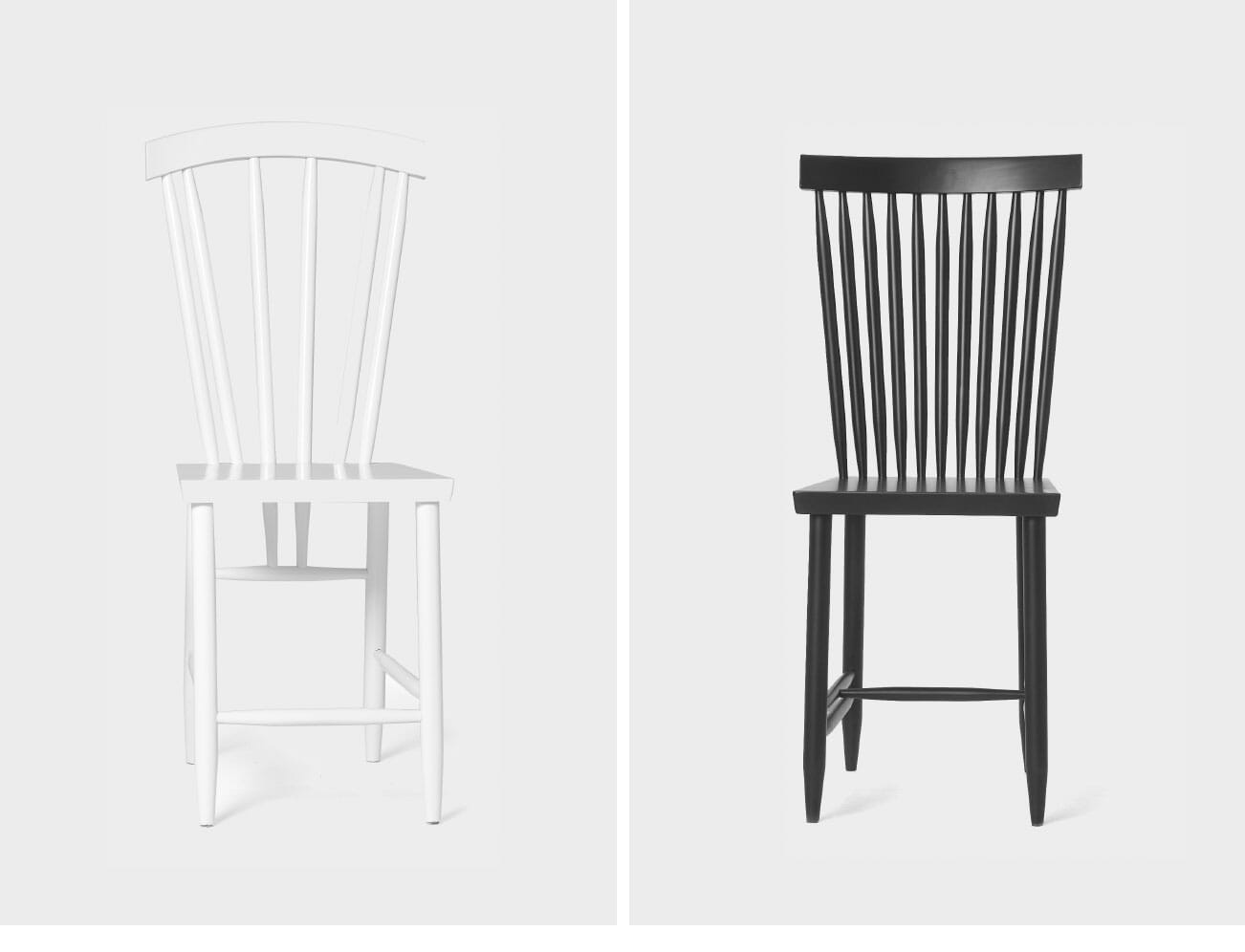 Dining room chairs
Design House Stockholm White Family No.4 Dining Chair
Designed by Lina Nordqvist, the series Family Chairs comprises of four wooden dining chairs, each set apart by its own unique personality, much like any other family. Taking design cues and referring back to her childhood, the basic design of each chair is a traditional Swedish stick-back chair. No.4 features one crooked back support, instilling the chair with a sense of lived history.
Design House Stockholm Black Family No.2 Dining Chair
For those who, understandably, might find it difficult to see one support out of place on their chair with no power to fix it, we present Family No.2 Dining Chair. No.2 has everything in order, it's perfectly proportioned but we like the idea of No.2 and No.4 side-by-side.
Chairs for the living room
Design House Stockholm Black / Black Torso Lounge Chair
Aiming to combine two of her passions – fashion and furniture design – designer Lisa Hilland conceptualised the Torso chair, a chair that can be dressed. Harking back to traditional Swedish crafting techniques, the woven leather support is inspired by old-fashioned hunter chairs. It's connected to history as well as the designer's life and it's one of the sleekest chairs we've seen – the Torso chair is the perfect living room design statement.
Design House Stockholm Black Ash Wick / Wooden Chair
You've seen something like it before, but not quite. Replacing the iconic design's traditional plastic seat, designers Karl Malmvall and Jesper Ståhl have installed a structured laminated wood seat. The material change comes as Karl and Jesper see it as a more pleasant, comfortable material than plastic which is often too cold or too hot.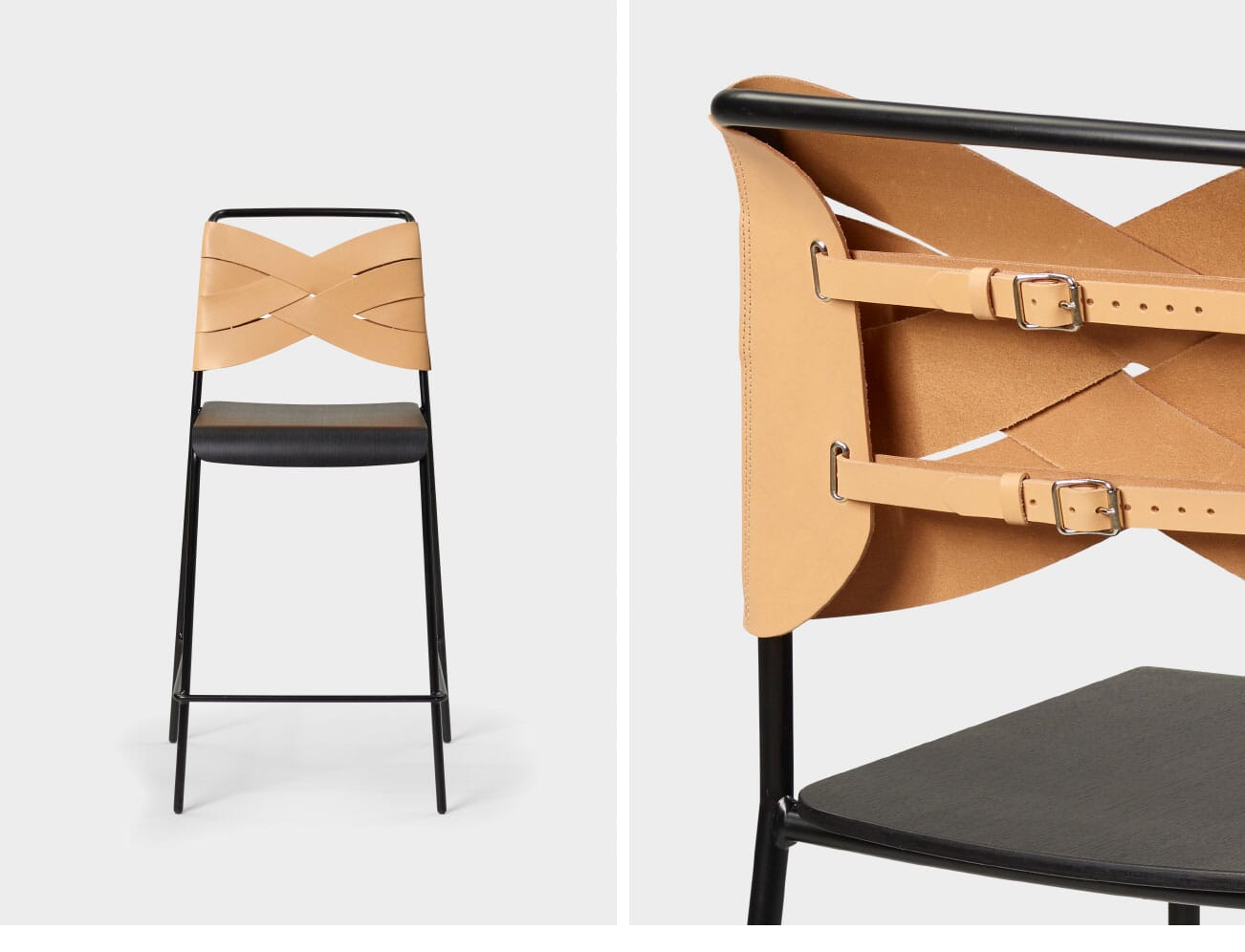 Kitchen seating
Design House Stockholm Black / Natural Torso Bar Stool
Part of the same series as the Torso chair, this bar stool is also designed by Lisa Hilland under the same brief: combining fashion and furniture design, her two loves. The stripped-back design is characterised by the woven leather back support that stands out in a tan hue from the all-black base and seat. This minimalist structure will fit seamlessly into a room of any style.
Shop all Design House Stockholm.
Cabin Stokkøya continues in the same vein of Scandinavian style with mountains of character.