Dining chairs are all too easily ignored when it comes to designing our living spaces. An afterthought, you might say. And yet these are chairs that will witness the best of life, love, laughter and - we'll leave this bit to you - some fine meals, too. Luckily, there's no shortage of design-led options for your next wooden dining chairs, ones that, we'd humbly suggest, will instantly add to your stylish interior while simultaneously providing the ideal setting for weekend brunches, languid lunches and the most upscale of dinner parties. Our pick of the best wooden dining chairs coming up, and first a few thoughts on what to bear in mind as you choose.
What to bear in mind when buying dining chairs
First and most obviously: where are you chairs going? Around a table in a dining room? Or in your extended kitchen? Elsewhere? Location is all-important, so make sure that - decor and style-wise - the chairs that you've set your heart on are going to fit in with the pieces that you already have, and the interior that will surround them.
Remember that Scandinavian-inspired design will meld with and enhance just about any look. The greater the heritage - depth you might say - of design, the more your new chairs will add to your interiors. A named designer is not only a conversation starter but adds to the idea that you've invested in more than a chair. Some pieces truly are functional works of art.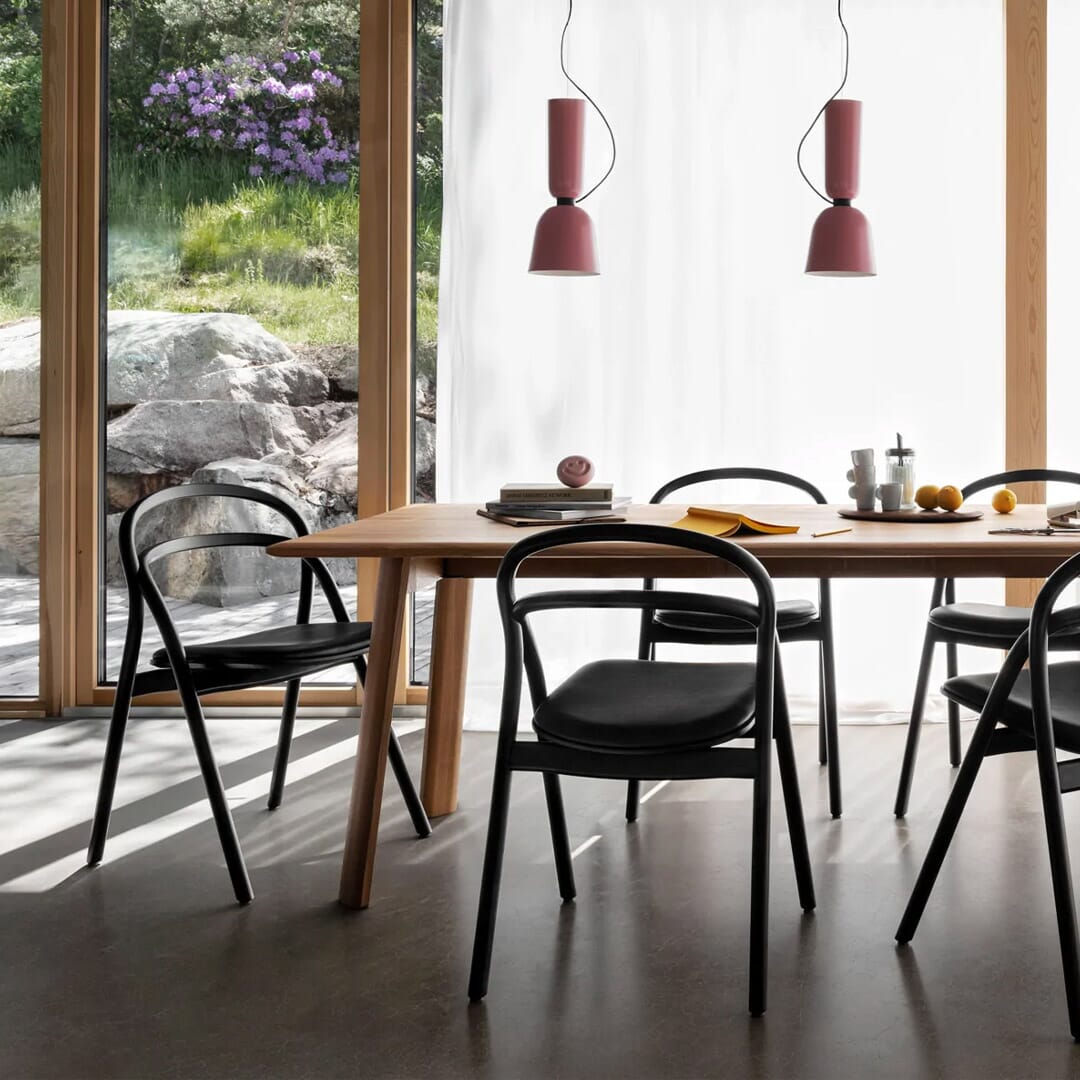 Consider how many chairs you're going to need, and whether you'll need to store all or some of them between larger occasions. Stackable chairs are not only functional - they are increasingly an elegant option too. You'll be surprised how, even stacked in full view, the right chairs awaiting their next usage become a sculpture all of their own.
All of our selections take comfort as a starting point. That, after all, is key to what form-follows-function design is all about. Some add padded cushions for that extra touch of luxury. Could they double as home office chairs? Chosen well, we'd say so, so add versatility to your list of needs if that's a requirement.
All that's left now is to take a look at our selection of the best wooden dining chairs. That and the menu for your next stylish gathering.
Best wooden dining chairs in 2023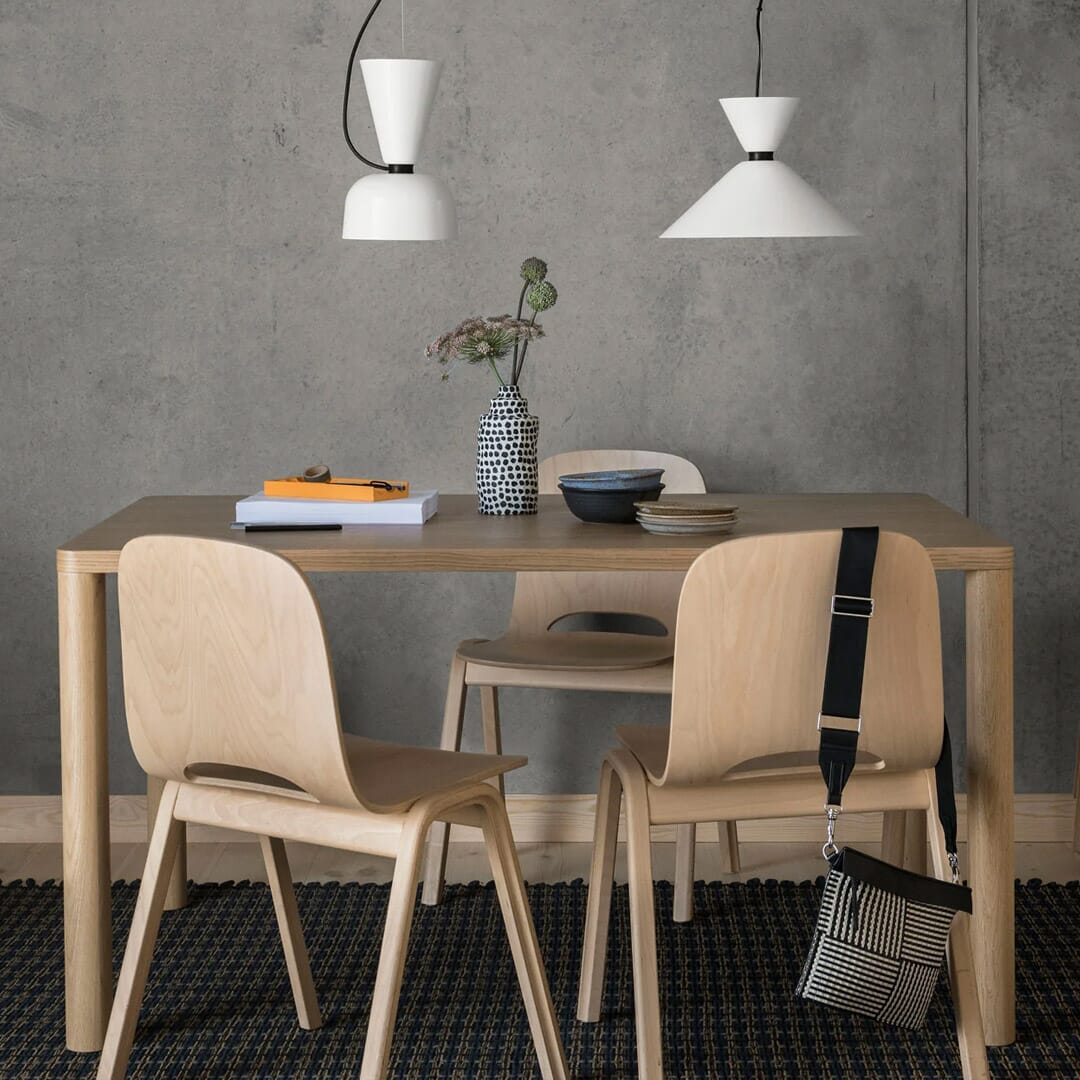 Hem Touchwood Chair by Lars Beller Fjetland
Scandinavian minimalism, designed for your everyday. Simplicity and an honouring of the finest natural materials is at the heart of Norwegian designer Lars Beller Fjetland's design philosophy, here on meticulously realised display in his Touchwood Chair, designed for Hem. Lacquered natural beechwood is moulded into a quietly sinuous shape for a continuous form that not only melds with each and every decor mood, but is durable to commercial standards too.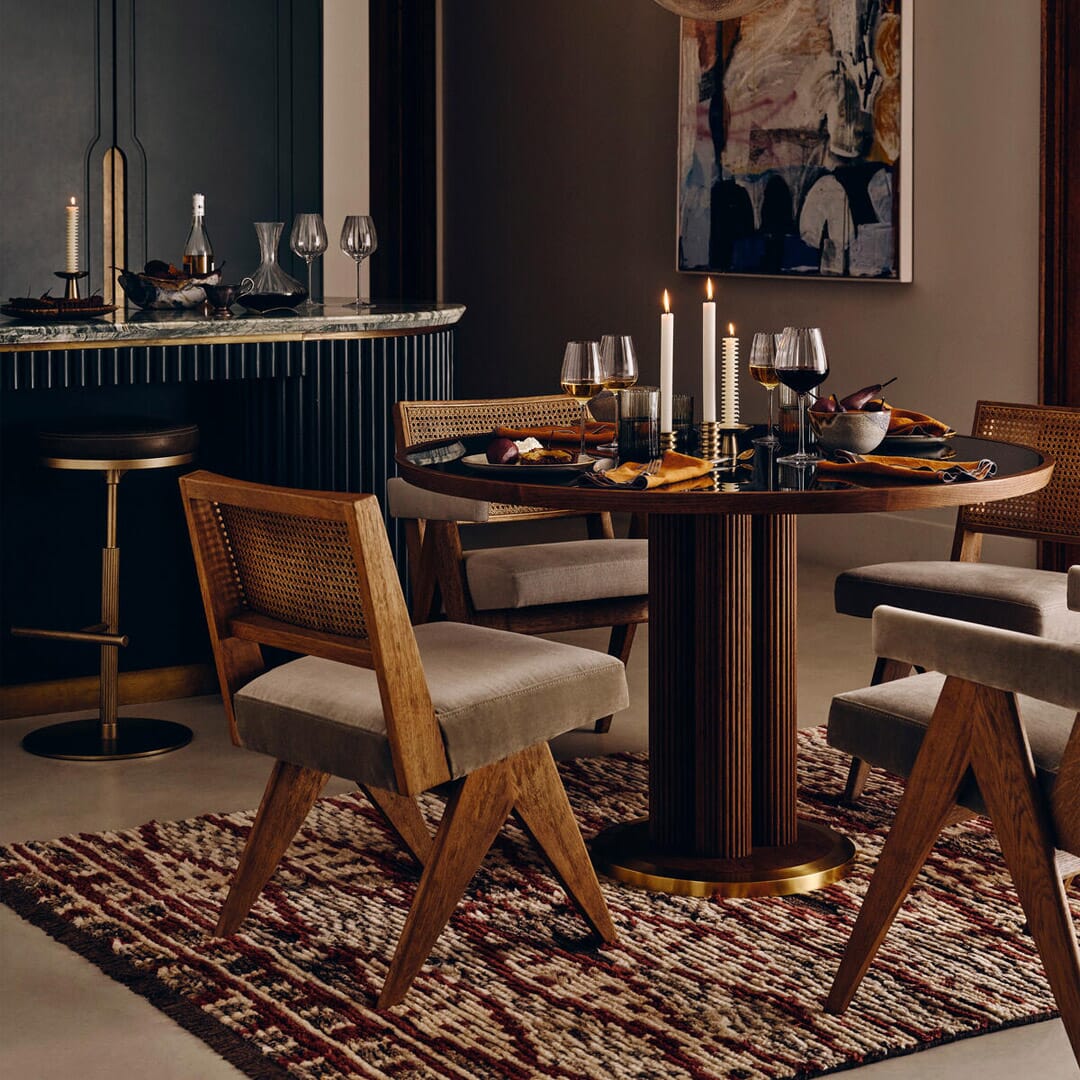 Soho Home Fern Velvet Hayward Dining Chair
Designed for Soho House's on-trend brutalist 180 House in central London, Soho Home's Hayward Dining Chair combines form-follows-function design with celebration of materials, in essential brutalist fashion. Solid oak frame has wire-brushed finish, while the back of the chair is in natural woven cane for contrast and support. Super-soft velvet cushion ensures comfort. Like brualist concrete, this is a chair that invites a tactile touch.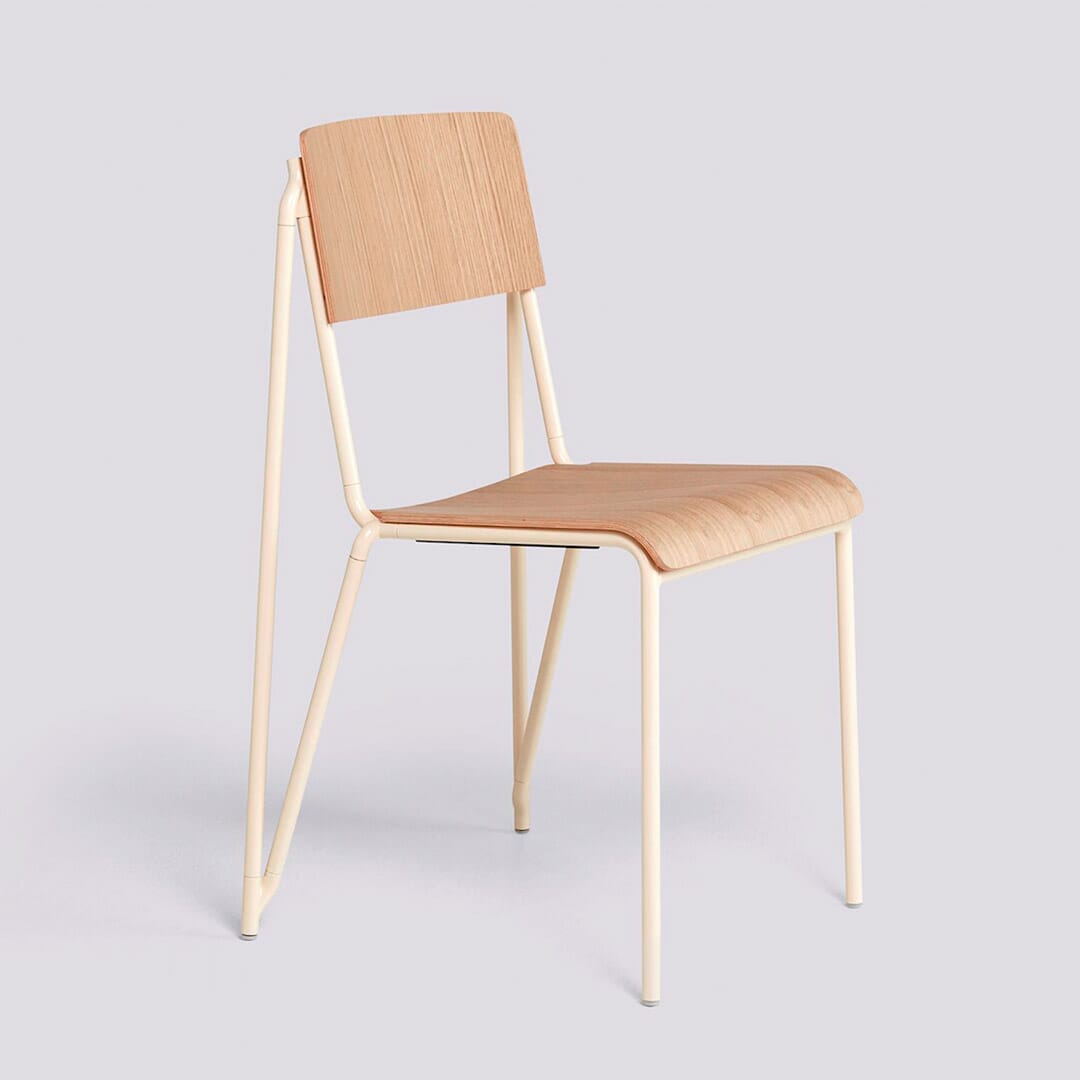 Hay Petit Standard by Daniel Rybakken
Multiple award-winning Norwegian designer Daniel Rybakken has been on something of an obsessive journey to create his Petit Standard, perfected over the last eight years for Hay. Idea is to create a highly stackable chair - and to make the stackable elements an intrinsic and attractive part of the Petit Standard's design. Die-cast steel and aluminium tubing create an eye-catching silhouette, contrasting with oak veneer seat and backrest.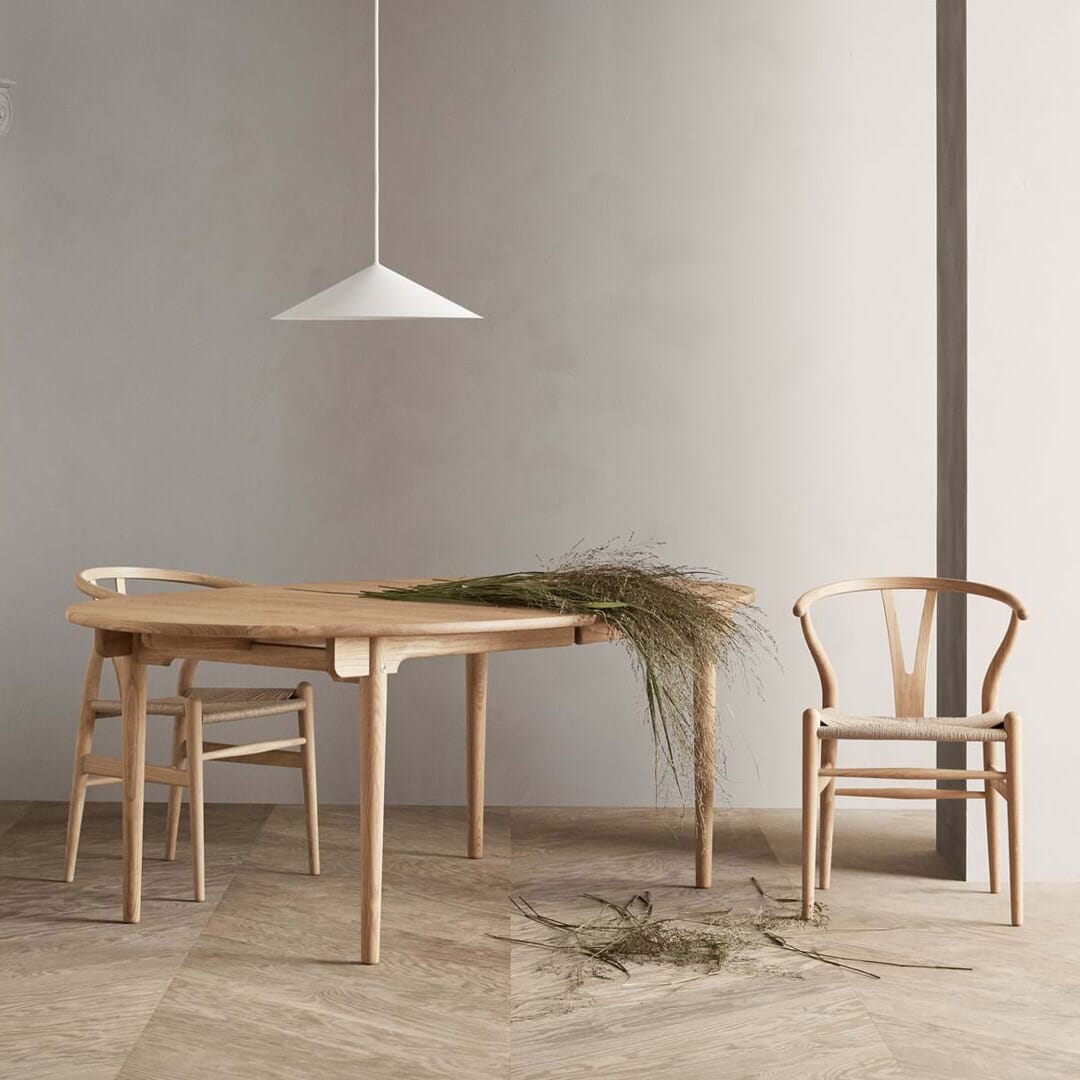 The Conran Shop CH24 Wishbone Chair by Carl Hansen & Søn
Mid-century modern artistry for your home, designed in 1947 by Hans J Wegner, rightly known as the master of the chair. The CH24 is - of some 500 chair designs - regarded as Wegner's signature piece, here meticulously revived in the Danish studios of Carl Hansen & Søn, and hand-crafted in more than 100 production steps. Inspiration was an antique Chinese chair, and today's CH24 features a steam-bent top rail and signature Y-shaped detailing. Simply brilliant and available at The Conran Shop.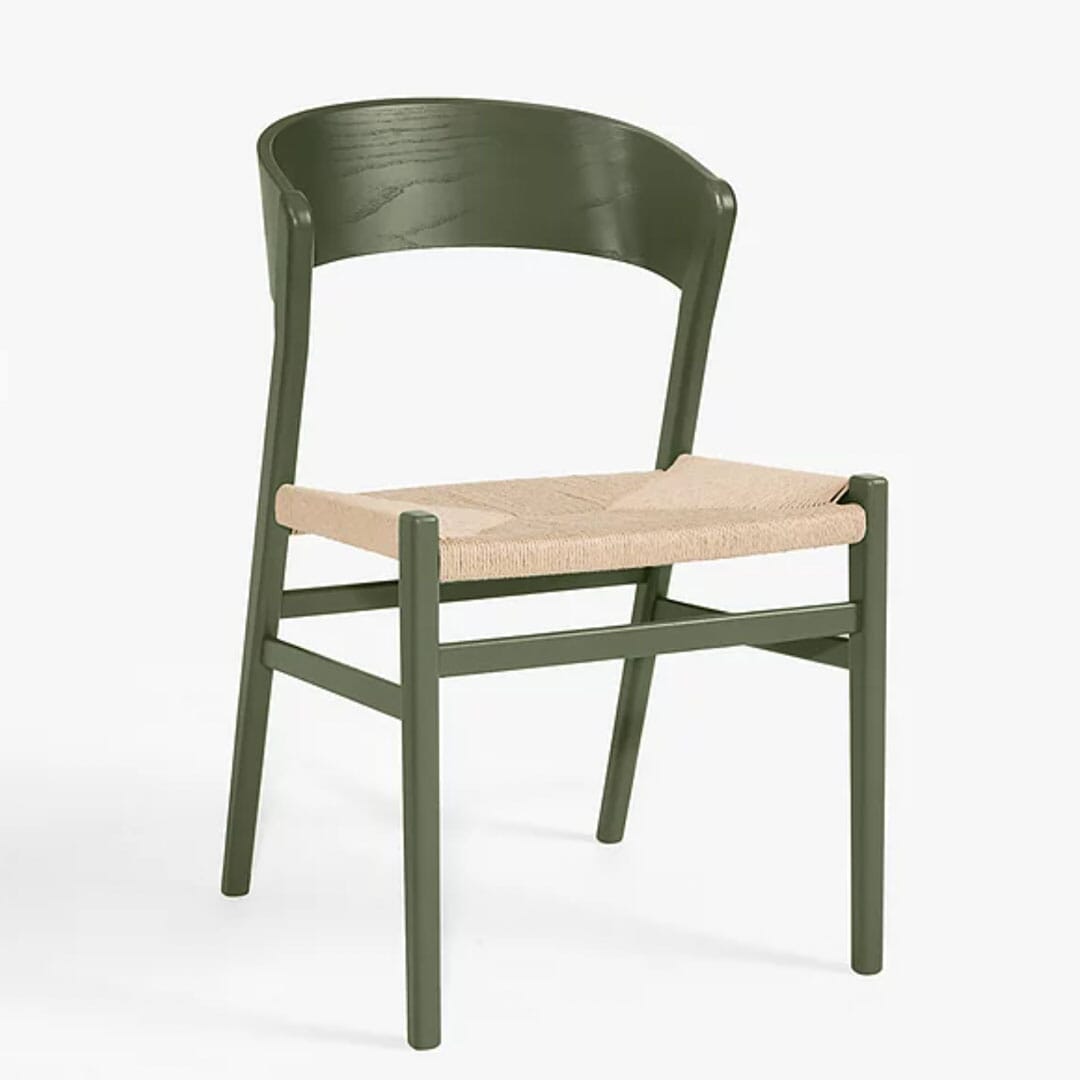 John Lewis Scandi Dining Chair
Trust John Lewis to come up with the ideal stylish and comfortable option. Here, their highly regarded team of in-house designers have drawn on the minimalist elegance of Scandinavian design. FSC certified - and thus sustainable - ash wood is steam bent to create a relaxed, curved back, contrasting with subtle, square-set frame. Signature seat is created from - conversation point right here - 190 metres of paper cord. Lacquered for durability.
Graham & Green Black Bistro Chair
Classic French bistro style, inspired by 19th century design and equally at home as an all-occasion kitchen chair, or at your next elegant dinner party. Elegantly bent birchwood is used in construction, in the traditional time-honoured fashion, black finish is straight out of your favourite Paris café and will add the patina of age as Graham & Greene's Black Bistro Chair becomes an essential part of your life. Lightweight, stackable and easily stored.
These easy bedroom upgrades will make all the difference.
---
---