It's the room of the house that we easily spend the most time in, so it pays to invest in our bedrooms. But what exactly can be done to spruce up your sleep space? From lighting to bedding, artwork to metalware, here are some simple yet effective – and oh-so-affordable – upgrades that will instantly transform your bedroom. Prepare to create the room of your dreams...
Easy bedroom upgrades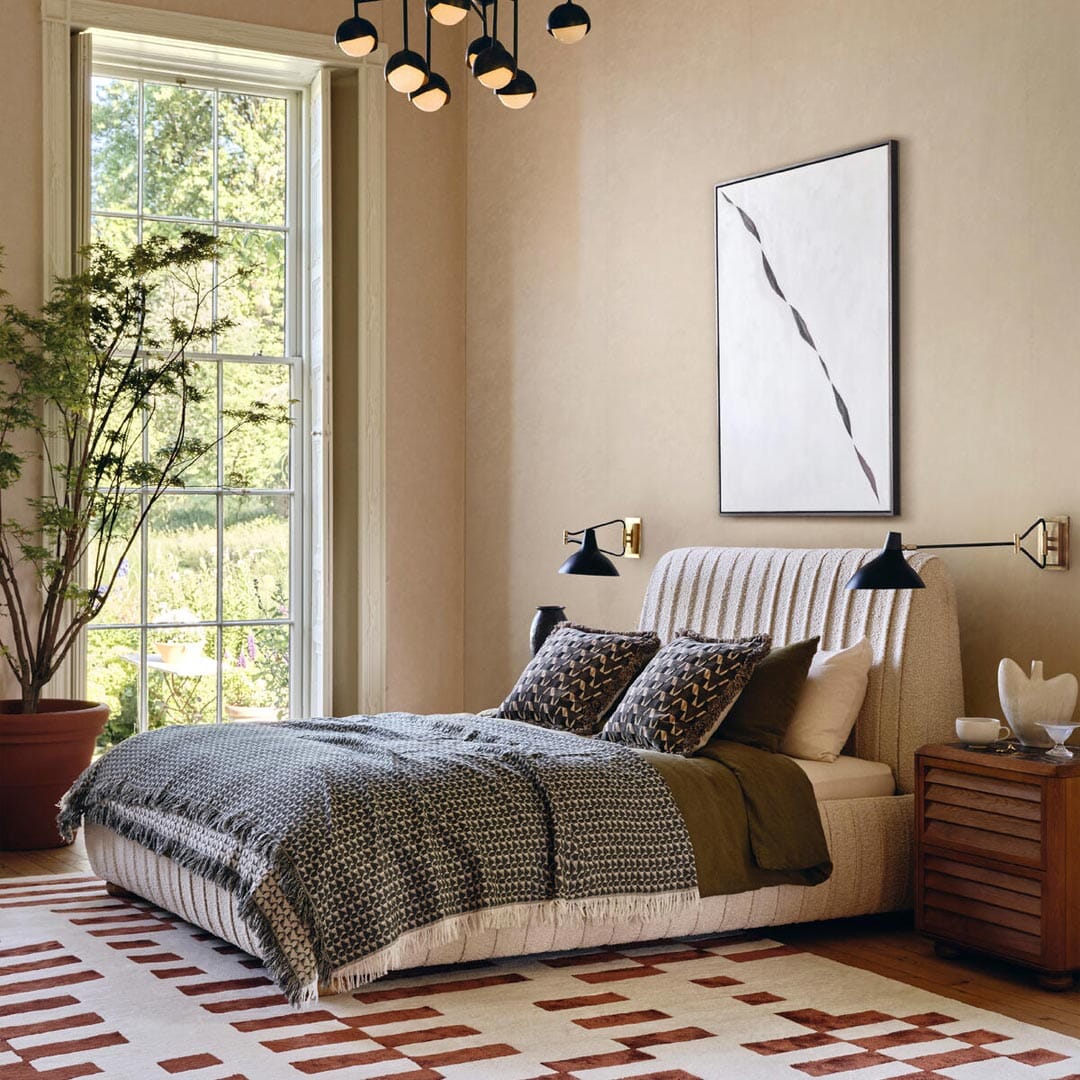 Use art to add character
The quickest and perhaps easiest way to spruce up a bedroom is to fill those empty walls. The simple addition of a few pieces of artwork can instantly enliven a space, providing a unique focal point while reflecting your personality and taste. If you're not quite sure where to start, Soho Home has an expertly curated selection of original artworks and printed editions. Choose from artworks by a range of talented emerging and established artists working across a variety of art genres and mediums. Prices range from £200 to over £7000, so there's something for every budget.
---
---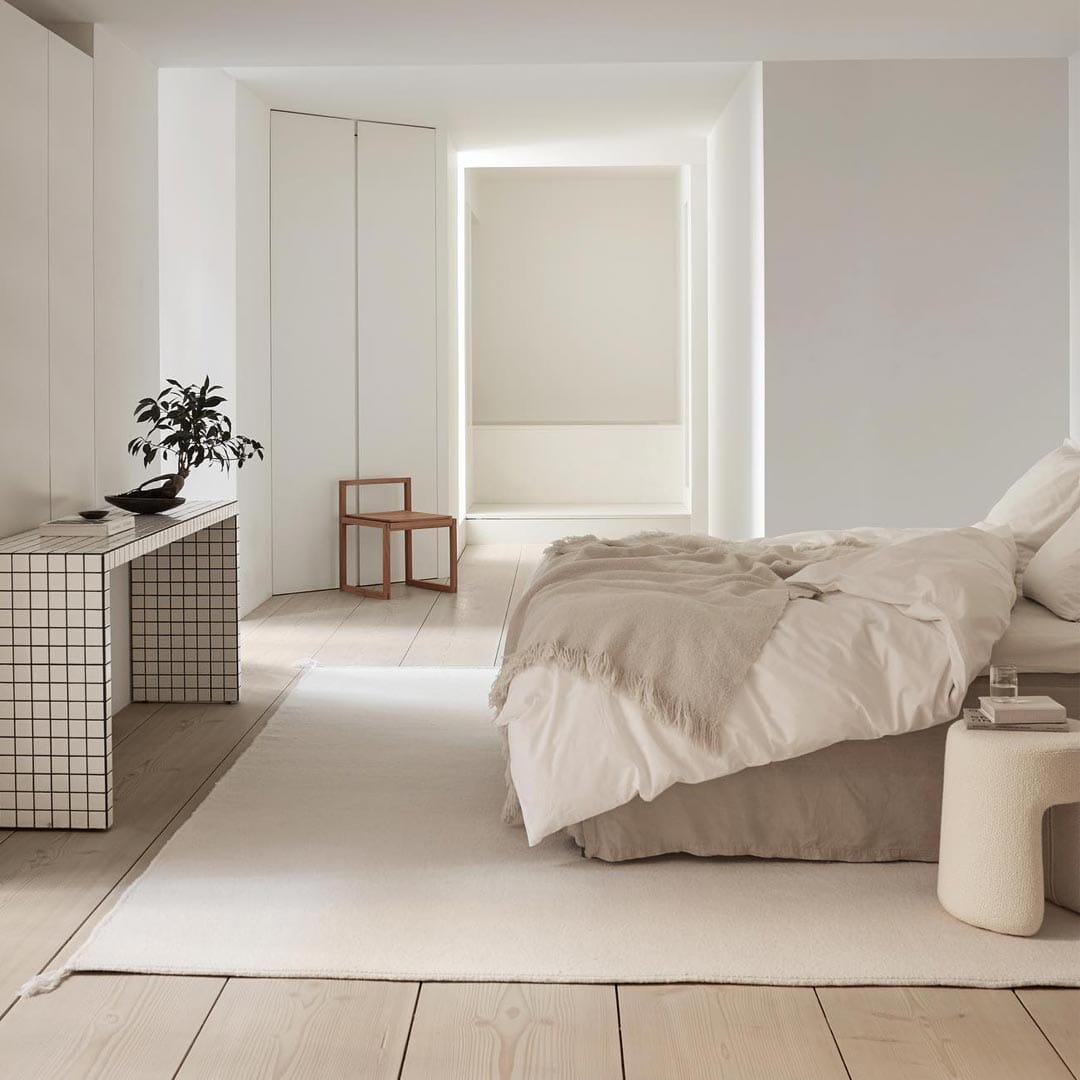 Add a soft rug
A softly textured rug will create instant warmth in your bedroom, whether you have carpet flooring or floorboards. For a well-made rug that will look great and stand the test of time, Nordic Knots has you sorted. Drawing inspiration from Scandinavian landscapes and architecture, the Swedish rug label creates stylish rugs using natural fibres like New Zealand wool and jute. From minimalist rugs in nature-inspired hues to bold, colourful statement designs, Nordic Knots does it all to a supremely high standard.
---
---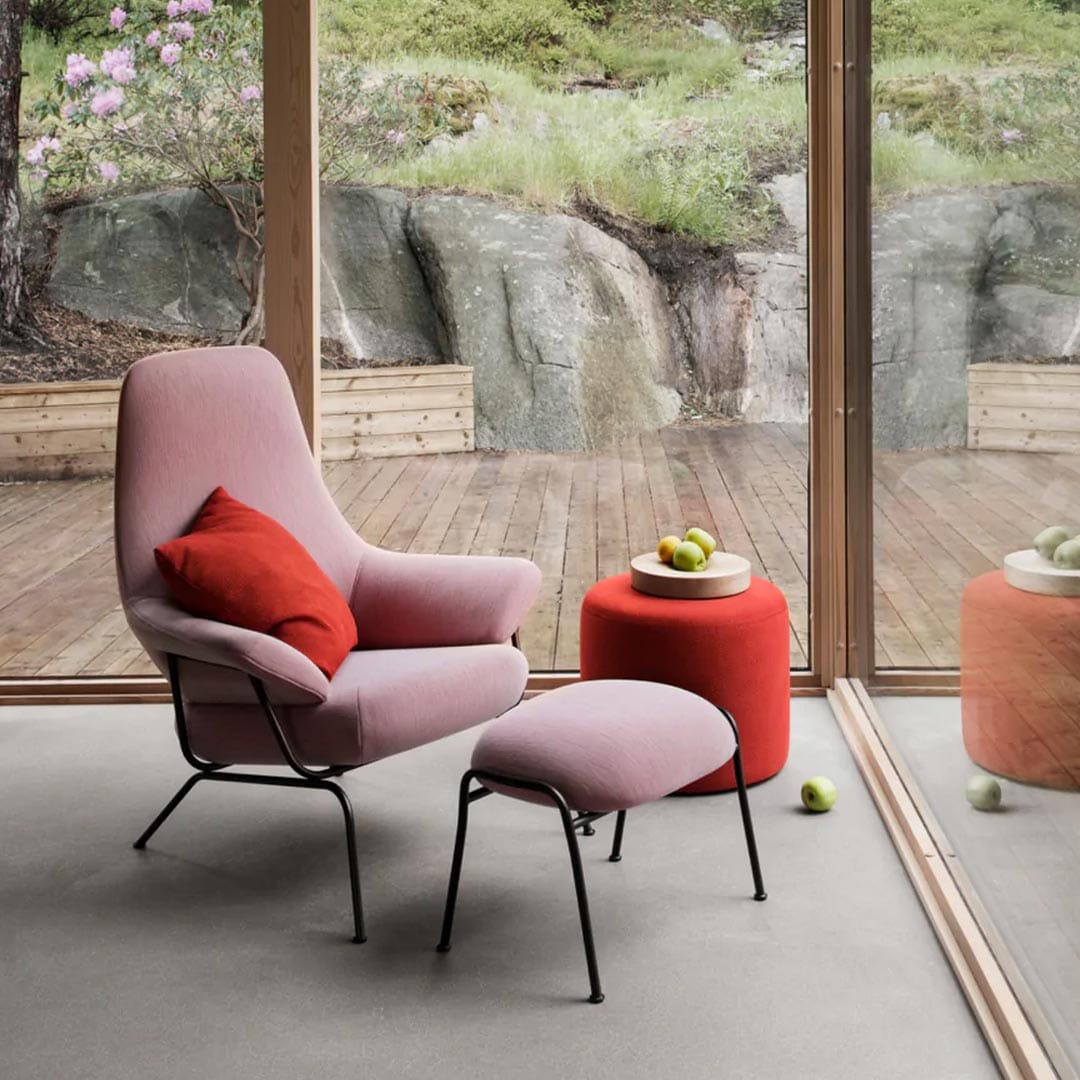 Create a cosy reading corner
If you're lucky enough to have a large-ish bedroom with enough space for an armchair, take the opportunity to create a separate chill-out space – perhaps in a corner or by a window – where you can read or simply just relax. Invest in a comfortable chair: the Puffy Lounge Chair from Swedish furniture powerhouse Hem gets our pick for its marshmallow-like softness and we also love Hem's Hunk Lounge Chair for its unique sculptural quality. Add a blanket (try one of Hem's colourful throws) to really up the cosiness.
---
---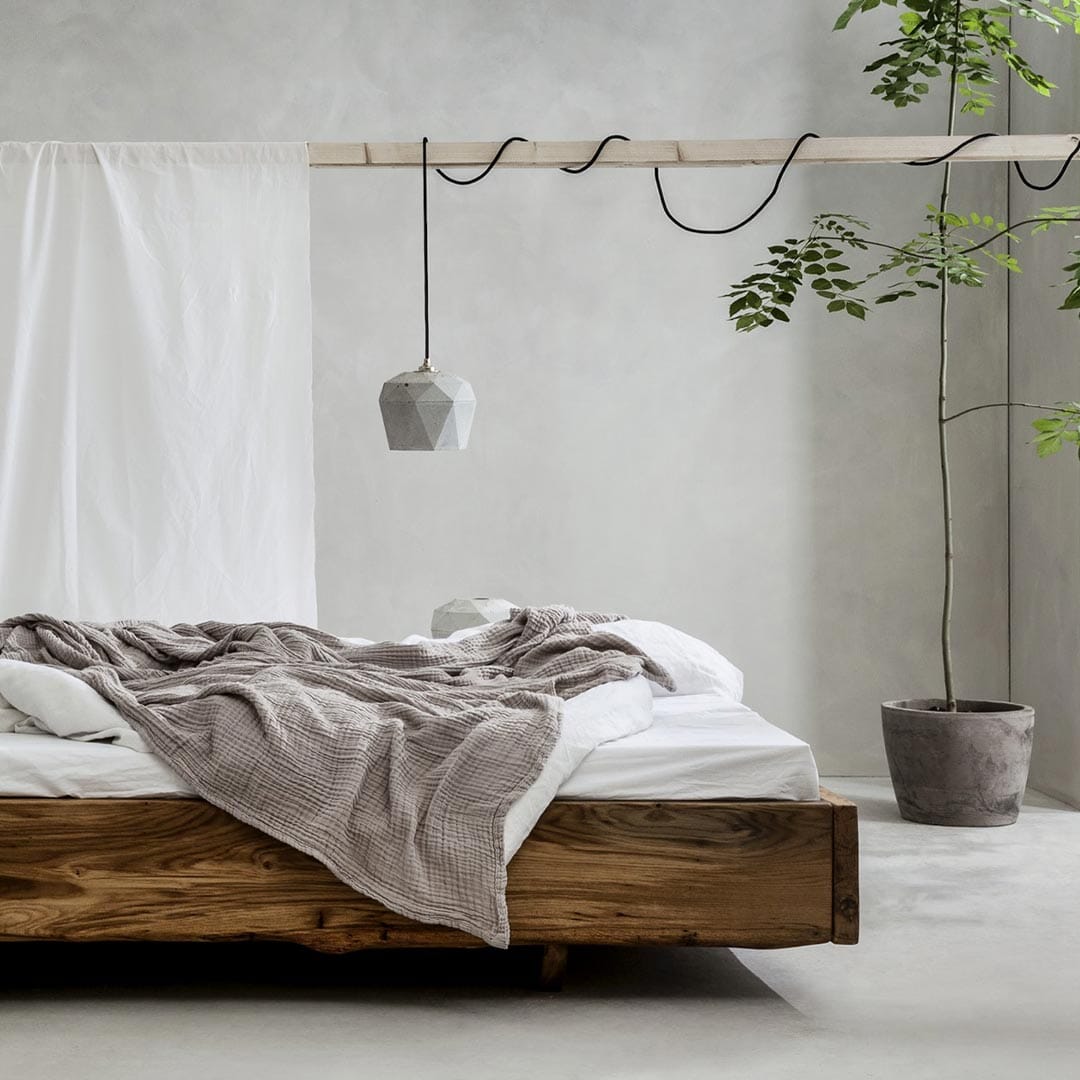 Use lighting to create atmosphere
Never underestimate the power of good lighting. It can instantly transform the mood of a room. When it comes to bedroom lighting, opt for warm, non-directional lights with a dimmer to maintain a relaxing atmosphere. Berlin-based GANTlights produces timeless designer lamps with architectural character. The combination of rough concrete with sleek brass fittings and gold tones offers an intriguing tension between weight and weightlessness as well as a sense of rugged refinement. Hang one of the brand's pendant lights from the ceiling as a stylish alternative to a regular ceiling light.
---
---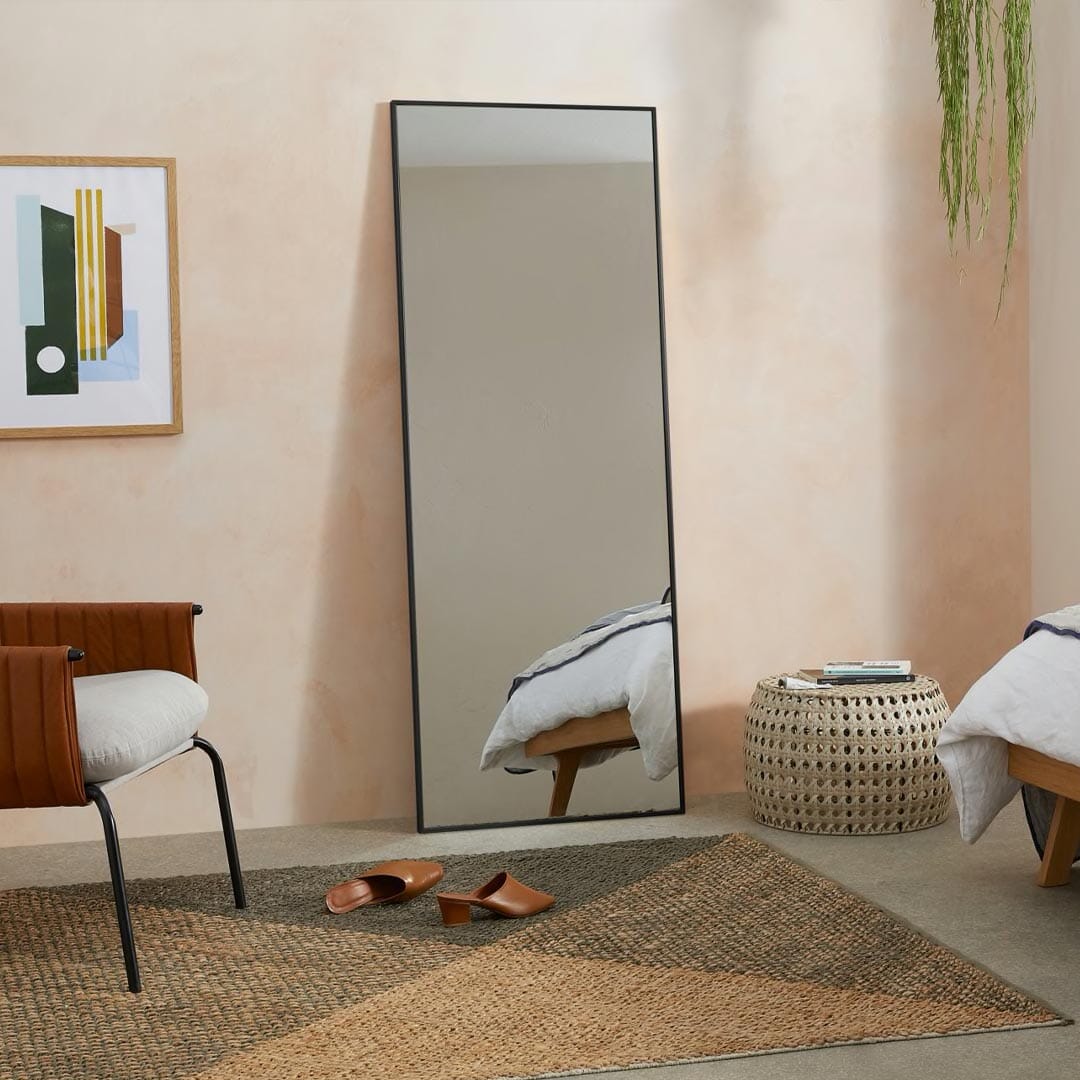 Create the illusion of space with a mirror
If your bedroom is on the smaller side, a mirror (or a few mirrors) will instantly create the illusion of more space. A beautiful mirror is also a statement piece in itself (as well as a handy tool for checking your outfit in the morning). For contemporary mirrors in a variety of shapes and sizes, Made should be your go-to. The brand offers options ranging from small and simple wall mirrors that are ideal for hanging over a dresser to larger and more elaborate full-length styles.
---
---
For more interior inspiration, check out these must-follow Instagram accounts.
---
---