There is an overwhelming array of lighting options available on the homewares market right now — from wall lights to floor lamps, table lamps and even neon lighting. One of the most versatile styles of lighting, and a firm OPUMO favourite, is pendant lighting. Statement pendant lights offer an easy way to immediately transform a space, acting as unique focal points in a hallway, landing or above a desk or kitchen island. Here are three of our favourite pendant lights at the moment.
Best pendant lights in 2023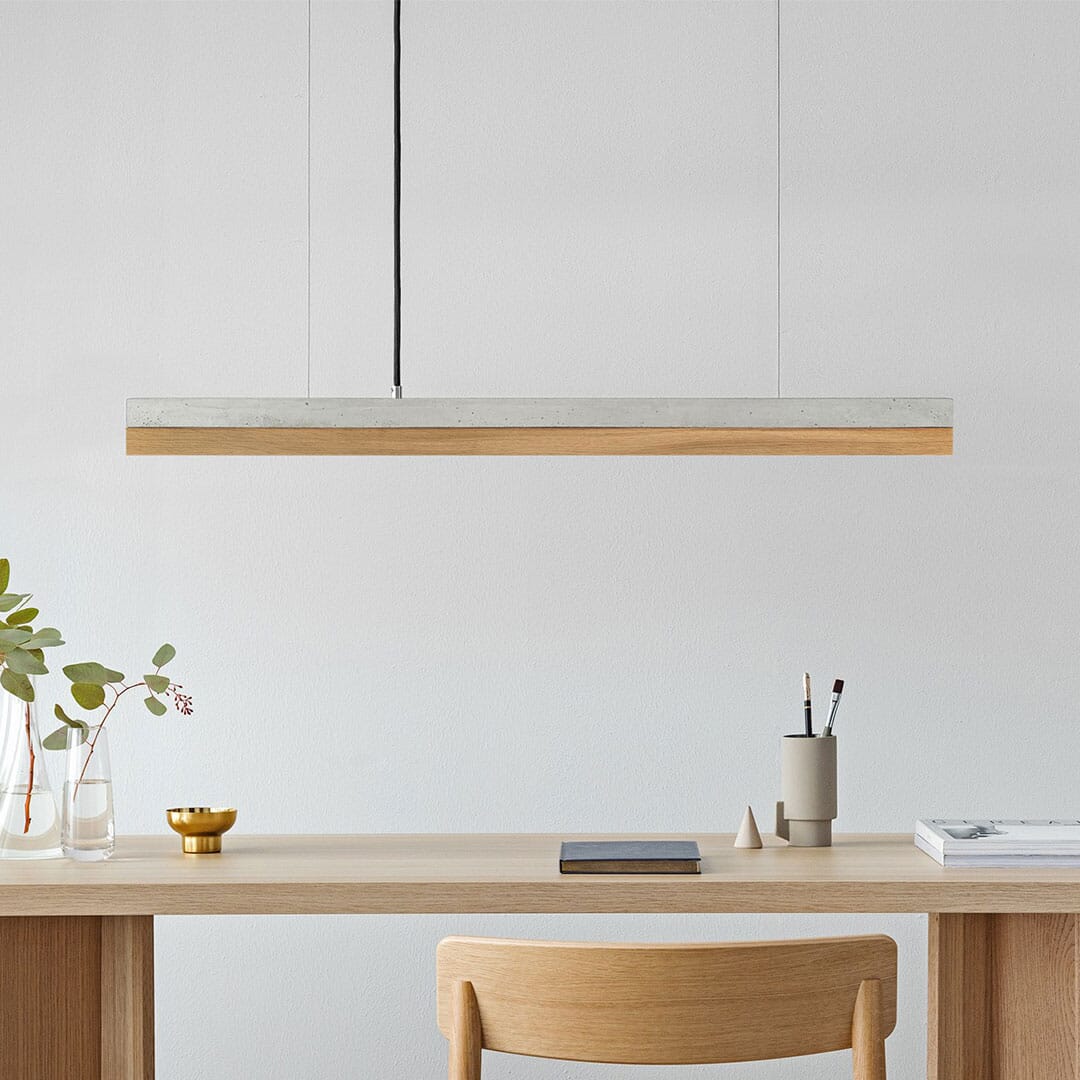 GANTlights Light Grey Concrete / Oak C1 Pendant Light
GANTlights' unique pendant lights are renowned in the lighting market for their rugged yet refined design. The Berlin-based label was founded by architect and designer Stefan Gant, who combines concrete and marble with precious metals to meticulously handcraft each item. This rectangular pendant light epitomises the GANTlight's architectural aesthetic, combining natural oak wood with rough concrete for a sleek, contemporary look. Hang it over a long dining table for a striking focal point that's bound to impress guests.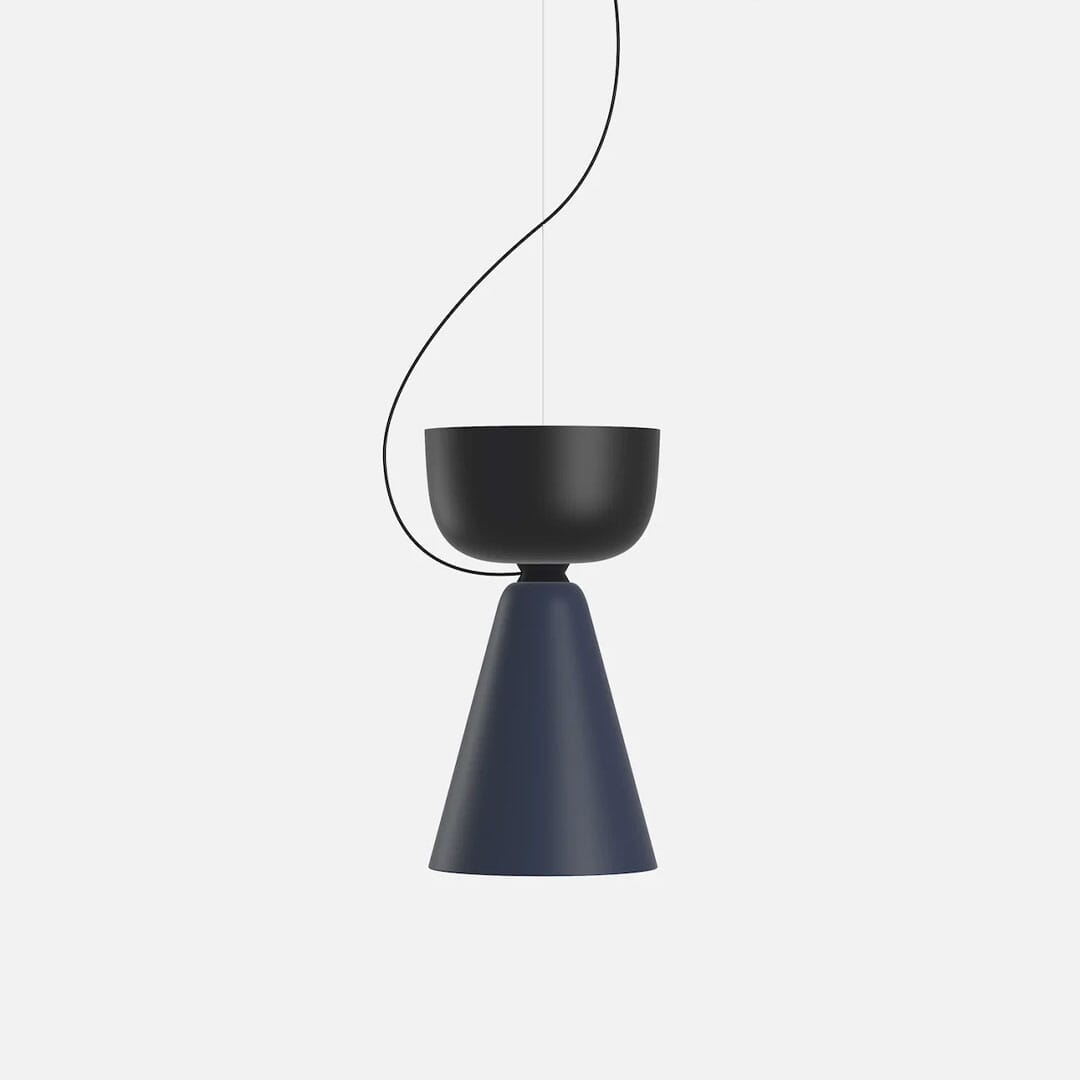 Hem Alphabeta Pendant Light Uno by Luca Nichetto
Swedish furniture powerhouse Hem is our go-to brand for innovative Scandi-style interior additions. The brand's pendant lighting designs combine functionality and versatility with a playful aesthetic for stylish additions to any space. Need proof? The modular Alphabeta lighting system – designed in collaboration with renowned Venetian designer Luca Nichetto – epitomises Hem's characterful offering. The bidirectional configuration means that it emits light from both the top and the bottom of the shade – so that you can simultaneously enjoy spotlight and ambient light. Make it work for your home by choosing from a variety of pendant holders.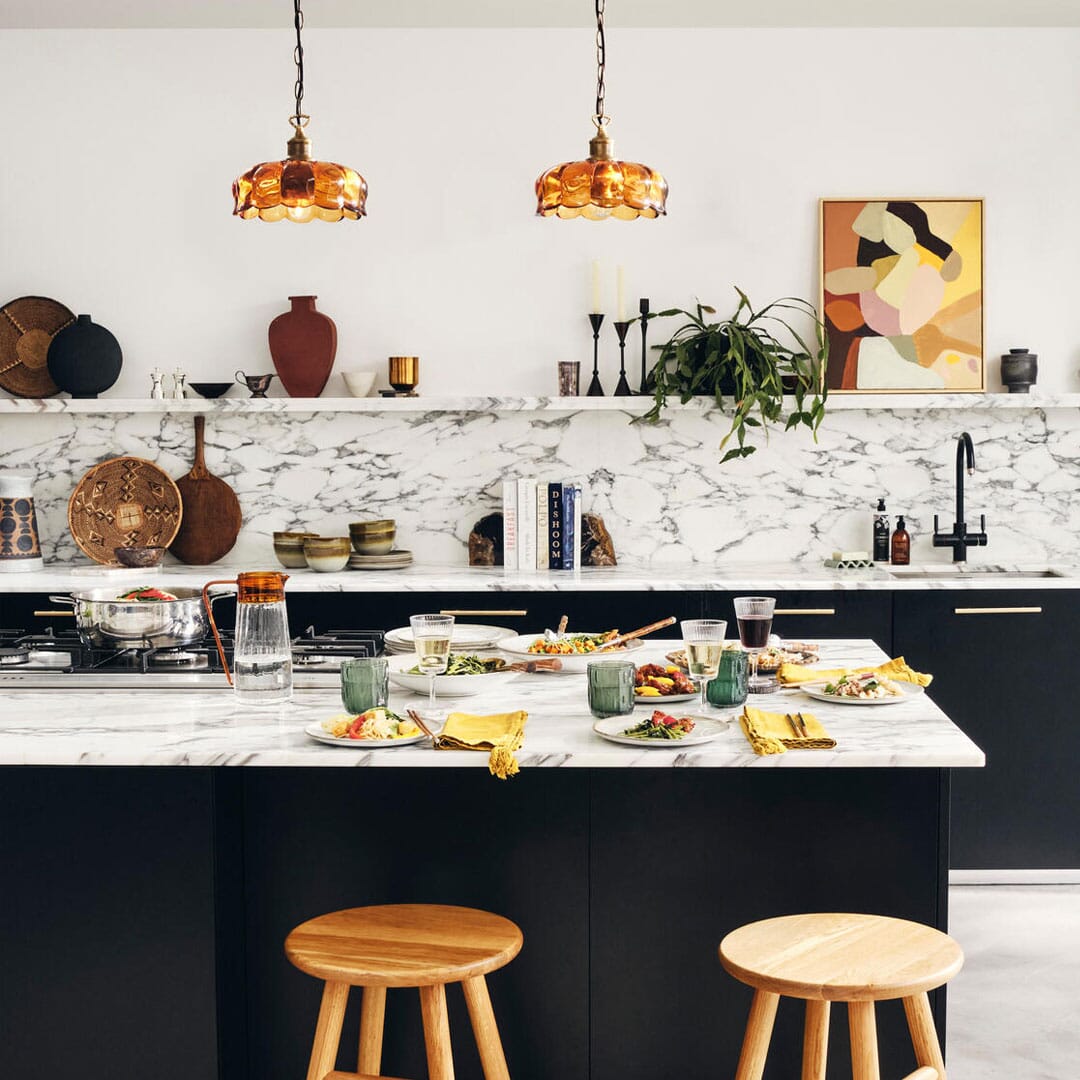 Soho Home Amber Glass Pendant
Soho Home, the interiors collection from Soho House, offers furniture and homewares used in or inspired by the Soho Houses worldwide, as well as vintage pieces sourced by the Soho Home design team on their travels. This glass pendant light offers a contemporary reworking of a vintage floral design. The combination of amber-hued glass with antique brass beautifully complements the pendant light's soft, diffused glow. Hang it above a vintage-inspired armchair in a cosy corner for an ambient reading nook.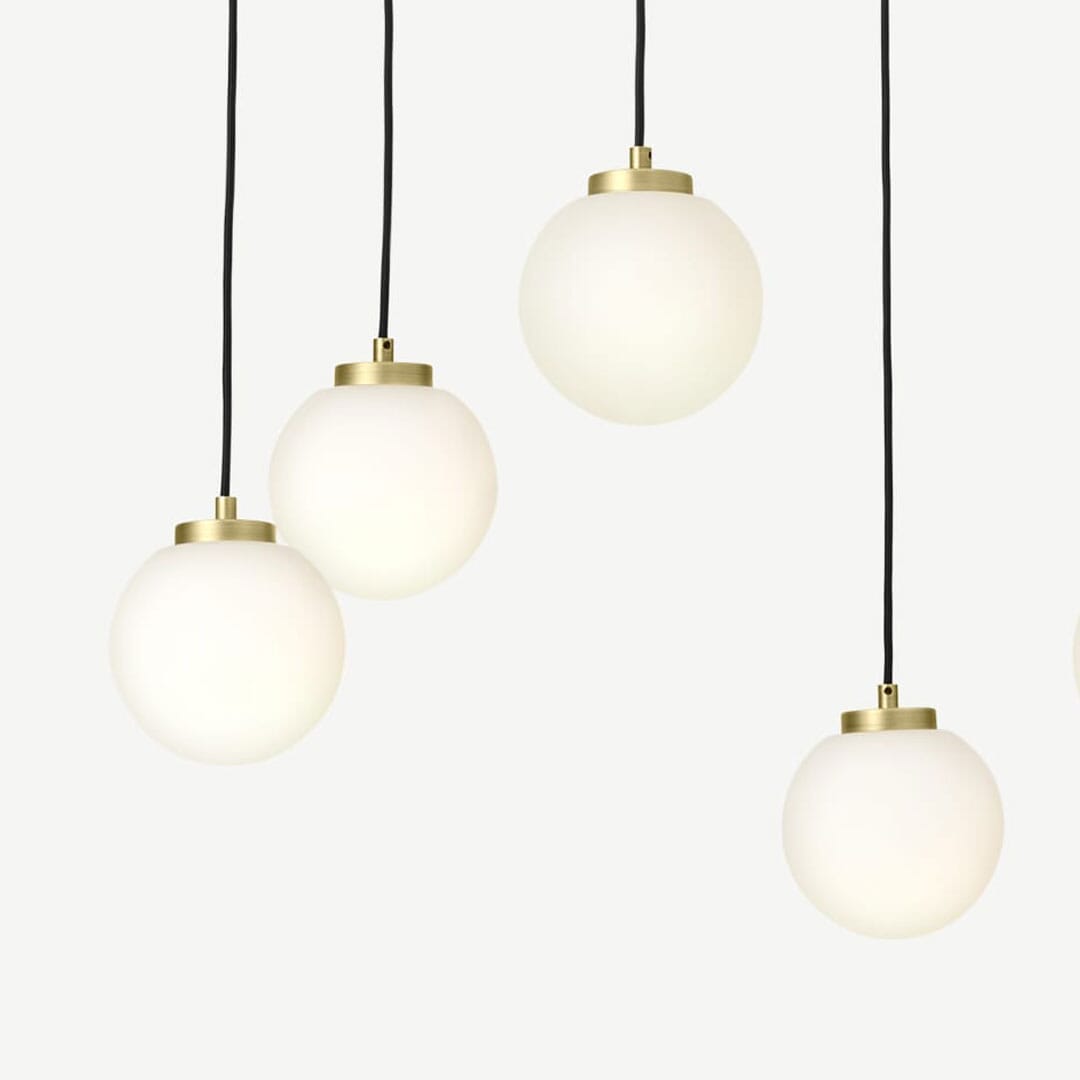 MADE Nyro Chandelier Lamp
MADE collaborates with independent designers and makers to create pieces everyone will love, minus the mark-up. There is a distinctive mid-century aesthetic to the label's offering. Take the Nyro Chandelier Lamp, for example: the elegant combination of a frosted glass globe, slim black frame and antique brass results in a soft, subtle glow that will enhance any room. Hang it above a dining table for an impactful installation piece.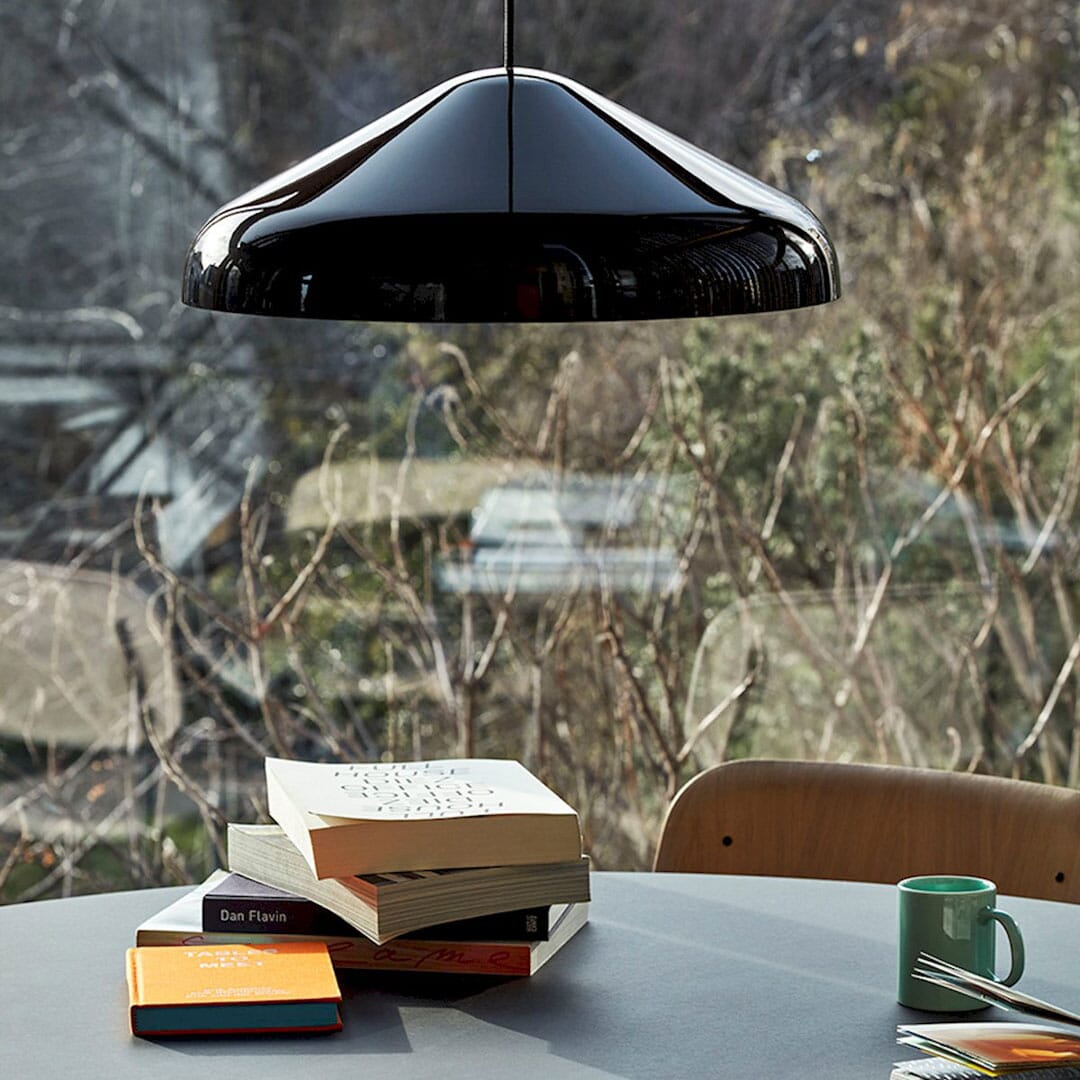 HAY Pao Steel Pendant
With Scandinavian design principles at its core, Danish furniture design studio HAY is renowned for its top notch quality and minimalist aesthetic. For evidence, look to the Pao lighting collection, which was designed in collaboration with esteemed Japanese designer Naoto Fukasawa. Named after the soft, glowing shape of traditional Mongolian Pao tents illuminated at night, the Pao Steel Pendant encapsulates a sense of warmth and harmony. The pendant's shades are available in a range of sizes and colours, each crafted from steel with a high-gloss finish.
Looking for more home interior inspiration? Check out our pick of the best swivel chairs for the home office.
---
---