Kappland Arkitekter's Cabin Stokkøya is designed as an all-year cabin for a family of five. Situated on an island located on the outermost coast of Trøndelag, Norway, this hillside property offers dramatic views to the east and west, affording the inhabitants views of sunrise and sunset. That's not to mention the panoramic coastal views to the west.
Standing on piles at the front and a concrete slab to the back, this minimalist cabin gives the impression that it's floating. Not only is this a stylistic quality, but ensures that the home has as little lasting footprint as possible. Aligning this requirement – to leave minimal impact – with the concern of coping with the potentially harsh weather conditions of the area shows ingenuity.
Built in a stepped structure, the space follows the contours of the hillside, with the slanted roof tracing the incline almost exactly. The indoor area is limited in size, which Kappland Arkitekters combatted by designing bespoke furniture. Integrated storage was essential, while the shelves can also be used as steps and bed boxes.
Made up of a long block that acts as a living, dining and kitchen area and two smaller blocks to the north and south that act as bedrooms, Cabin Stokkøya is a masterful use of space, showing top-level design that considers both the residents and the environment.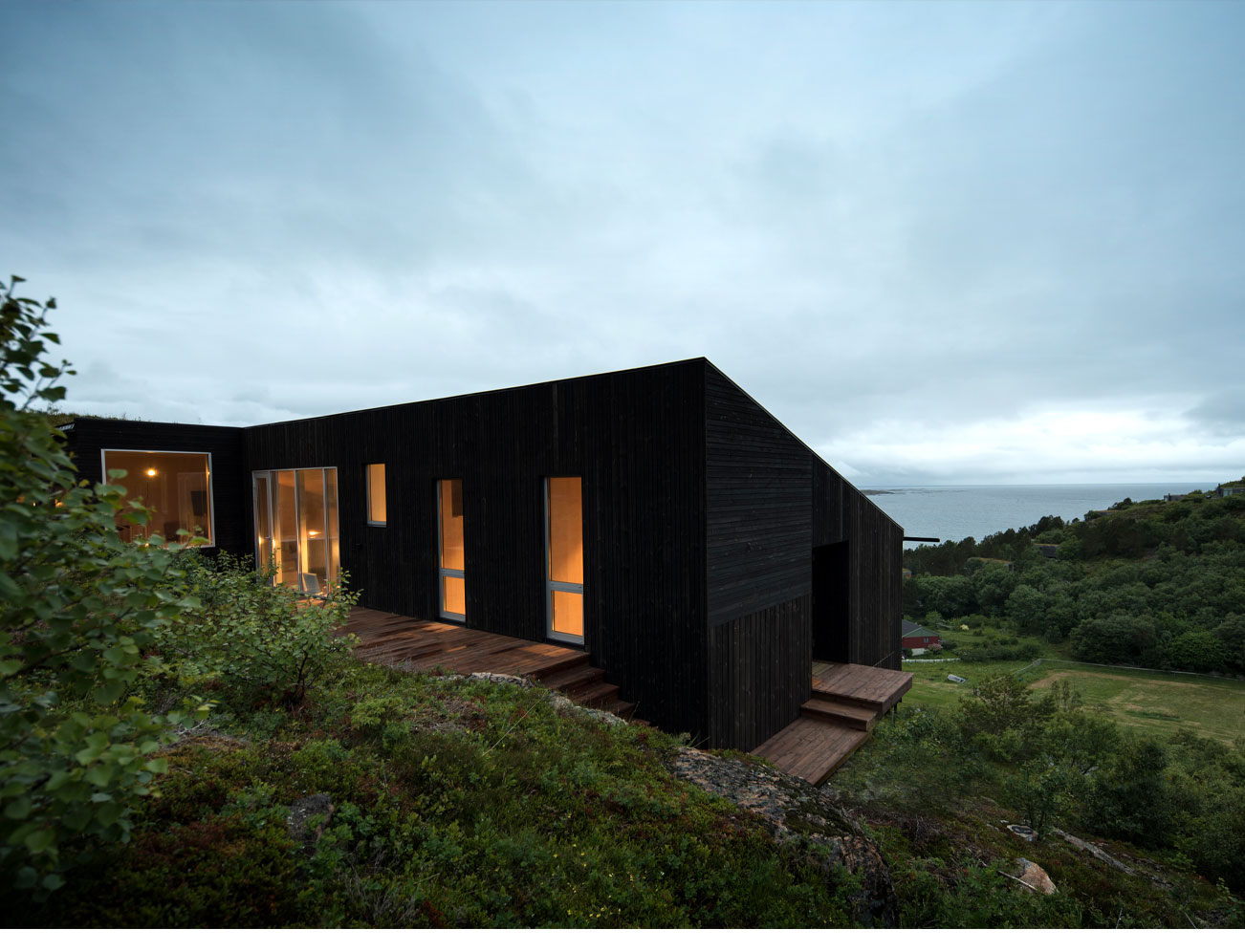 Vodka Palace is less rural but equally as stylish.
Looking for furniture like Cabin Stokkøya? Look to MOEBE for you Scandinavian interior needs.