Marcus Browne Architect catered to a complicated brief in order to perfect Vodka Palace, a haven situated in Perth, Australia. While the client desired a warm, moody, cave-like feeling to the property, there was also a need to be able to transform the space into a social hub when the mood struck.
The industrial interior features no painted walls, lending the home a timeless, industrial feel compounded by the use of dark hues. One of the main challenges for the architect was to siphon in natural light due to the plot being long and narrow in-between adjoining two-storey properties. Floor-to-ceiling windows and doors of the ground floor allow natural light to hit the concrete interiors, expanding the space.
Modern interior design was the key to creating a social feeling. Art and minimal furniture complements the premium audio and lighting equipment for an instantly transformative mood. With the touch of a few buttons, Vodka Palace is converted into a lively party location.
Catering to all requirements, Vodka Palace shows the versatility afforded by the ingenuity of the architect. Using all tools available in the modern day, the space works harmoniously with the client's brief and personality.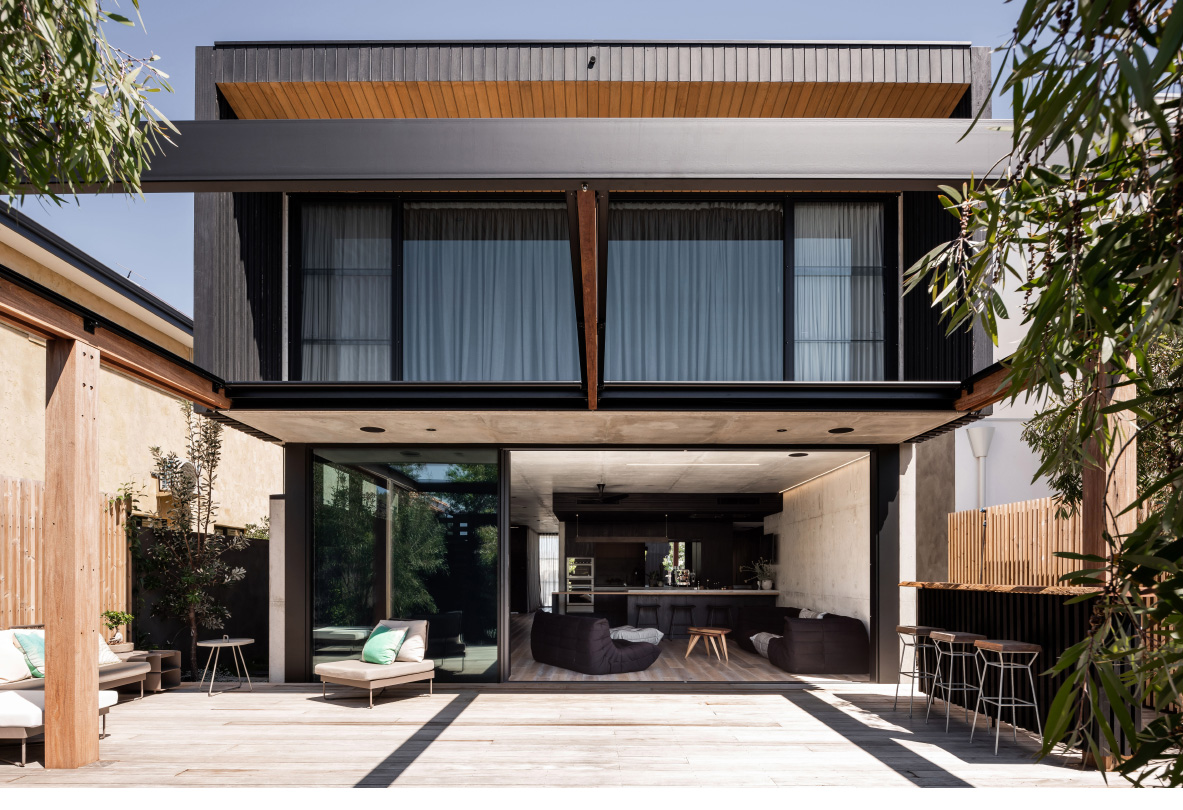 Thinking of an interior upgrade? Look to Hein Studio for all of your modern artistic needs.
Through intelligent space delegation, DeLunna House shows that brutalism doesn't need to be cold.