The phrase 'office lighting' used to conjure up images of clinical strip lighting that gave out a cold light verging on blindingly bright as well as a monotonous hum from the moment that it flickered on to the glorious moment that it was turned off for the night. Luckily, offices in 2020 offer some variation to the world of work. Some are modern spaces that play host to minimal pendant lighting while others are industrial, punctuated by vintage wall lamps. Whatever the style of the workplace, here is the lighting that we want to oversee us while we're in the office.
Muuto is archetypically Scandinavian in its approach to design. Each product from the Danish interiors brand is stripped back to its essential form. This no-frills direction means that the collection is packed full of bold, minimal objects that are ideal for office spaces, adding a sense of personality and intrigue without dominating the space. Take the Black Ambit Rail Lamp for example: this pared-back light makes an instant statement with the trio of minimal lamps that hang from a central rail. The main body of the light fitting is given even more character by the fact that it's a pendant light. Hanging from the ceiling, the Ambit Rail Lamp appears to float despite its heavy black metal appearance.
---
---
Few lighting brands are as recognisable as GANTlights. Despite being characterised by the use of concrete as a lampshade, the GANTlights collection offers a variety of styles, some boasting minimal credentials while others are decidedly rugged and industrial. The B5 Cubic Pendant Light is cast in a light grey concrete which makes the design feel more lightweight than most GANTlights designs. Light grey concrete combines with high-quality gilding to the interior of the pendant lamp which reflects the bulb's light to emit a warm hue. Perfect for a modern office space, GANTlights are both practical and great-looking.
---
---
In the past, the aim when designing an office space was to make it as featureless as possible – a room where time stands still and there are no distractions. We have since realised that this only works to kill any creativity and personality in the office. Adding flashes of colour to an office space instills a sense of life to the interior and the team alike. Vitamin's creativity knows no bounds as the studio redesigns everyday objects with playfulness. The Orange Knot Pendant Lamp passes as a highly functional design as well as a vivid addition to the office.
---
---
Industville Sleek Cone Pendant
Industville is a surefire win for office lighting because of the consistency across the breadth of the collection. Whether you're looking for wall lamps, table lamps or pendant lighting, Industville makes it with distinctive industrial appeal. The Sleek Cone Pendant is one of our favourite styles because of its simplicity. The minimal style carries Industville's signature metallic ruggedness but the shape of the lamp is clean and refined. 
+
Black Suspence P2 Pendant Lamp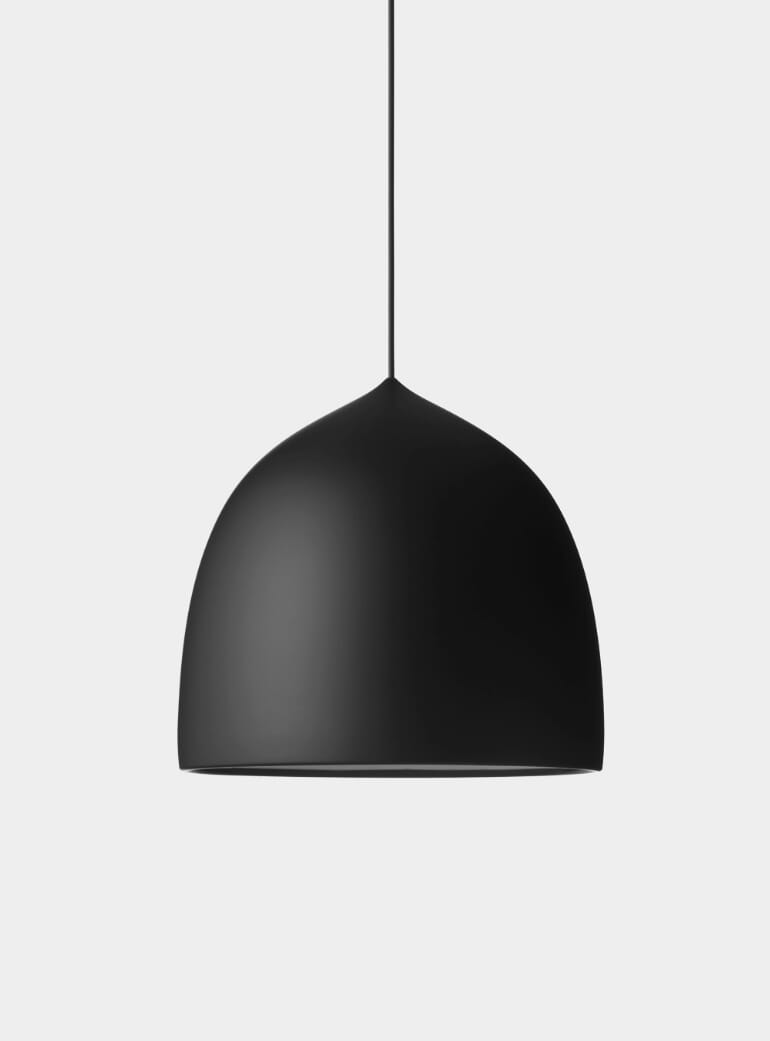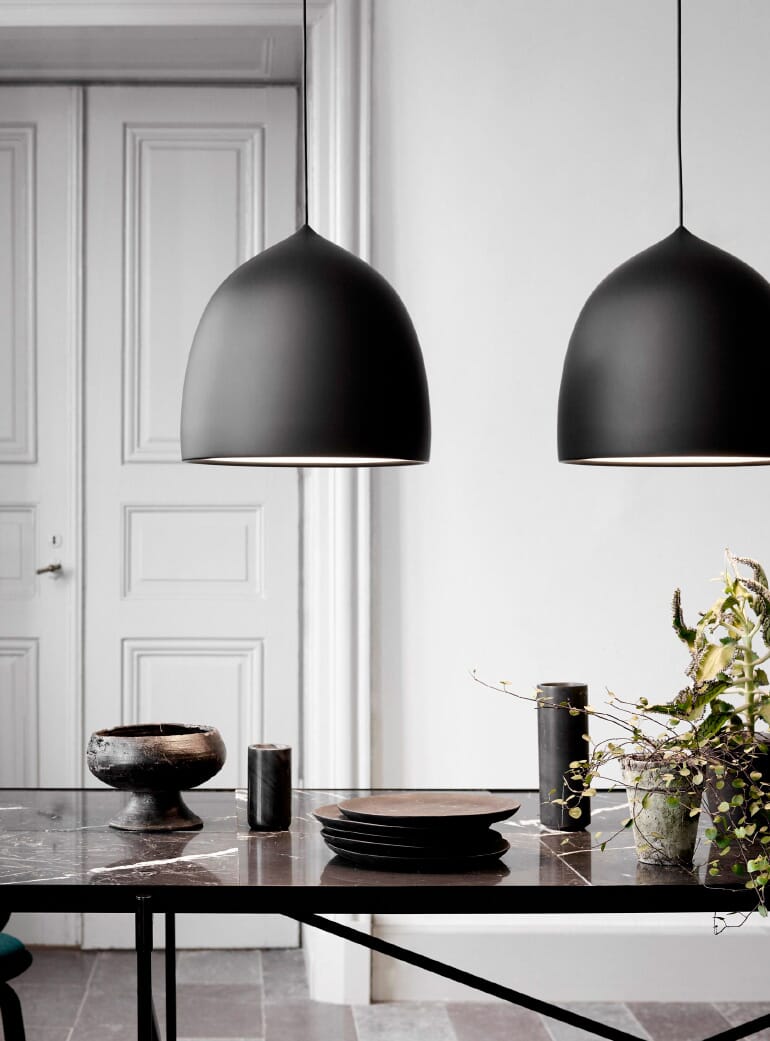 Black Suspence P2 Pendant Lamp
+
White Suspence Pendant Lamp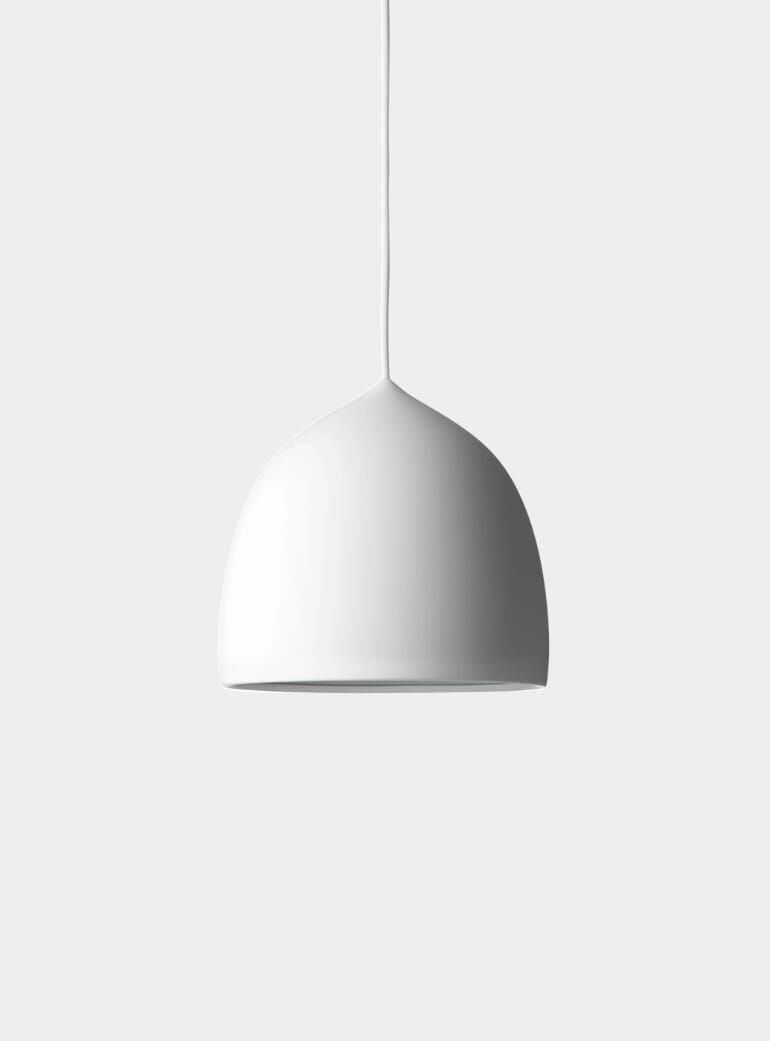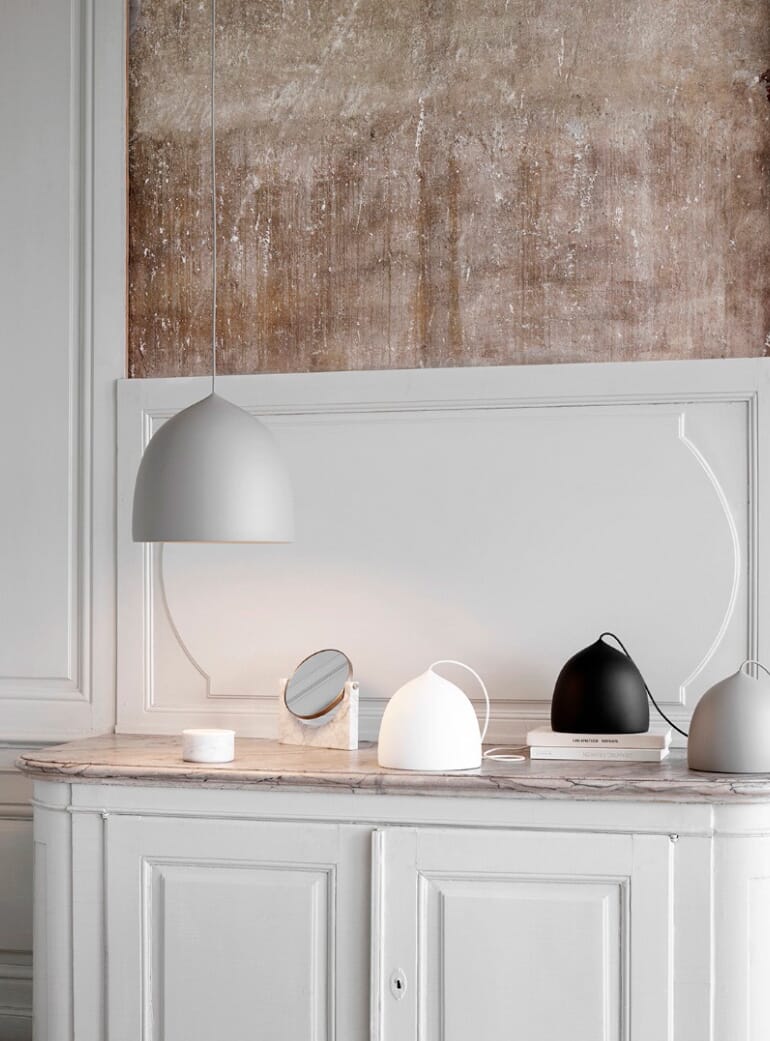 White Suspence Pendant Lamp
Fritz Hansen Black Suspence P2 Pendant Lamp
Fritz Hansen frequently looks to nature for inspiration. The Black Suspense P2 Pendant Lamp is made up of smooth, natural curved surfaces that have a calming effect on people and interior design. The subtle design will meld seamlessly into existing interior design but hold its place with confidence. 
---
---
---
---
Shop all lighting at OPUMO.
On the lookout for an iconic light? Look no further than Fritz Hansen's Kaiser Idell Lamp and here's why.