Project Name: Ombra House | Location: San Pedro Garza García, Mexico | Completed: 2019 | Architect: Cadaval & Solà-Morales
Ombra House takes the form of a perfect cube. The interior of the cube has been excavated to make room for the various living spaces and large central courtyard that makes the property so attractive.
The project is set around a courtyard that effectively extends the interior spaces. This works to blend the interiors of the house with the environment. The double-height courtyard is topped by a slatted roof that protects the area from strong sunlight as well as providing a cover for the courtyard that doesn't feel closed.
In medieval European tradition, the main floor of a house would be above street level. This meant that the living areas of houses were warmer but also made them more private. Ombra House features large windows but, thanks to the raised floor, retains a sense of privacy from street level. The main floor features all public spaces: a living room, dining room, kitchen and TV room. While the upper floor contains the private areas, the central courtyard connects the two floors, minimising the feeling of separation between floors.
Although the organisation of spaces within Ombra House is fairly basic, the double-height courtyard builds a cross-view space that makes empty space the real protagonist of the project. What's more, this project was made for the SorteosTEC lottery and all of the benefits will fund scholarships for low-income students.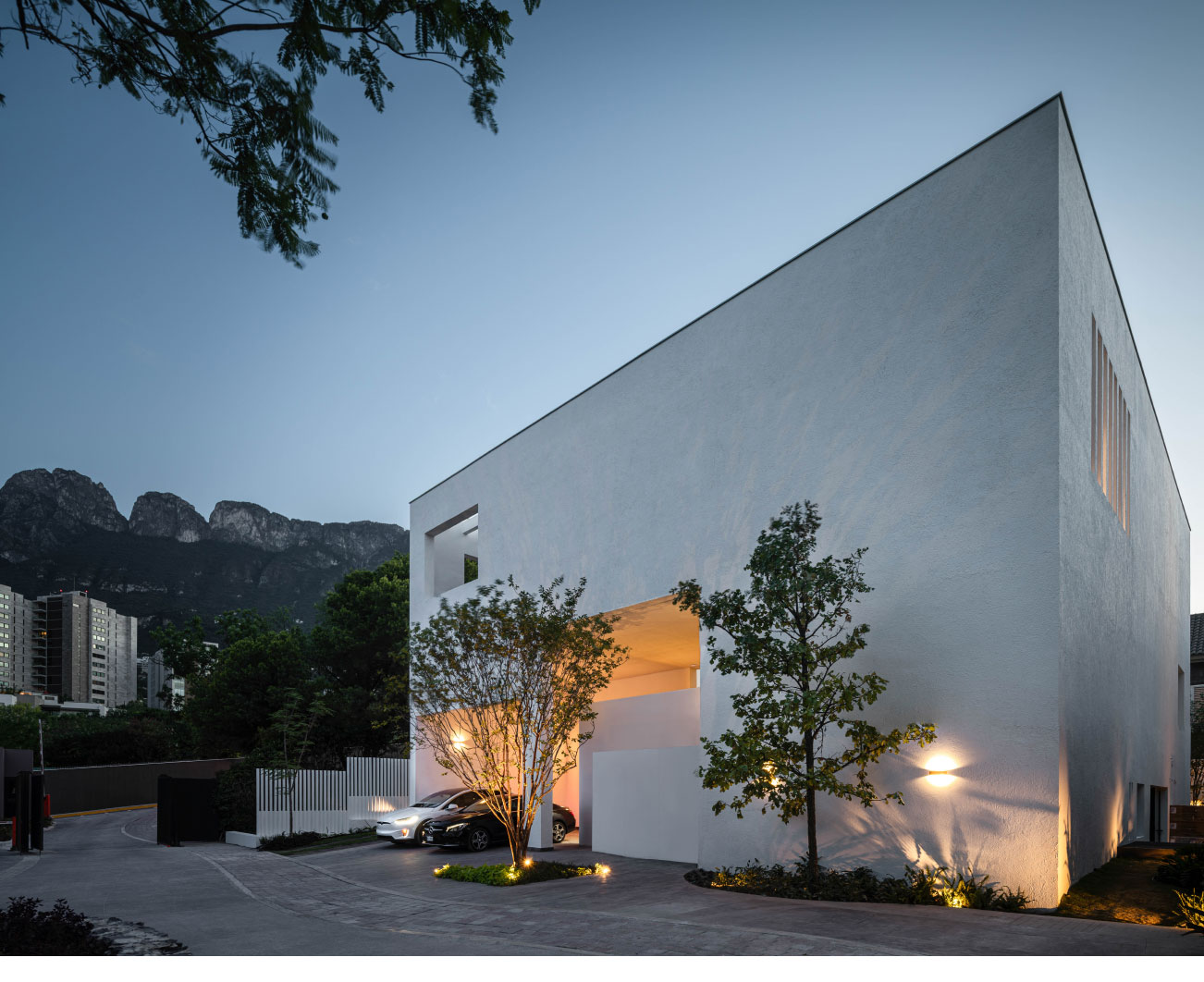 Photography by The Raws.
Using slatted structures is a great solution to creating a relationship between indoor and outdoor while providing privacy and protection. Take the tour of River Retreat House for more proof.